Hello Everyone!
You should expect to have some very nice houses in the $2 million + range, but this week we also have quite a few very nice options under $1.5 and several around a million!
The good ones are still selling quickly with multiple offers……especially if they are around a million….so don´t hesitate!
227 Oaklawn Ave. South Pasadena

$4,488,000 6bd & 4.5ba 5,631 sq.ft 24,961 lot
Appointment only….but worth the hassle!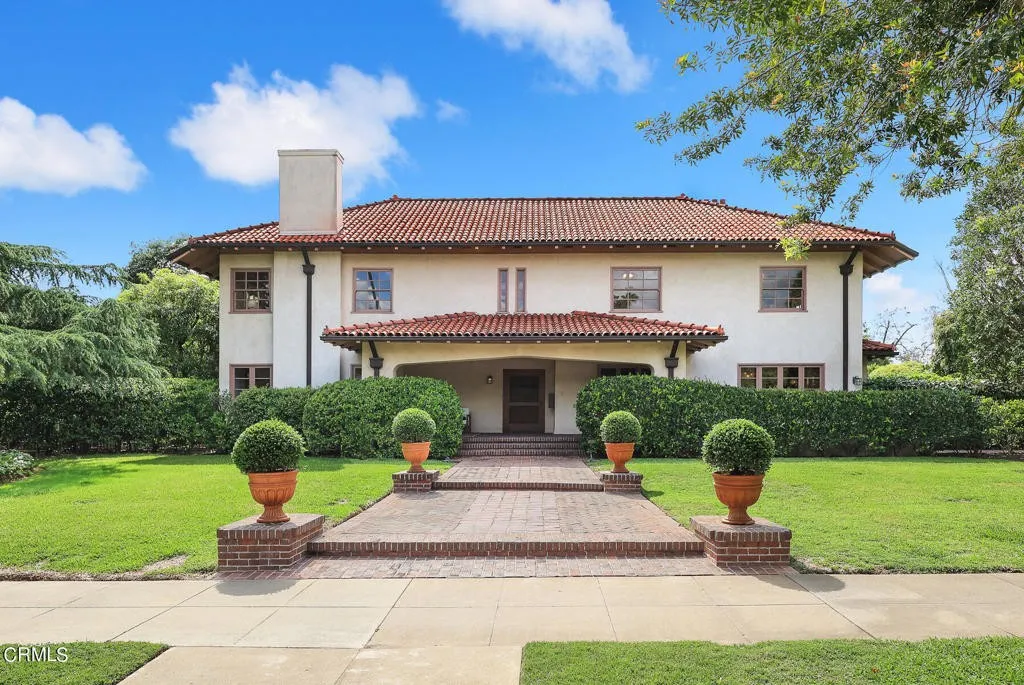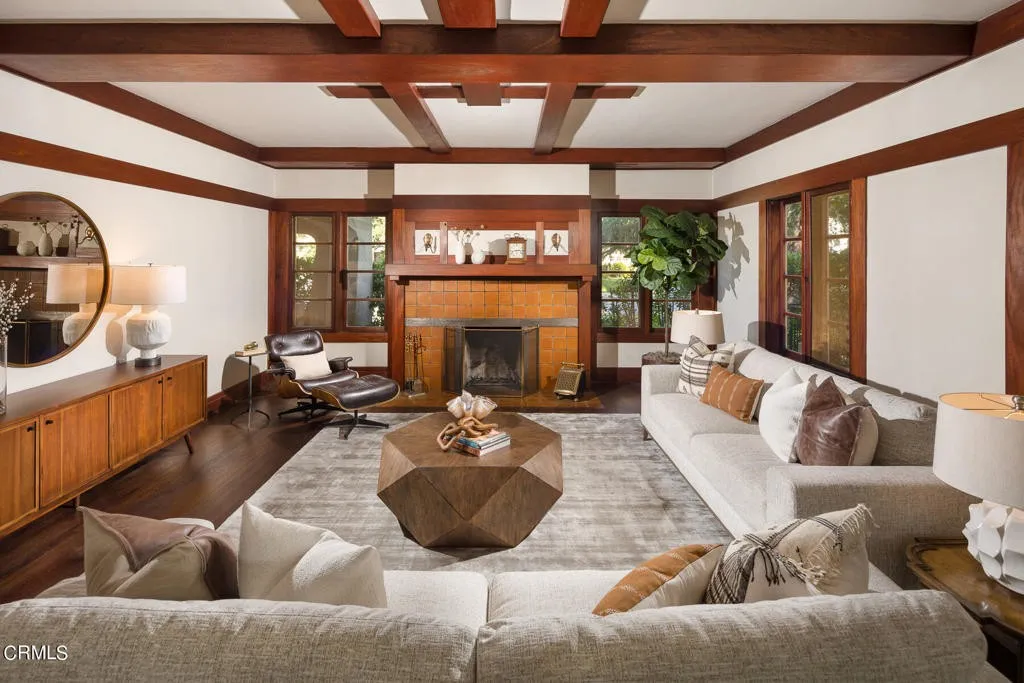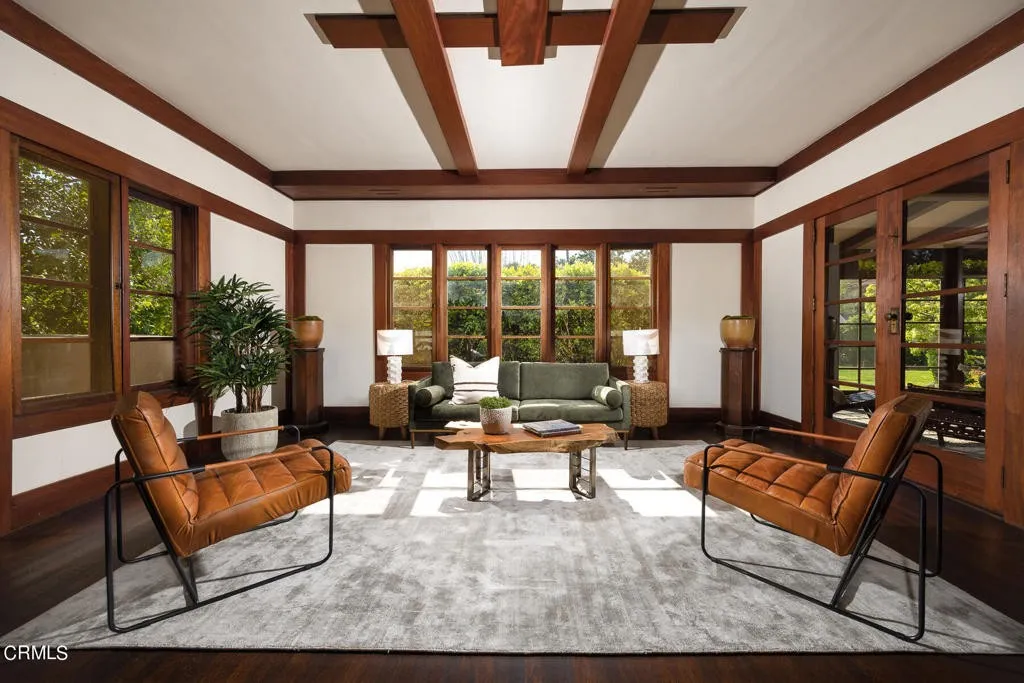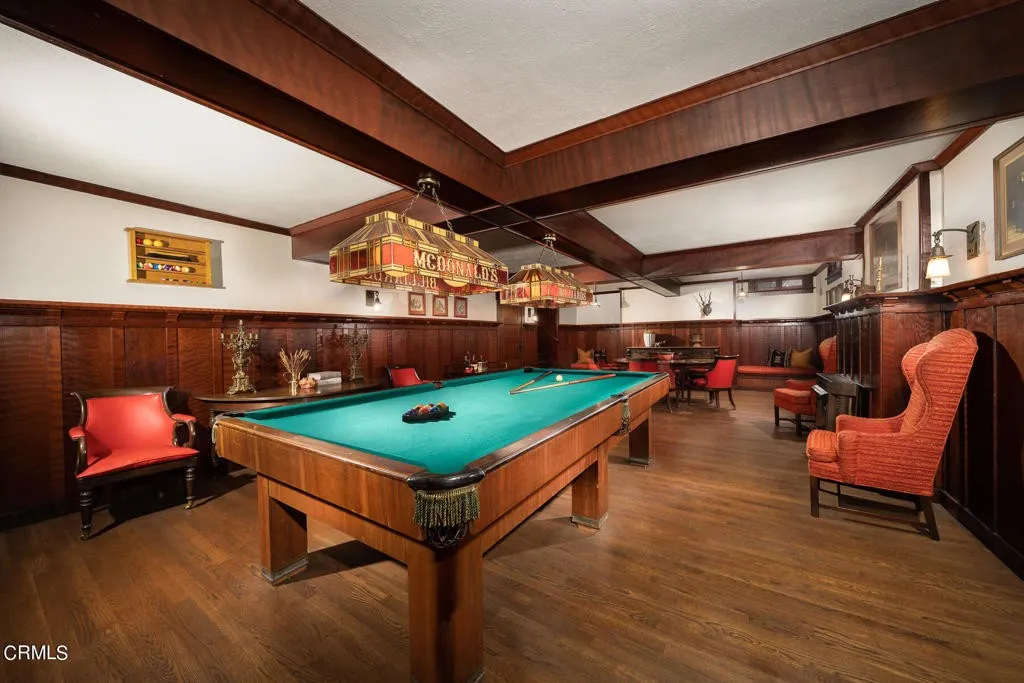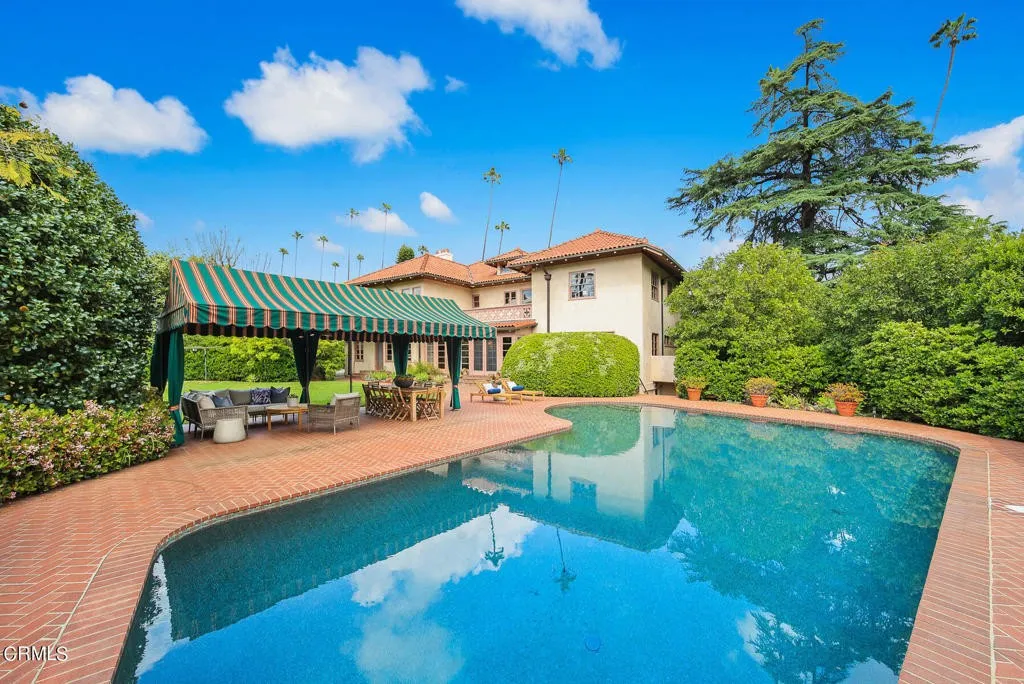 This house has an interesting history! It is a Mission Revival that was designed by renown architect Stimson who then asked Greene & Greene to help with the interior! This combo of amazing architectural talent resulted in a home that is breathtaking! Let´s start with that covered front porch…..I love the brick laid in a herringbone pattern and the detailing on that massive front door with the delicate stained glass insets are just beautiful. The foyer is bigger than my living room and all the woodwork is not just spectacular….it´s mahogany! The detailing is reminiscent of the Gamble House which of course makes sense since the Greene & Greene brothers were involved! All the living areas are grand and elegant with the dining room being one of my favorite spaces! I love all the wainscoting and that fireplace with the dovetailed details in the surround…..wow! The kitchen and baths need updating, but this home has been meticulously maintained over the years and would be a pleasure to restore for any lucky buyer!
2653 N Holliston Ave. Altadena
$2,399,000 4bd & 2ba 2,732 sq.ft 25,089 lot
Open Saturday 1-4 pm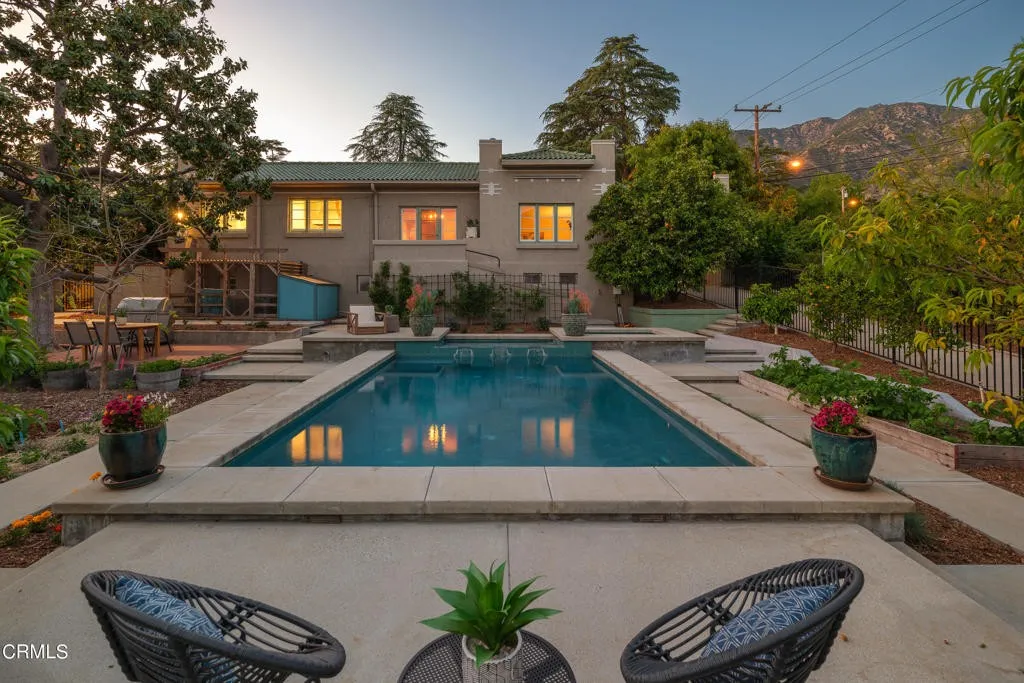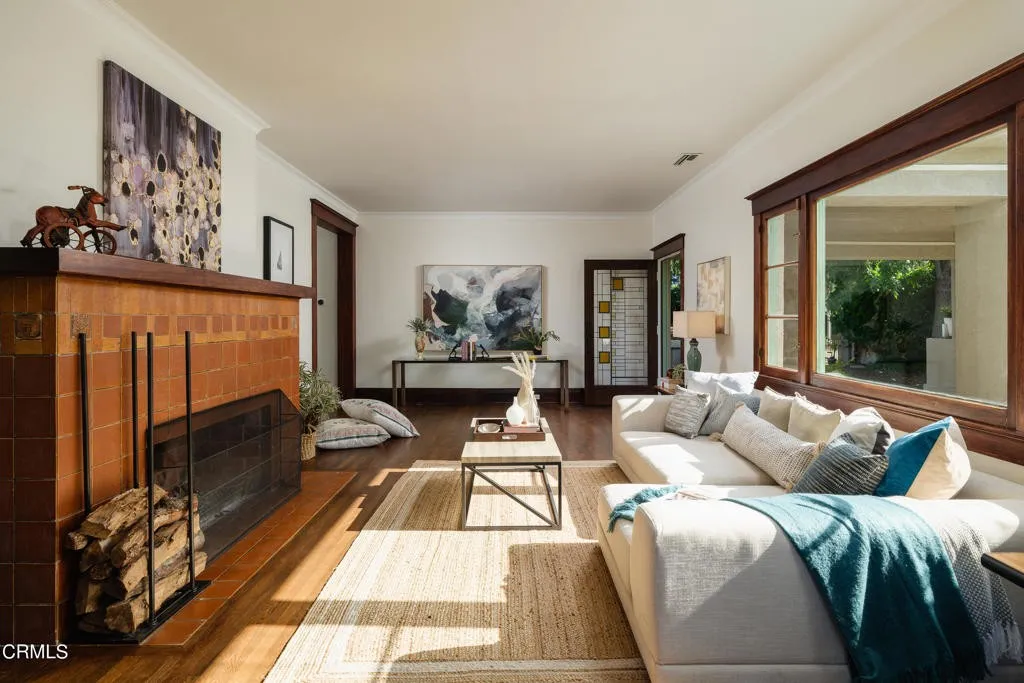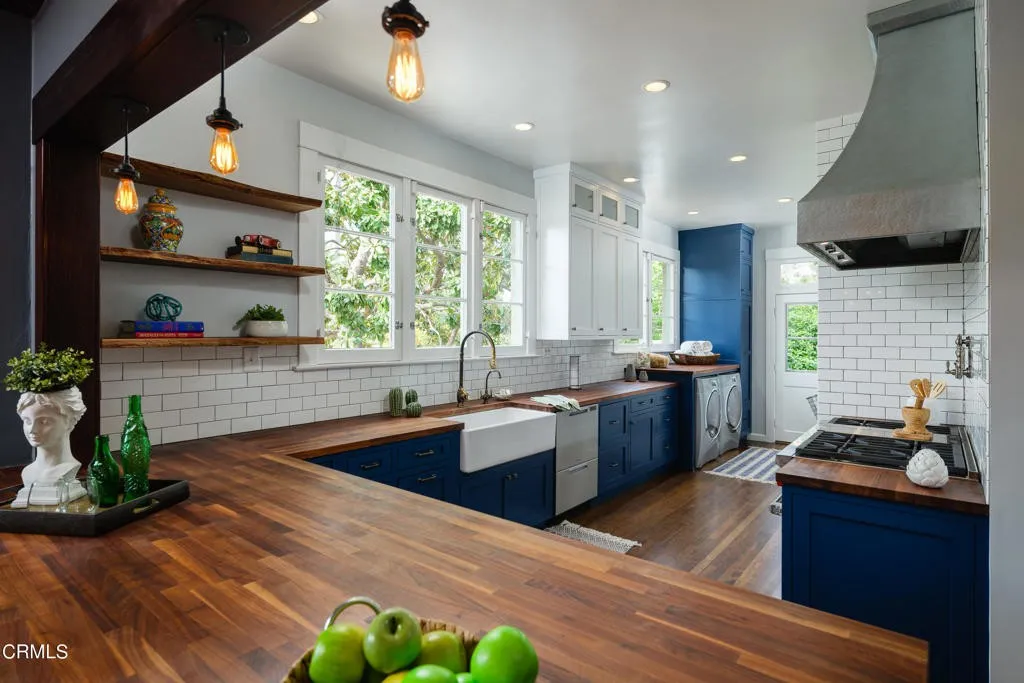 For nearly half the price you can head up to Altadena and buy this amazing house! Built in 1918, this Prairie Revival Style home is a pleasure to explore! I love the simple lines of the home and that modernistic stained glass front door designed by the current owners is a wonderful compliment! Light streams through the myriad of windows throughout the home and the high ceilings throughout give it such a sense of grandeur. I love….love….love what they did with the kitchen…the combination of the colors and the wood and the tile……so well done! The master suite is huge with the plaster beamed ceilings and a sitting nook nestled into the window. I wish they had gotten around to remodeling the bathrooms since they have such a great sense of style…..but that will be up to the next owner. What the next owner does not have to worry about is the landscaping! The pool is beautiful and the grounds have a natural rustic feel to it that evokes a sense of peace!
1858 E Mendocino St. Altadena
$2,299,000 4bd & 3.5ba 3,678 sq.ft 9,836 lot
Open Saturday & Sunday 2-4 pm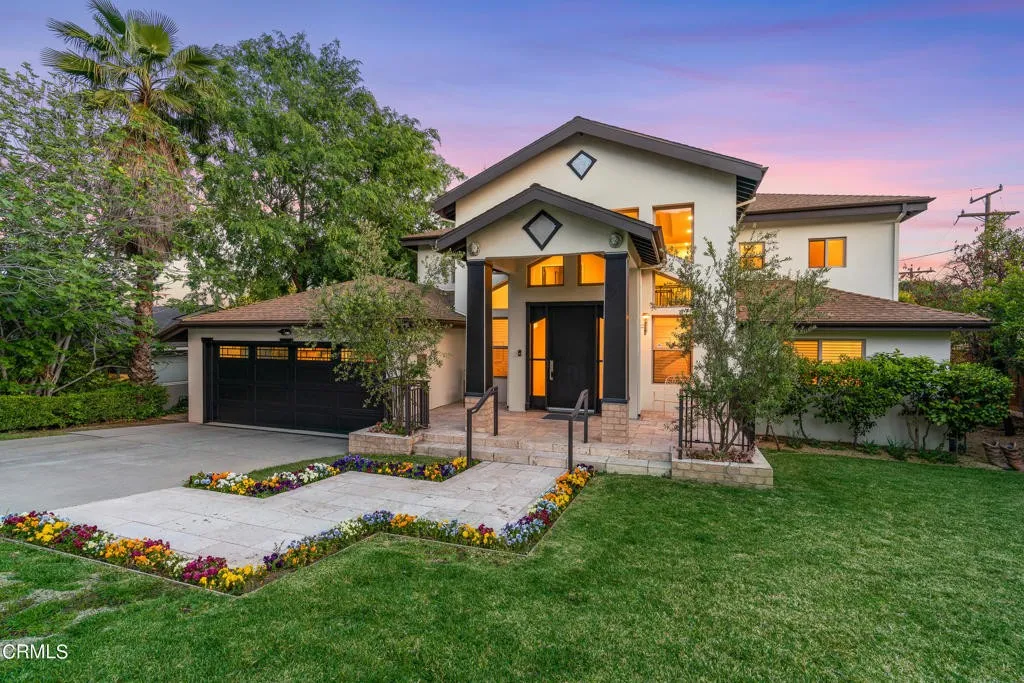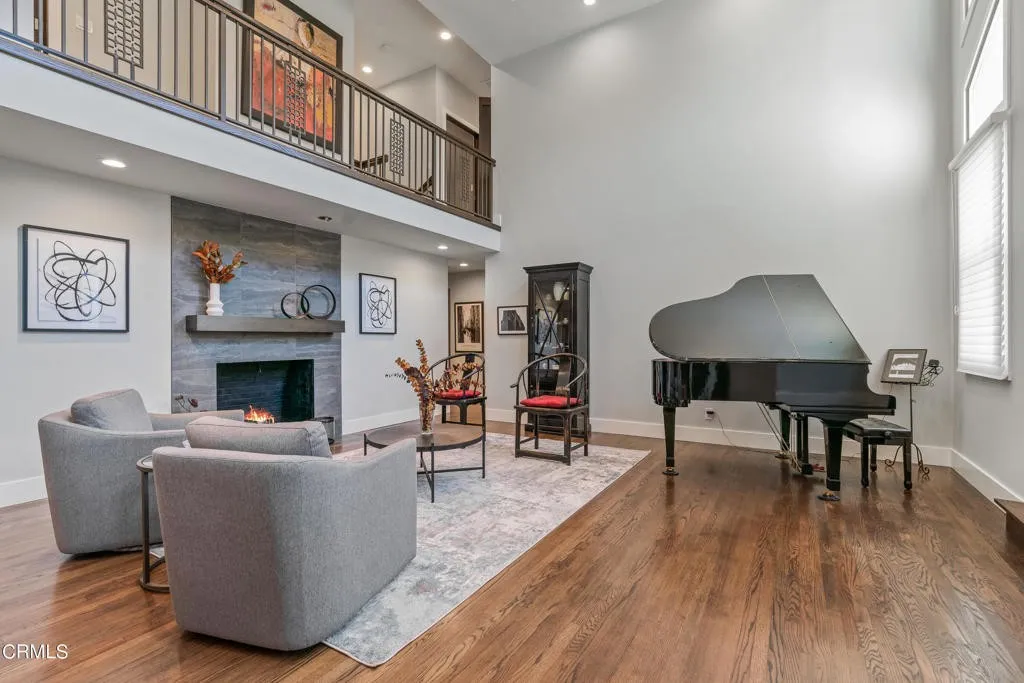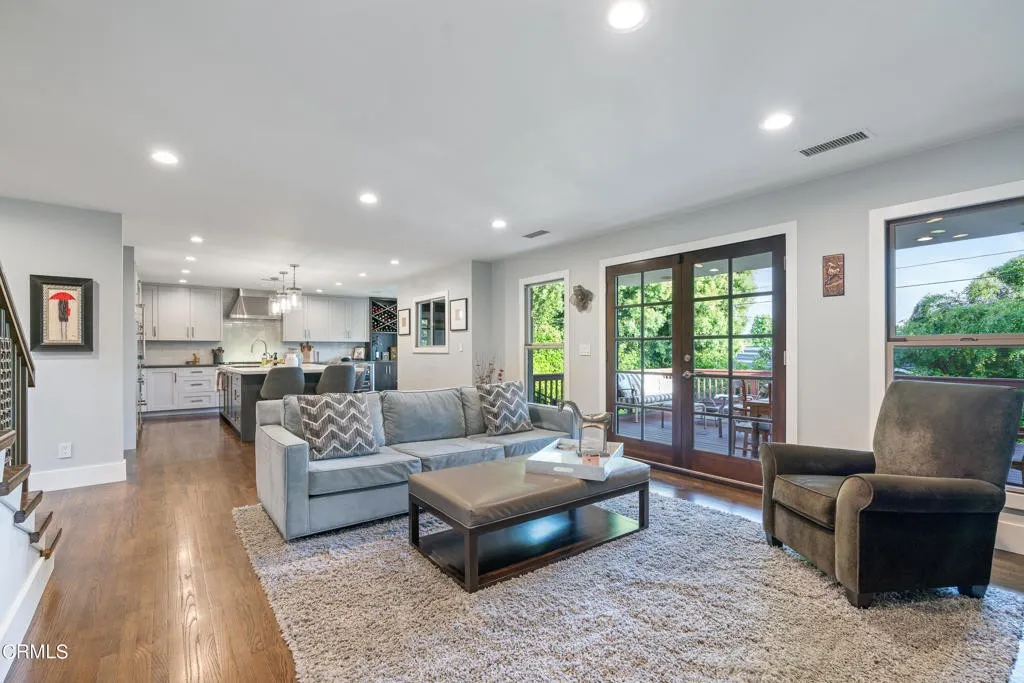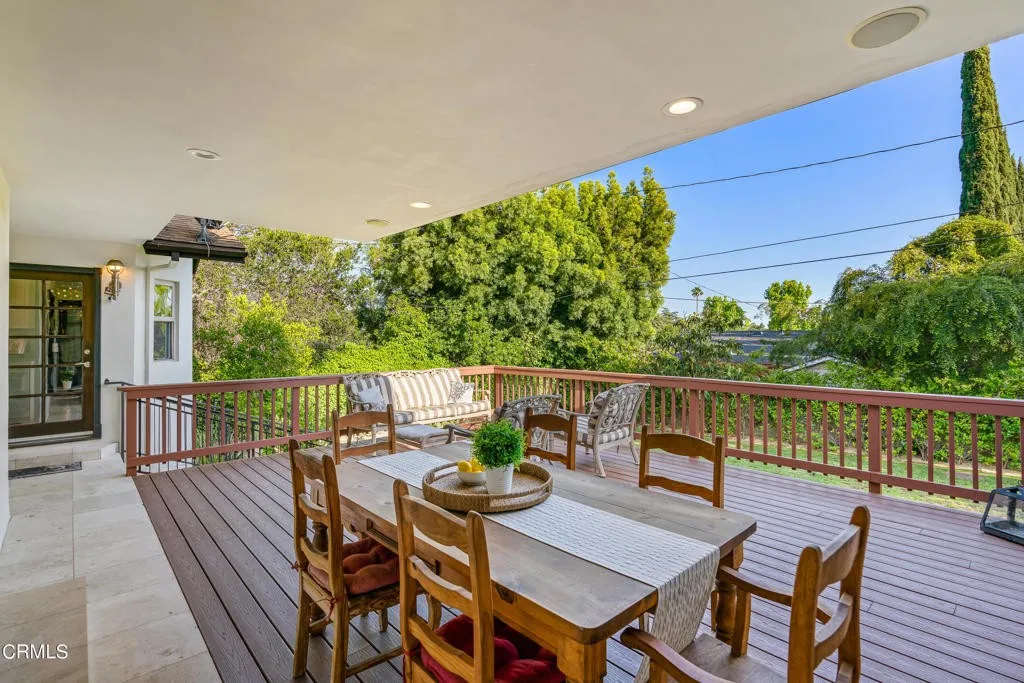 This house wins for best transformation…..ever!! I remember this house the last time it was on the market and it was the best example of tacky new construction I have ever seen!! The finishes were gaudy and tasteless….I could not get out of there fast enough!! Thank goodness these owners took pity on this house and imparted their amazing design skills to create a stylish beautiful home! Now there is only so much you can do with the curb appeal…but still way better than how they bought it!! It has a great open floor plan with real hardwood flooring throughout and I love that they stained the wood a darker color. The finishes in the kitchen and baths have this lovely contemporary sophisticated style! I wish the photographer had taken more shots of the stair railing! Most people won´t really pay attention but I love the custom wrought iron panels and the hand rail is so unique! You would have to have seen this house before to really appreciate what these owners have done to create such a wonderful home!
803 Woodland Dr. Sierra Madre
$1,800,000 5bd & 4ba 2,507 sq.ft 8,690 lot
Open Saturday & Sunday 2-4 pm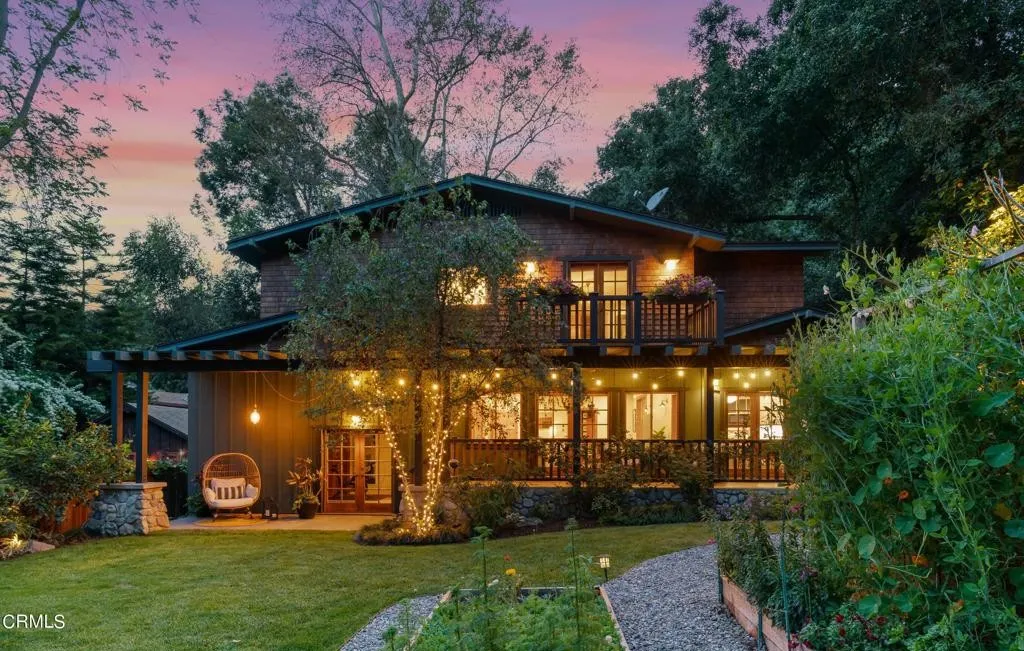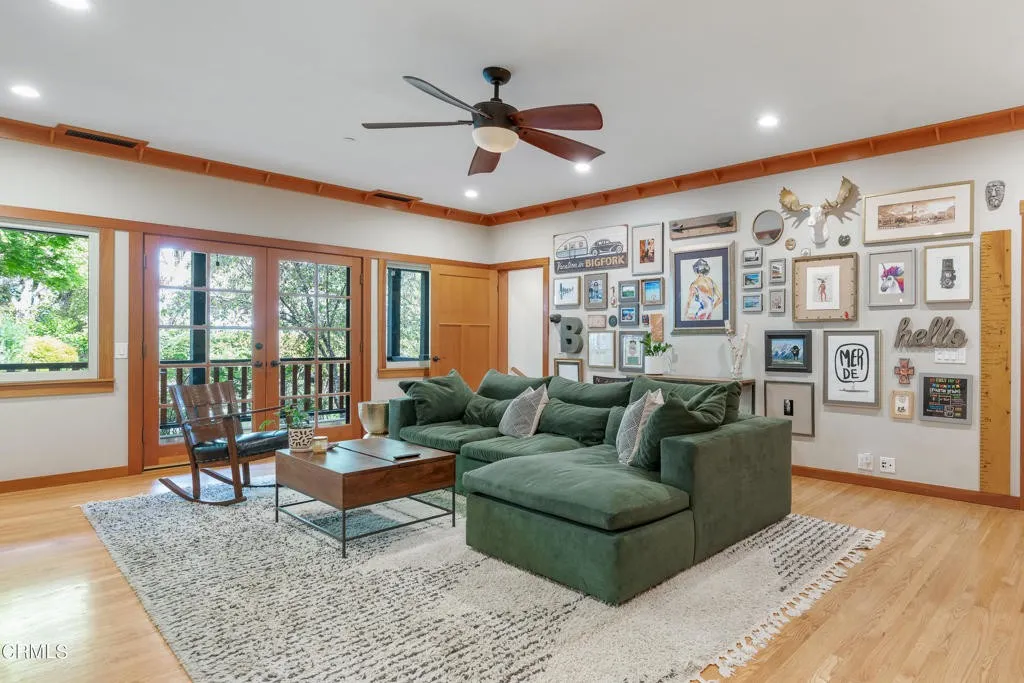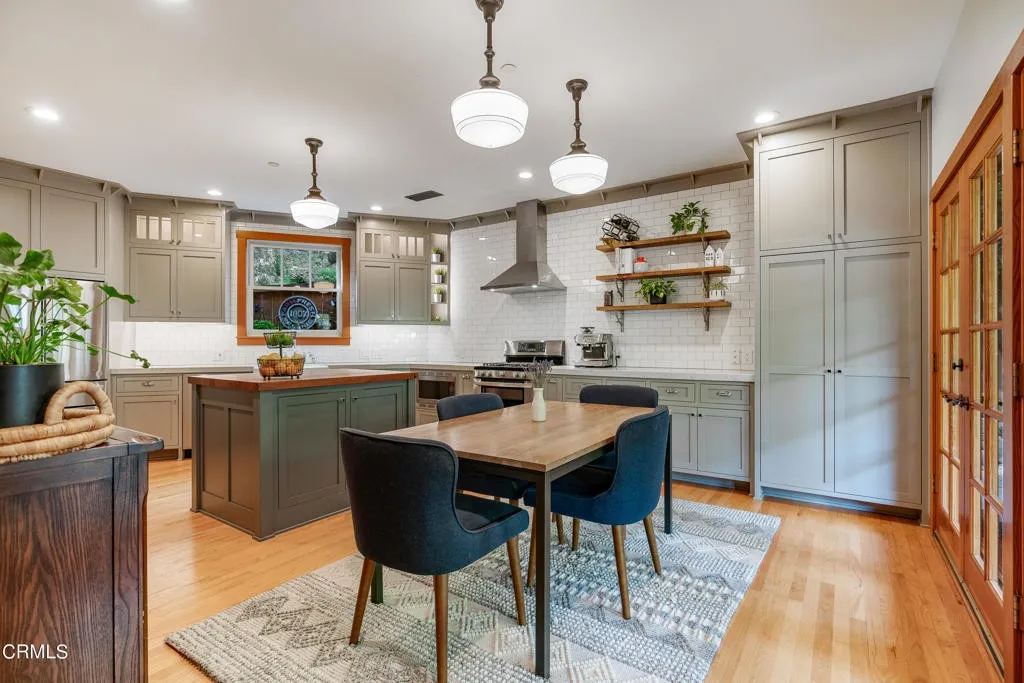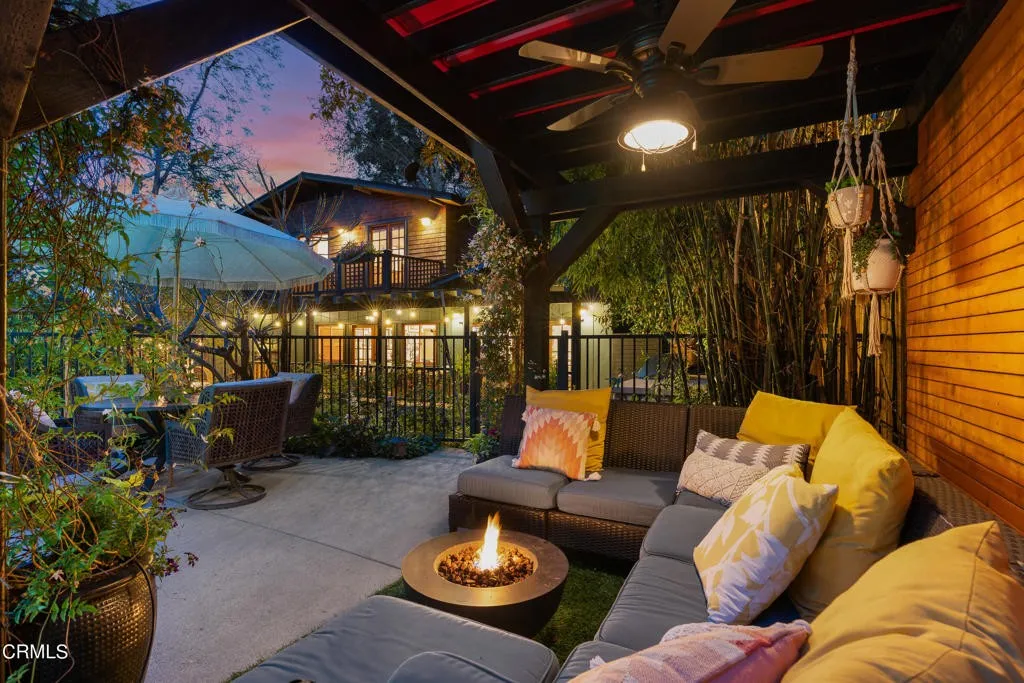 The Canyon in Sierra Madre is a fun….eclectic bunch of homes tucked into the foothills! Now I do have to say that most of the homes in this pocket are too funky for most people, but you do have some that are just magical….and this is one of them! This home was originally built in 1916, but it has been completely re-imagined in 2007! You just have to appreciate the attention to detail in all the design elements of this home that create this modern Craftsman! The floor plan has a great open flow into a special backyard. Now you have to understand….because of the topography of the canyon….most houses up there really have no backyard…..so to have this much outdoor entertaining space is definitely unusual and to make the most of it like they did is really special!
1909 Galbreth Rd. Pasadena
$1,450,000 3bd & 2ba 1,824 sq.ft 7,751 lot
Open Saturday & Sunday 2-5 pm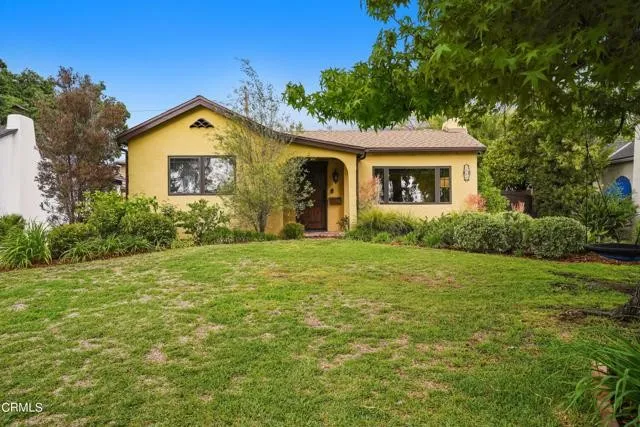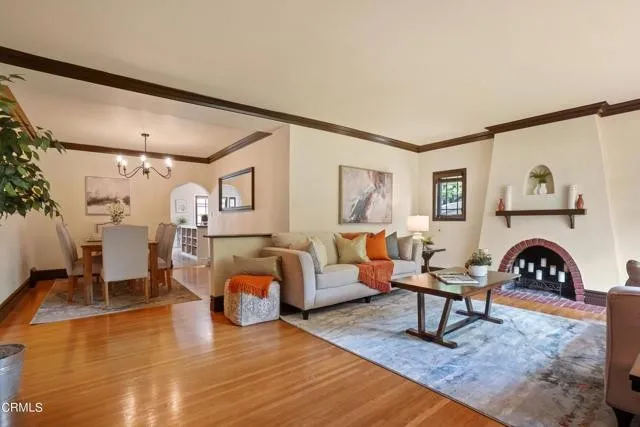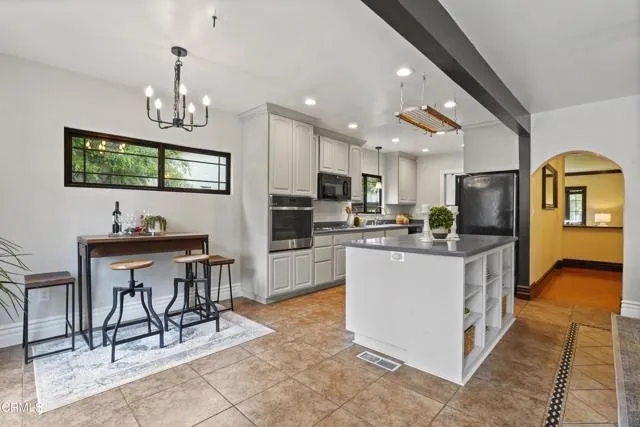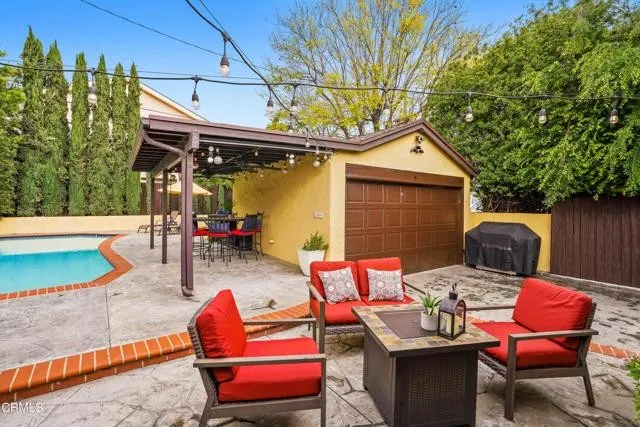 This Spanish style home started as a typical 2 bedroom & 1bath home in the neighborhood and it was thoughtfully added on to in order to create an open kitchen and family room space and a nice primary suite! The kitchen and baths have had the cabinets painted to neutralize them, but they can use a little tweeking to jazz them up a bit. I don´t know who took off the tiles when the roof was redone, but of course I wish it still had the terra cotta roofing that you would expect in a Spanish. Also, I am not a fan of an all pool backyard, but it is a nice pool! Overall a good solid house with a nice floor plan in a great neighborhood!
411 Santa Anita Ct. Sierra Madre
$1,350,000 3bd & 2ba 1,942 sq.ft 8,124 lot
Open Saturday & Sunday 1-4 pm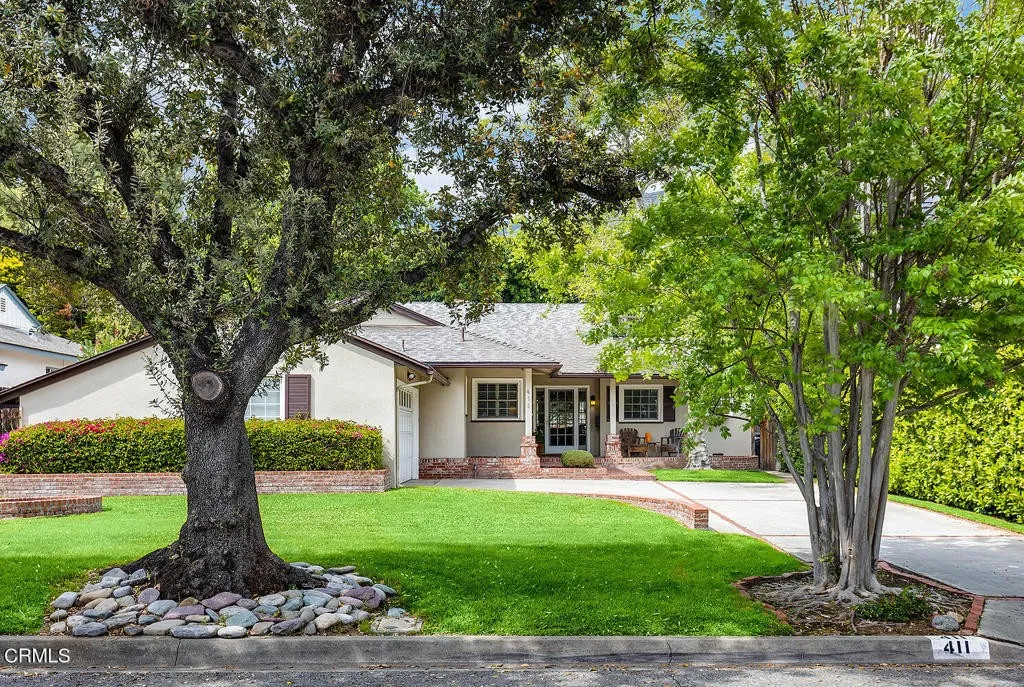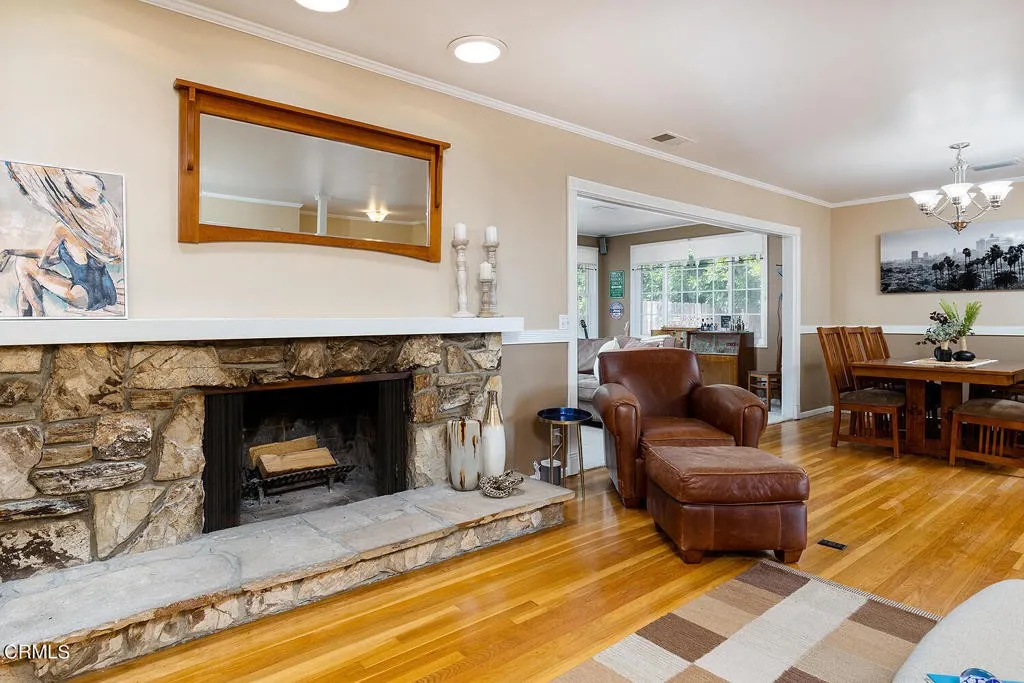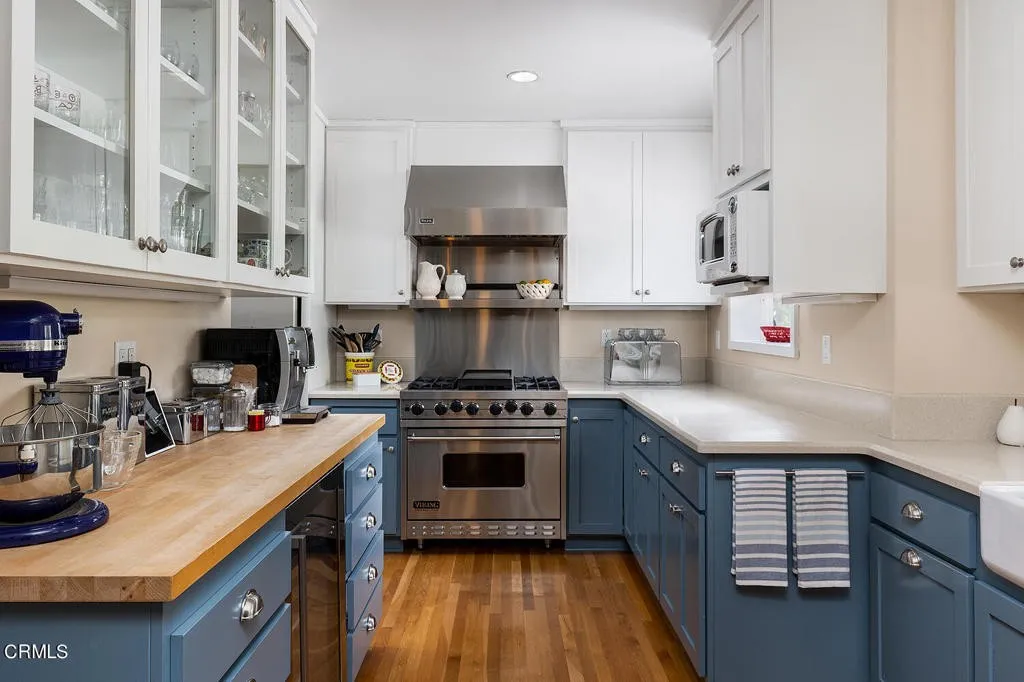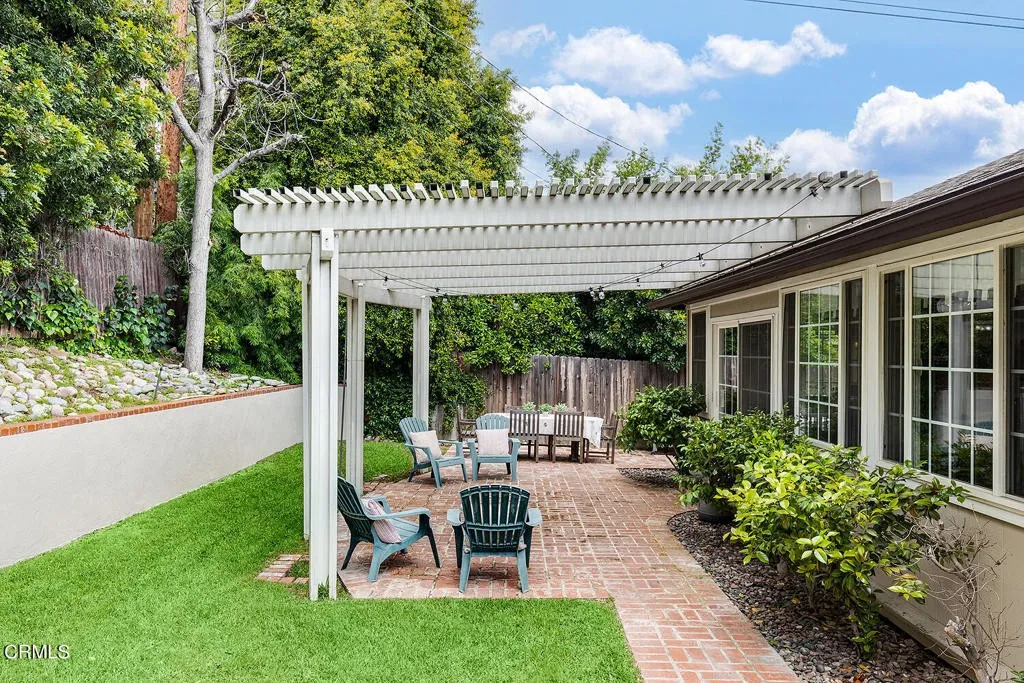 Now this house is a lot of space for the money in the idyllic town of Sierra Madre! It is a good ranch style home with an open flow in the living areas. The kitchen has been tastefully redone as well as the bathrooms! I don´t like the carpeting in the family room, but that´s an easy enough fix! Also this stretch of homes on Santa Anita Ct. have very shallow backyards which isn´t ideal, but again a lot of house for the money and I am sure it will sell right away!
917 Crescent Dr. Monrovia
$1,085,000 3bd & 2ba 1,343 sq.ft 12,724 lot
Open Saturday & Sunday 2-4 pm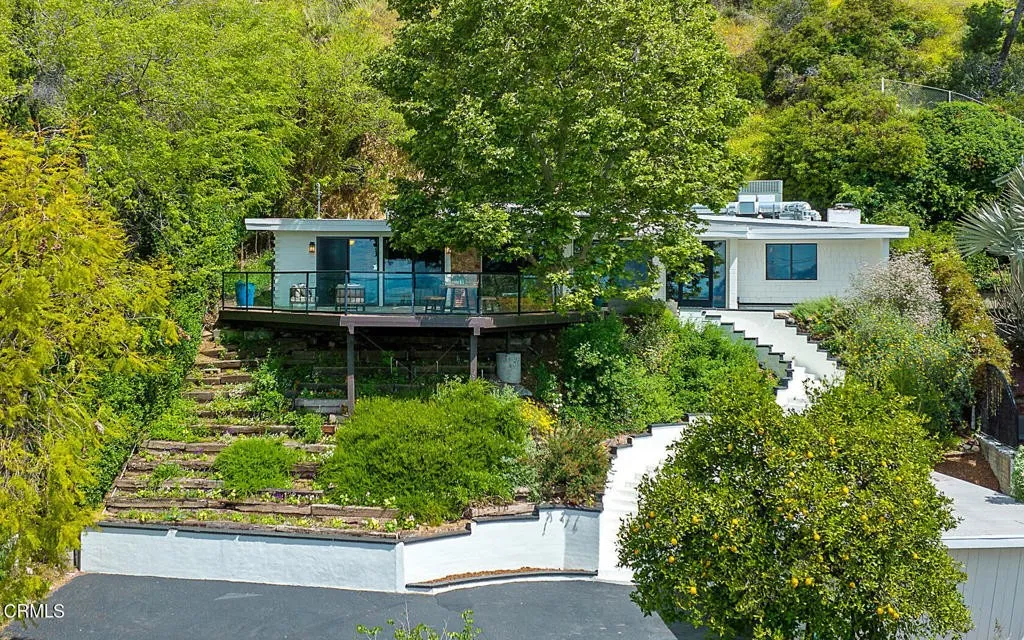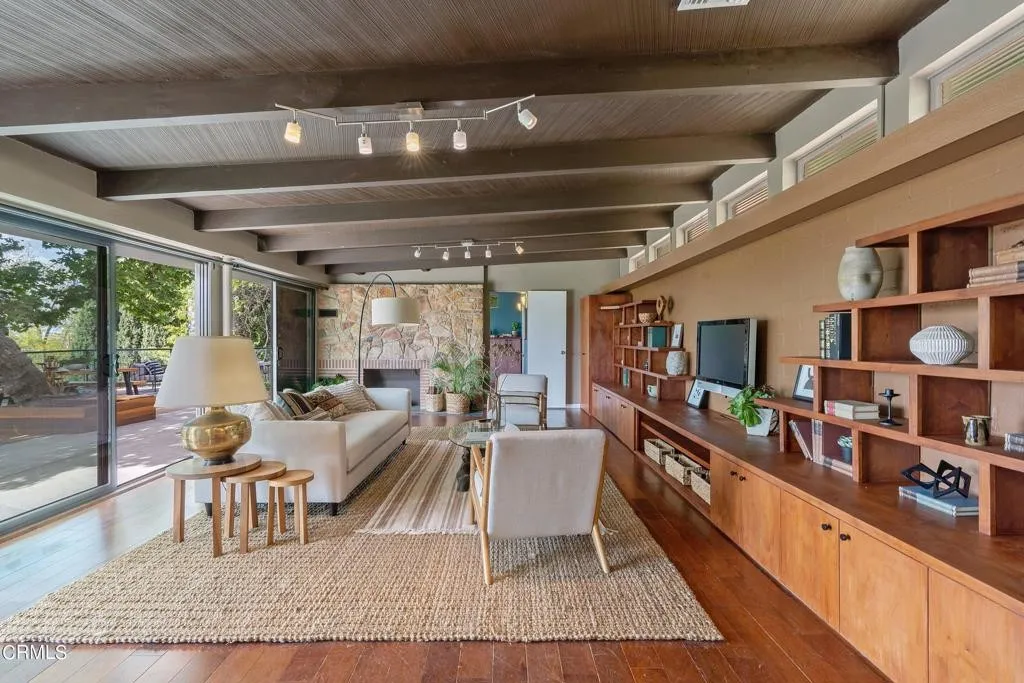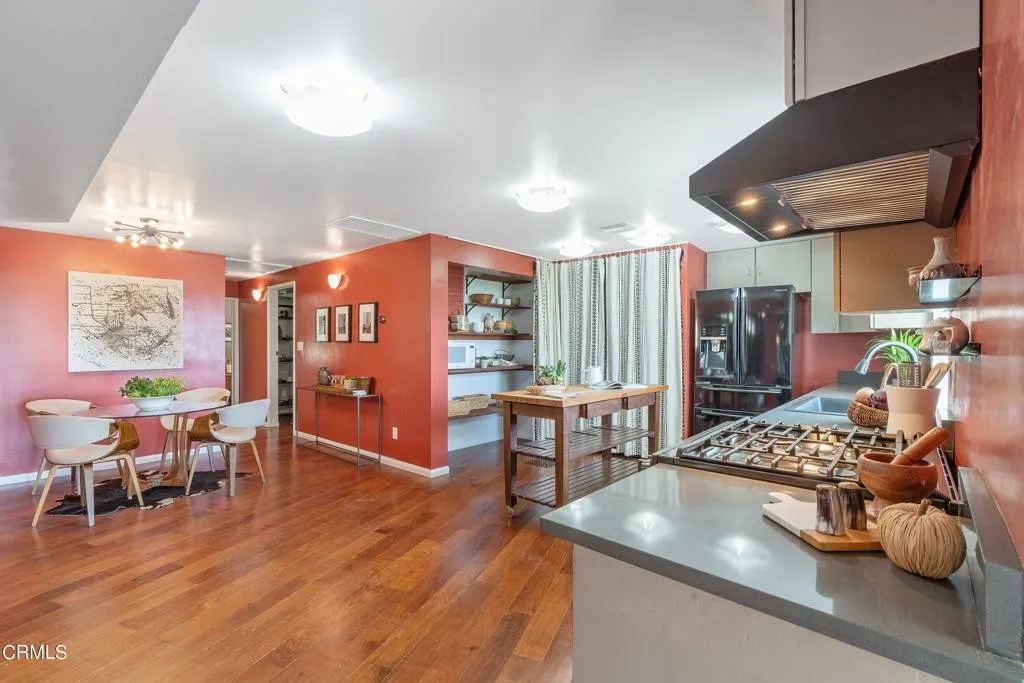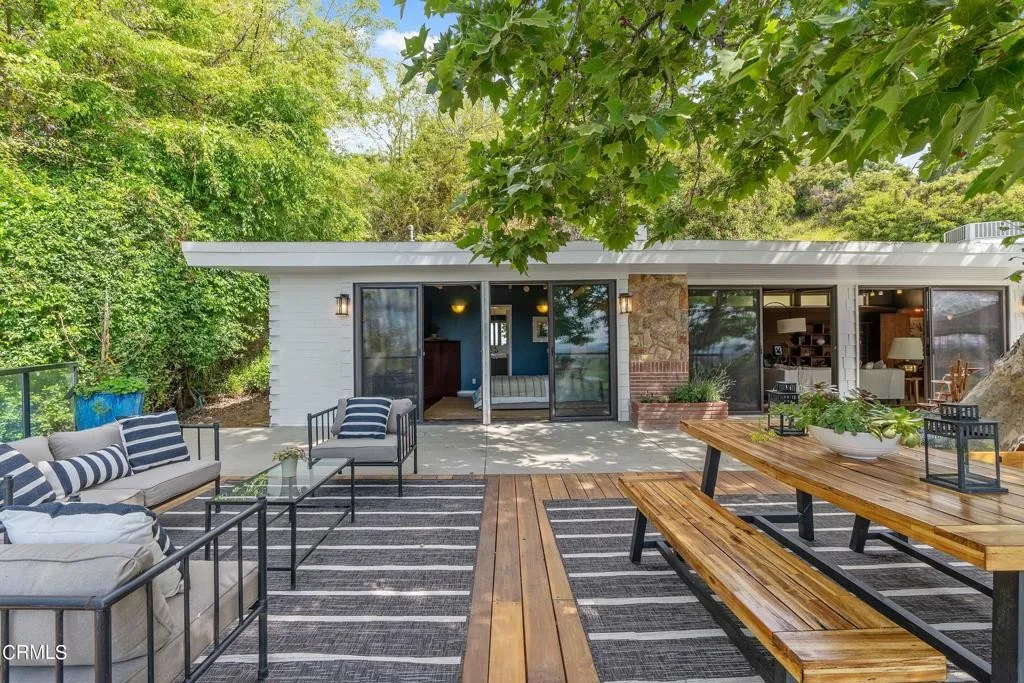 I haven´t had a chance to see this one in person yet, but I do like a good mid-century and this one looks like a nice one that is fairly affordable. I love the curb appeal sitting above it all with it´s simple lines and the brick detail in the corner where they overlap and protrude! The living room is beautiful with expansive sliders that flow out to that deck & view. I love the custom built-in cabinetry along the wall, beamed ceilings and that fireplace! They did a wonderful job mixing the stone and brick and incorporating a planter on the side and then mirroring it on the outside of the home! The rest of the home has been thoughtfully updated throughout always keeping in mind the original intent of the architect!
216 N Grove St. Sierra Madre
$1,075,000 3bd & 1.5ba 1,204 sq.ft 6,606 lot
Open Saturday & Sunday 1-4 pm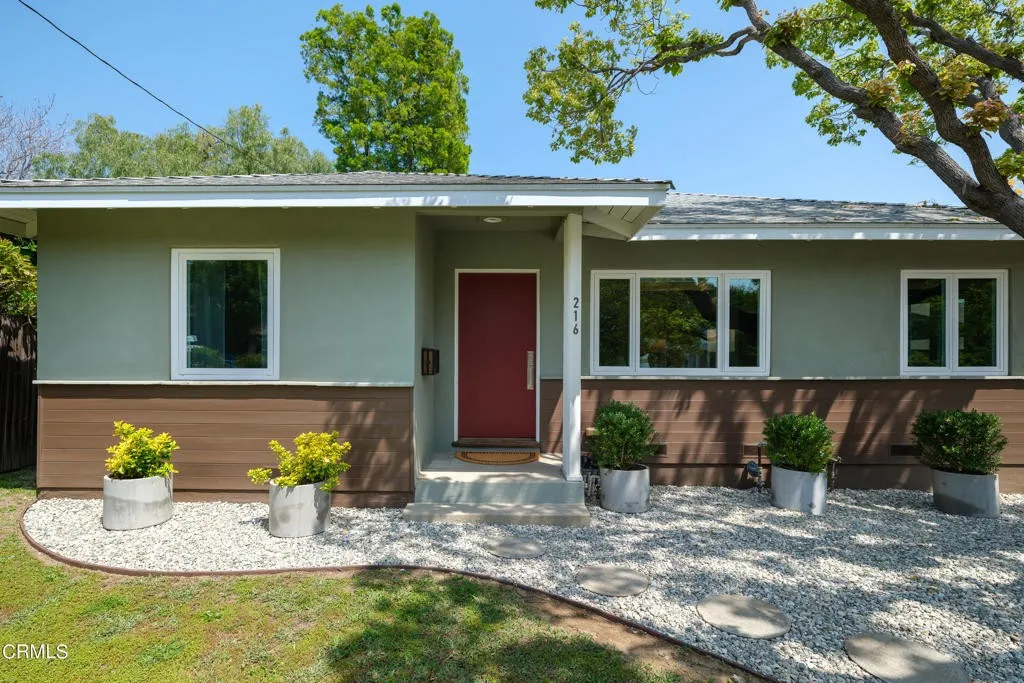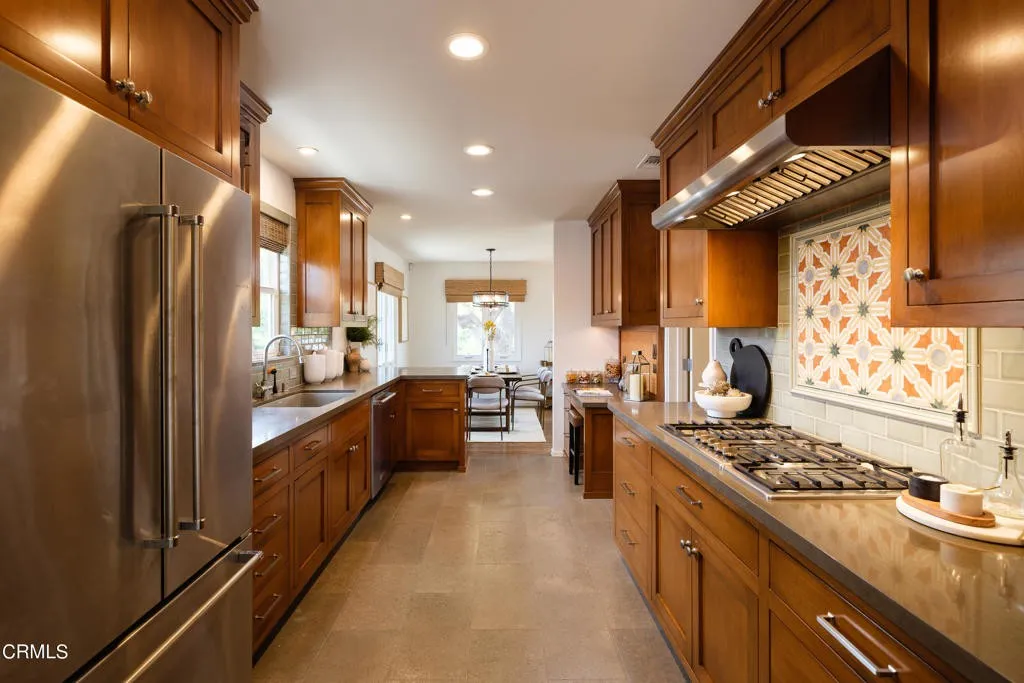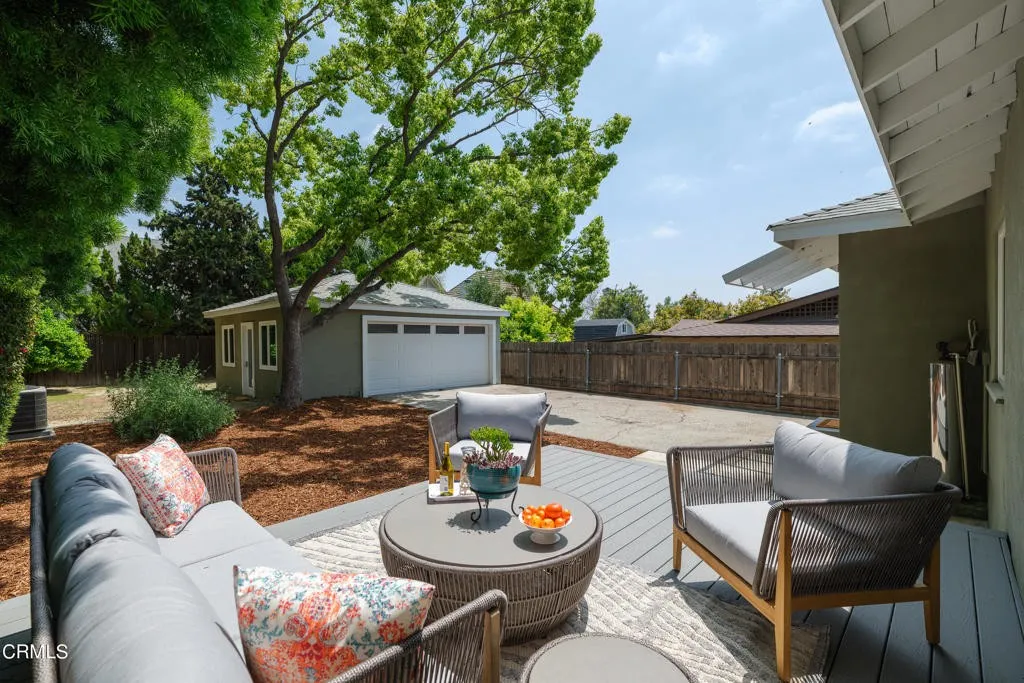 Of course $1,075,000 for 1200 sq.ft is no bargain, but if you consider that last week the smaller fixer on my blog sold for a good amount over a million and that this home has been completely remodeled down to the studs then it won´t surprise you when it sells for even more. These owners did a masterful job remodeling this home and they did not go cheap! The backyard is a lovely private space and ripe with possibilities!
3030 El Nido Dr. Altadena
$899,000 4bd & 2ba 1,248 sq.ft 7,118 lot
Open Saturday & Sunday 2-5 pm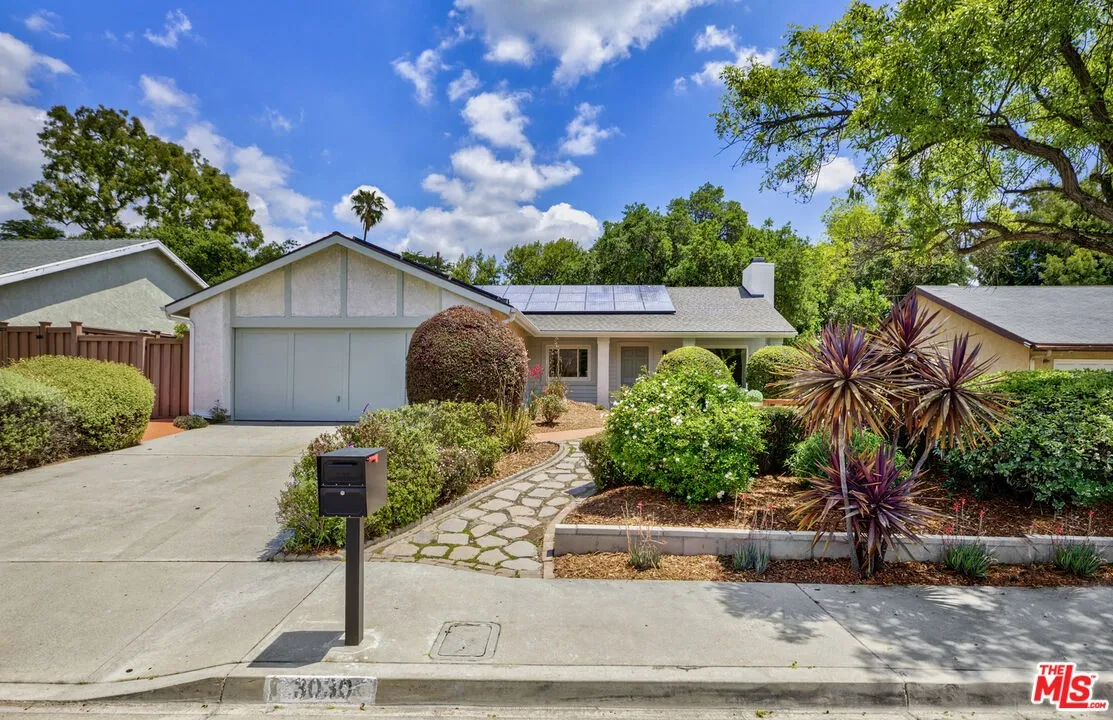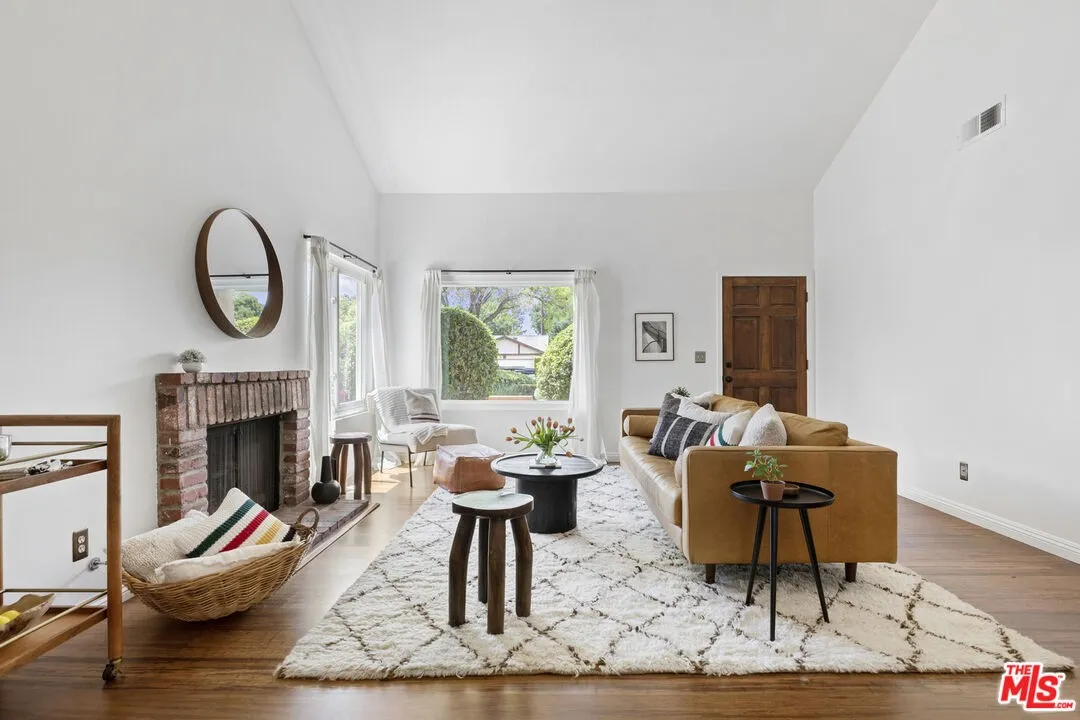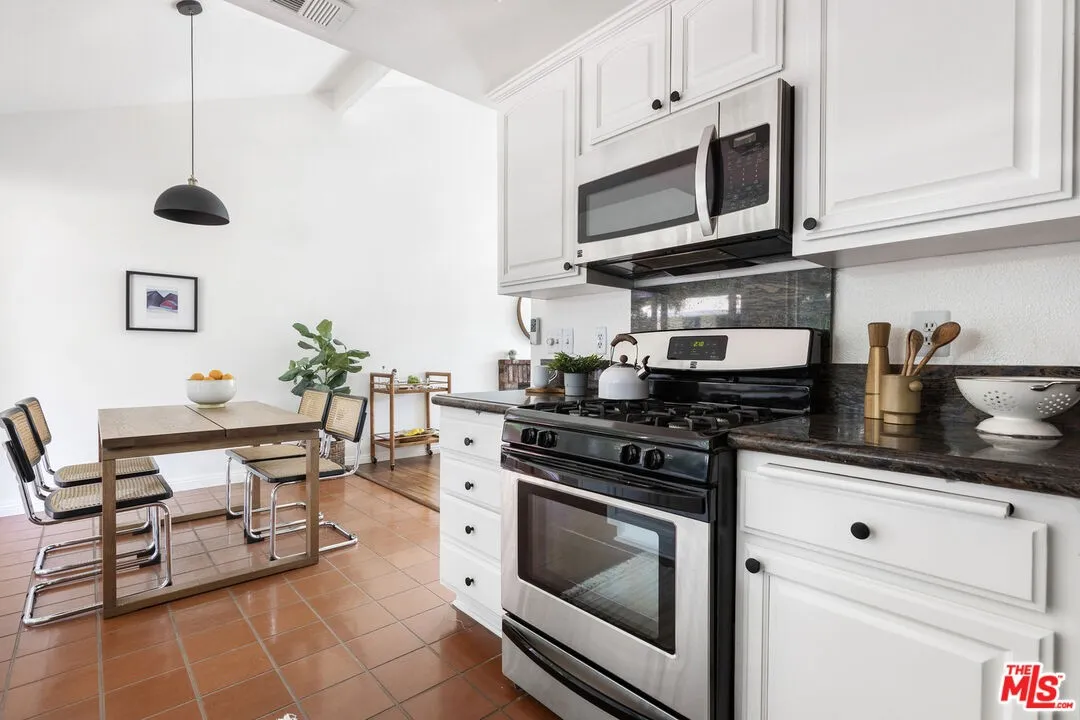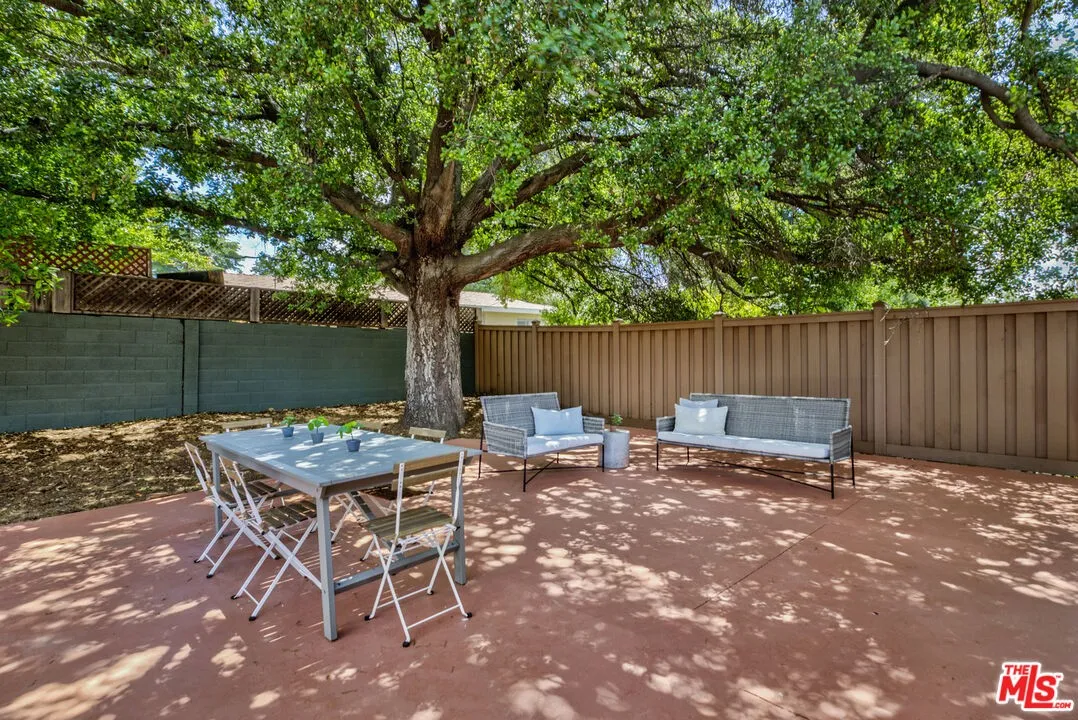 No showings on this one till today so I haven´t seen it yet, but I am definitely curious to see how they got 4 bedrooms in 1248 sq.ft!! I can see that the living/dining and kitchen area is compact but open and flows out to the backyard….so that´s good. The primary suite fits a good size bed and they did a good job cleaning up the bathroom by painting out the cabinets and changing the countertops….still I hate fiberglass shower enclosures…..ditto on the 2nd bath. You can see that the other 3 bedrooms can fit a bed but nothing else. Still it seems very well priced!
That´s it for this week! Don´t forget to do something special for the Mom in your life!!