Hello Everyone!
Well finally…..the inventory is starting to come on line! Since the beginning of the year, we have only had about 20 homes on caravan every Thursday and this week we have over 40! I actually had to be a little pickier about which homes to feature because there were so many to choose from!!
Now that there are more choices, it should spread out the buyers a bit and they will have a better shot at getting something!
2027 Mar Vista Ave. Altadena
$3,850,000 7bd & 6ba 5,130 sq.ft 36,645 lot
Open Saturday & Sunday 2-4 pm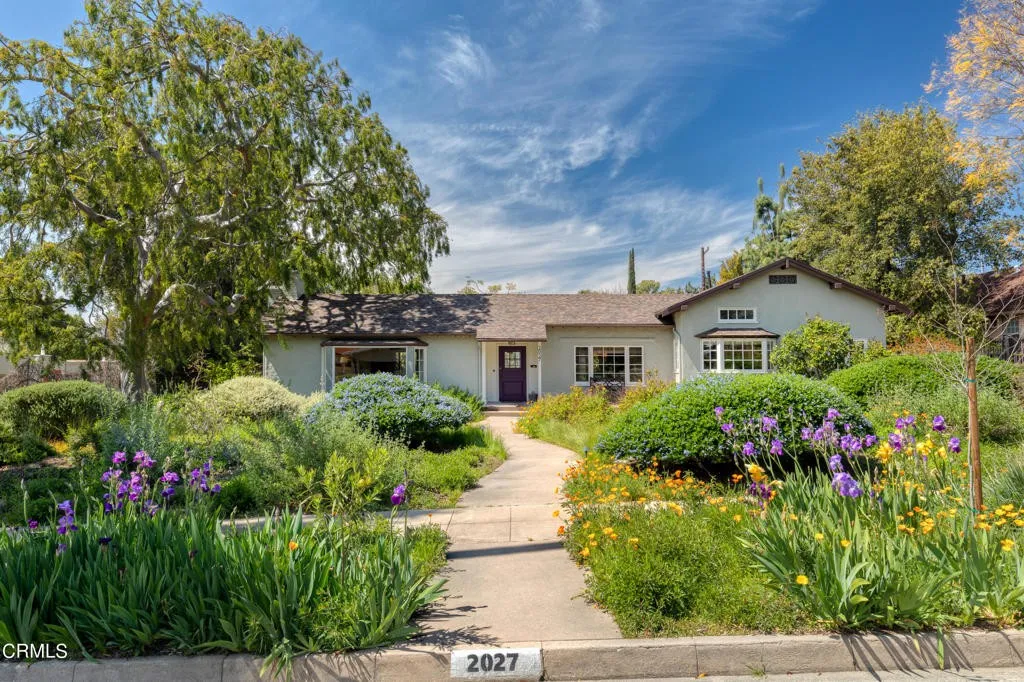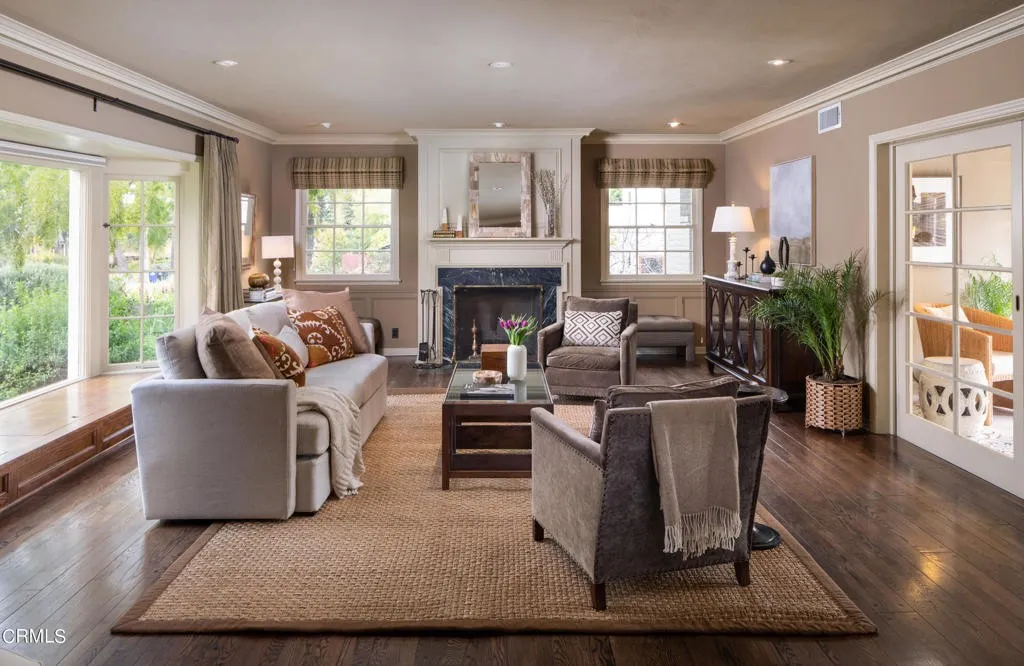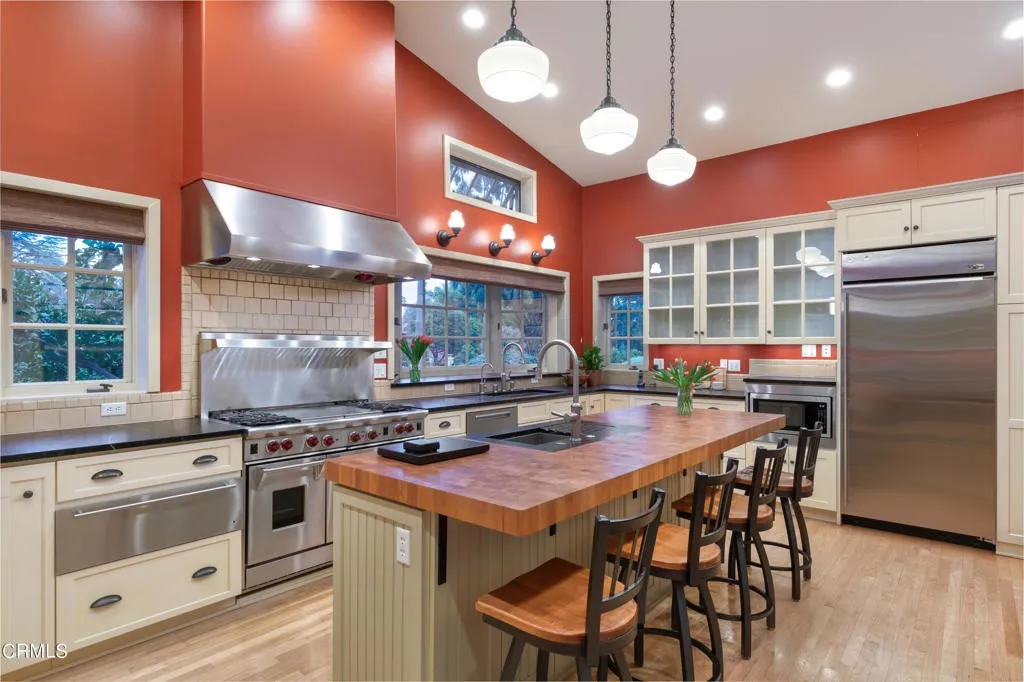 I drive past this house all the time and you just would not realize what an amazing house this is until you get inside!! It is very unassuming which is what I love about it! The pictures just don´t capture the grandeur of the home. There are windows and doors everywhere……the light is amazing! Those expansive hallways that lead you throughout the house are a sublime waste of space! I love the high ceilings in the kitchen….it really is soooo beautifully unusual and the upgrades fit so perfectly with the style of the home! This home is truly a compound….not only do you have a studio off the garage ….there is actually an entire other 1142 sq.ft home on the property! You could easily subdivide the smaller house since it faces another street and keep the other 28,000 sq.ft to yourself no problem…..or you can pool all your family resources and have a private compound! Definitely worth going out of your way to see!
1641 Spruce St. South Pasadena
$3,598,000 5bd & 2ba 3,564 sq.ft 17,524 lot
Open Saturday 10-5 & Sunday 11-5 pm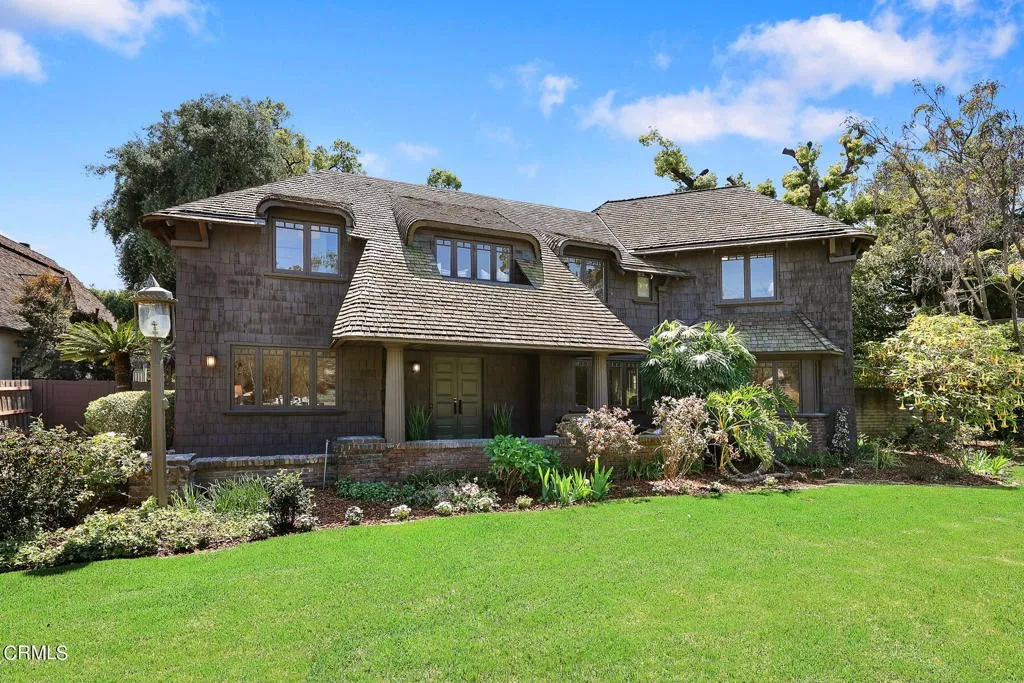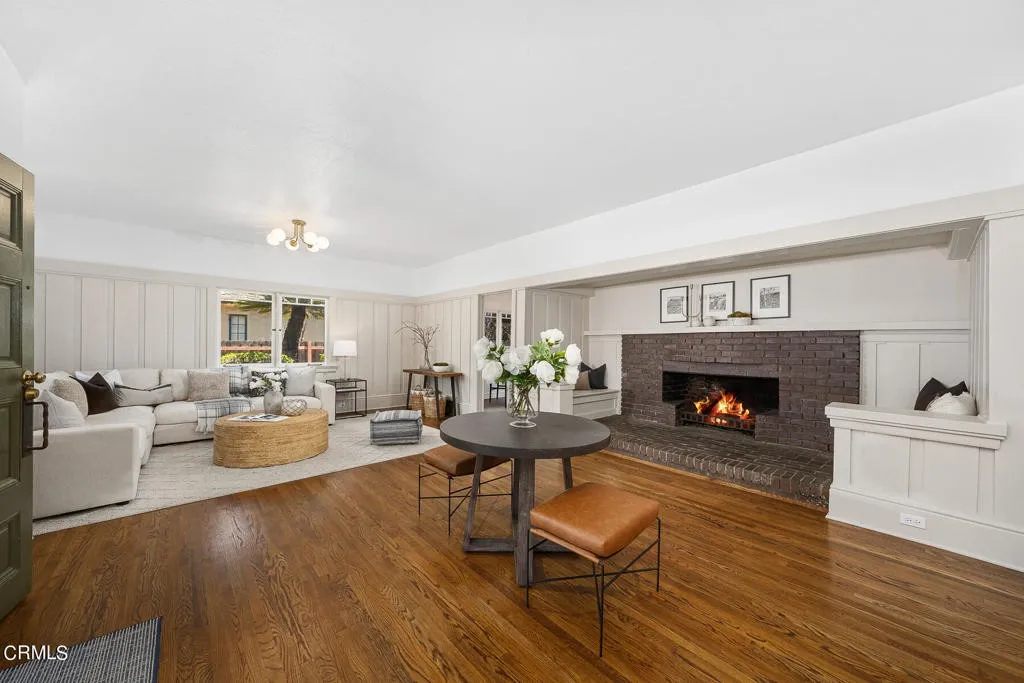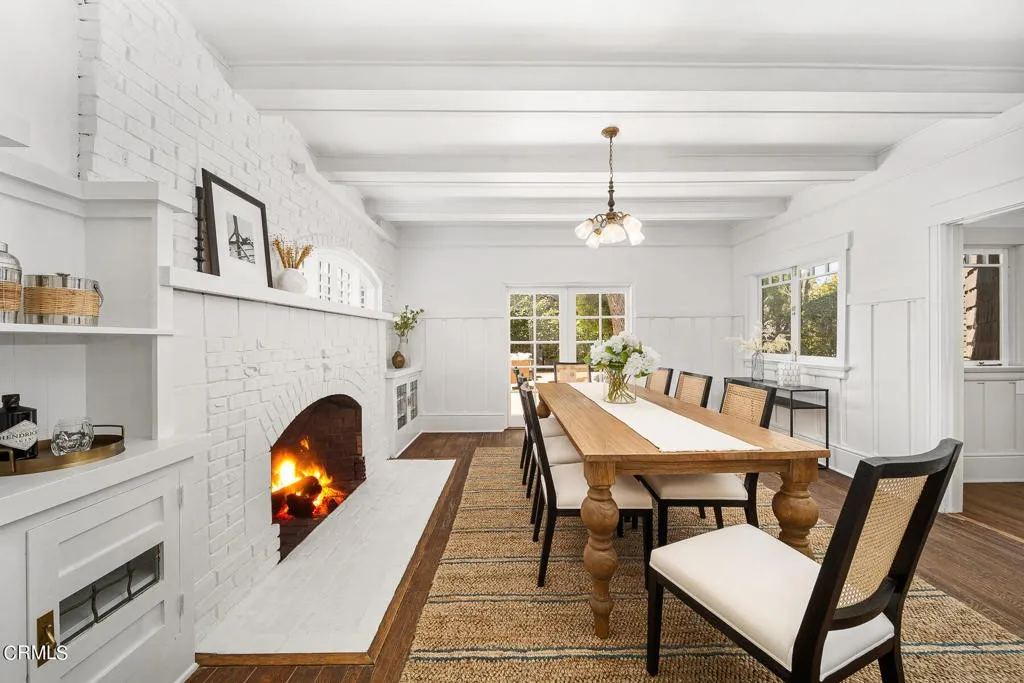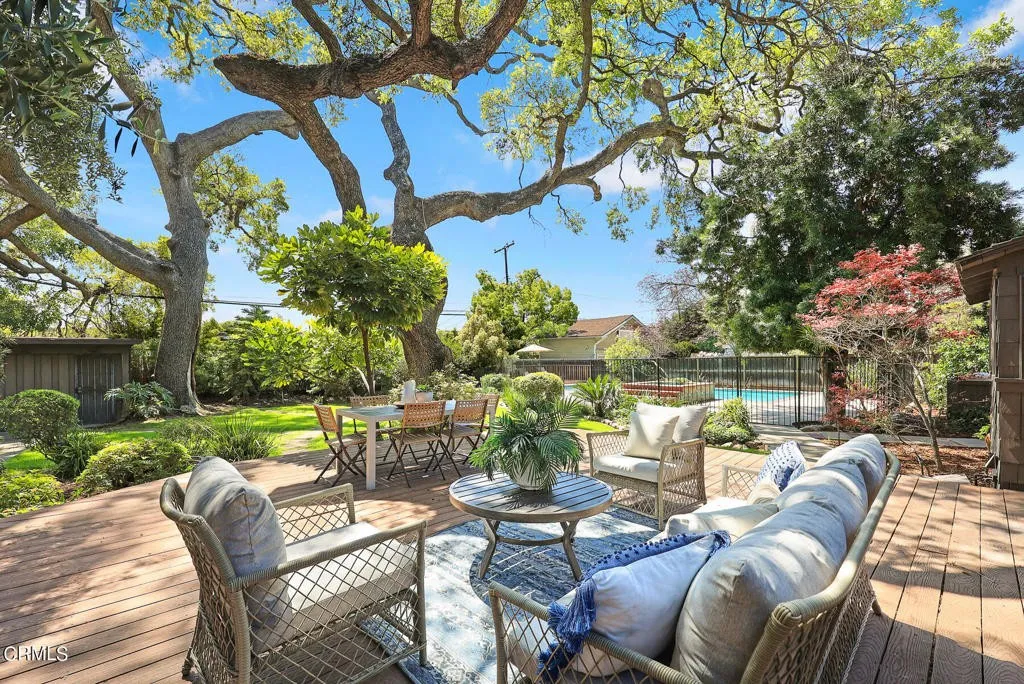 I love the unique curb appeal of this Craftsman…..the agent says it was designed in an English Arts & Crafts style….but no matter what you call it….itś beautiful! I don´t even need to go inside……I could live on that sweeping front porch….but once inside….then you realize you have to have it all! I mean just look at that Inglenook fireplace in the entry! But if one amazing fireplace is not enough, then you can have two more!! The first one is in the front den. If you have to work from home, then this is the room to do it in! The 3rd fireplace is in the dining room …….I mean can you ask for a more perfect setting for dinner! The kitchen is too small for such a big home and I really don´t see any way to fix it without doing an addition….but if you are going to do an addition then you might as well add-on a family room too! The upstairs only has 1 bathroom but there are plenty of bedrooms so you can easily create a master suite by combining some spaces. The home is in mostly original condition, but what amazing bones!!
775 S Hudson Ave. Pasadena
$2,495,000 5bd & 2.5ba 3,484 sq.ft 11,130 lot
Open Saturday & Sunday 1-4 pm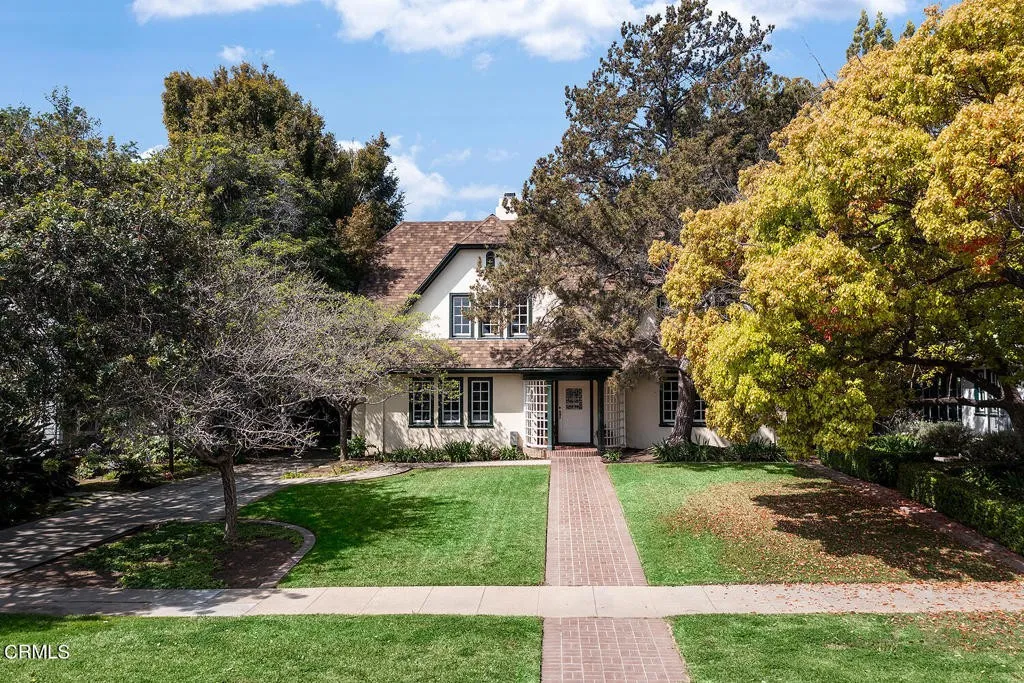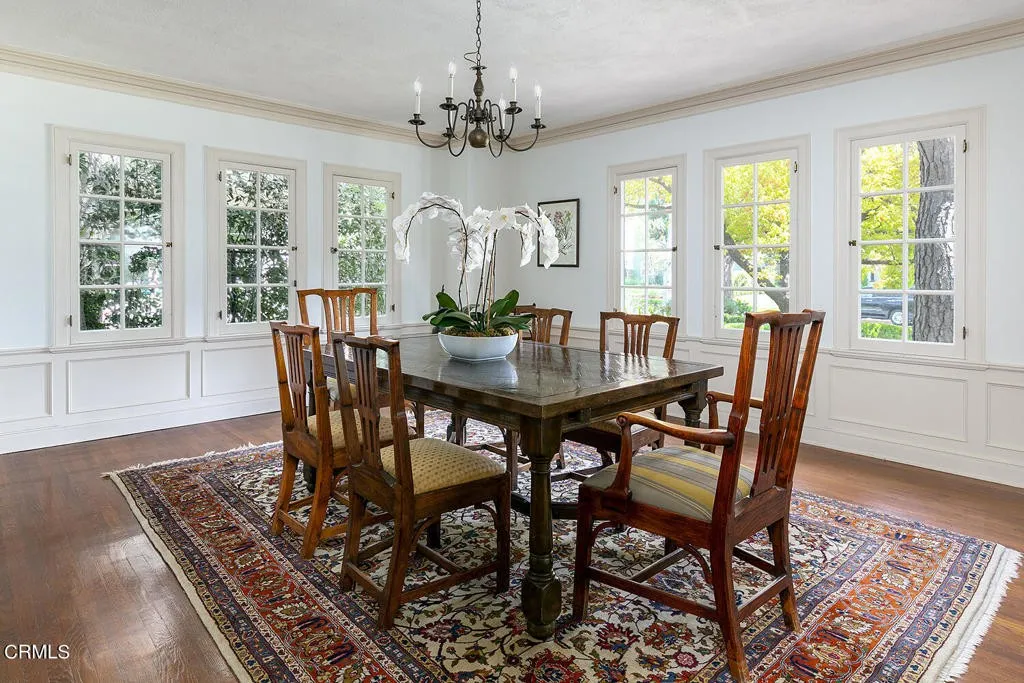 I can´t tell you what style home this is, but it has some lovely architectural detailing and of course it is a large family home in Madison Heights so it will sell just fine! I love the turret entrance…..really cute! The living and dining rooms are grand spaces with tons of light streaming through all those windows and I love the Batchelder tile on the fireplace! The kitchen feels a bit choppy, but if you combine the kitchen…laundry and back room I think you can have a great kitchen that flows out to the back. You still have another den off the living room so you can afford to lose that little back room I think. Upstairs you have 4 bedrooms and 2 baths but the set up is that 2 bedrooms share a jack & jill bath so if you close off one of the bathrooms to create a master suite, then the other bedroom has been cut off from the bathroom and it will have to go through another bedroom to get to the other jack & jill bathroom. You would have to move the other jack & jill bathroom somehow so that it can have direct access from the hallway and serve the other 3 bedrooms properly. Still I like seeing all these larger family homes coming on the market because it injects new younger blood into the community!
1940 Skyview Dr. Altadena
$1,600,000 3bd & 2ba 1,778 sq.ft 11,181 lot
Open Saturday & Sunday 2-4 pm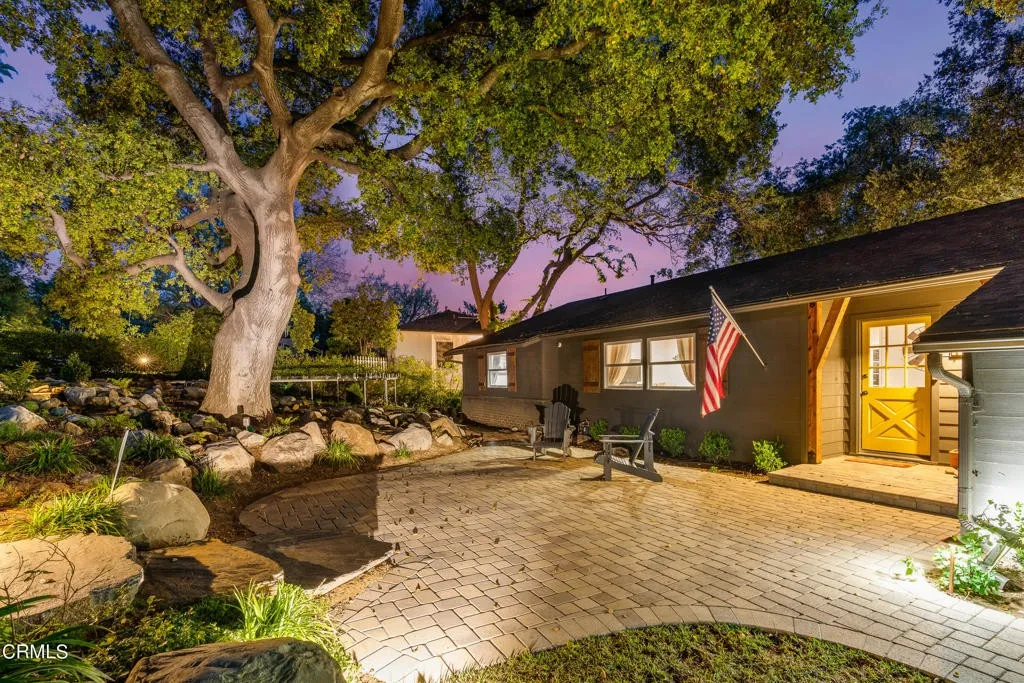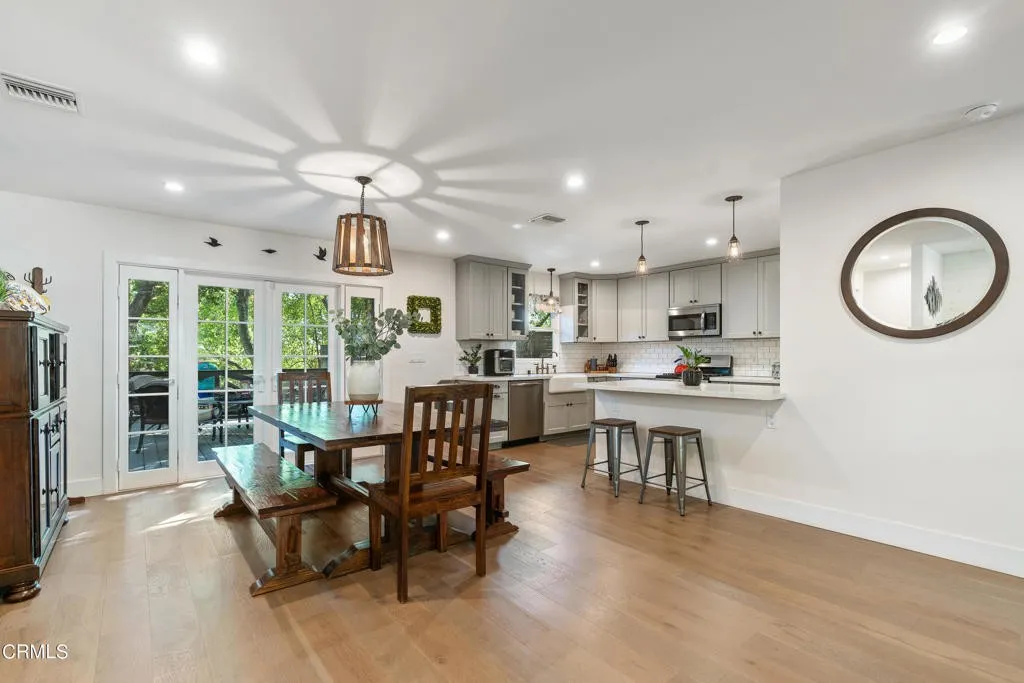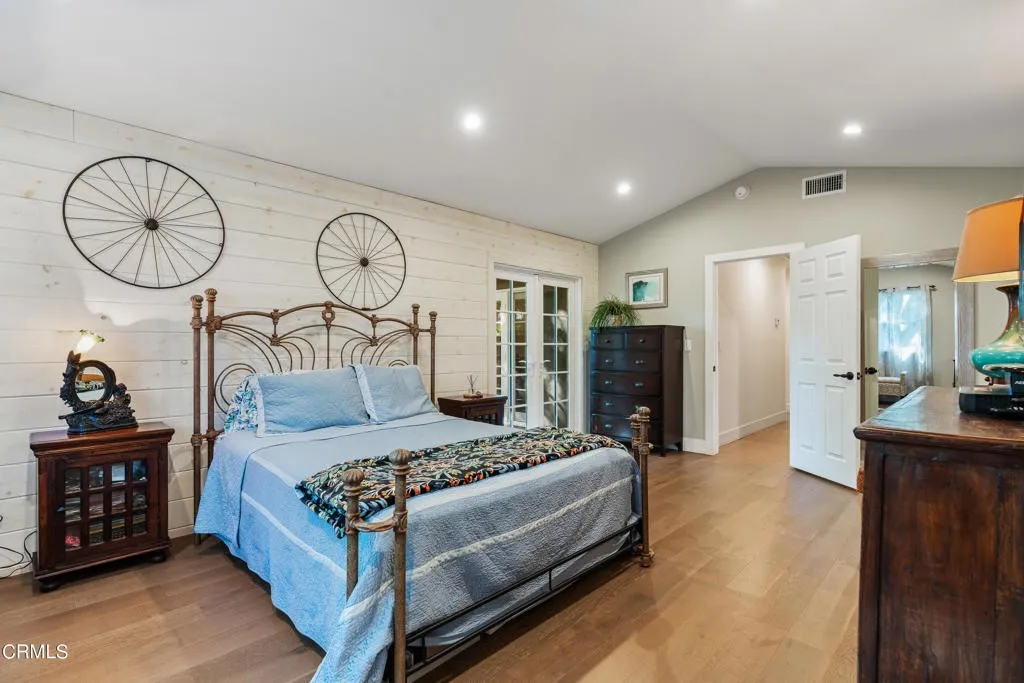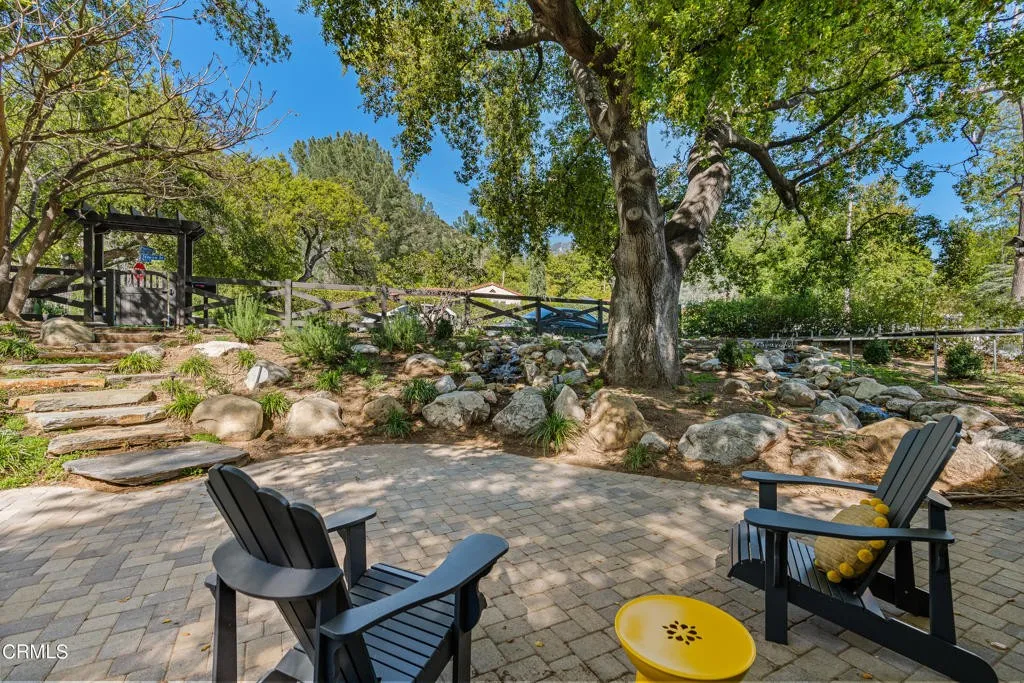 This young family did such a nice job remodeling this classic ranch style home and I was hoping they would be taking their talents to the next project, but alas…they are moving out of state! I just love what they have done to the front of the house….starting with that farm style fencing and big slabs of stone that lead you down to the entry that has been cleverly enhanced with that timber framing! As you turn back to appreciate the canopy of that imposing oak tree, you notice the delightful sound of two water falls cascading through the stone work and the winding train tracks throughout! I am not a miniature train fan, but I would be if I bought this house! Inside you have a wonderful open floor plan with tasteful upgrades throughout. Down the hallway you have three bedrooms and two baths including a primary suite. The backyard has different levels to it, but I like how it adds interest to the space. Anyway, great house if this is your price range!
2040 Jefferson Dr. Pasadena
$1,298,000 3bd & 2ba 1,626 sq.ft 6,916 lot
Open Saturday & Sunday 12-3 pm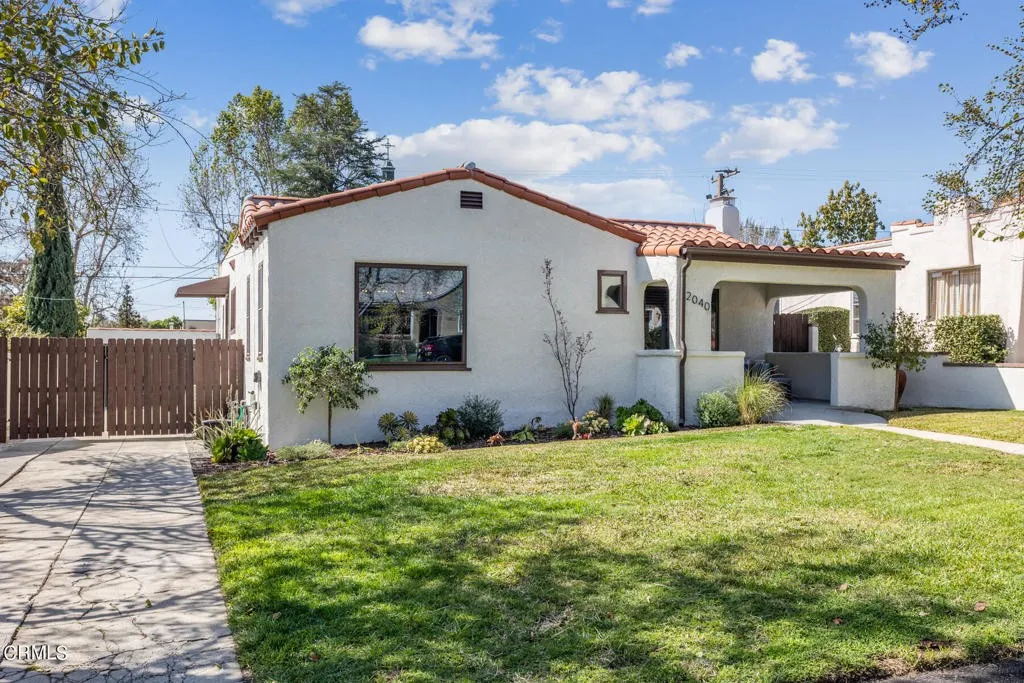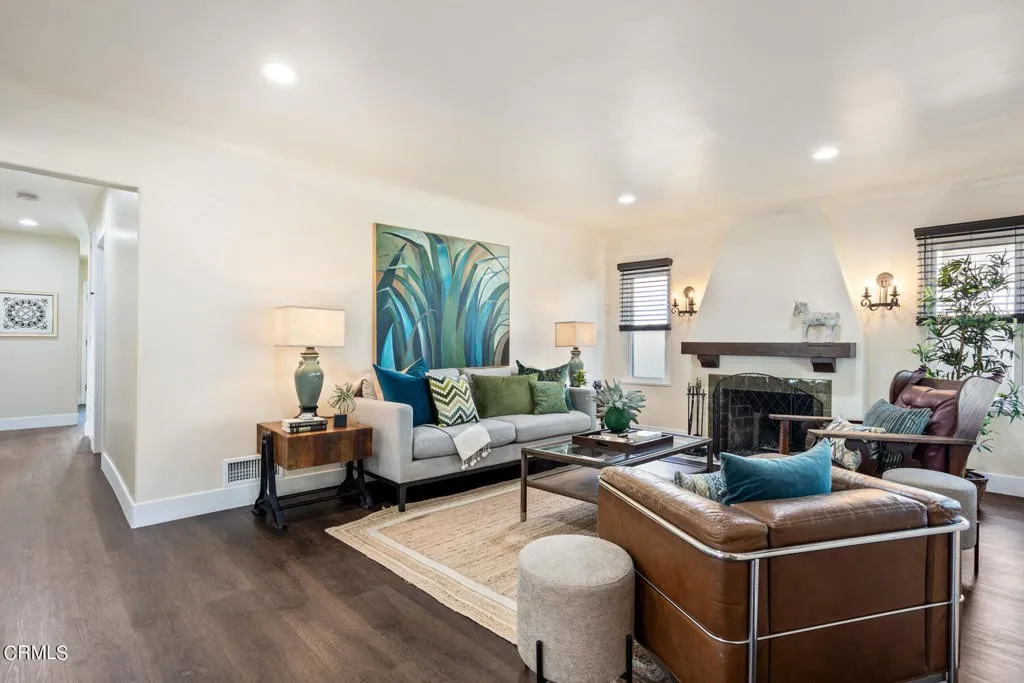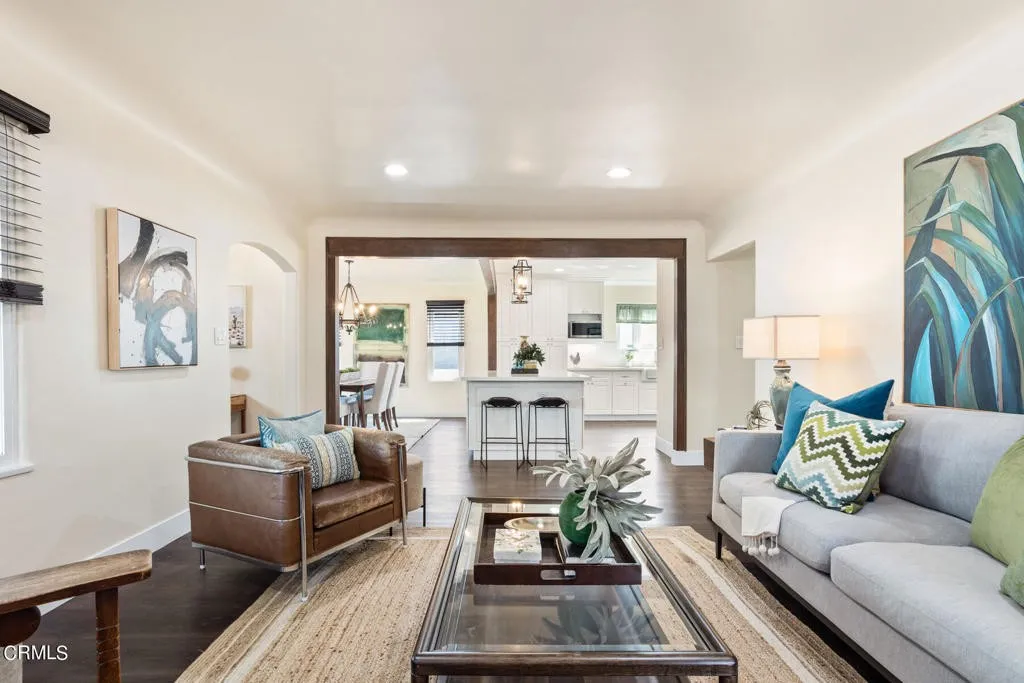 I think this house has a lot to offer! I love the front porch that then leads you through to the living spaces that have been re arranged a bit to create a very open flow and I love The beam work they added to give it a more Spanish feel. It has lost some of it´s old world charm because they gutted the spaces and installed drywall…..losing the plaster and giving the space a more new construction feel. Also it has laminate flooring instead of real hardwood. Still they did a very nice job with choosing the finishes! Like most character homes the living spaces don´t lead directly out to the yard, but I like how the hallway ends into the back yard instead of into a bedroom. Down that hallway you will find 3 bedrooms and 2 baths including a primary suite……so a very good layout. The only things I don´t like are the lack of light throughout the home and the fact that it backs up to the church on Washington. But actually, the church doesn´t bother me too much because they planted hedges that will give you some privacy and I actually like the view of the tower!
1210 Palm Ter. Pasadena
$1,298,000 3bd & 1ba 1,620 sq.ft 7,251 lot
Open Saturday & Sunday 1-4 pm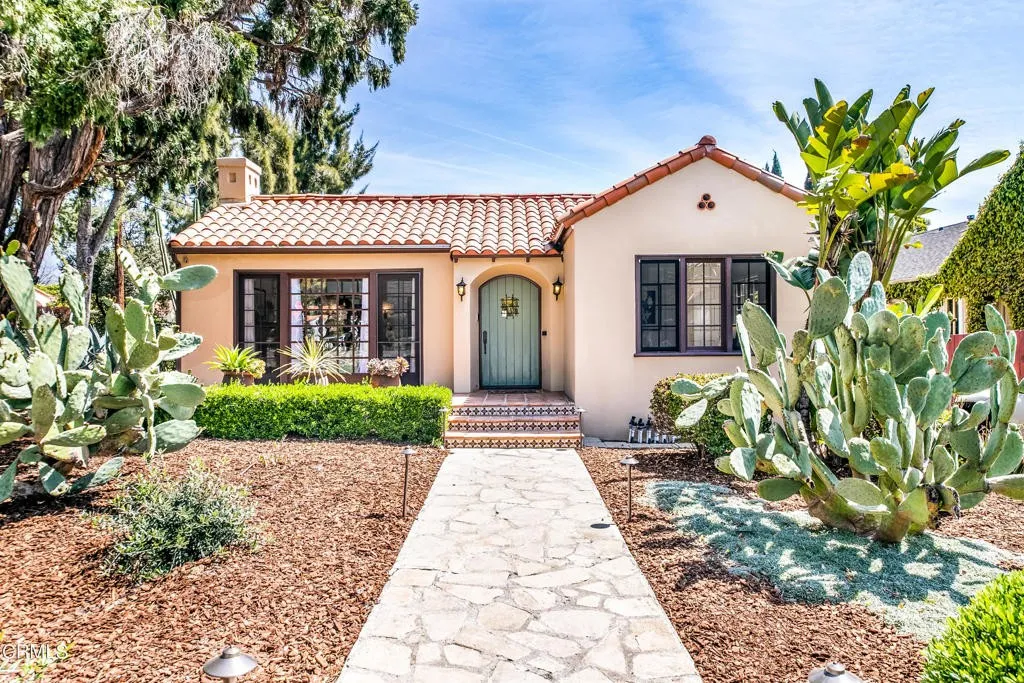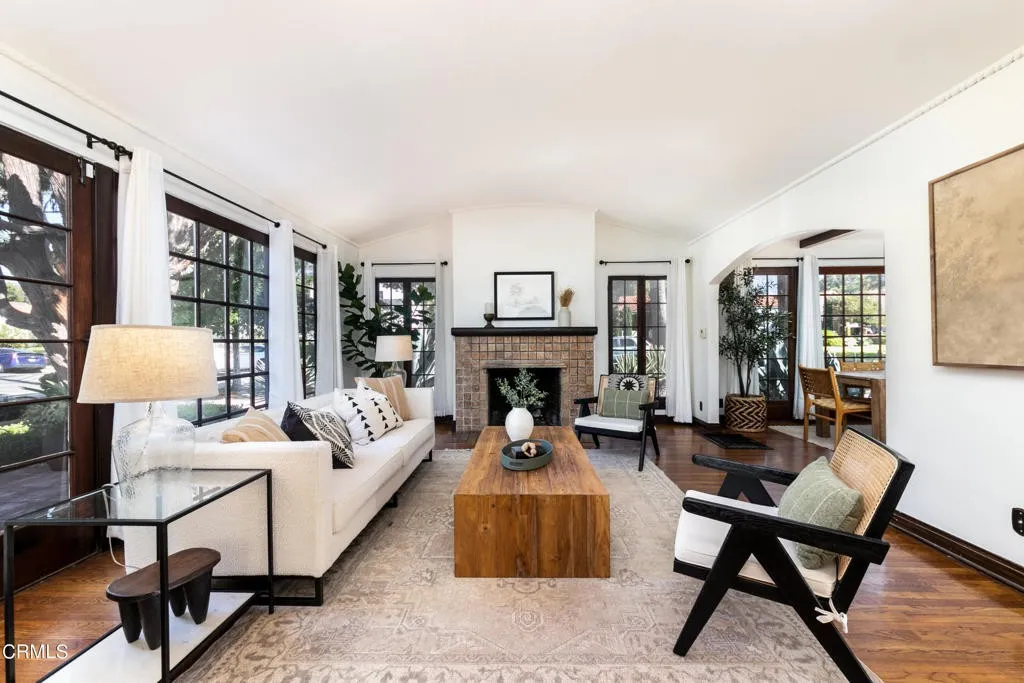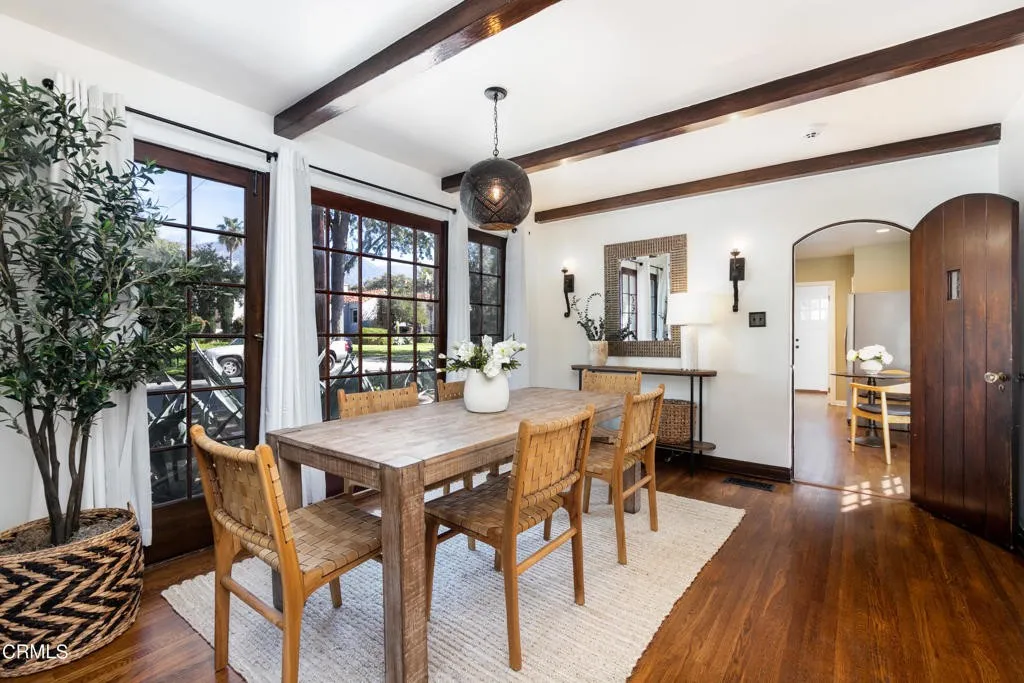 This Spanish has definitely retained it´s old world charm! It is rare that you find a smaller Spanish that has a ¨U¨ shaped layout wrapping around a courtyard…..which is my favorite floor plan for a character home because all the rooms flow out to the yard!! Whoever designed the house took full advantage of the fact that it was on the corner and they installed windows back to back on the front and side walls……seriously there is no room to hang anything except for over the fireplace……it is absolutely gorgeous!! The kitchen is a nice space but definitely needs to be remodeled to take full advantage of the space. The biggest problem is that you have to go through the 2nd bedroom to get to the 3rd bedroom. You can either combine the 2 back bedrooms to make a nice master suite or if you want to make it a more forever home…….you make the 2nd bedroom more like a TV/walk through room and then add-on two more bedrooms including a master suite. Either way it is a beautiful home that you should see and appreciate!
2231 Oakwood St. Pasadena
$1,198,000 4bd & 2ba 1,833 sq.ft 8,314 lot
Open Saturday & Sunday 1-4 pm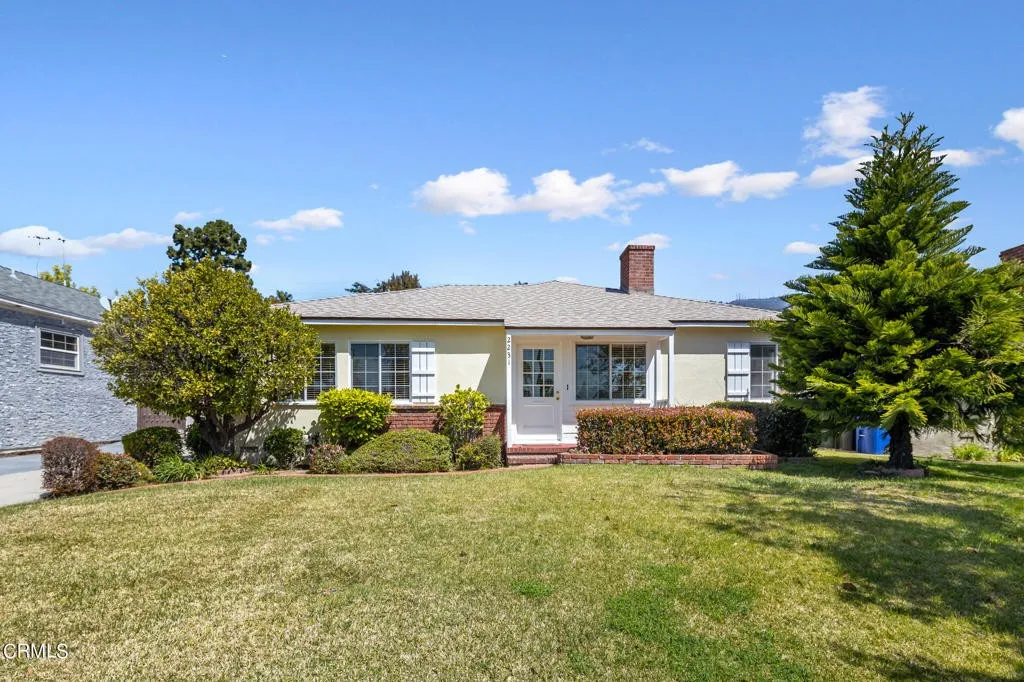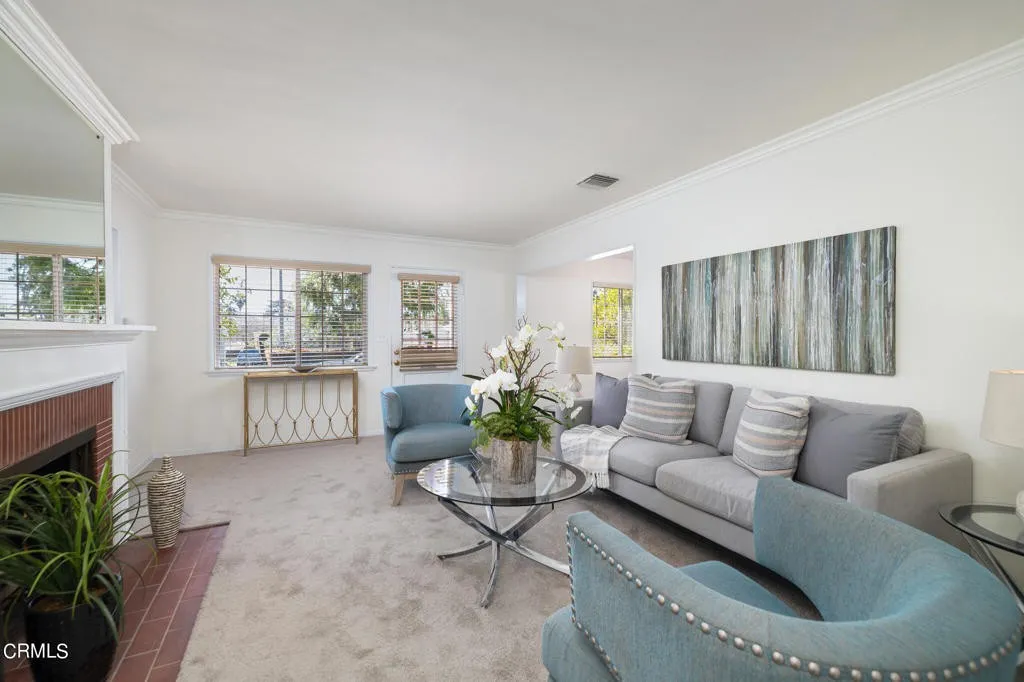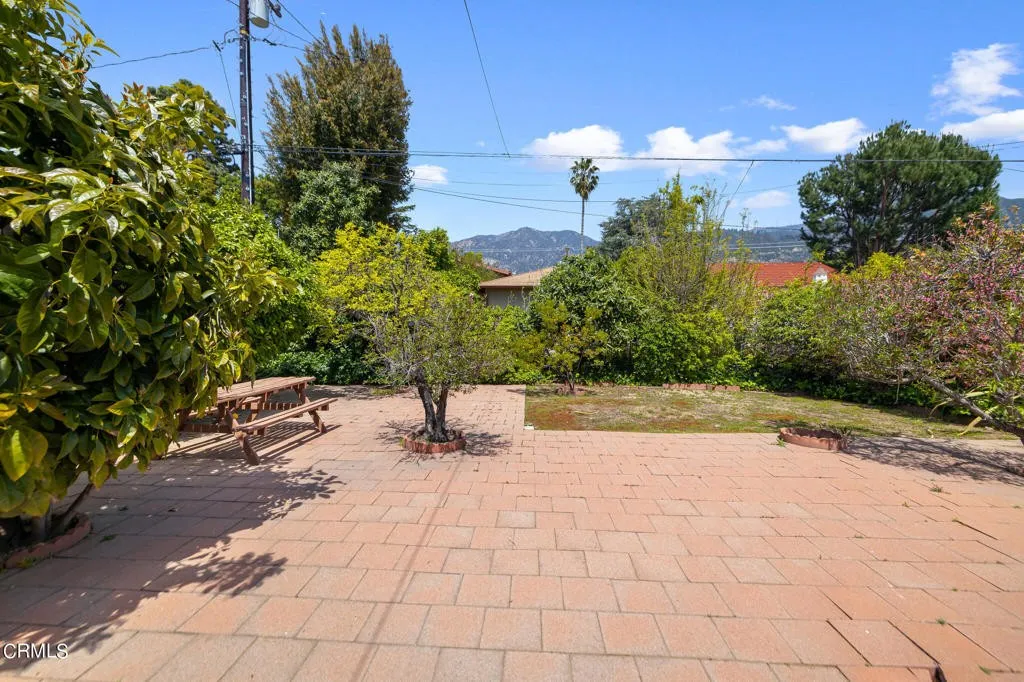 This home is not going to win any architectural awards, but it is a good value for the money! The living spaces definitely need reworking, but the rest of the floor plan is just fine! I would definitely move the kitchen and maybe put it along the back wall with an island and then the dining area in front of that. You can definitely create a nice great room space, but I would get a designer to help with it to make sure it comes out right. The biggest problem is how you get outside from the great room…….there is a door to the outside now and you can work with it, but it opens to the driveway and garage which isn´t very pretty so you will have to be creative and redo the driveway so that it feels more like a patio entertaining space and put in a very pretty garage door! The rest of the house has a very nice floor plan with a room off the living room which can be used as an office or TV room. You have flexibility because there are 4 other bedrooms off the main hallway with the primary suite at the end! I would probably do the living room/kitchen remodel before moving in and install new flooring throughout, but then the bathrooms you can do one by one.
143 Twilight Vista Dr. Altadena
$1,195,000 3bd & 2ba 1,342 sq.ft 16,890 lot
Open Saturday & Sunday 1-4 pm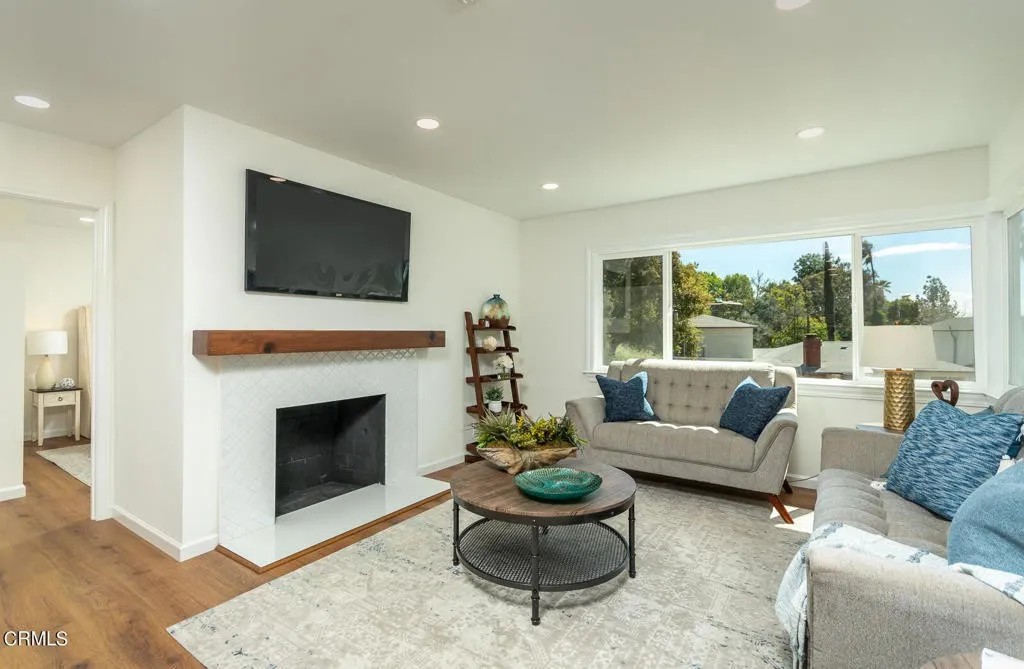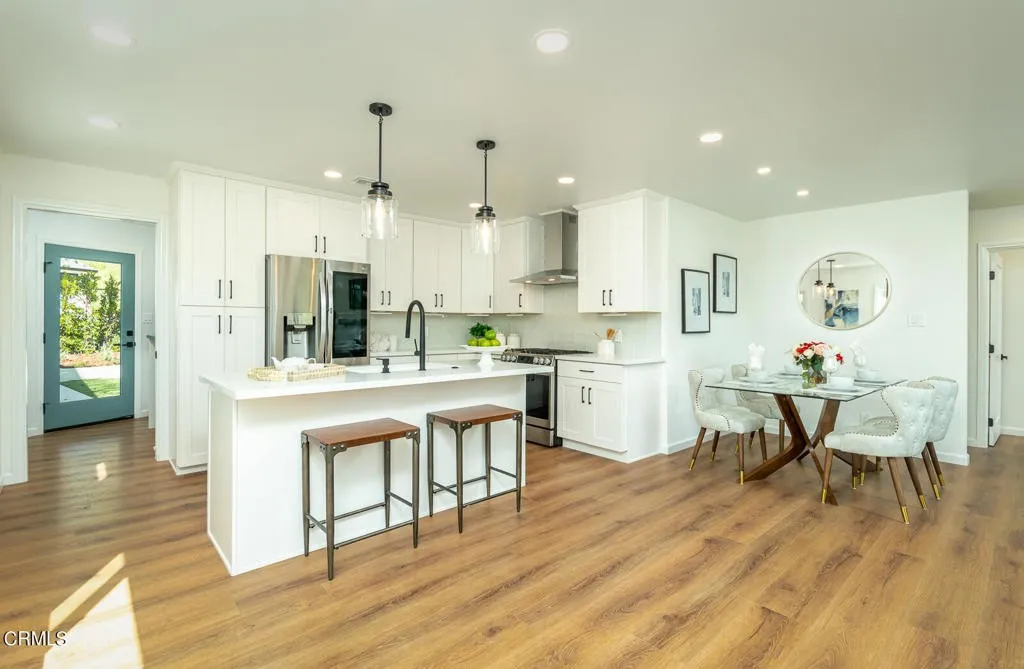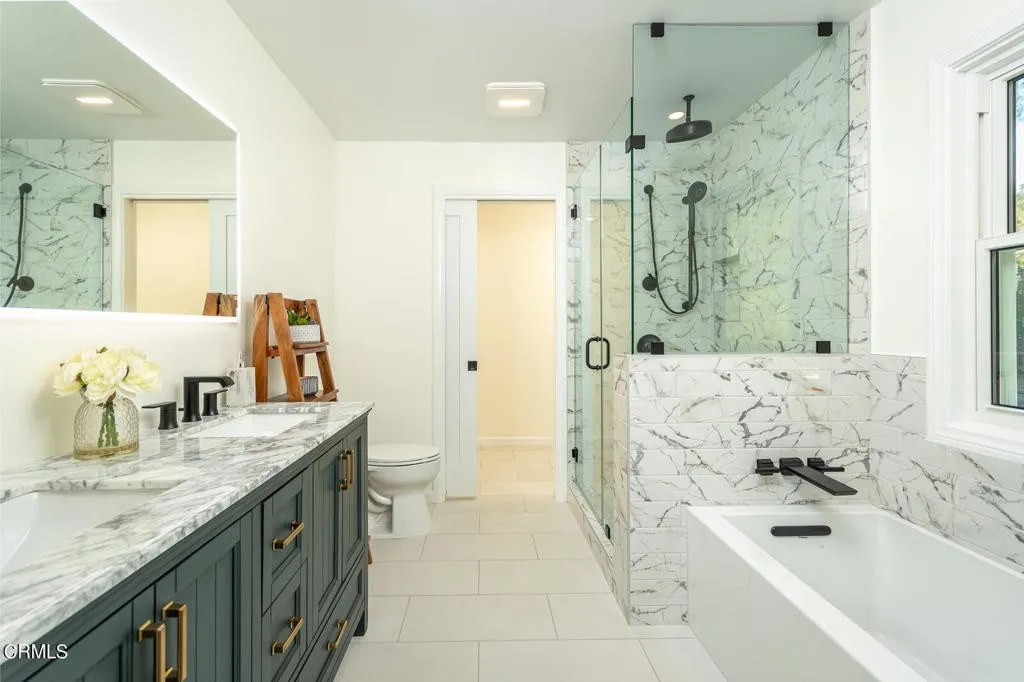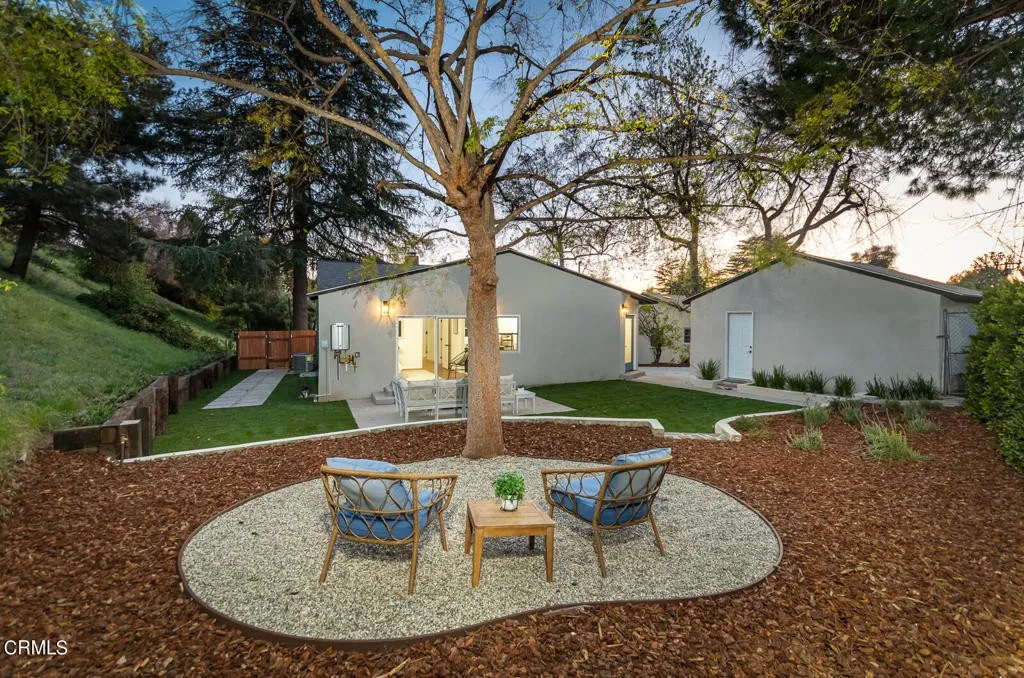 At first I thought this house was a flip because I remember it being such a big fixer when it was on the market, but then I realized that they bought it 2 years ago and that is just too long for a flip. Then I saw how nicely everything was done and thought ¨this isn´t a typical flip¨. So I called the agent and she explained that the owners bought the home and were planning to build their 3500sq.ft dream home on that spot! However, they then happened across their dream home already built and bought it! So they decided to remodel the house before selling it. She further explained that the wife was in charge of the remodel and that she is very particular. Indeed she is! I mean not only did she choose nice finishes on the inside, she also poured a new driveway and made sure it matched up perfectly with the driveway next door and then installed a new roof, tankless water heater and heating and air system! When I saw that she even replaced the crawl space vents, then I definitely KNEW it wasn´t a flip! Inside you will find a great open flow with lots of light! Then down the main hallway you have 3 bedrooms and 2 baths including a primary suite! No surprise that she is already being threatened with offers!
175 May Ave. Monrovia
$990,000 3bd & 1.5ba 1,260 sq.ft 7,504 lot
Open Saturday & Sunday 1-4 pm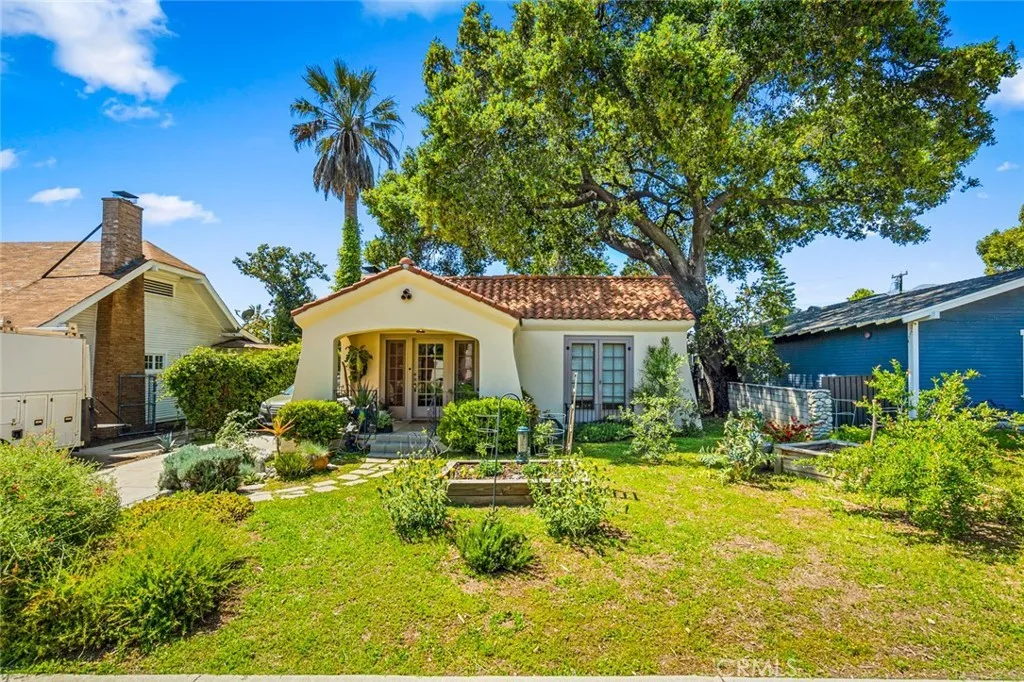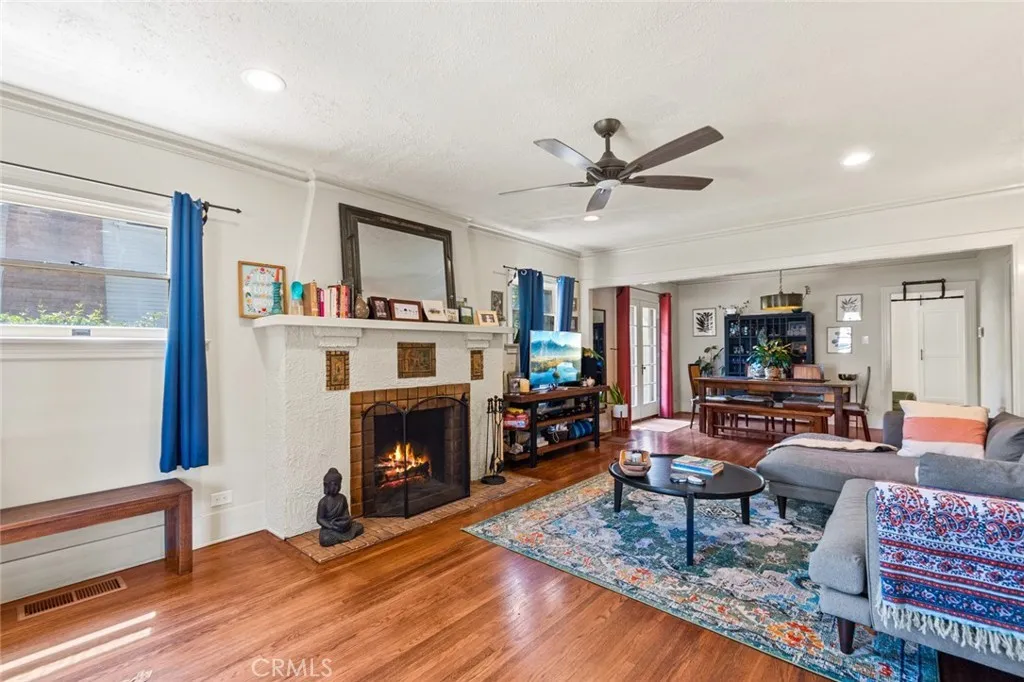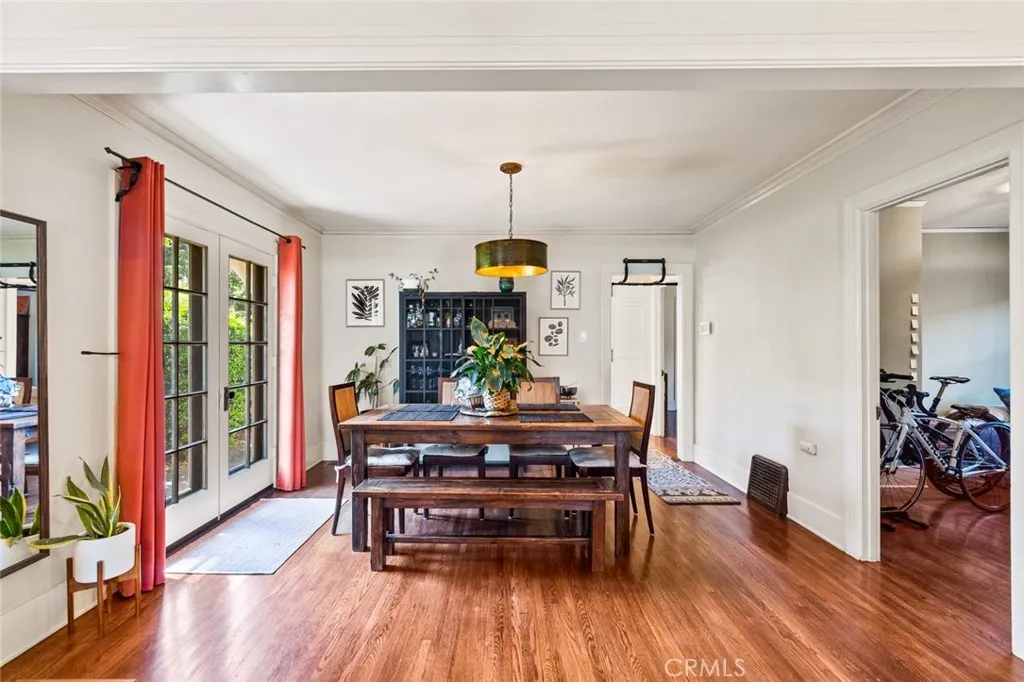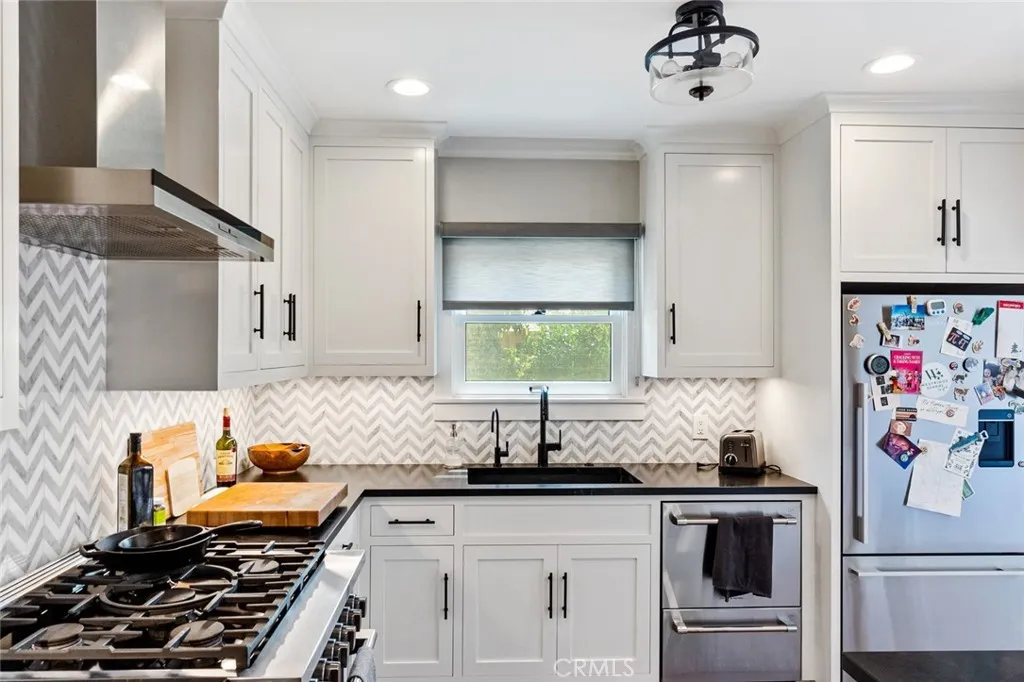 This cute little Spanish sits on a cute block in North Monrovia and I am sure it will get a lot of attention at this price! I love the curb appeal with the gable coming off the front of the home to create a covered front porch. It is nice that they still have the original windows, fireplace and hardwood floors! They did a nice job remodeling the kitchen and the bathroom is good enough for now. They should have done more work on the staging of the home…..take everything off the fridge is like rule #1 and then there is just a little too much clutter. Still a cute little house in a great neighborhood that needs a little love in the landscaping department to really make it shine!
1118 Sunset Ave. Pasadena
$650,000 3bd & 1ba 1,214 sq.ft 8,359 lot
Open Saturday & Sunday 2-4 pm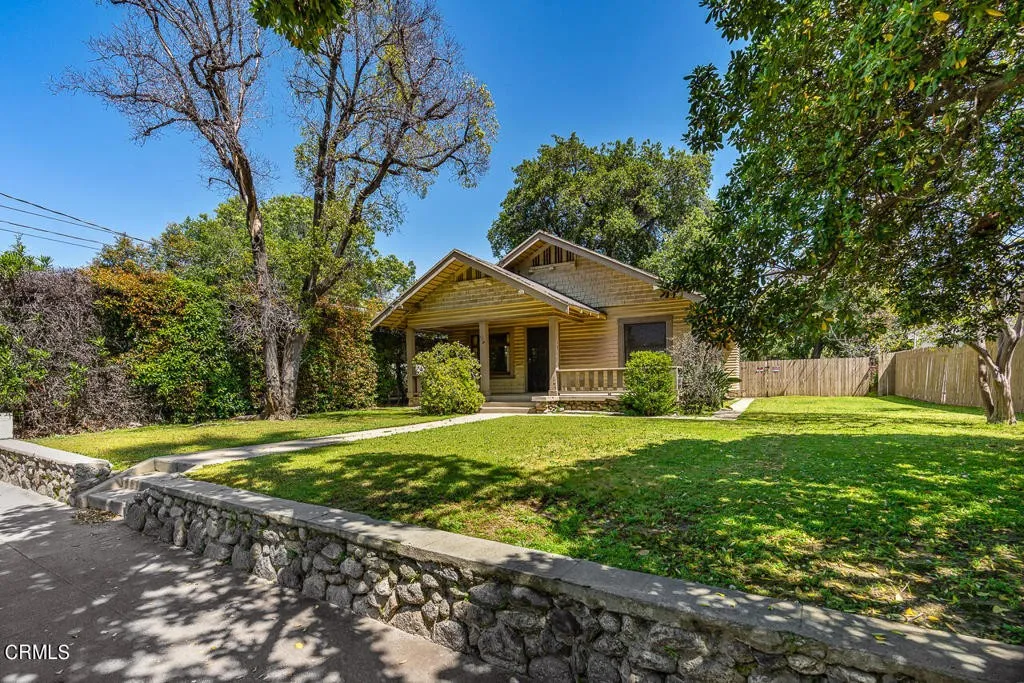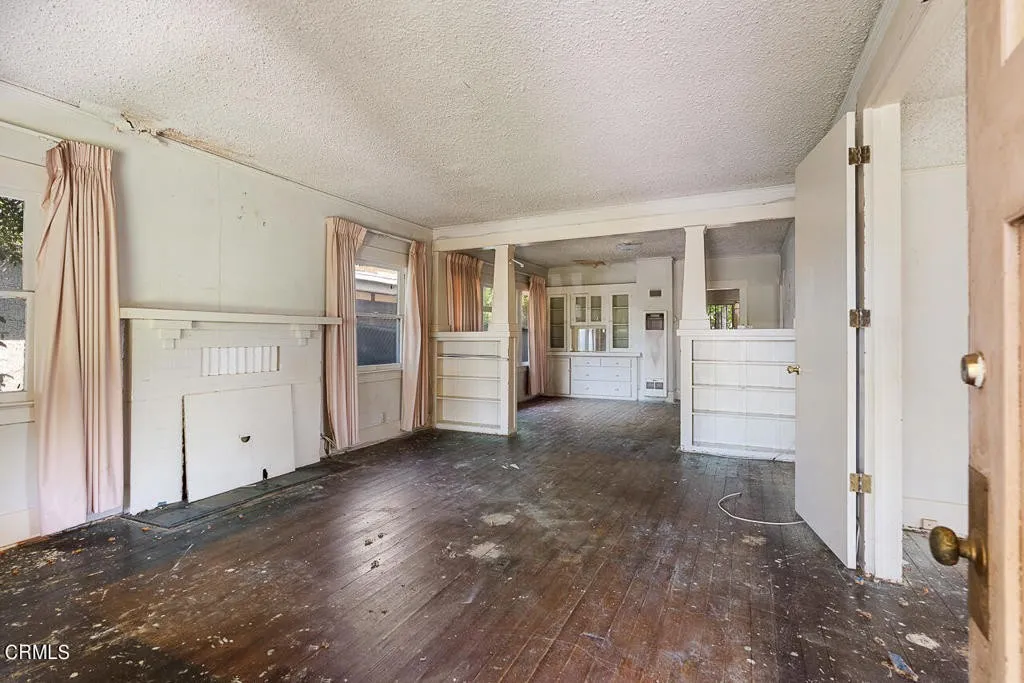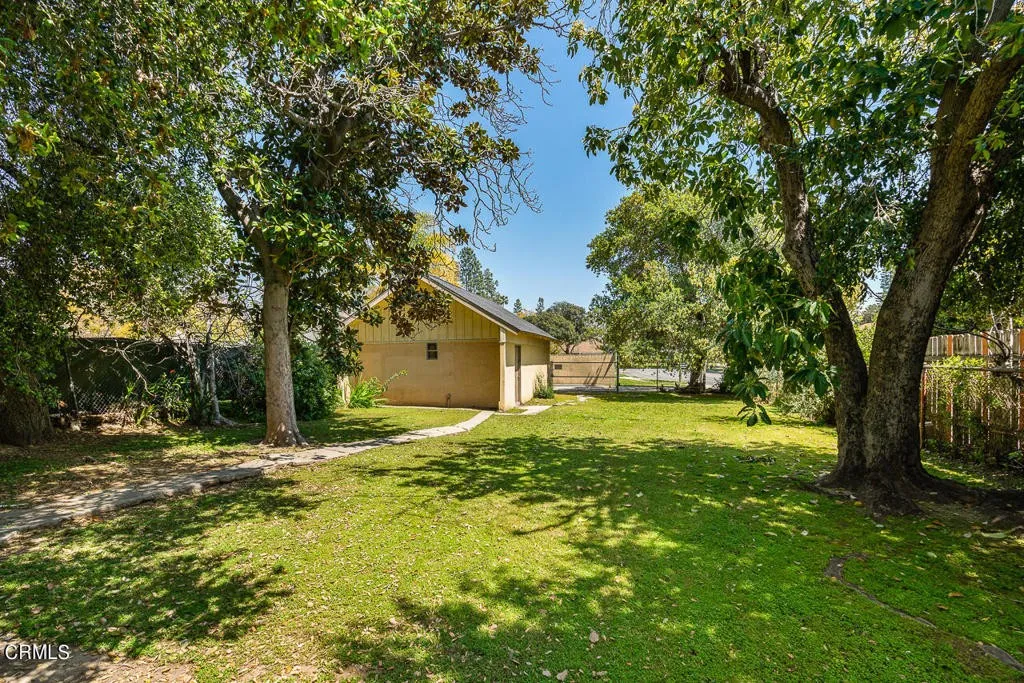 So after seeing this one, I can easily say that it is not selling for $650,000! It should definitely sell for much more despite it´s condition. To be honest, I have not explored this neighborhood much in my career, but as options are getting more and more limited for 1st time buyers, we are exploring! This home sits on a clean looking block and has very nice curb appeal for a craftsman. I also really like the floor plan with the living and dining room open to each other and the kitchen behind that. You have 1 bedroom off the living room and then 2 other bedrooms off the hallway. The backyard is big and the garage is definitely a newer build with separate access off Kirkwood street which is great if you are thinking ADU conversion. It has not been lived in for 16 years so it definitely needs everything redone so that should keep the pricing down…..I mean redone to the nines it shouldn´t sell for much over a million (given a few recent comps) and then you need $200 into it easy so I would want to stay around $750 to $775 and no more.
That´s it for this week! Enjoy this beautiful weather!