Hello Everyone!
This week we got a bit of good news on inflation and so the interest rates took a little dip and that is encouraging. However, it did not do much to help all those buyers priced out of the market when the interest rates have doubled since February. Still no matter the market there are always buyers who want to buy and sellers who want to sell. We just have a more normal market where buyers can be picky and they are being picky! The house needs to feel like a good value…whether that is super pretty or super cheap!
1836 La Paz Rd. Altadena
$1,298,000 3bd & 1.5ba 1,408 sq.ft 7,243 lot
Open Saturday & Sunday 2-4 pm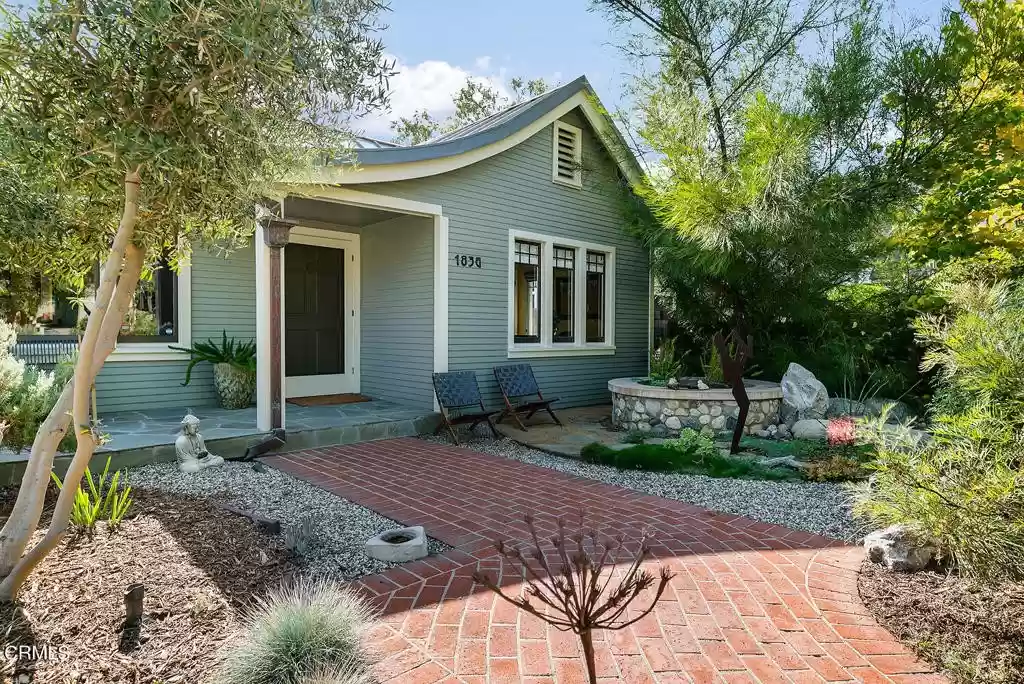 This house is sooo cool! I know it looks like a cute little bungalow on the outside, but inside you are transported to a little slice of Santa Fe! It is not over the top so that you feel like you are in an adobe hut or something, but just enough to get that Santa Fe rustic peaceful vibe! I love the charm of the kitchen and stepping out onto that deck cements my love for the home! The house is great, but the backyard is sublime! I love all the little vignettes they created with the deck and the patio in front of the garage and the barbeque and the firepit……just so well thought out! Not to mention how they converted the garage into a music studio….brilliant! Definitely worth seeing and get there early because you won´t be able to tear yourself away!
107/109 S. San Marino Ave. Pasadena
$1,050,000 5bd & 2ba 2,244 sq.ft 8,735 lot
Open Saturday & Sunday 2-4 pm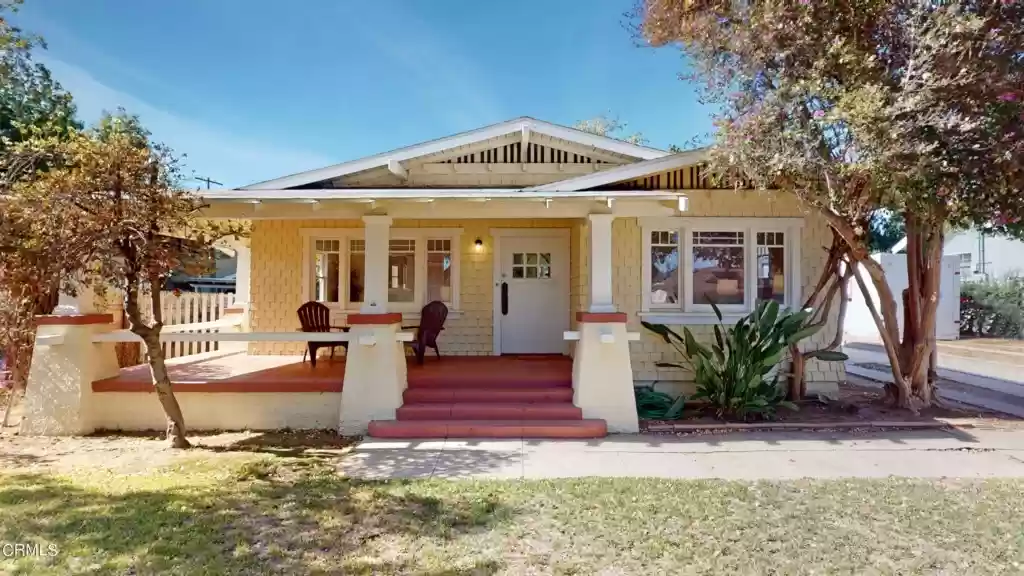 Sometimes buyers focus too much on their first cute home in that cute neighborhood and do not think outside the box a little bit. Most buyers want to buy their home first and think about investment property later! This two on a lot is a great opportunity for someone who wants to get their foot in the door! Normally to get into a cute house in a decent neighborhood you are still looking at $950 to a million so your payment with taxes etc at 20% down would be around $5800 when in March the payment would have been $4800…..that pushed a lot of buyers out of the market. But if you think a little differently and buy your investment property first???? It would look like this…….the payment for this house would be around $6300, but the back house is a very good size with 2 bedrooms, so you could easily rent it out for like $1900 a month. That is definitely a nice subsidy! And assuming the interest rates go back down you could refinance at say 4.5% and your payment would go down to $5300 a month. So you could rent out the front house for $3500 and the back house for $1900 and break even! Once you save up enough money for a down payment you could keep this as a rental property and then move on to a more residential neighborhood for your next home!
990 N. Mentor Ave. Pasadena
$975,000 2bd & 1ba 1,376 sq.ft 9,006 lot
Open Saturday & Sunday 1-4 pm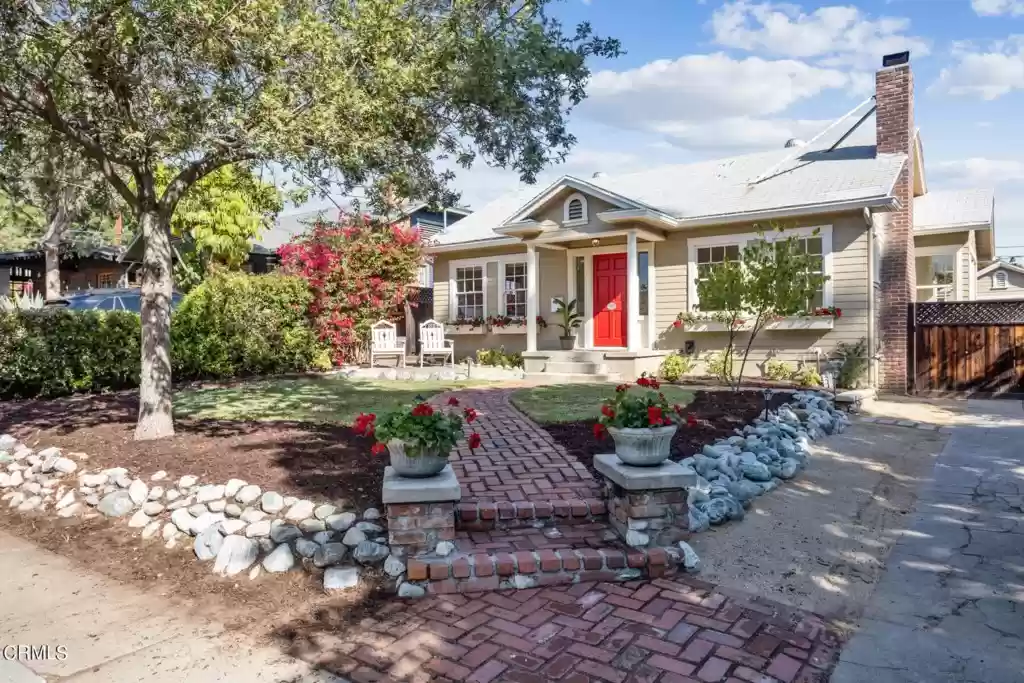 If you don´t like my idea of investment property first, then head over to this darling bungalow in Bungalow Heaven! I love the curb appeal and I don´t think I have seen such a light and bright house in a very long time! I love what the seller did to the fireplace upping the game on the surround and adding the columns….though I´m not a big fan of the tile….feels a little too contemporary …but it is still pretty. A lot of homes built at that time had porches off the dining room and many of those porches have been enclosed. But most of those porches are really small ….this porch is actually big enough to be a functional room! The kitchen is not very exciting, but simple and non offensive! It is nearly 1400 sq.ft with just 2 bedrooms so all the rooms are huge! The backyard is a really nice size and has all these cute little auxiliary buildings that can make great craft rooms and/or offices! Definitely worth seeing when you are out there!
86 E. Pine St. Altadena
$848,000 2bd & 1ba 910 sq.ft 13,730 lot
Open Saturday & Sunday 1-4 pm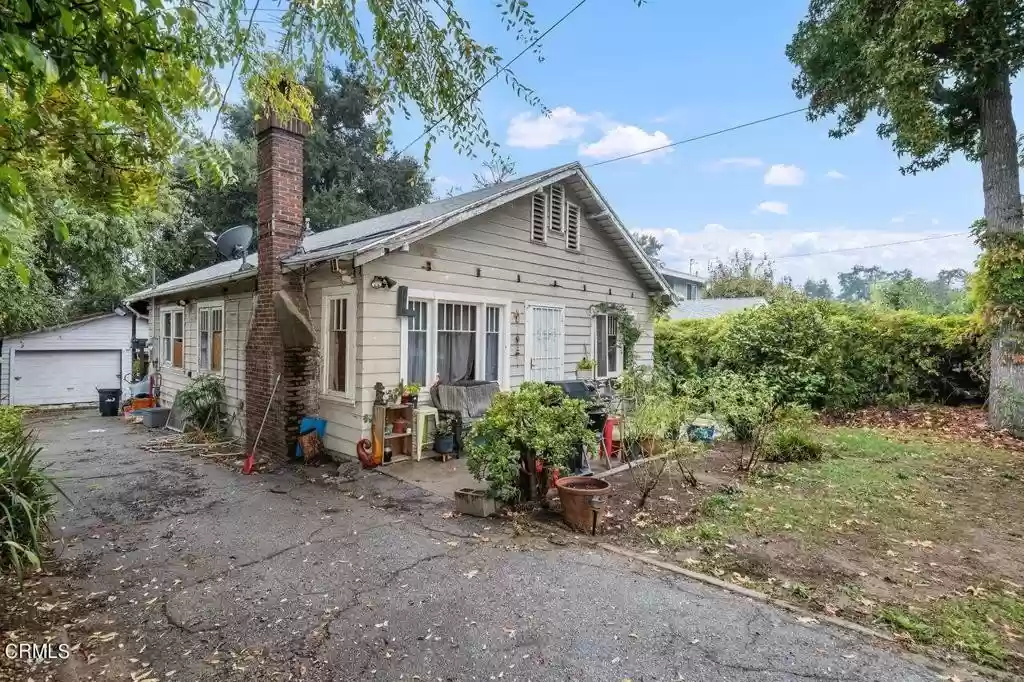 So this one is very attractively priced for such a big piece of land on a quiet street north of Altadena drive in Northwest Altadena. I have not seen it yet, but of course at this price it is a fixer! However, I do like the original siding & windows and it could be super cute fixed up. Having an extra structure does not hurt either. Given the lack of pictures it is probably more of a fixer than most first time buyers can handle, but at this price you need to see it!
256 S. Marengo Ave. Pasadena
$825,000 3bd & 2.5ba 1,439 sq.ft
Open Sunday 1-4 pm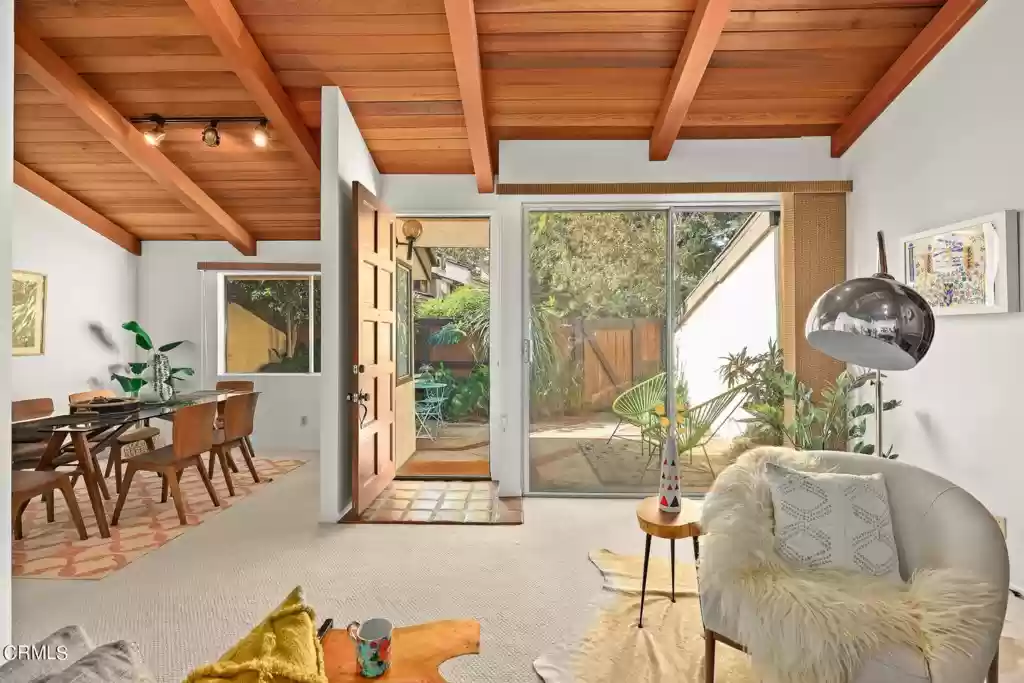 This complex is super popular because they are larger town homes that are reasonably priced in a great location…..walking distance to everything! This unit has been very well priced given other sales in the complex! I love the wood beamed ceilings…..I have not seen that in any other unit. I also love that it is an interior unit way in the back so you don´t get any of the street noise from Marengo or Del Mar. It has been well maintained but it is mostly original so everything needs to be updated. Still a very nice value that should go quickly with multiple offers!
209 W. Laurel Ave. Sierra Madre
$799,000 3bd & 1ba 1,046 sq.ft 7,486 lot
Open ?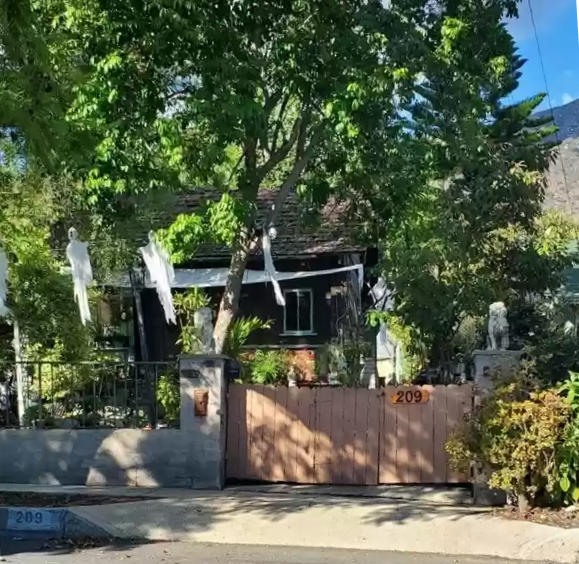 This one definitely falls into the not pretty but cheap category. I have not seen this one yet either and I don´t see an open house, but it is very well priced for any location in Sierra Madre and Laurel is a nicer than average street!
That´s it for this week! Stay safe & healthy!