Hello Everyone!
So again very few homes to see this week. I am still seeing a lot of flips on the market, but that is because they were in progress before the market went down and so they have no choice but to sell as soon as they can. A lot of them are in the transitional parts of town and still pricing them like we are still in March. So they are sitting.
So my tips for buyers in this market. Is the market going to come down in price….. I would say in the price range under $1.5 million, that we are already seeing a $150 to $200 price decrease and if the interest rates go up then it will again decrease the number of buyers that can buy and therefore put pressure on reducing price.
It seems like next year everyone is predicting a downturn in the economy so if you are all cash and the interest rates do not affect you, then sit back and wait till next year when I think pricing will take a bit more of a hit. If you have to get a loan, then you have to balance the increase in your payment with the decrease in pricing.
Yes I am seeing a decrease in pricing, but not enough to make your payment equal to what it is at the higher price and lower interest rate. So it is a bit of a delicate balance for you. If you can afford the elevated payment, then I would take advantage and lock in a lower price and hopefully when the interest rates come down closer to 4% again in a few years…then refinance!
So if you want to lock in a lower price…or just looking at homes, here are a few houses to check out!!
706 Sturtevant Dr. Sierra Madre
$2,549,000 5bd & 5ba 4,569 sq.ft 36,702 lot
Open Saturday 1-4 pm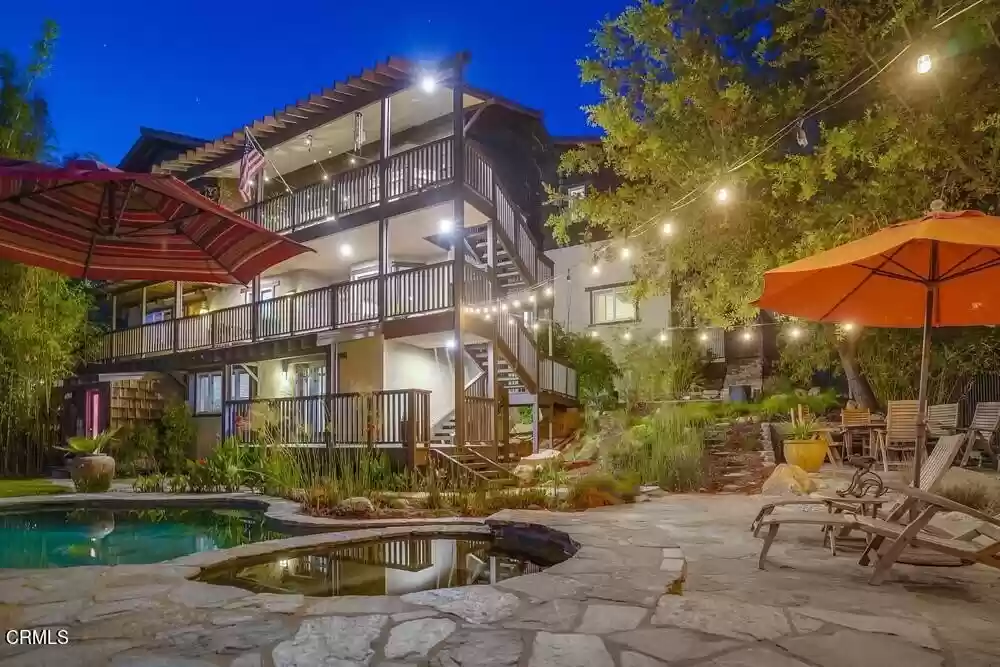 For me the canyon in Sierra Madre is just too windy and inconsistent, but I would live there for this house!! This is an amazing house! It was built in a craftsman style in the 90´s and every detail was so well planned! It is hard enough to design an architectural home on a flat lot….let alone on a hillside lot with different levels. I was truly impressed! I love all the wood details reminiscent of the Gamble house! I mean even the closet doors have beautiful detailing!! You have a master at the upper level and then there are two more bedrooms downstairs and then…..between those two levels they created this wonderful industrial feeling space that is a work out room….office and storage space! Finally there is a full guest house at the bottom level where you have that pool. Now you would think you could use that bathroom when you are using the pool but no! They have a separate bath and a little bar/kitchen room for the pool area! The pictures just do not do it justice! But wait….if you buy today…..they will throw in everything….I mean all the furniture….decorations and even the dishes!!
1161 E Calaveras St. Altadena
$2,198,000 4bd & 3ba 2,887 sq.ft 22,515 lot
Open Saturday & Sunday 2-4 pm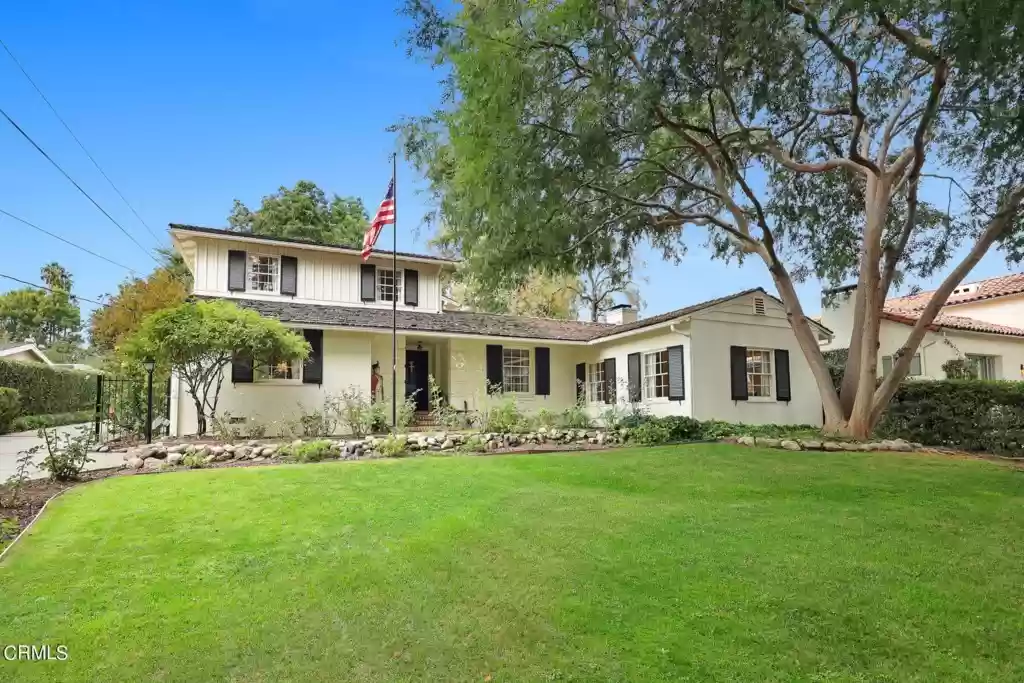 A lot of the new construction these past few years has been Farmhouse style and this original Farmhouse style home is the perfect example of why that trend has taken off! This home has such a warm and welcoming feel to it! The formal entry is lovely with a winding staircase and the living room just oozes with charm from the wide plank wood flooring to the ship lap on the walls and ceiling and even the dutch door opening out to the yard! The kitchen is on the small side, but I love that huge pantry room right off of it. The master bedroom is spacious with a beautifully remodeled bathroom and a balcony overlooking the spacious grounds. My only complaint is that there are only 2 bedrooms upstairs and then the 3rd bedroom down. In a perfect world all 3 bedrooms would be upstairs.
1001 S Oakland Ave. Pasadena
$1,799,000 2bd & 2ba 1,659 sq.ft 10,826 lot
Open Saturday & Sunday 2-4 pm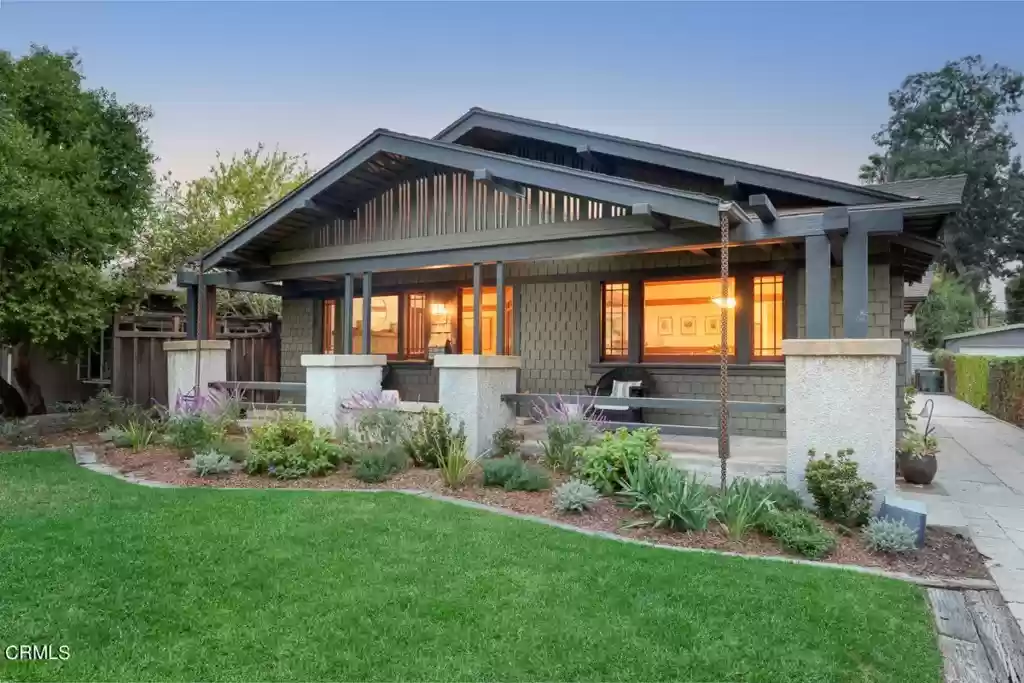 How about a lovely craftsman in Madison Heights! Beautiful woodwork throughout….nice floor plan and a large lot in the heart of the neighborhood! The kitchen and baths are nice and clean, but could use a nicer remodel at some point. I am not sure about the pricing because they are still asking for over $1000/sq.ft in a market that has definitely taken a turn. But then again very few homes become available in Madison Heights so they might just get it!
2637 Glenrose Ave. Altadena
$1,299,000 3bd & 2ba 1,496 sq.ft 8,054 lot
Open Saturday & Sunday 1-4 pm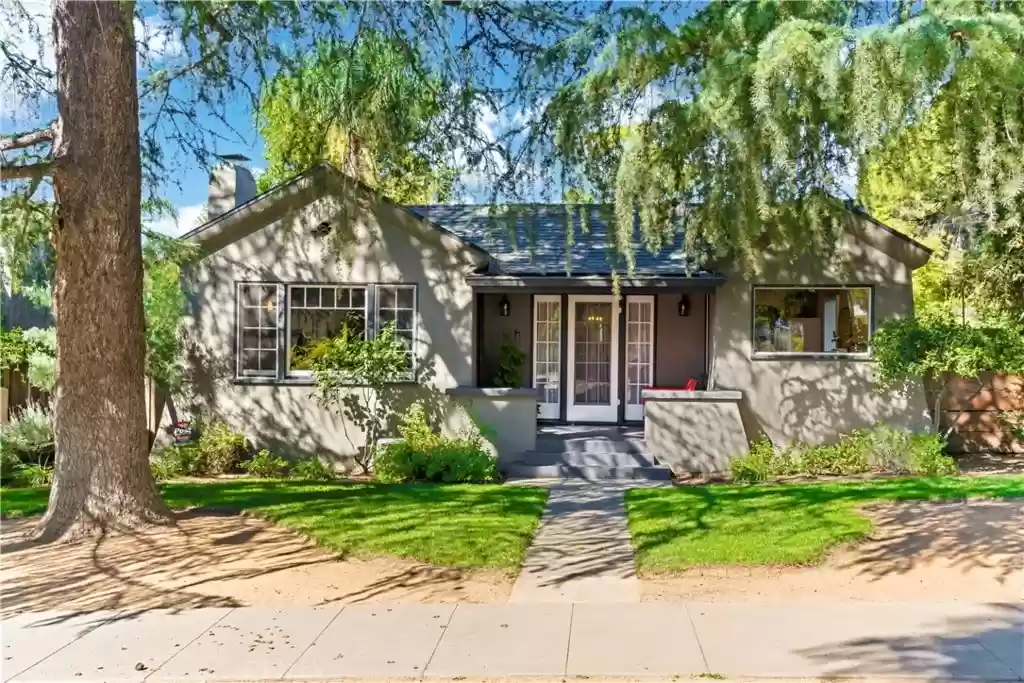 Other than the price…..I really like this house. It has wonderful curb appeal and they did such a creative job with the kitchen remodel….it is fun and different with a period feel. The bathrooms are less dramatic, but nicely redone as well. The backyard is like a little piece of heaven….sooo relaxing! I just think they are being too aggressive on the pricing.
2695 N Windsor Ave. Altadena
$994,888 3bd & 2ba 1,477 sq.ft 5,969 lot
Open Saturday & Sunday 2-4 pm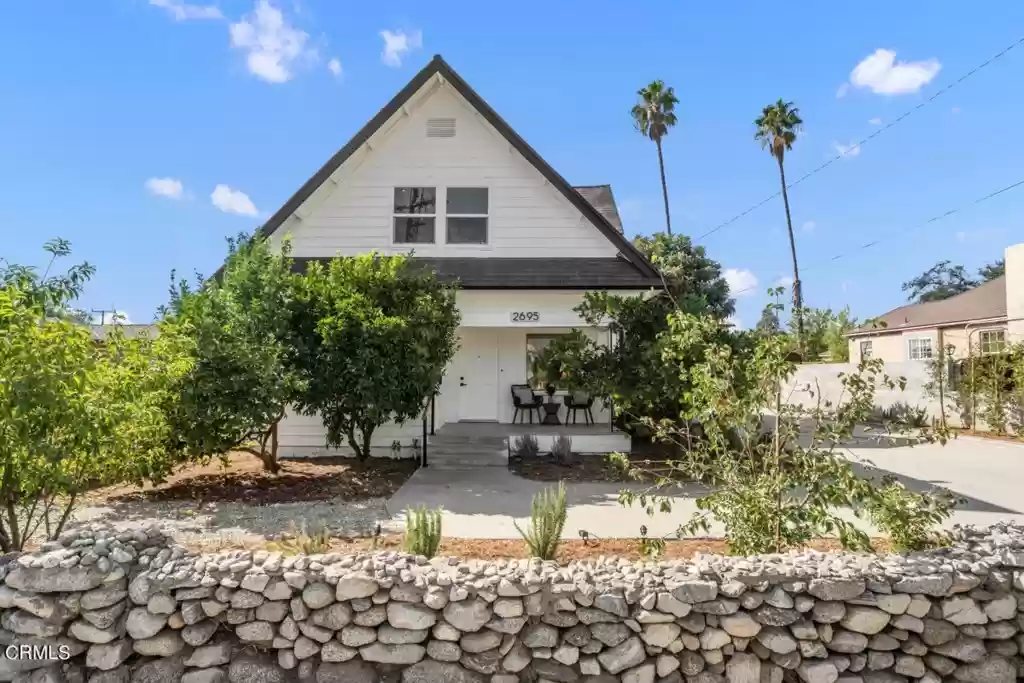 I remember this house…..it was a mess and they did a very cute job with the remodel! It has a nice open flow in the living spaces and I like the wood paneled French Doors that open out to the smaller but decent sized backyard. The kitchen is off to the side of the dining room and then there is a full bath off the laundry space downstairs. The front room makes a nice office and has the staircase that leads to 3 good size bedrooms upstairs and a spacious bathroom that has been tastefully redone. It´s main drawback is that it is on Windsor which is one of the busiest streets in Altadena….still I think they priced it very well to account for that issue!
1980 Layton St. Pasadena
$925,000 3bd & 2ba 1,150 sq.ft 6,723 lot
Open Saturday 1-4 pm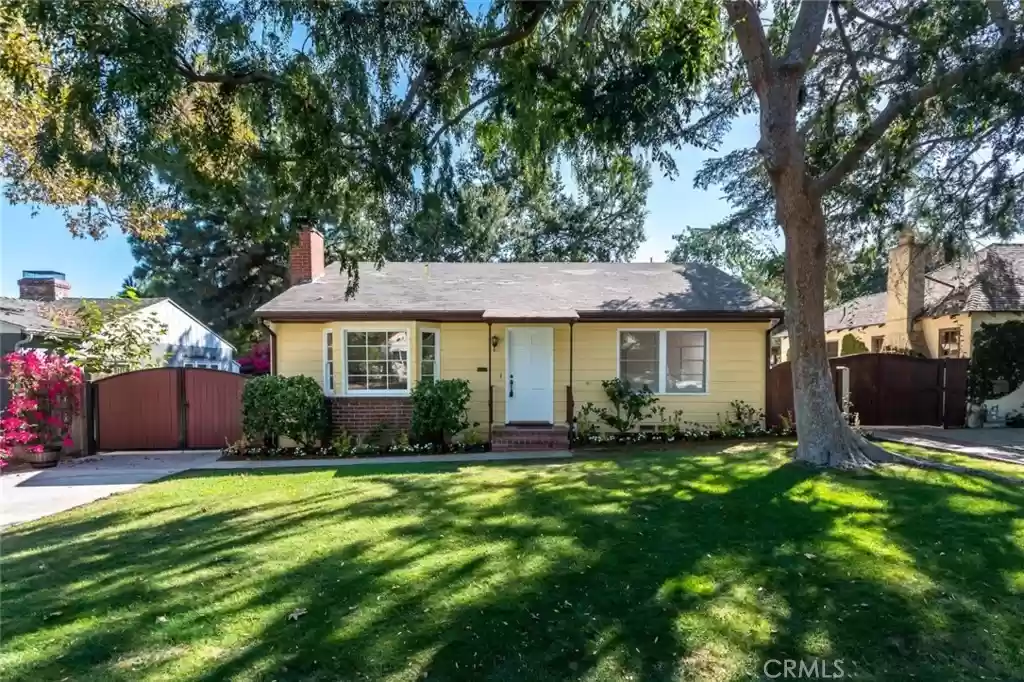 This little traditional is really adorable! I love the wood siding…the bay window and the design of all the original windows. It has a nice open flow with the dining room originally opening to the outside. At some point they enclosed the porch but it is a great space! It has floor to ceiling windows and it is a wonderful room to spend a lazy afternoon reading a book and soaking in the sun! The bathroom is fairly original, but clean and a huge space! The kitchen flooring is dramatic and I like how they painted the cabinets to make it work rather than changing the flooring! It is a cute house on a cute block for an attractive price!
2627 McNally Ave. Altadena
$890,000 3bd & 2ba 1,379 sq.ft 7,542 lot
Open Sunday 10-12 pm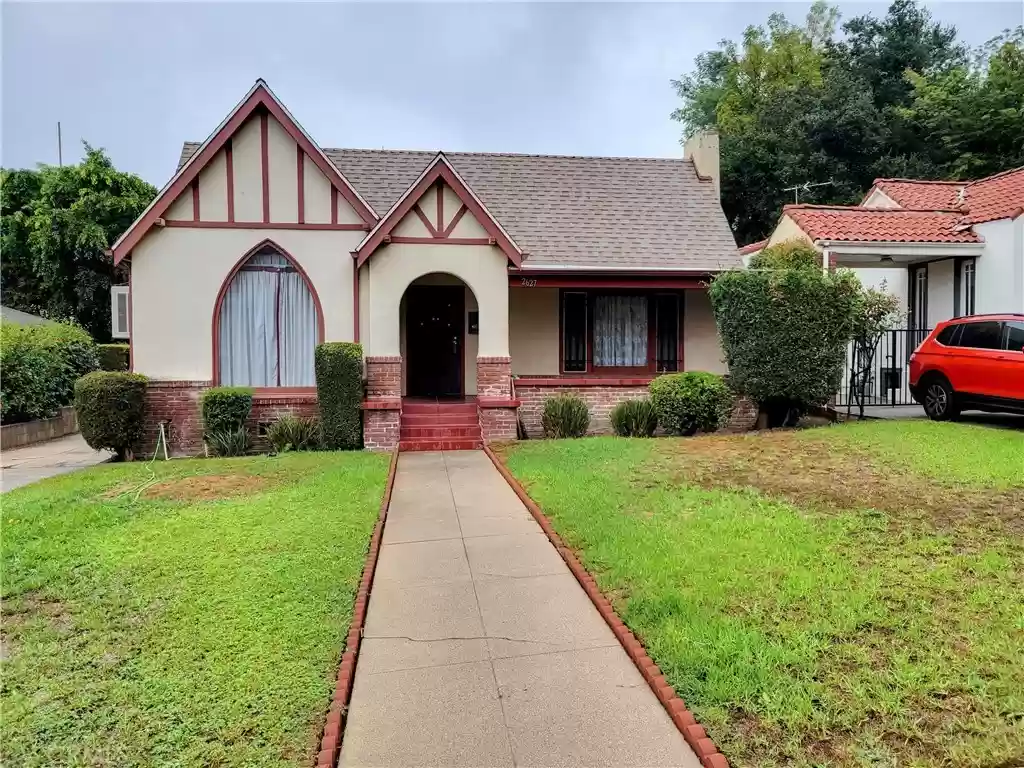 This block is so cute and I think this house has some very nice potential. I just wish I could pick it up and put it across the street because it backs up to the alley that shares all the commercial stuff on Fair Oaks. The living room and dining room have tall coved ceilings and I love the picture window in the dining room. I also like that they opened the kitchen to the dining room……I would lower the counter top so it looks less like a bar and give it a more open feel….and maybe even arch the opening to match the door arches. It is a good layout except for the enclosed porch in the back…… I would tear that down. Not sure what the price would have to be for me to be ok with backing up to the alley, but more like $825,000 I think.
1490 E Howard St. Pasadena
$820,000 3bd & 1ba 1,038 sq.ft 5,993 lot
Open Saturday & Sunday 2-4 pm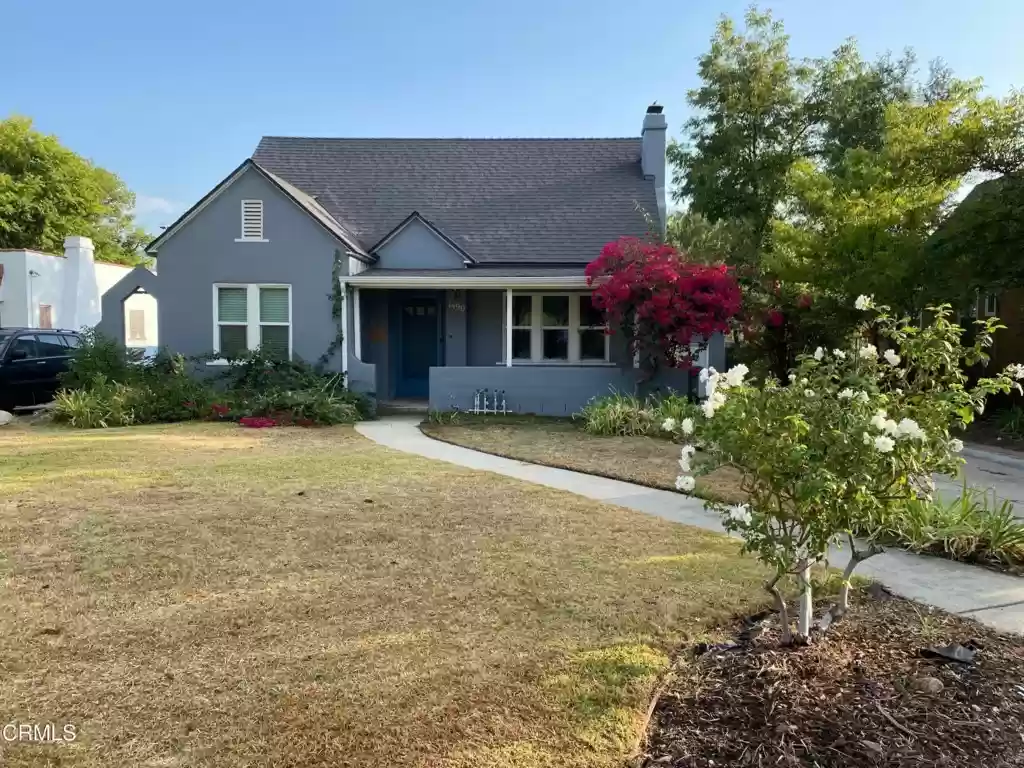 So if you are looking to stay under $900,000, the university is selling off most of the 150 houses they own in this neighborhood. They all need different levels of work, but they are all fixers on some level. I still have mixed feelings about this neighborhood. Because so many of the homes were owned by the university and so many homes in general in this area are duplexes…..it has always had a more run down feel then the rest of Northeast Pasadena. I know that the houses the university is selling will look better with new ownership, but still there is a disproportionate share of duplexes and most of these houses that are selling are facing some part of the school. Still this little English is better than a lot of the other ones I have seen!