Hello Everyone!
So the Feds hiked the rate again but strangely enough the mortgage rates seem to be pretty stable. Wells Fargo and Citibank are still offering 4.5% on Jumbo loans and of course in our area most of our homes are in the Jumbo category…so good news there!
Most homes are still selling, but then again those sellers have been pricing them more attractively as well!
618 W Highland Ave. Sierra Madre
$2,388,000 6bd & 3.5ba 3,280 sq.ft 11,377 lot size
Open Saturday & Sunday 1-4 pm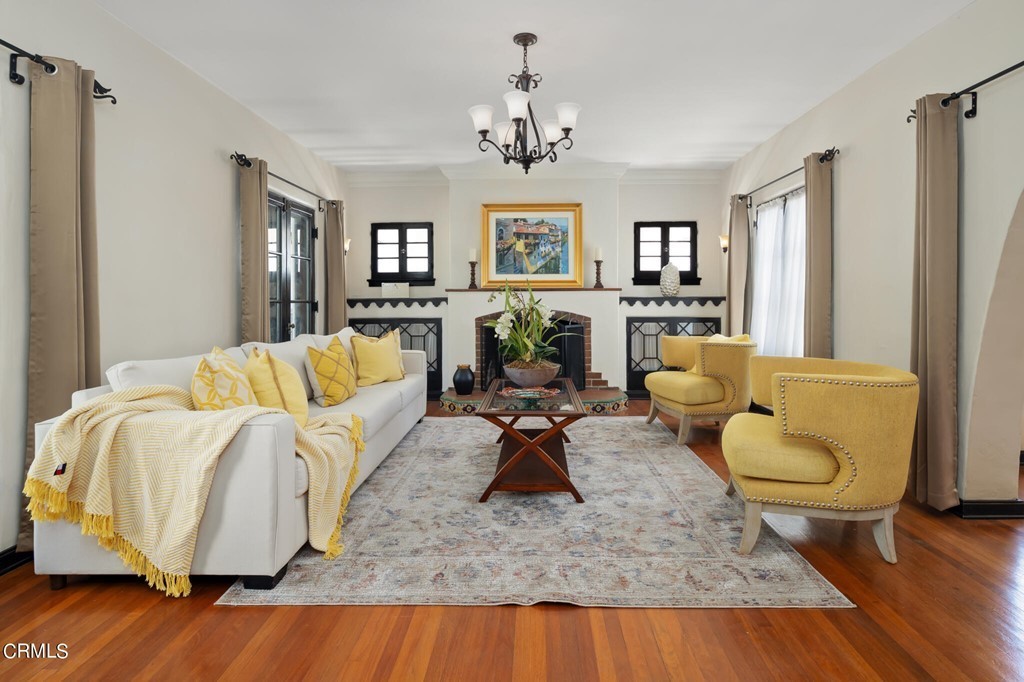 This home is quite an unusual opportunity! The current owner has been renting this duplex for many years and rented out the main house for over $4000 per month and the smaller unit for around $2500 per month! You could easily open up the duplex to create one large home or it would be just perfect for a multi-generational family! I love how the owner restored the main home being so careful not to mess with any of the original character. The door and cabinet hardware and most of the tile work is original and beautiful!! She also updated all the systems ….electrical …plumbing ….HVAC! It's not the sexiest part of the house, but they are very expensive upgrades! The 2nd unit doesn't have the architectural detailing of the main house….still a good space. The backyard is boring….but it has possibilities!
30 W Laurel Ave. Sierra Madre
$1,699,000 3bd & 1.5ba 2,071 sq.ft 6,594 lot size
Open Saturday & Sunday 11-2 pm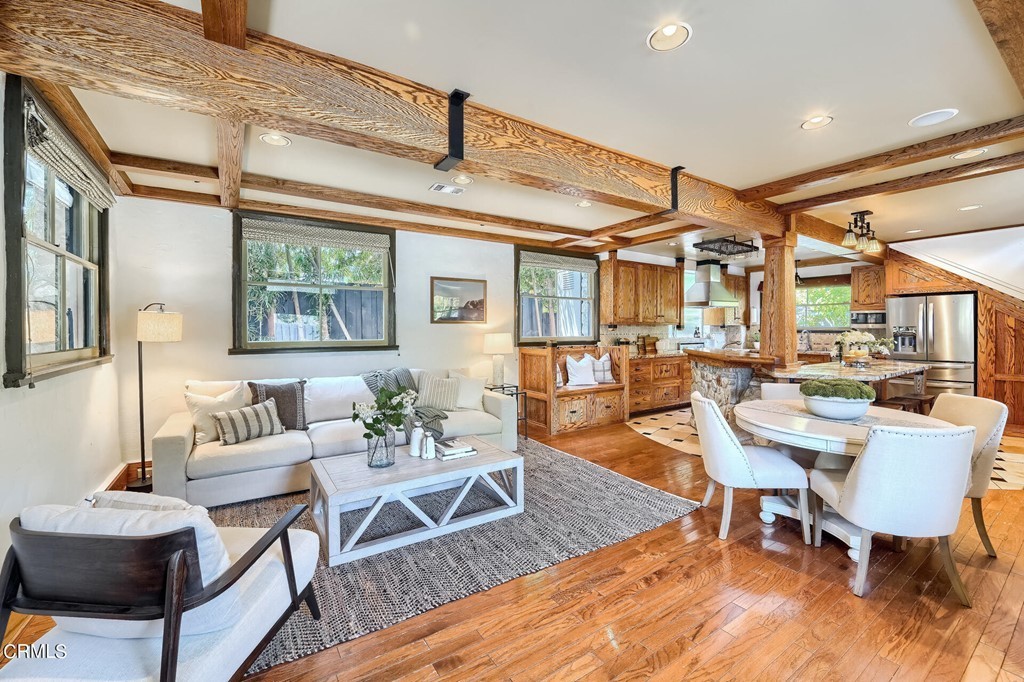 Since I was in Sierra Madre, I had to check out this house! It used to be a Cigar Factory…..how cool is that!? I love the living space with that massive beam work and the river rock detailing in the center island of the kitchen! Upstairs you walk down a long hallway that connects the house to the upper level of the garage….which is your master suite! I love the vaulted ceilings, stone fireplace and balcony overlooking the backyard. There are two other spacious bedrooms upstairs but only a 1/2 bath…..so it's not the most practical house….but who cares about being practical…..it's a cool house!! Even though there's not a lot of open yard space…the pool area with built-in kitchen is a wonderful space for entertaining!
2790 N Santa Rosa Ave. Altadena
$1,695,000 4bd & 3ba 1,966 sq.ft 7,006 lot size
Open Sunday 2-4 pm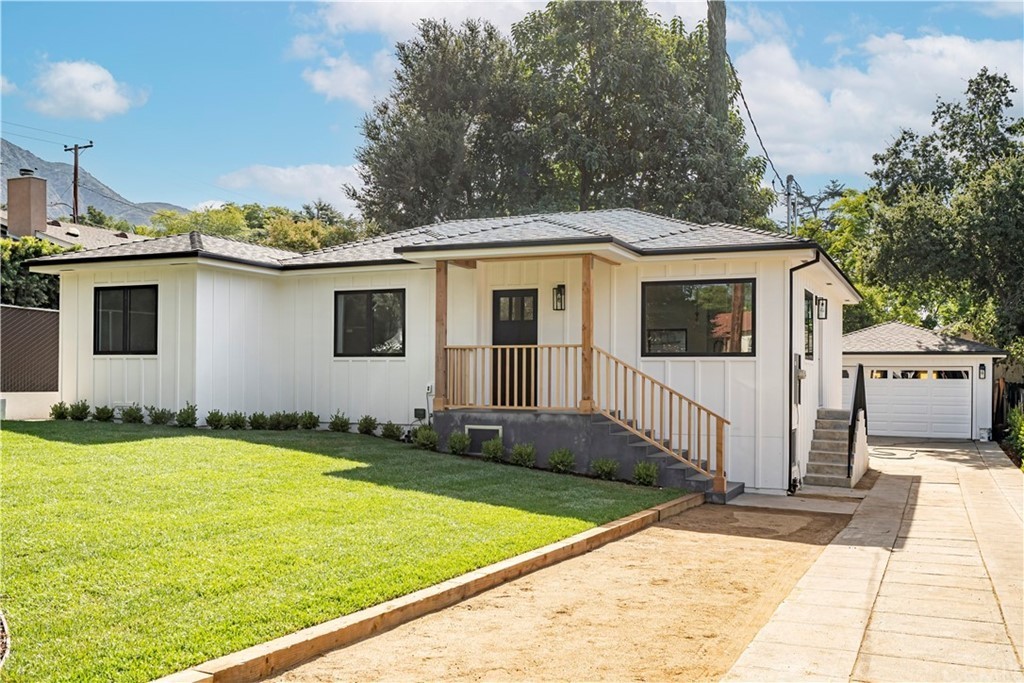 This home is a flip, but I do like what they've done for the most part! They took a tiny 900 sq.ft stucco box and expanded it quite well! Adding the batten & board siding did give a little oomph to the curb appeal! I really appreciate that they used a nice engineered floor instead of just going with a cheap laminate…and I like their choice of finishes overall! As you enter, there is a big open space that flows into the kitchen and family room and then there's a front room as well….so that front room can be used as a 4th bedroom or keep it open to the living spaces! I like that there are options as to how you want to use the space!
1961 Skyview Dr. Altadena
$1,499,000 3bd & 1.75ba 1,672 sq.ft 6,417 lot size
Open Saturday & Sunday 2-4 pm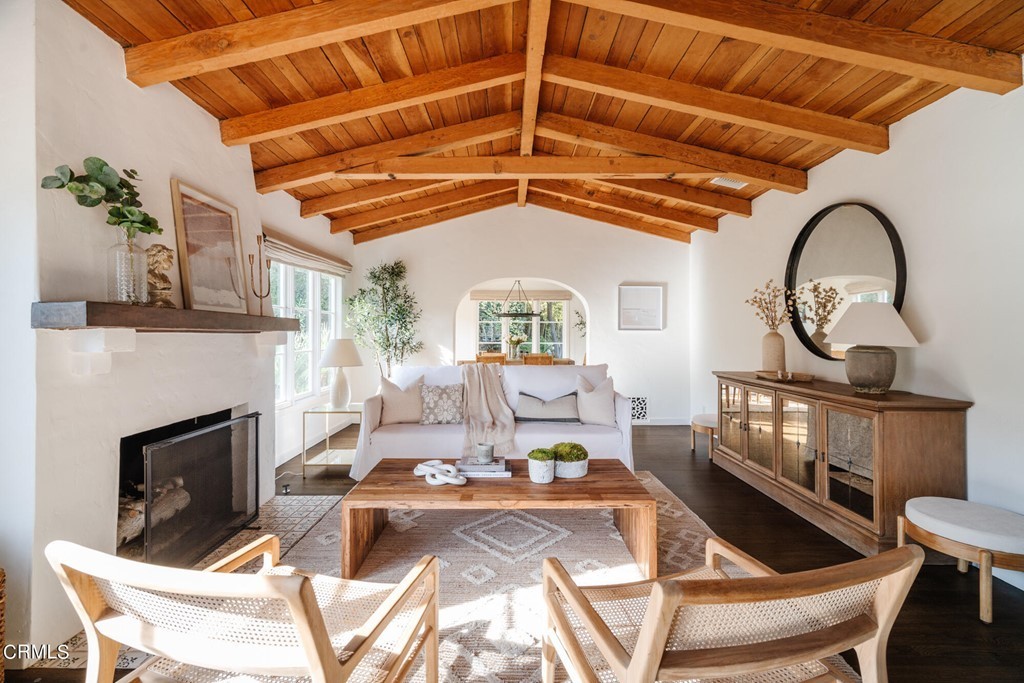 This romantic Spanish sits in the estate area of Altadena! Who doesn't loved a pitched beamed ceiling, rich hardwood flooring and light streaming in through all those period windows?! The dining room is formal yet large windows look out onto the backyard and there's a generous opening into the kitchen which gives it an open feel. And that kitchen is a beautiful space….I love that backsplash tile and how they designed that built-in sitting and cabinetry on either side of the fridge!! The backyard is not huge and is mostly patio space, but it's lush and private! Definitely a must see this weekend!
447 E Greystone Ave. Monrovia
$1,498,000 4bd & 1.75ba 2,185 sq.ft 7,466 lot size
Open Saturday & Sunday 1-4 pm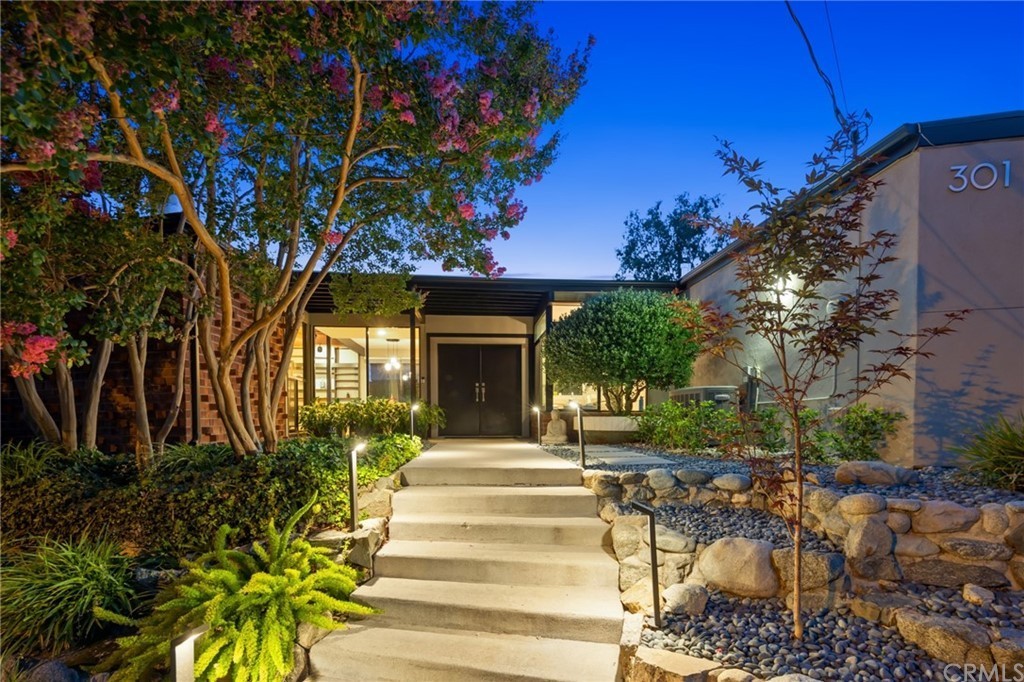 Usually I don't have time to get to Monrovia on Thursdays, but when I saw the pictures of this house…….I made time! That brick wall and wood paneled ceiling and built-in seating under the window….come on!! I love the shot where the beam work all lines up through the living spaces….just great! There are 4 comfortable bedrooms and both bathrooms have been stylishly remodeled. These owners wanted to re-do the kitchen at some point….I think it's fine…but I can also see if you want to do the cabinetry in wood to warm up the space more in line with the rest of the living area. The backyard isn't large and not very inspiring, but they did a great job landscaping the front! Someone please buy this gem and then call me to house sit……anytime!!
2211 E Woodlyn Rd. Pasadena
$1,425,000 3bd & 2ba 2,017 sq.ft 8,687 lot size
Open Sunday 2-5 pm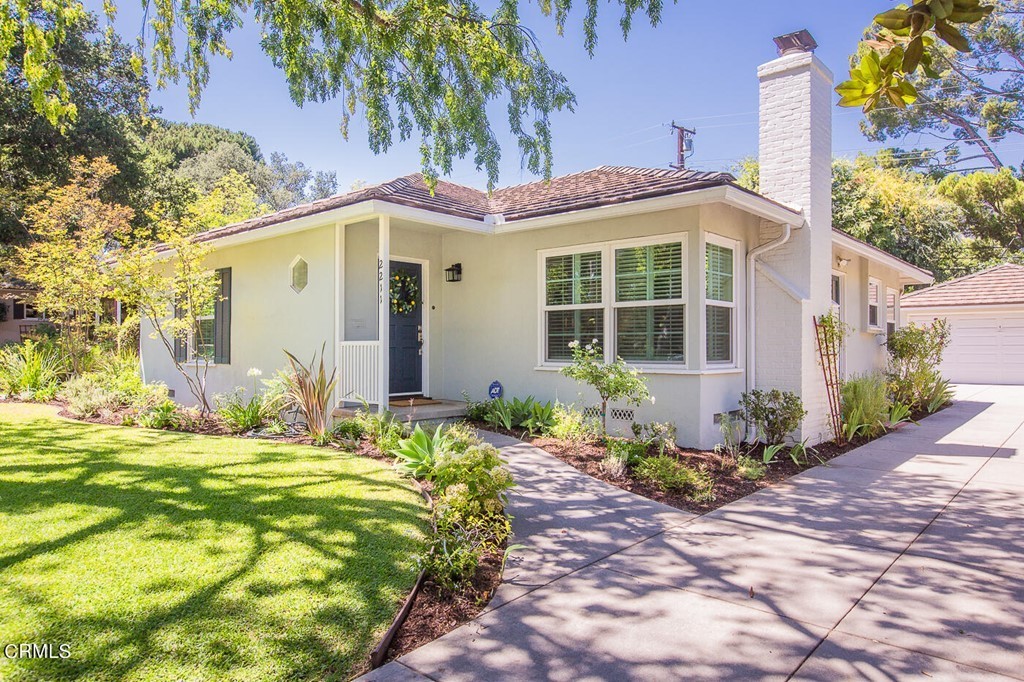 There are quite a few nice choices in the under $1.5 range right now and this is one of them! This home was on the market just a few years back and it was very popular then and I'm sure it will be popular now. It's a traditional home, but whoever did the master suite addition did a great job with the layout. I like how the dining room is centralized and flows out to the back yard. The kitchen is a spacious and tastefully remodeled room for sure! The master suite has a wonderful vaulted ceiling and a huge bathroom that is also very well remodeled! It's main drawback is that there's not a lot of backyard space….still well worth visiting!
1500 N Mar Vista Ave. Altadena
$1,395,000 3bd & 2ba 1,701 sq.ft 5,517 lot size
Open Saturday & Sunday 1-4 pm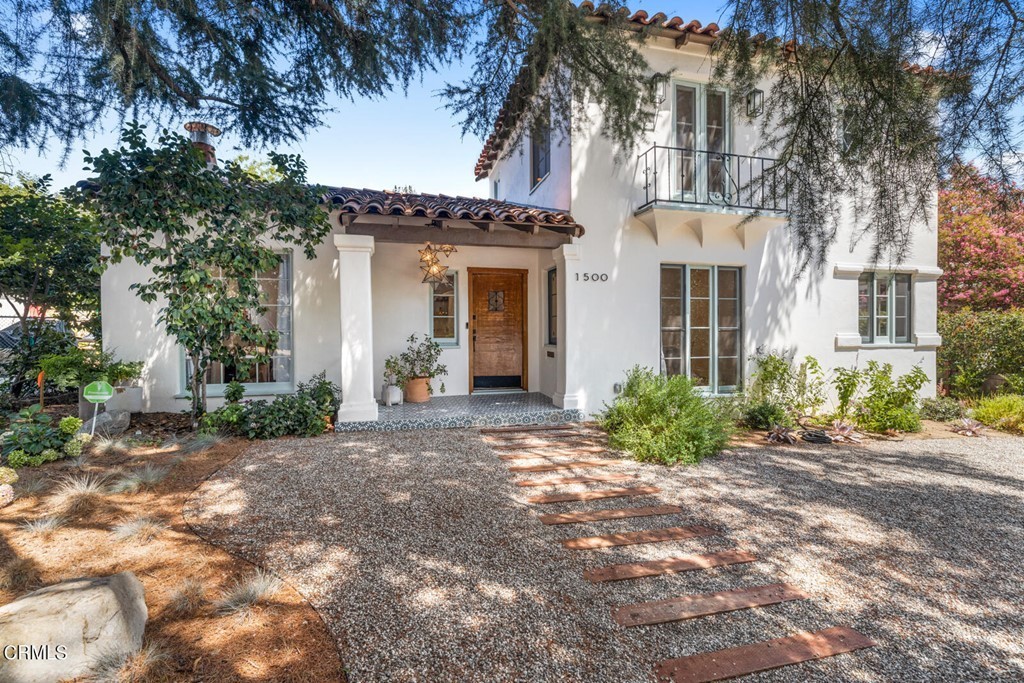 This beautiful Spanish in the heart of the Historic Highlands stole my heart today! There is just nothing better than when a house with great bones is bought by someone with amazing taste! I love all the plaster detailing on the outside and the beam work in the living room! Everything has been redone just so well……simple…..elegant….beautiful!! You have 2 bedrooms and 1 bath downstairs and then this amazing master suite upstairs…..that bathroom and walk-in closet …wow! The lot is not huge but because the home is a 2 story the backyard space is a nice usable size! Even the garage is beautiful…..definitely put this one at the top of your list this weekend!
3645 Thorndale Rd. Pasadena
$1,189,000 3bd & 1.5ba 1,446 sq.ft 7,800 lot size
Open Saturday 1-4 pm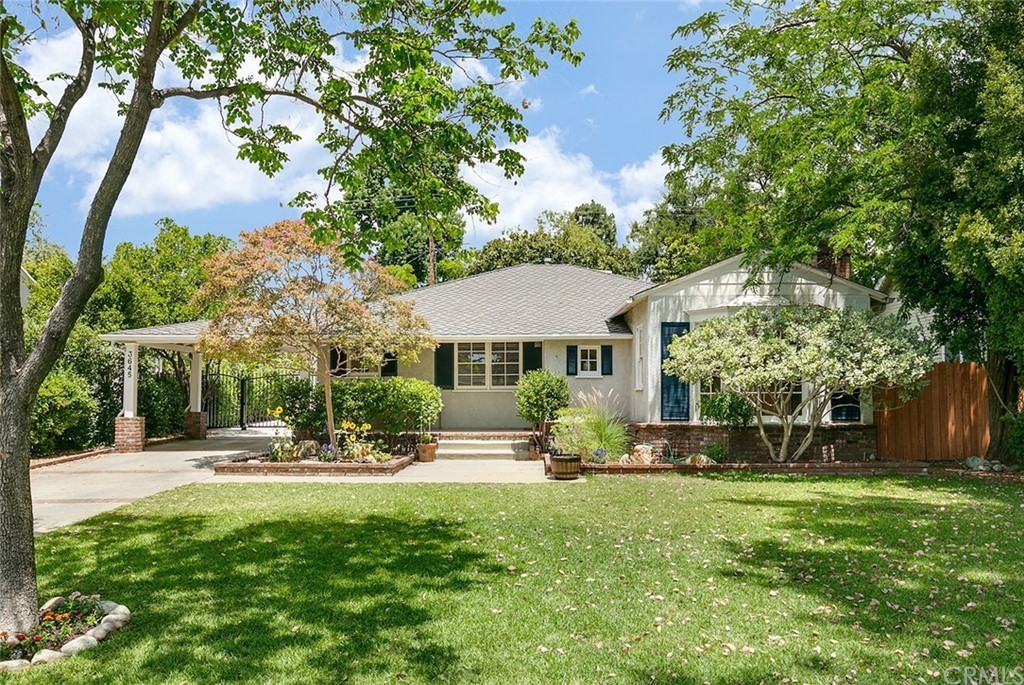 This home is quite attractively priced for Chapman Woods. It's not going to win any design awards, but it's a solid home with a good floor plan and some decent potential in a great neighborhood!
That's it for this week! Stay safe & healthy!!