Hello Everyone,
So not much has changed these last couple weeks…..the exceptional homes are getting multiple offers and selling a nice amount over asking but still it doesn't feel like they are selling for more then they would have at the peak in April. The good not as exciting homes are getting fewer offers and they feel like they're selling for less than they would have in April….more like what they would of gotten at the end of the year in 2021. Then there are the sucky houses and those are sitting!
Supposedly the Feds are going to increase the rates again….so we'll see how that changes things….but on the other hand….a few banks have programs where they offer 4.5% on Jumbo loans. I wonder if they think the rates will get back down soon enough and so they want to grab the Jumbo loan business now??
Anyway….here are my favorite homes for this week!
1051 E Altadena Dr. Altadena
$2,495,000 6bd & 2.75ba 5,372 sq.ft 23,198 lot size
Open Saturday & Sunday 2-4 pm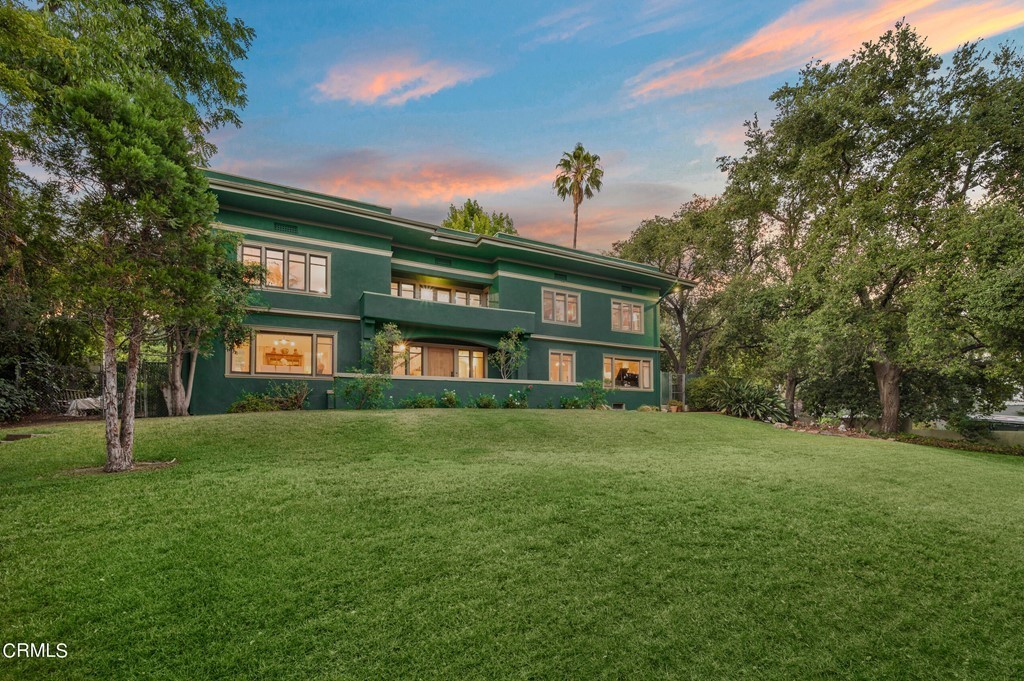 This stately home is a beautiful example of Prairie style architecture….simple yet elegant. The grand foyer leads to the expansive living room where sunlight streams through delicately framed windows and an exquisite Batchelder fireplace commands your attention. I love how the room flows to the backyard spaces! Upstairs the landing is large and has a wonderful set of French doors that open out to a balcony where you can while away the hours as you take in the sumptuous views! The master suite is a wonderful room complete with a fireplace and another attached room that makes a perfect office…..but don't worry there are plenty of other wonderful bedrooms for the rest of your family to choose from! Finally there is a 400 sq.ft artist studio upstairs surrounded by windows….the perfect spot for your creative energy to thrive!! We don't have too many grand homes like this in our area….so don't miss this opportunity!
705 S Hudson Ave. Pasadena
$2,379,000 4bd & 3.25ba 2,693 sq.ft 13,800 lot size
Open Saturday & Sunday 1-4 pm.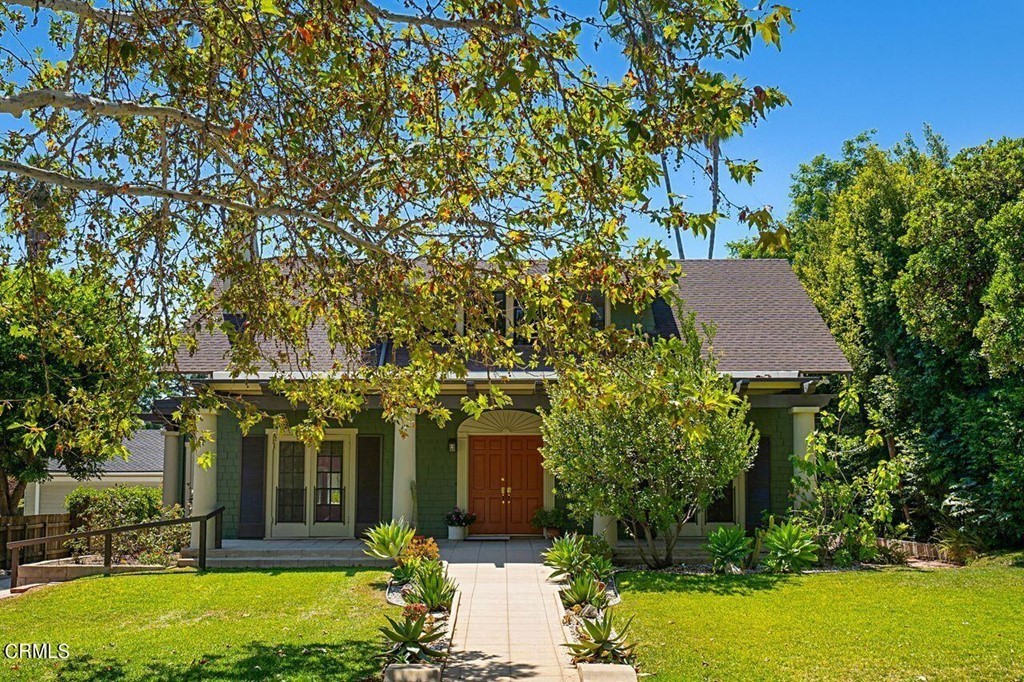 This Colonial Style Bungalow sits in the ever popular neighborhood of Madison Heights, so I'm sure it will be a busy open house! The living and dining rooms stretch across the front of the home and are beautiful spaces that just need to be freshened up….but the back part of the lower level definitely needs some re-arranging to create that kitchen/family room space that flows to the backyard area..that families want these days. Upstairs I like the large landing and you'll have to re-arrange things a bit as well to create the master suite a house like this deserves. If you want Madison Heights and the opportunity to recreate a beautiful character home…..here's your chance!
1612 Rose Villa St. Pasadena
$2,200,000 3bd & 3ba 2,254 sq.ft 7,502 lot size
Not Open….but of course I can get you in!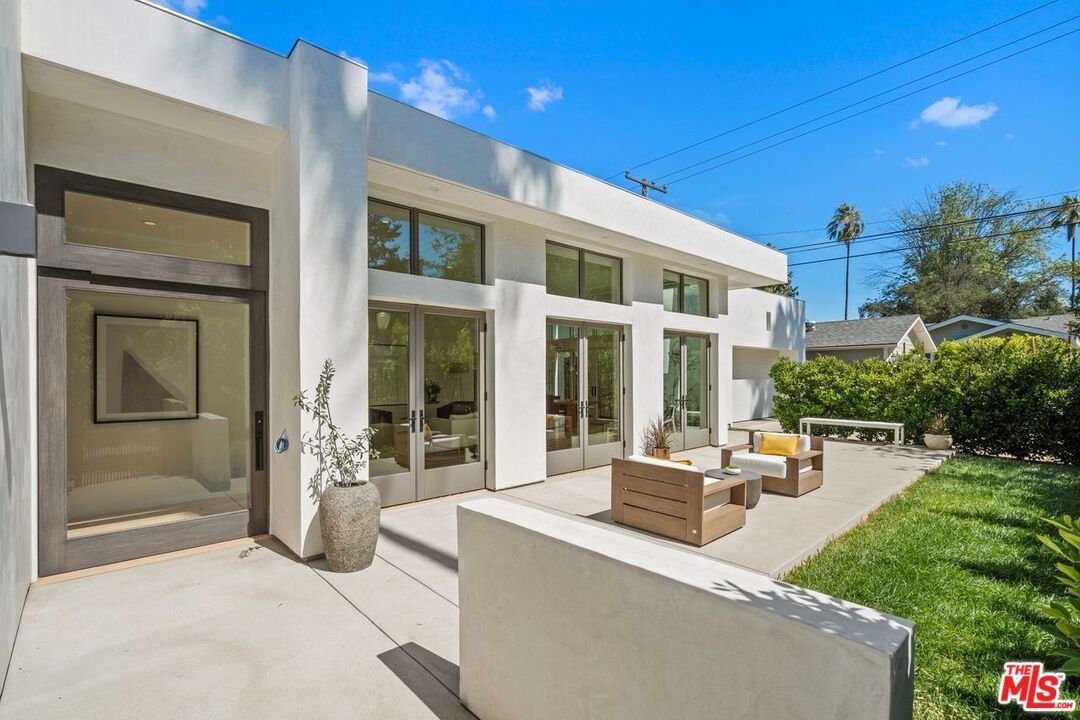 This home is the perfect alternative to those high end condos around town! It is a good amount of space, single level and a small yard! It started as a humble little boxy Spanish that was expanded and recreated into this striking contemporary! It was completely gutted so it's the closest thing to newer construction you can get around here. I love the great room of course with the high ceilings, clerestory windows and all that glass! I also love the front courtyard and how all the rooms on that courtyard also have lots of glass! It is a great executive home!
815 Montrose Ave. South Pasadena
$2,038,000 4bd & 1.75ba 1,920 sq.ft 8,524 lot size
Sorry….not open either 🙁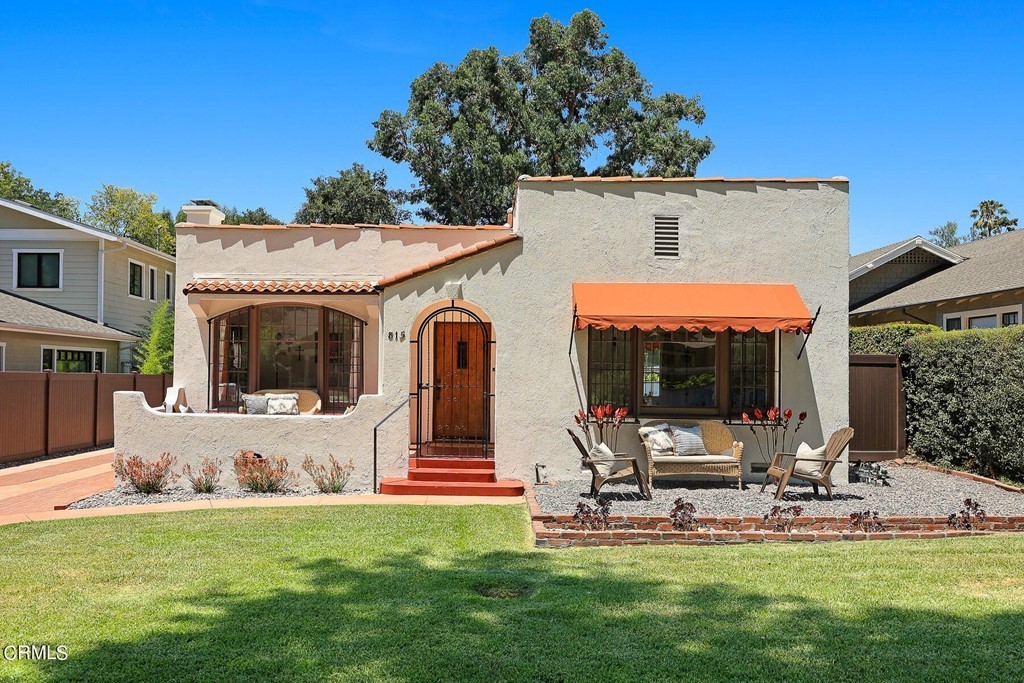 I saw 5 houses today in South Pasadena, but this was the only one I liked. It is such a lovely Spanish! Who doesn't love that massive picture window in the living room and the Batchelder fireplace with the built-ins! Obviously they added on the family room and master bedroom and unfortunately the kitchen/family room space feels too long and narrow to me….but still they did such a tasteful job with the upgrades I can live with that imperfection!
24 Oak Knoll Gardens Dr. Pasadena
$1,690,000 3bd & 2ba 1,698 sq.ft 4,345 lot size
Open Saturday & Sunday 1-4 pm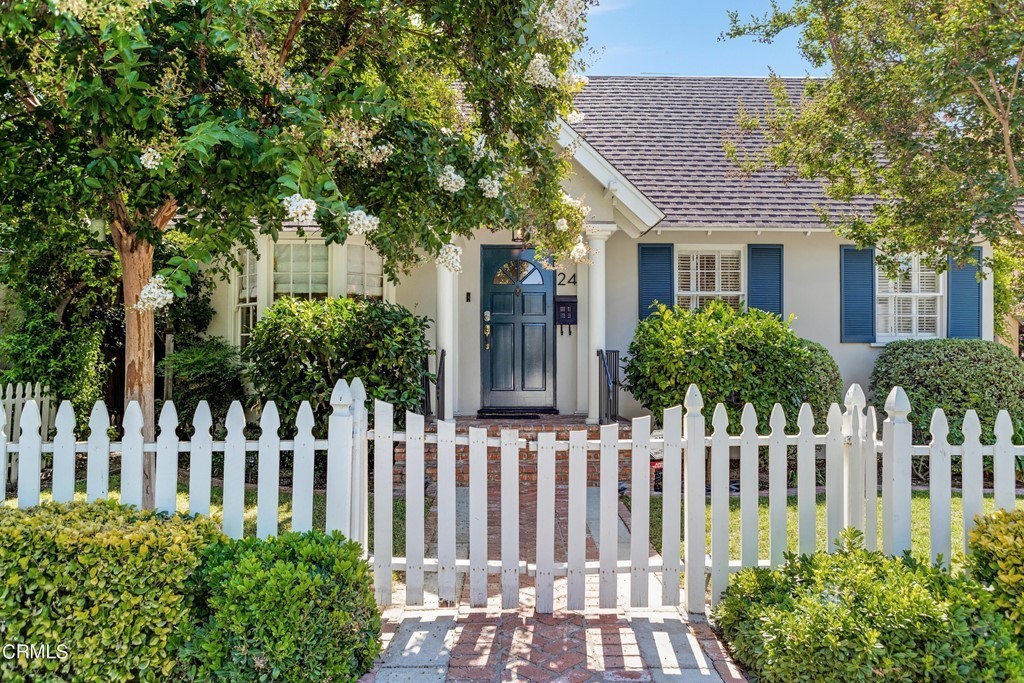 Oak Knoll Gardens is a cute collection of English cottages in Madison Heights and they are usually one of the cheapest ways to get into Madison Heights …so they are popular! Most of them are around 1000 sq.ft….so this one is definitely larger! The living spaces are cozy….but it's nice that there is a formal living room and a family room space that opens out to the sizable patio. They did a lovely job with all the finishes….keeping with the style of the home. Downstairs is a spacious master suite and then there are 2 more bedrooms and another stylishly remodeled bathroom upstairs. Not to be missed if you're out and about this weekend!
556 E Loma Alta Dr. Altadena
$1,399,000 4bd & 2.25ba 2,208 sq.ft 10,873 lot size
Sorry again ….no open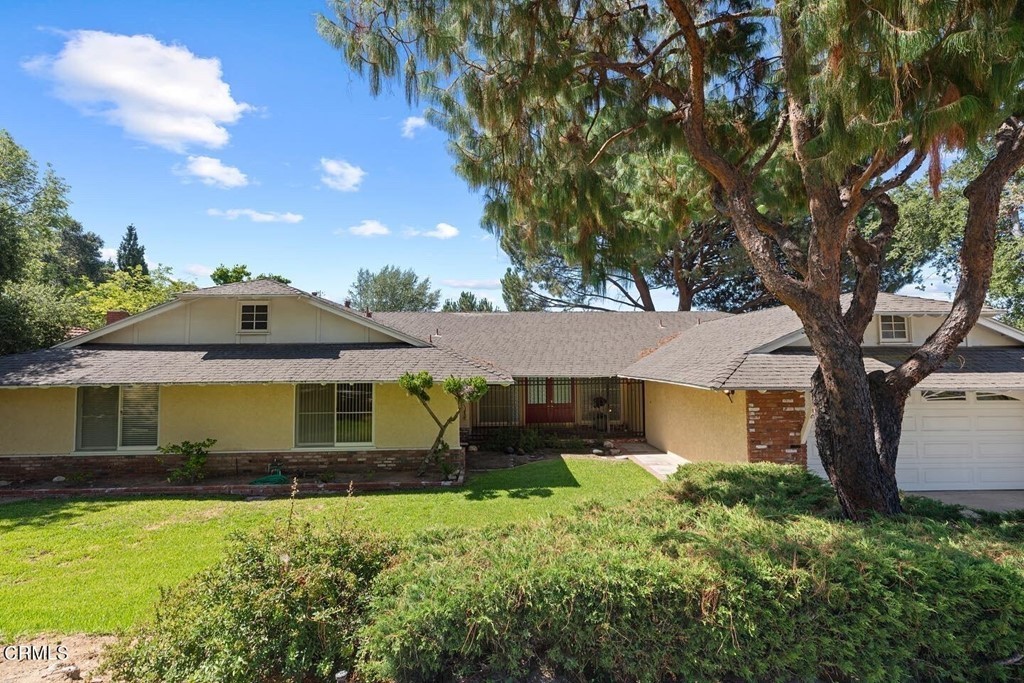 This is a lot of house for the money and it has a great view to boot! I couldn't tell by the pictures where you had to go to see that view……but when I went yesterday you could definitely see the view can see it from many places in the home and of course right in your back patio! The finishes and the decor definitely need a breath of fresh air, but it has a great floor plan and great views! I love that the master suite is on one side of the house with sliding glass doors looking out onto that view! It has a good amount of yard space to go with that view too….so if this is your price range, definitely call me to get you in to see it!
1265 N Wilson Ave. Pasadena
$1,298,000 3bd & 2ba 1,472 sq.ft 8,709 lot size
Open Saturday & Sunday 1-3 pm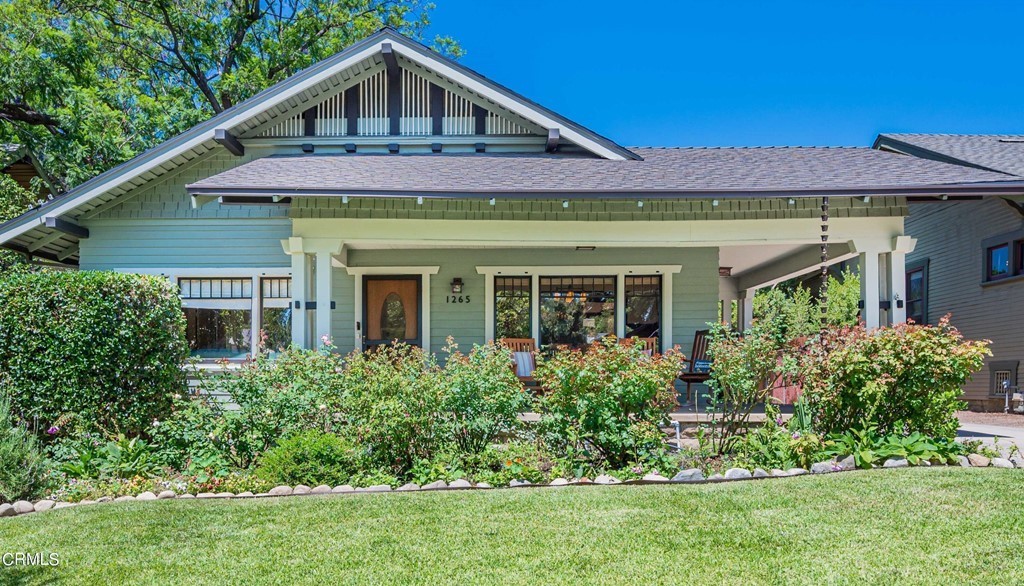 This home is owned by a very fastidious person which is very fortunate for the next buyer! Not only is it a beautiful craftsman style home that has been tastefully remodeled, but the systems have been upgraded as well! The home is on the Mills act so you will get a 40-60% reduction in your property tax bill and to top it all off the owner has already done everything the city required her to do with the initial 10 yr contract! The dining room has beautiful wainscoting and a built-in with leaded glass. I love how the upper cabinets and wood trim in the kitchen match the wood in the dining room and then they put a lovely shade of green on the bottom cabinets so that you aren't overwhelmed by wood. It has a very comfortable floor plan with a master suite at the end of the hallway. It is a wonderful home that should sell for a good amount over asking in my opinion.
1126 Scofield Dr. Glendale
$899,000 2bd & 1ba 952 sq.ft 4,496 lot size
Open Saturday & Sunday 2-5 pm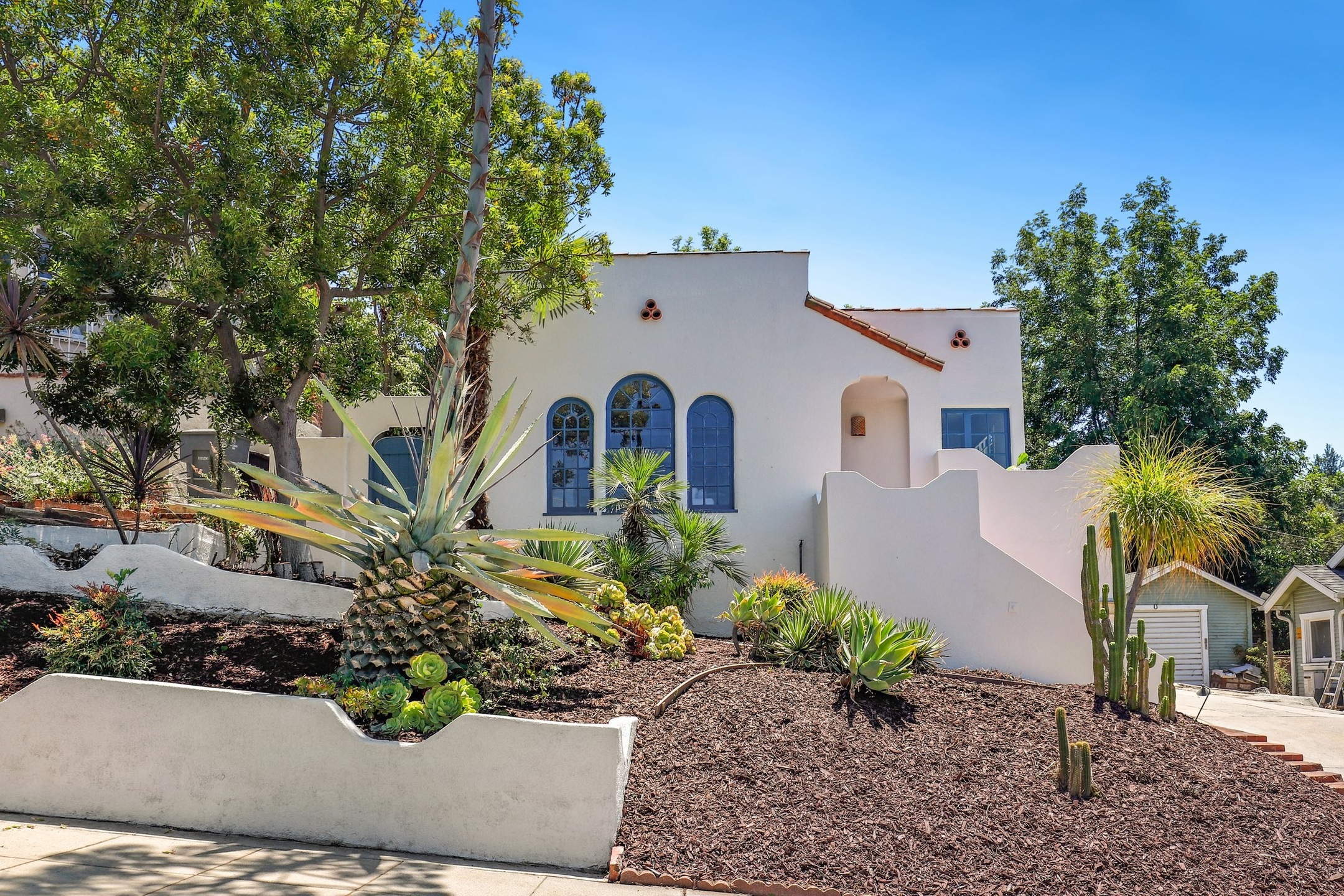 Adams Hill is really the only transitional neighborhood in Glendale. It's a cute pocket of homes …mostly hilly… in the Southern part of Glendale. Doesn't this Spanish look adorable?! I love the set of picture windows…the coved ceilings and darling arches! I also really appreciate that the kitchen is a nice square space instead of a tiny galley kitchen considering the size of this home. I'm sure this one will also sell for quite a bit more!
700 W Sierra Madre Blvd. #5, Sierra Madre
$599,000 2bd & 2ba 1,059 sq.ft
Open Saturday 1-4 pm & Sunday 2-5pm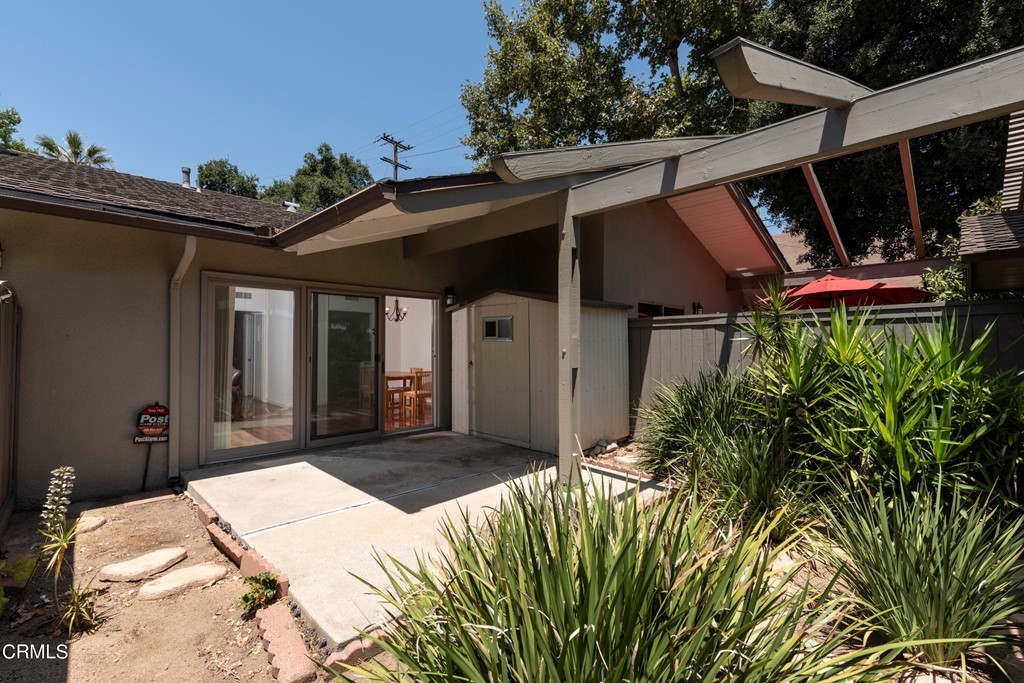 Here's your opportunity to snap up a single level townhome style condo! In a perfect world it would have a private 2 car garage….but then it would be considerably more expensive too! Sure it needs a breath of fresh air….some upgrades… a little landscaping…but finding a single level condo with this kind of privacy and a big patio like this is rare indeed!!
That's it for this week! Stay safe & healthy!!