Hello Everyone!
Well..the biggest surprise this week is how many houses came on the market and it's the 4th of July Holiday!! Word is definitely out that interest rates have affected the market and I think the sellers who wanted to sell this year are pushing to get on the market sooner rather than later.
Still homes are are moving……here's an update on the status of my earlier favorite homes:
1604 Woodglen for $2.3…..gone! 2910 Santa Rosa for $1.3 …gone! 580 Cocopan for $1.3….gone! 3545 Downing for $1.15…gone! 925 Hudson for $950….gone! 255 Marguerita Lane for $1.45…gone! 589 Athens for $1.3….gone! Roosevelt for $1.25….gone! 3880 Shadow Grove for $1.2….gone! Beverly for $899….gone! Montecito for $850…gone!
1632 Mar Vista for $1.2 with a horrible floor plan is still there…..no surprise.
Again the good homes at good prices are still moving!!
1197 Arden Rd. Pasadena
$6,998,000 4bd & 4.5ba 4,601 sq.ft 18,070 lot size
Not Open…..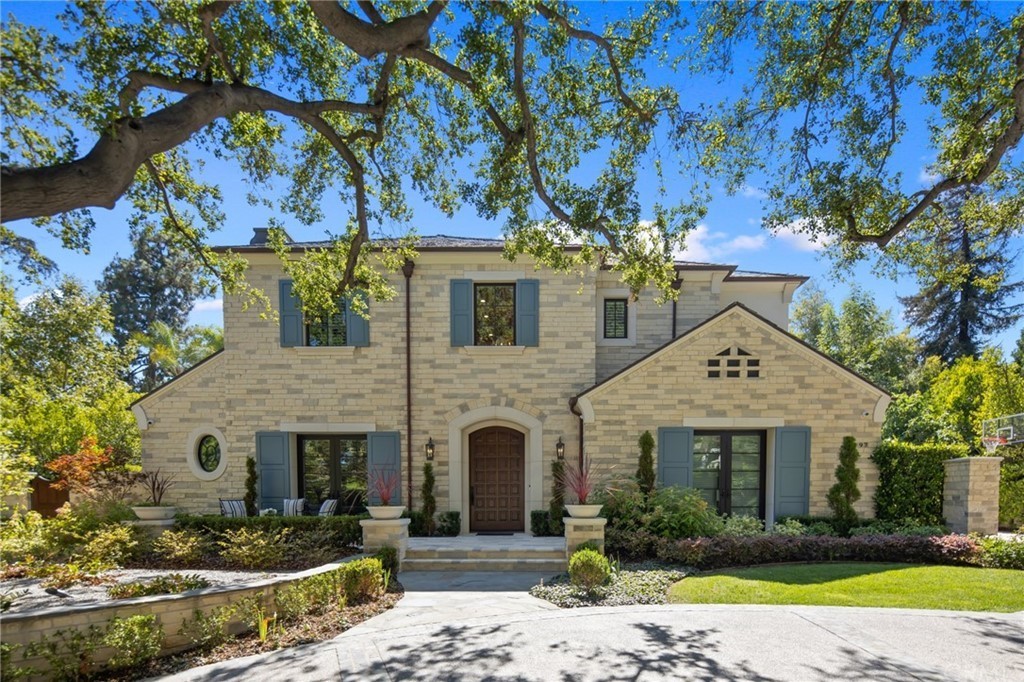 There are no public open houses on this one….which is a shame! Where once stood a simple ranch, this amazing French Chateau was custom built and designed by the owner of Mur-Sol Developers. Over the years Mur-Sol have built a lot of beautiful homes in the area and he combined the best of all his homes into this showpiece!! The attention to detail is amazing with all that trim and molding work….the hardware…. the doors…..it is obvious to anyone that no expense was spared on this home!! I would be happy if I could just have a covered patio & fireplace like that one!! The backyard is not massive but a great private and lush space!
395 S San Marino Ave. Pasadena
$1,995,000 3bd & 2.5ba 2,194 sq.ft 11,860 lot size
Open Sunday 2-4 pm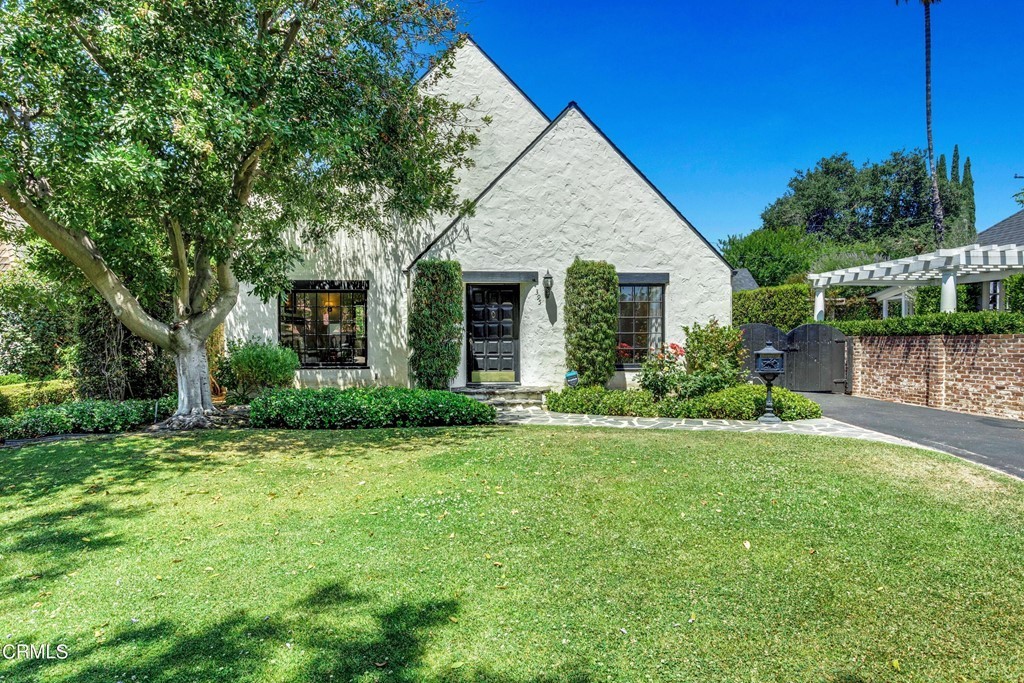 Considering that the last two homes in this neighborhood sold for over $2 million….I would imagine that this one will have no trouble. Even though it's not as remodeled as the last two, it is a grander looking home on a much larger lot! I love that fireplace in the living room….simple yet unique! I really like how the living and dining room spaces flow out to the patio and yard! The master suite is downstairs which is convenient and then at some point they installed a staircase in the front bedroom to create the 2nd story with 2 bedrooms and a bath! It could definitely use some nicer upgrades, but it has a good floor plan on a nice lot in a great neighborhood!
919 Palm Ave. South Pasadena
$1,898,000 3bd & 2ba 1,588 sq.ft 7,511 lot size
Open Saturday 2-4 pm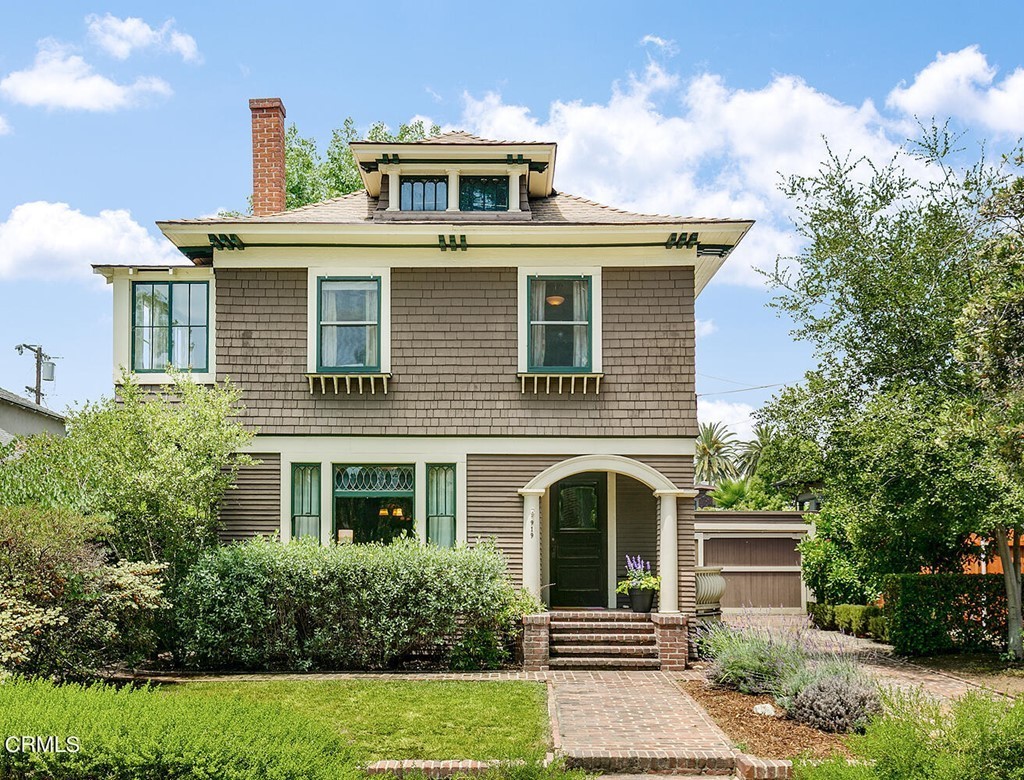 I went to see 4 homes in South Pasadena and this was the only one I really liked. It looks quite impressive from the front and feels bigger than just 1600 sq.ft. I love all the details with the arched entry and intricate detailing on the picture window. The woodwork inside needs some TLC but the kitchen and baths have been tastefully remodeled and it has great bones overall. Besides I'd buy the house just for that fireplace in the back!
3800 Ranch Top Rd. Pasadena
$1,500,000 3bd & 3ba 2,172 sq.ft 9,057 lot size
Open Saturday 11-2 pm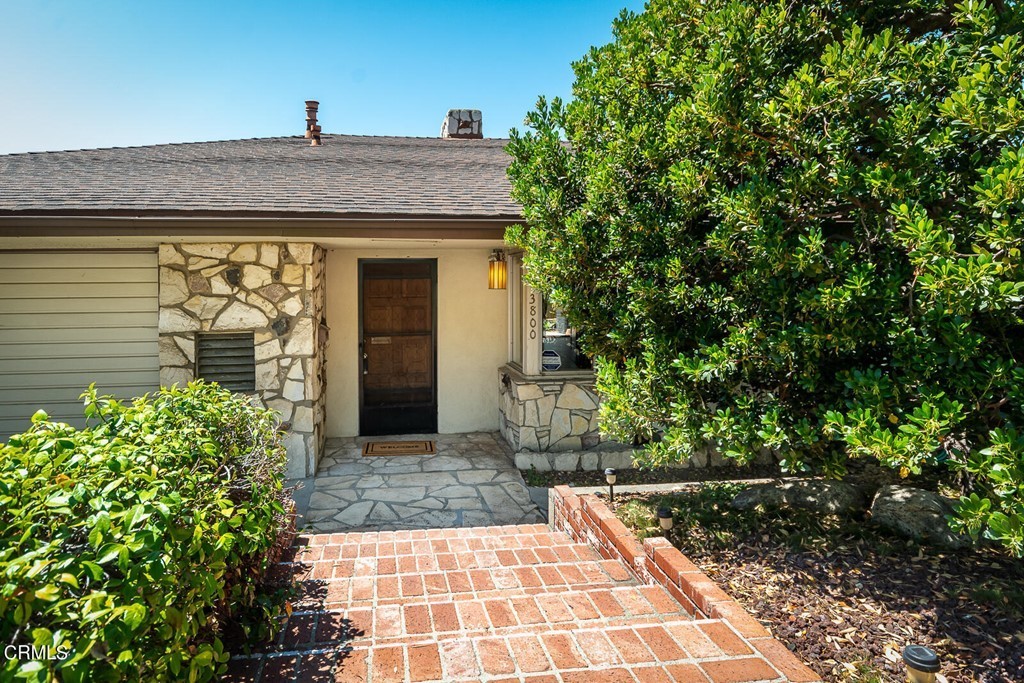 Way at the top of Upper Hastings sits this mid century style home that has not been touched…which of course means that it needs everything! This home has a 3 sided fireplace…..which I've NEVER seen! I love the use of the hand glazed tile in so many parts of the home so I would try to save as much of it as I can. And of course the walnut cabinetry in the kitchen should be saved too! It has 2 bedrooms off the main hallway and the 3rd bedroom feels more like a den with the fireplace but if you close off one of the entrances into the space you can make it more useful as a bedroom. It could be a cool house with the right touch…but I think it might be a tad high given the work it needs….we'll see!
2828 N Mount Curve Ave. Altadena
$1,199,000 4bd & 3ba 2,062 sq.ft 5,913 lot size
No more open houses….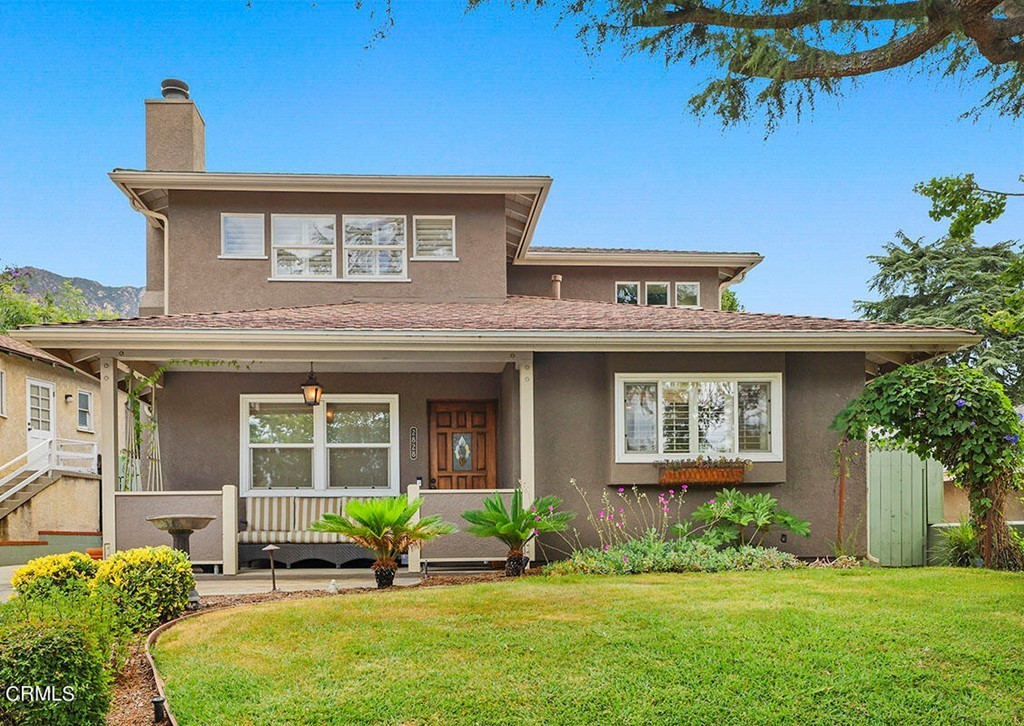 So this is a lot of house for the money……not a lot of yard…but a lot of house. It's newer construction so there's not a lot of charm, but it has a nice open flow with 2 bedrooms down and 1 bath and 2 bedrooms up and 1 bath. The upgrades are tasteful and I like the 2 story effect in the living room! What's interesting is that they started a little over $1.3 but then they had very little activity last weekend at the open houses, so they did a dramatic price reduction right away and it worked!!
1926 Juanita Ave. Pasadena
$979,000 2bd & 1ba 1,210 sq.ft 7,391 lot size
They're taking offers now!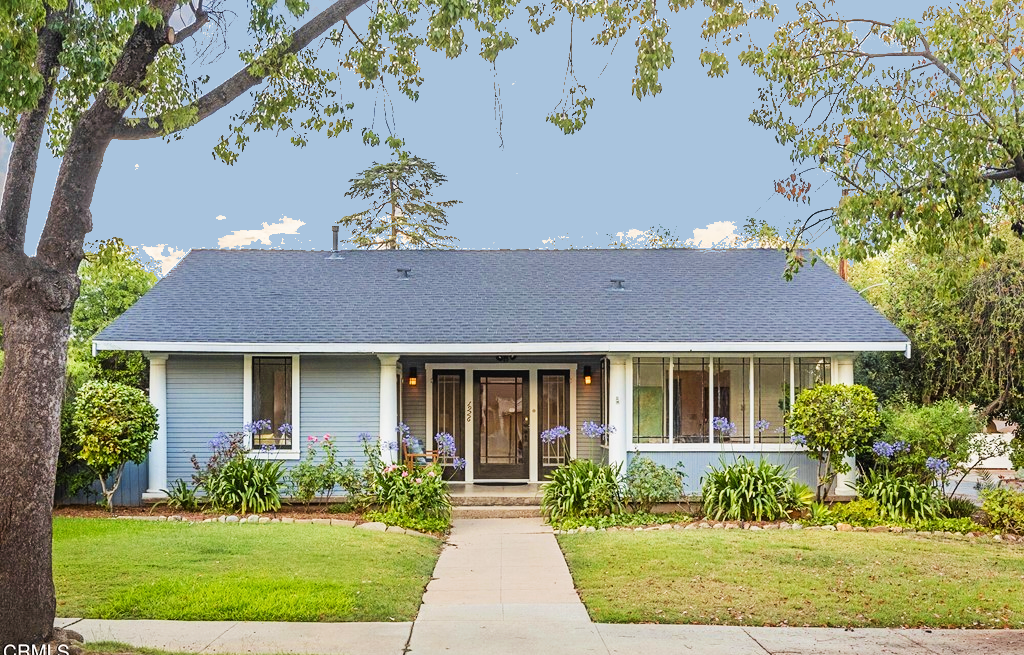 This darling Bungalow is so light and bright and has so much charm! I love all the glass with the expansive front door and all those windows in the sunroom! I'm not a huge fan of the kitchen and bath upgrades…..too modern for this house in my never to be humble opinion. Though I think the kitchen is an easy fix by painting the cabinets and changing the counter tops and back splash. For the bathroom I would re-do the vanity and porcelain coat the tile till I can afford to re-do it! Still a very cute house and well-priced!
749 Deodara Dr. Altadena
$949,000 3bd & 1ba 1,128 sq.ft 7,414 lot size
Open Sunday 1-4 pm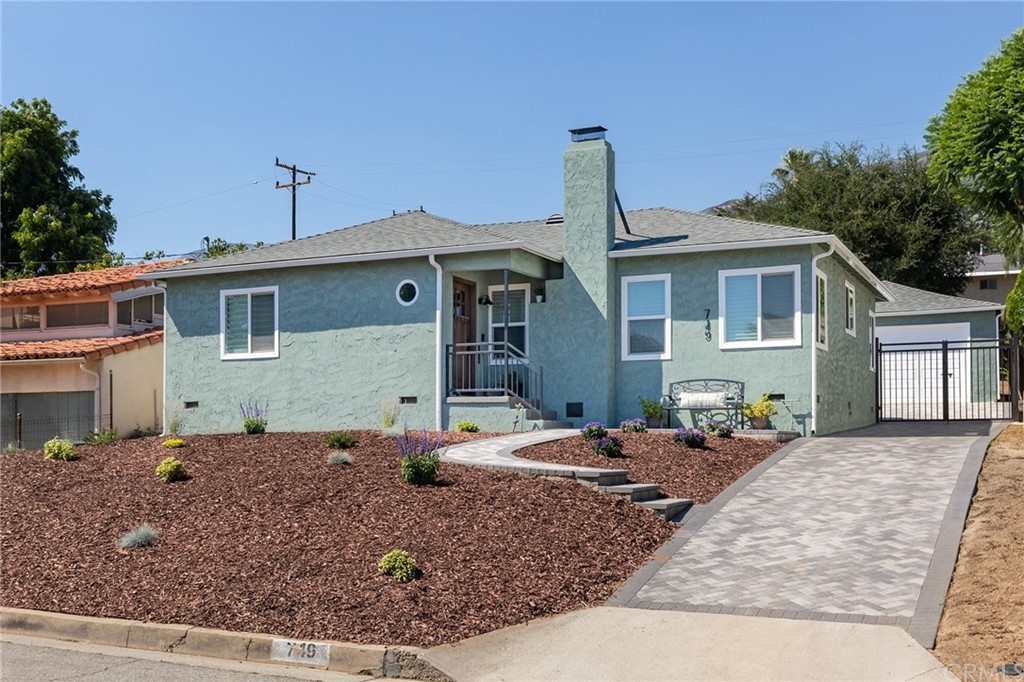 This house isn't as cute, but it is a better neighborhood and your surrounded by really cute houses if that makes you feel better 😉
That's it for this week! God Bless America…..God Bless us all!