Hello Everyone!
With the rising interest rates we're seeing the market all over the place right now. Of course we are left with fewer buyers that can afford to buy so now we are starting to see the gap develop. Let me explain….in my experience, when the market calms down you start to see the gap between the great houses and the not so great houses get bigger….as it should be. You see…at the peak of a frenzy, the not so great houses don't sell for as much less as they should compared to the great houses…..so now we are starting to see that the exceptional character homes that have been remodeled are still getting top dollar and then the less than exceptional ones are languishing a bit.
I was at my listing on Glen Canyon today so I wasn't able to see anything, but based on pictures and pricing…..here are my pics for this week….which funny enough….except for one house…. are either a Spanish or a Mid-century modern!
1604 Woodglen Ln. Altadena
$2,295,000 3bd & 3ba 2,701 sq.ft 25,862 lot size
Open Saturday 2-5 pm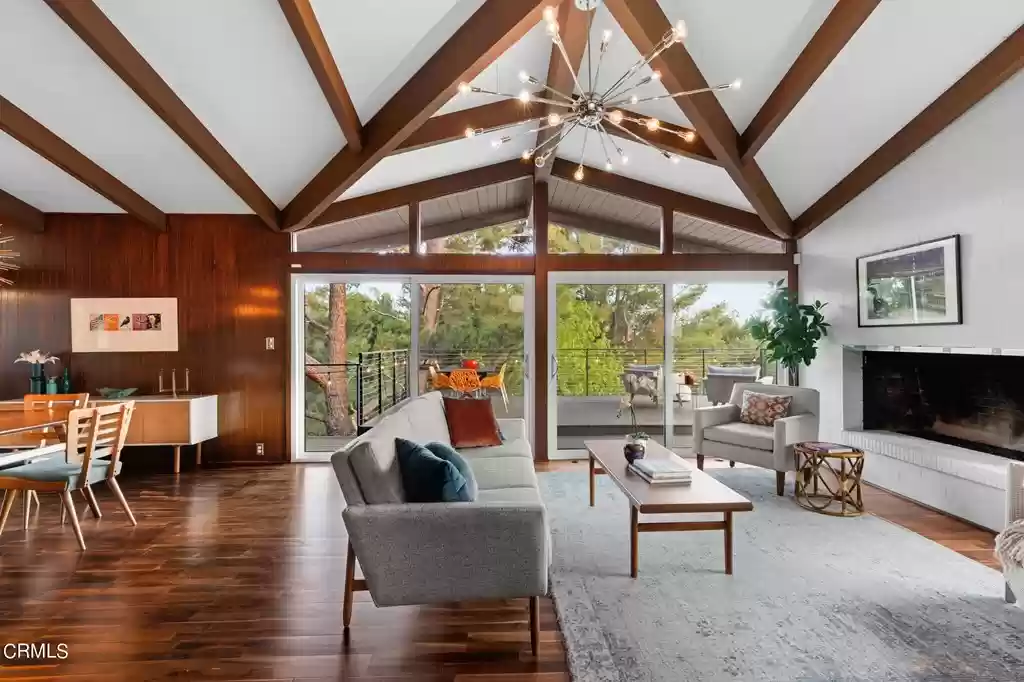 Pre-pandemic this house sold for just under $1.7 and now here we are $600,000 higher! I'm guessing given its style and setting it will definitely sell! Woodglen sits about as far north in Altadena as you can get and so fire insurance will not be cheap, but its worth it for that amazing setting and view! Who doesn't love all that unique beam work in the living areas and then that hallway with original slate flooring and lined with glass to the bedroom wing. I love all the wood in the finishes and the decks are just the perfect spot to entertain! If you like mid-centuries, then don't miss this one on Saturday!
2057 Queensberry Rd. Altadena
$1,375,000 3bd & 2ba 1,415 sq.ft 7,501 lot size
Open Saturday & Sunday 2-4 pm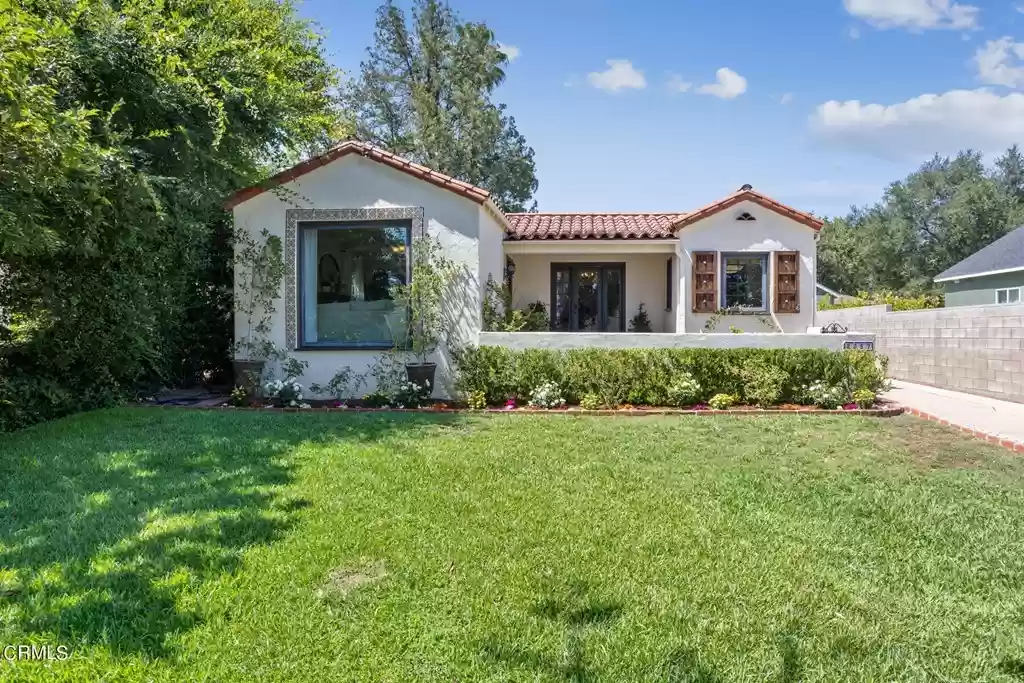 This Spanish has wonderful curb appeal with that expansive picture window framed out with period style tile! Although a little dated, it has been tastefully remodeled throughout! It is your typical 20's floor plan with a galley kitchen and no open flow to the backyard. But they did give it the feel of a more open flow by staging the 3rd bedroom that opens to the yard as a den. I love the covered patio with the brick fireplace and the yard feels lush and private!
2910 Santa Rosa Ave. Altadena
$1,299,000 3bd & 2ba 1,484 sq.ft 13,524 lot size
Open Saturday & Sunday 2-4 pm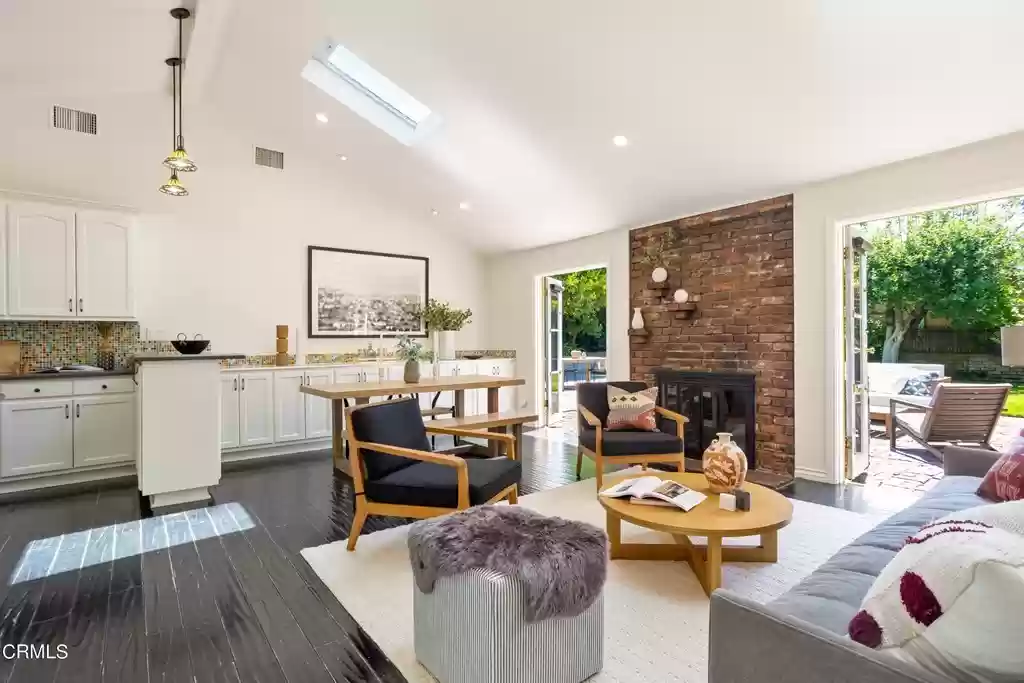 This one will get a lot of attention for sure! It has that great room feel with the vaulted ceiling and doors on either side of the fireplace that flow out to the back. I love the fireplace in that patio and the lush and private feel of the yard. I'm not a fan of all the finishes and the distressed engineered floors are out of style now, but still it has a nice look to it and they hipstered the heck out of the staging… so I'm sure it will be a busy open house!
1428 Bruce Ave. Glendale
$1,299,000 3bd & 2ba 1,631 sq.ft 6,669 lot size
Open Sunday 2-5 pm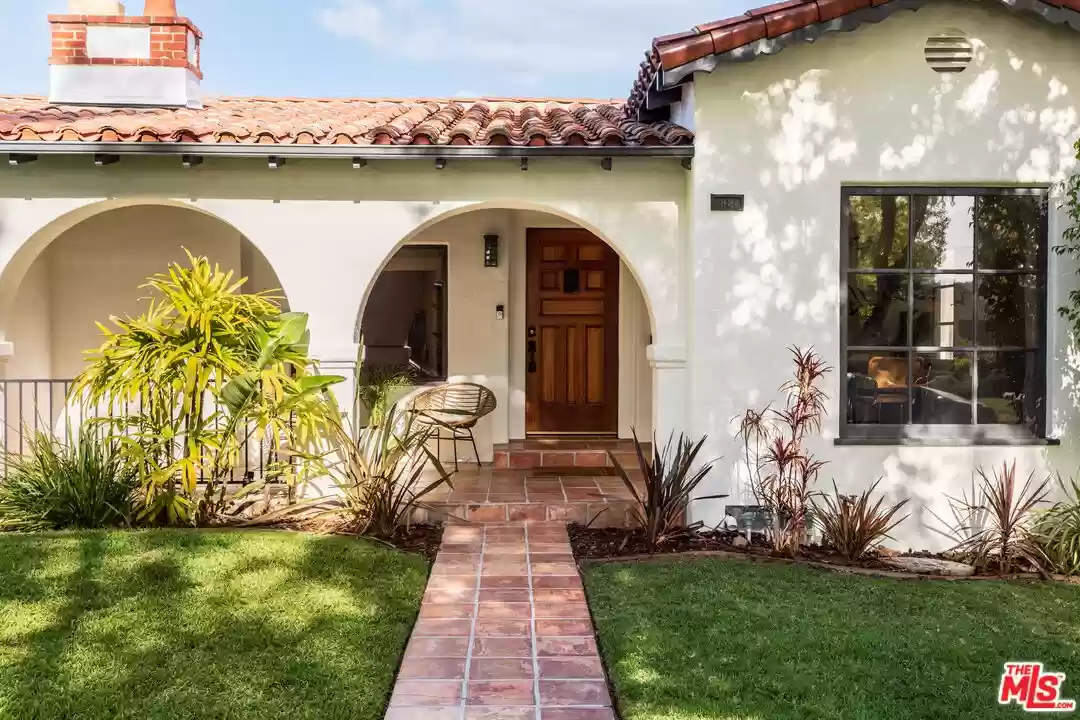 How about a nice Spanish in North Glendale! I love the arches on that front porch and all the architectural detailing inside! The living room has a beautiful arched beamed ceiling and unique tiling around the fireplace and check out those arched openings throughout the house. I also love that reading nook off the living room! I know most people would want to remodel that lavender and green bathroom, but I love it!! It's a beautiful looking home and not to be missed….especially if you like Spanishes!
580 Cocopan Dr. Altadena
$1,275,000 3bd & 3ba 1,978 sq.ft 11,742 lot size
Open Saturday & Sunday 2-4 pm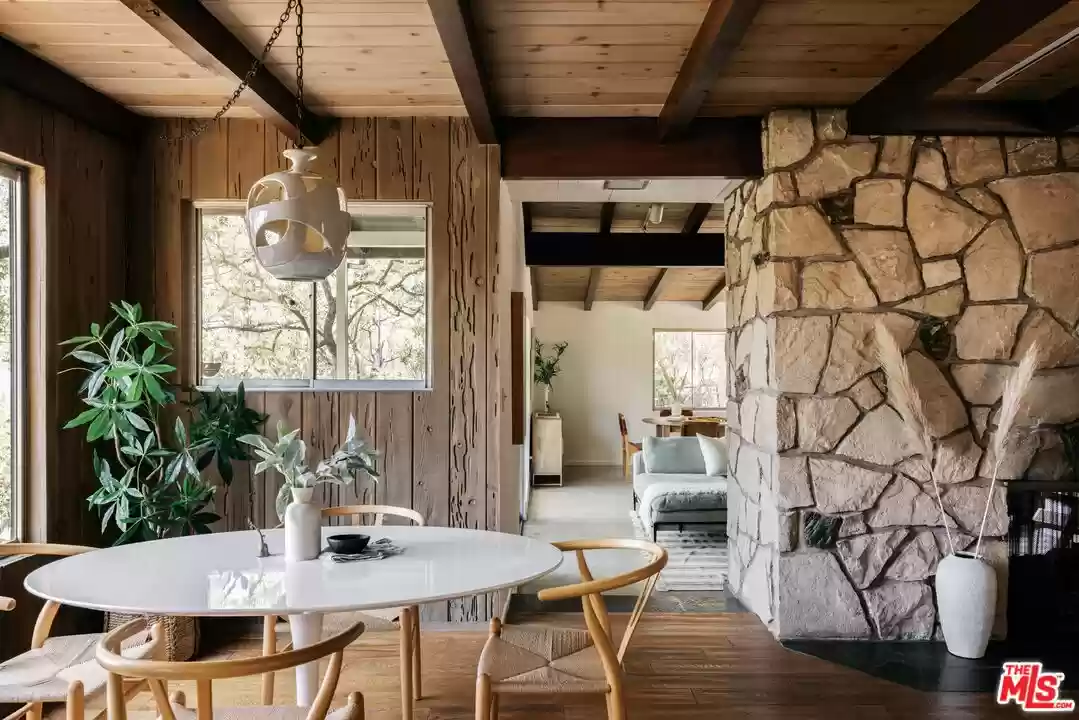 Now this is a very attractively priced mid-century style home….well at least for now! That massive fireplace with a floating hearth is a wonderful focal point and I haven't seen wormwood in a while! Worm wood is that paneling in the dining room and they used just enough to make the right statement. It looks to be mostly in original condition, but they did a nice job of cleaning it up for sale!
3545 Downing Ave. Glendale
$1,150,000 3bd & 2ba 1,617 sq.ft 6,534 lot size
Open Saturday & Sunday 2-4 pm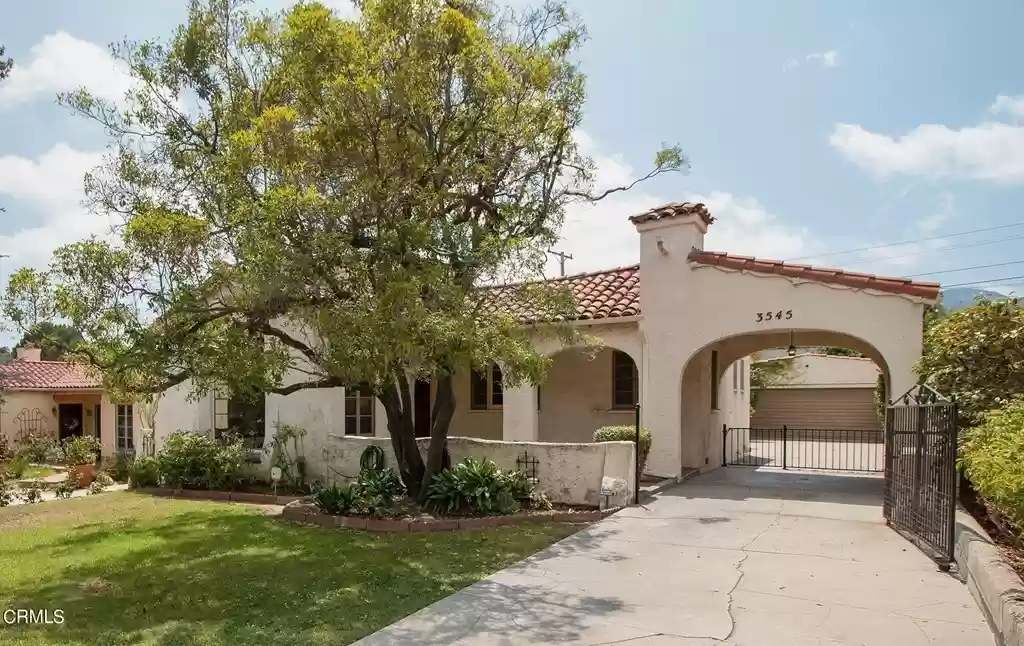 Here's a Spanish with some nice potential in the coveted Montrose neighborhood! The living room has very similar detailing to the one on Bruce in Glendale, which is nice. And get this….not only do you have a lavender and green bathroom…..you also have a yellow and black bathroom…woohoo! It definitely looks in original condition and needs work, but it would clean up soooo nicely!!
1632 N Mar Vista Ave. Pasadena
$1,128,000 3bd & 2ba 1,922 sq.ft 7,351 lot size
Open Saturday & Sunday 1-4 pm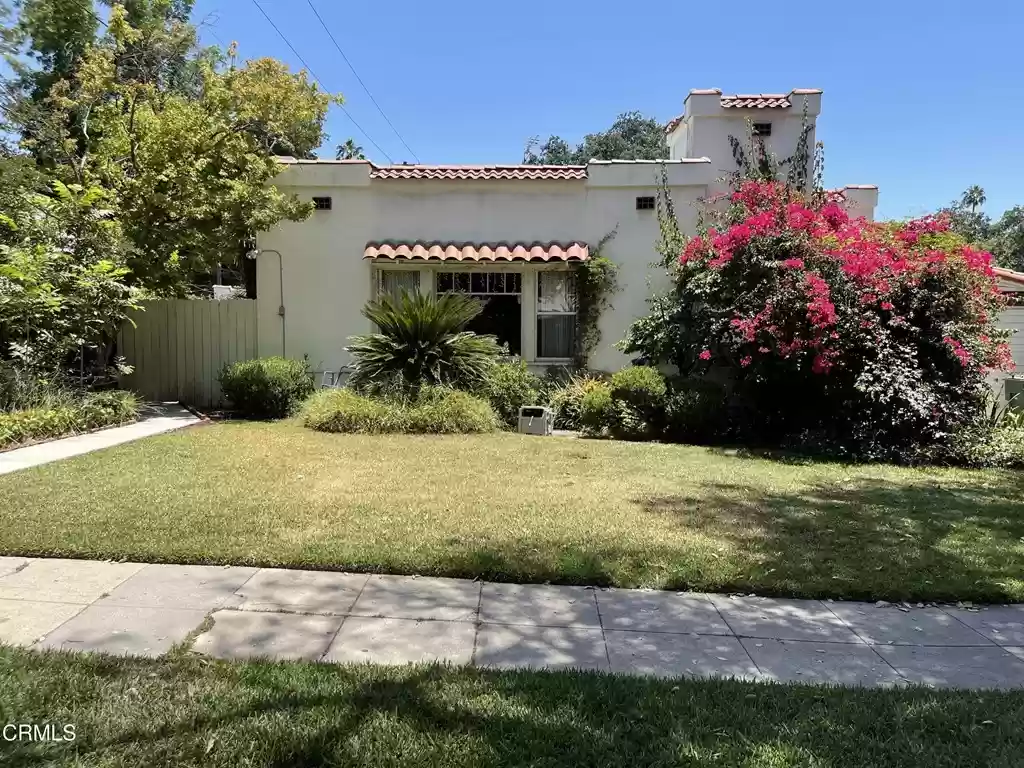 The pictures are certainly not helping this home, but it's a lot of house for the money in the Historic Highlands neighborhood and it has a lovely looking Batchelder fireplace. If the floor plan has a decent flow, then its definitely a bargain and not to be missed!
925 N Hudson Ave. Pasadena
$949,000 4bd & 3ba 1,600 sq.ft 9,096 lot size
Open Sunday 2-4 pm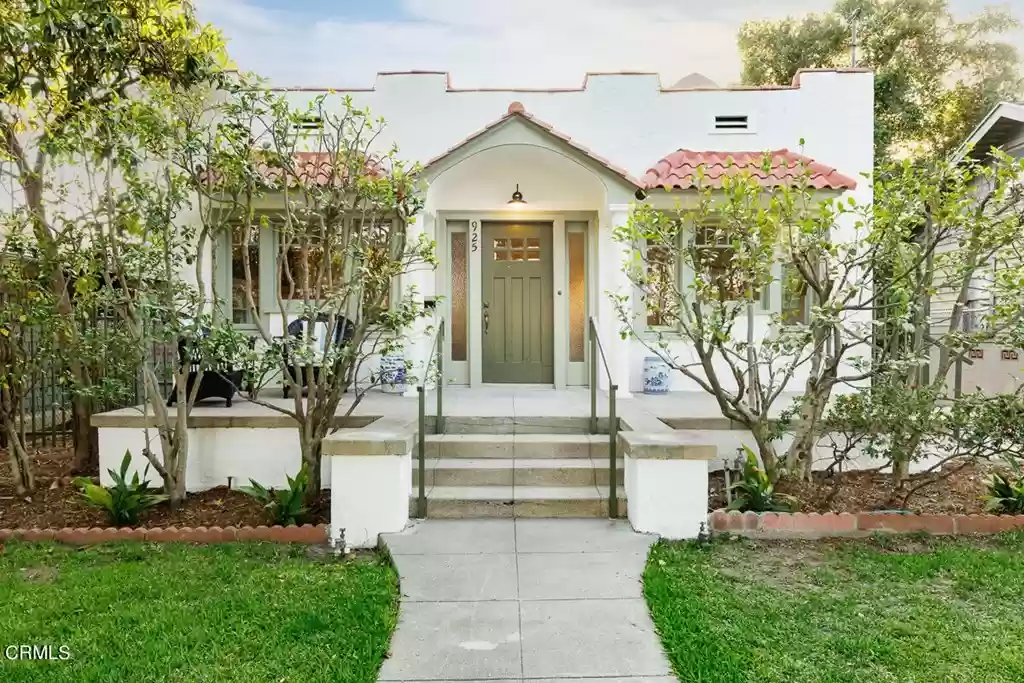 Located in the Washington Square neighborhood, this Spanish is a darling home. It looks again to be in mostly original condition and given the wall heater in the pictures…I'm guessing you need to install central heating & air and so probably an electrical upgrade is also needed. Still it is a lot of house for the money and I'd be curious to see what it sells for in the end!
That's it for this week. Stay safe & healthy!