Hello Everyone!
It's funny…..it just never ceases to amaze me how many times I get phone calls from sellers in late spring to tell me they want to sell and isn't summer the best time?! Please know that whenever the time comes that you want to sell that the best time to sell is March through May …so you need to start thinking about selling at the beginning of the year so you can get your house on the market at the peak of the spring season!
So as usual the increase in inventory comes with the summer heat and there's lots of nice competition!
2470 Glen Canyon Rd. Altadena
$1,795,000 3bd & 3ba 2,426 sq.ft 15,760 lot size
Open Saturday & Sunday 2-5 pm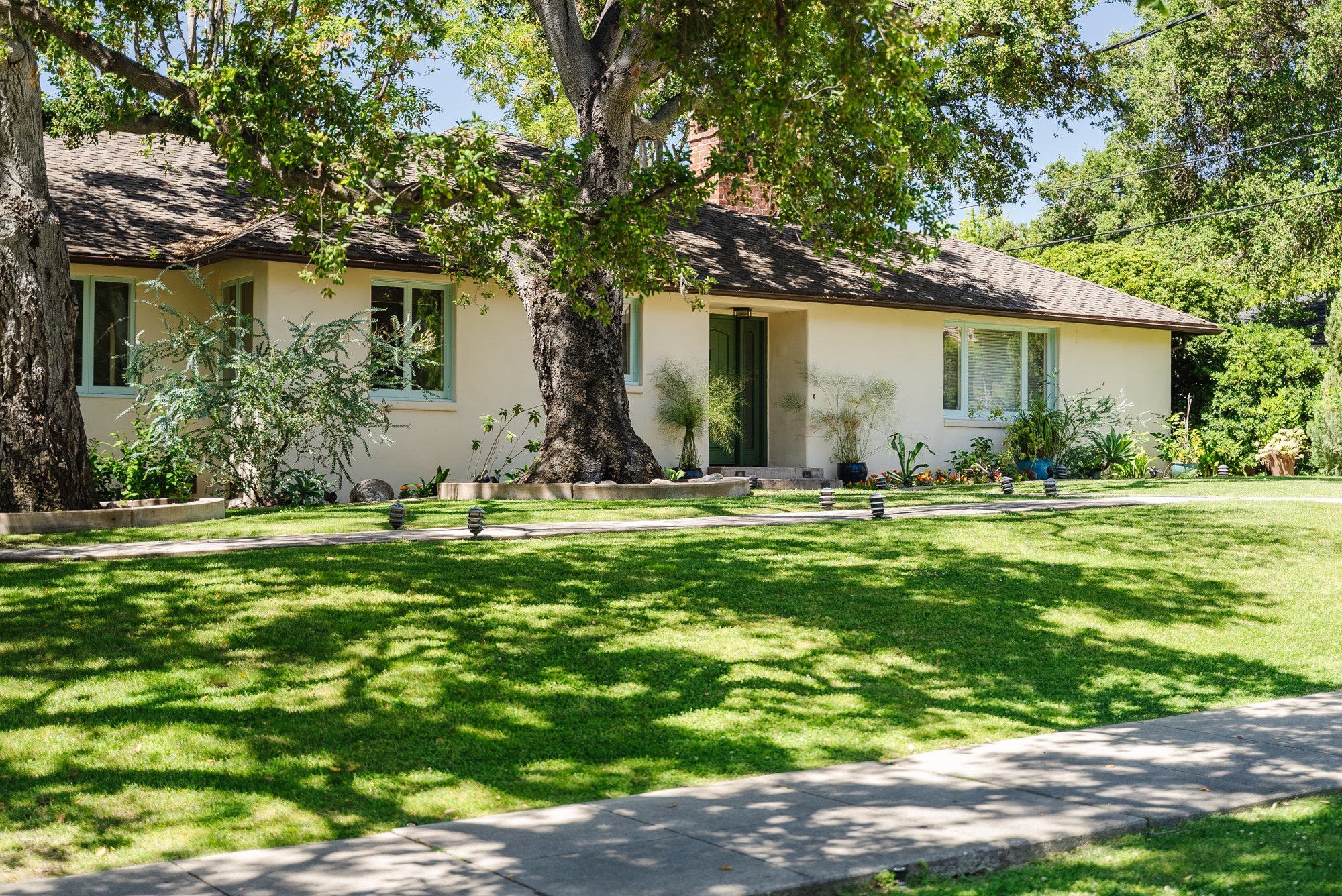 I'll be here this weekend showing off my new listing! This sprawling ranch sits on a spacious lot studded with Oak Trees! I love all the separate living areas this home has to offer from the formal living and dining rooms to a lovely family room and a quaint den! The kitchen is a wonderful spacious room with French Doors that flow out to the expansive backyard. The comfortable floor plan also includes three spacious bedrooms including a private master suite. In addition, there's a wonderful guest suite off the garage that makes for a great office or a cozy spot for overnight guests!
1250 Wynn Rd. Pasadena
$3,200,000 4bd & 3ba 3,308 sq.ft 20,150 lot size
Open Sunday 2-4 pm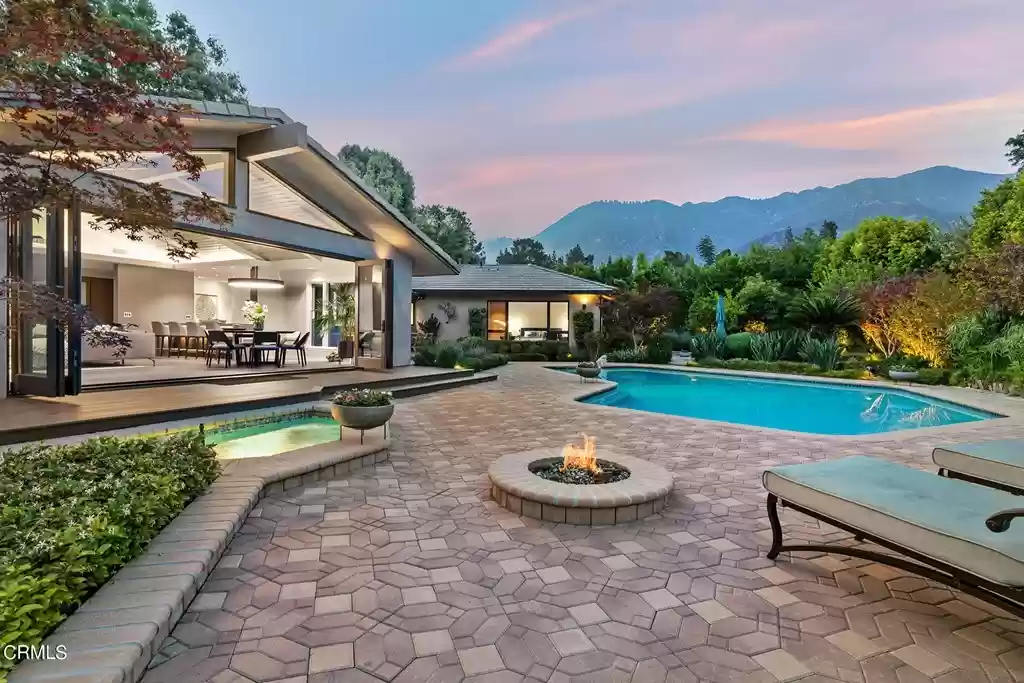 Now this is really a great house! What makes this house really great is what the owners did to it. Sure it's easy to show off an architectural masterpiece even in it's original condition, but these people took a run of the mill ranch and transformed it by adding architectural detailing and that's not easy! You can tell by the quality of the finishes that they did not spare much expense and if they didn't use a designer…..it sure feels like they did! I especially love all the oak wood they used throughout….it has minimal grain to it and they stained it a darker color so it gives a lot of warmth to the home. The backyard is also beautifully designed and of course I love the sculptural feature of the cypress in the back…very Zen!
2427 N Holliston Ave. Altadena
$2,499,000 4bd & 4ba 3,370 sq.ft 15,826 lot size
Open Sunday 2-4 pm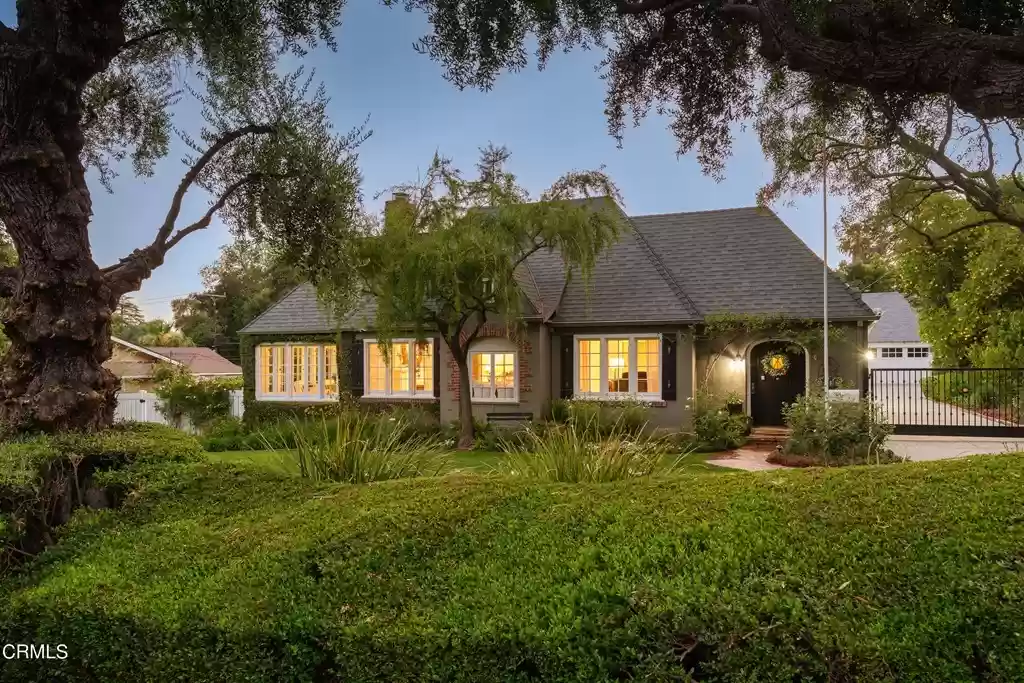 This home has a lot of striking features, its a large home and it has a great entertainer's yard! I really do like it, but the spaces feel a bit compact so it doesn't have that grand feel that I would want for $2.5 million. It has a lot of useful spaces and the living room is a very nice room with that pitched beamed ceiling. They have done an amazing job with all the upgrades….I especially love how they pitched the ceiling in the kitchen to match the living room ceiling. I would close off the office so it doesn't open to the living room, then you have a really nice 3rd bedroom downstairs and I love that the master is downstairs! There are also 2 more bedrooms and a bath upstairs (although that staircase is really steep). The backyard is a beautiful space and every area has been designed with entertaining in mind, from the pool to the BBQ area and over to the fire pit spot! To top it all off it has a wonderful pool house/guest house complete with a kitchen and bathroom!
2055 Fox Ridge Dr. Pasadena
$1,899,000 4bd & 3ba 2,481 sq.ft 8,879 lot size
Open Saturday & Sunday 2-4 pm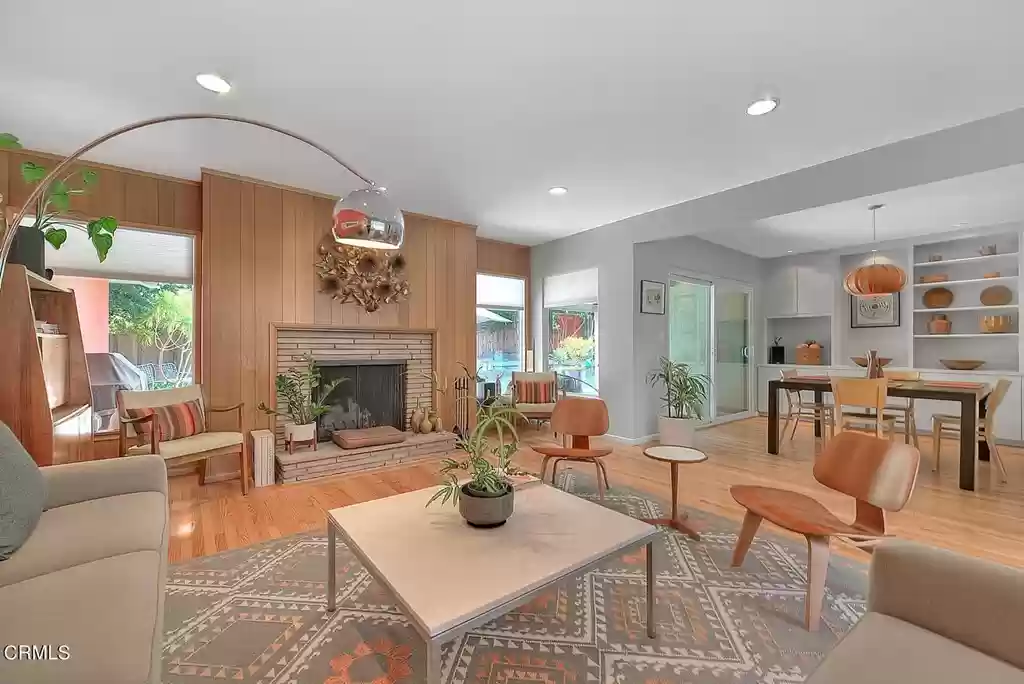 Fox Ridge & Canyon Close are streets in a cute little pocket that sit right off Altadena Drive and north of the Eaton Canyon entrance. The area was developed in the 50's and there is a great collection of modern homes in there. This mid-century ranch is one of them and of course my favorite feature is that fireplace wall with the wood paneling and the panes of glass on either side! These owners were very clever with their upgrades…..or should I say lack of upgrades. The kitchen and baths have been very cleverly tweeked …keeping most of the original finishes intact and saving a lot of money. Even though the backyard is mostly patio….it is a beautiful space with slate stone and lush landscaping on the borders so that it doesn't feel sterile. It's a great house in pristine condition!!
392 S Greenwood Ave. Pasadena
$1,699,000 3bd & 2ba 1,894 sq.ft 7,518 lot size
Open Sunday 2-4 pm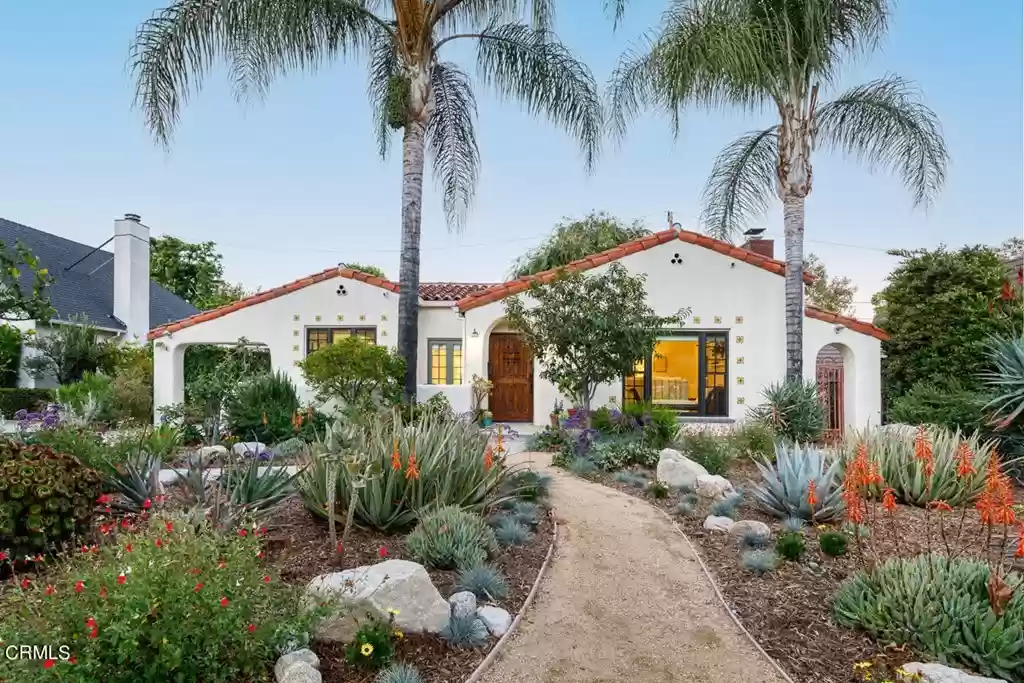 Sitting in the heart of the Cal Tech neighborhood is this darling Spanish home just waiting for it's next owner! A decomposed granite walkway winds past drought tolerant landscaping leading you to the front door. I love the exceptionally high coved ceilings in the living and dining room and they did a very nice job with the kitchen remodel. I don't like the distressed engineered floors or the newer vinyl windows, and it does have your traditional 20's floor plan which doesn't have an open flow, but you do have 3 good sized bedrooms….one of them being a very nice master suite with a tastefully remodeled bathroom. Like most Cal Tech lots….the yard isn't very big, but it's big enough with a nice covered patio.
2545 Ganesha Ave. Altadena
$1,549,000 3bd & 3ba 2,729 sq.ft 10,315 lot size
Open Saturday & Sunday 2-4 pm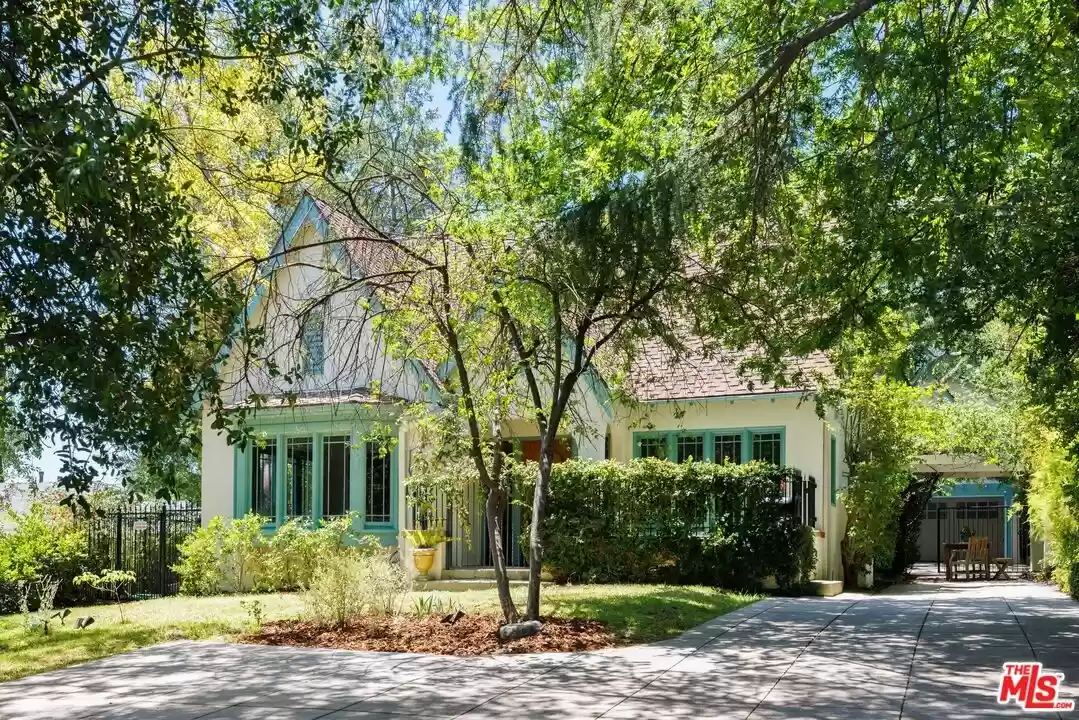 I really liked this house! I'm a sucker for Gum Wood detailing and this house is loaded with it! All the windows and moldings in the living room, dining room and front room are all the original stained Gum Wood and it's so lovely. It also has one of my favorite floor plans for a character home with the living and dining room open to each other and the kitchen right behind that looks out onto the backyard. You can open it up quite easily! The only thing it's missing is a master suite so you can either re-arrange the kitchen and steal some of it to create a master bath or just add on to create a magnificent master suite. The main house is more like 2000 sq.ft, because the rest of the square footage is in that beautifully converted garage! Downstairs you have a one bedroom apartment with a kitchen and bath and then upstairs you have a wonderful office space. It really is a useful space even though it's only permitted as a recreation room. Definitely worth seeing for families that need a separate space like this for family!
2276 Las Lunas St. Pasadena
$1,485,000 3bd & 2ba 2,083 sq.ft 8,707 lot size
Not Open from what I can see….but I can always get you in!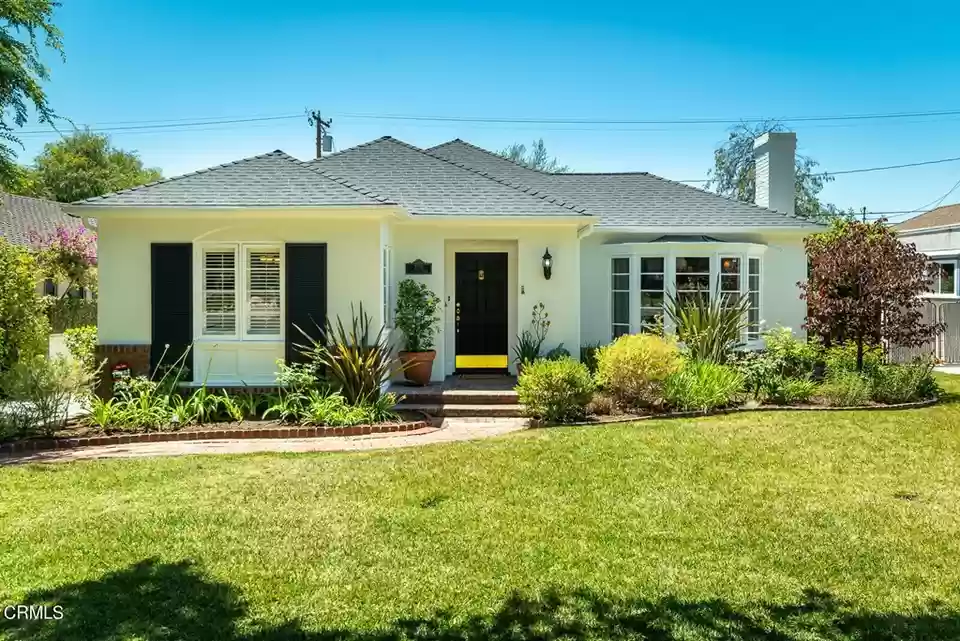 There are 2 houses on Las Lunas this week and I like them both for different reasons! This one is bigger with a much more usable yard space, but not as light and bright. I love that the living room has doors that open to a side yard that led to the back yard to give it some communication with the outdoors. But then they enclosed that space to create like a little sitting nook off the first bedroom. I honestly would get rid of that and put a big beautiful window back in …..it would make the living room and bedroom better spaces with more light! They did a very nice job remodeling the kitchen and opening it up to the dining room to give that a more open flow….but then the only way to get to the backyard is down the driveway or through the back bedrooms. But once you get there is is a lovely lush and private space!!
2066 Las Lunas St. Pasadena
$1,298,000 2bd & 3ba 1,606 sq.ft 8,699 lot size
Open Saturday & Sunday 2-5 pm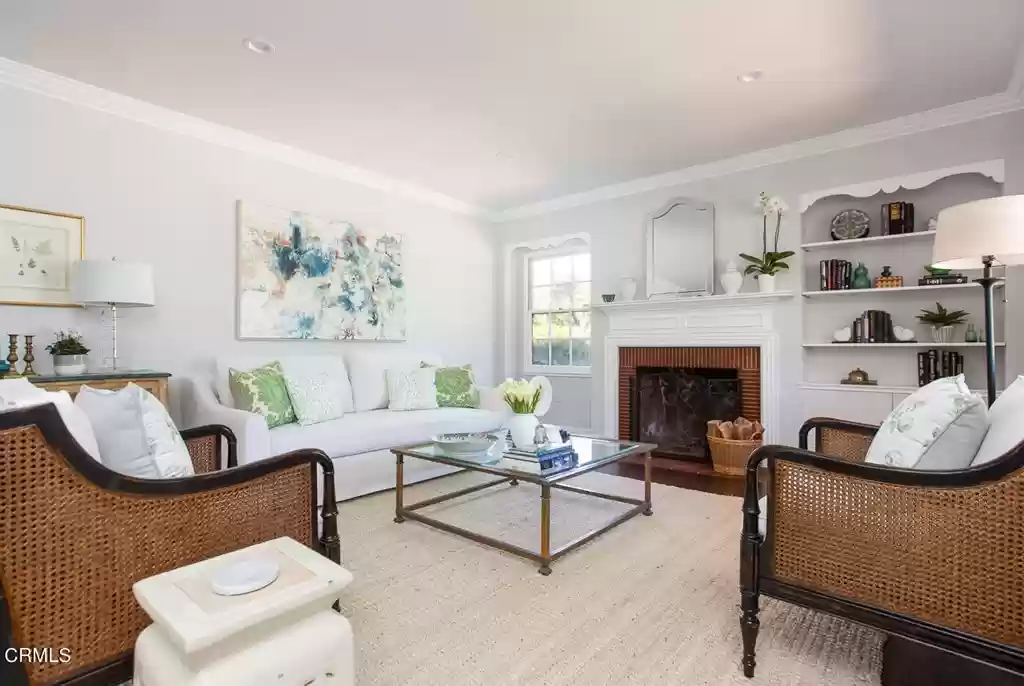 This is the other cute house on Las Lunas! I love how much light this one gets and the upgrades are a little more fresh and hip! I love all those windows in the bathroom…..although not very practical 😉 It's biggest drawback is that it lacks usable yard space and the access from the house isn't great.
974 Palm Ter. Pasadena
$1,099,000 4bd & 2ba 2,133 sq.ft 9,257 lot size
Private showings….contact me for details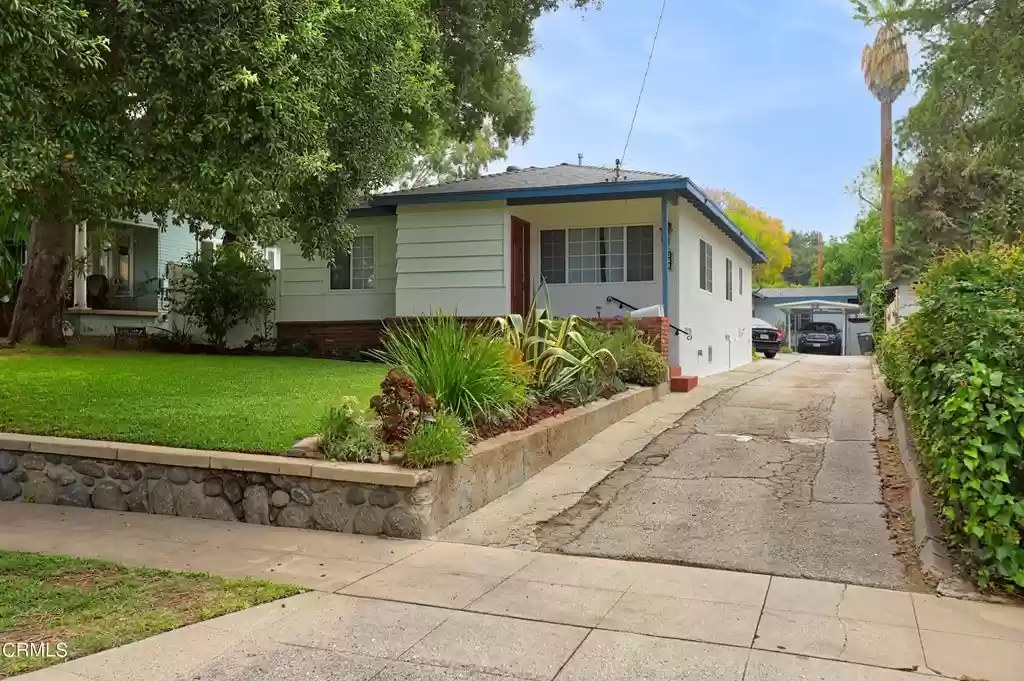 This house is a great option to get your foot in the door in Pasadena! Palm Terrace is a cute street in the Washington Square Historic Neighborhood and honestly the front house alone would sell for a million easily! So to get a 2nd unit that rents for $2300 is a great deal! The front unit has an open flow with a great room and then 2 bedrooms and a bath. The back unit doesn't have as good a floor plan …..it's not as open and you have to walk through the 1st bedroom to get to the 2nd bedroom…but it's a lot of space and has it's own private patio!
3600 McNally Ave. Altadena
$899,000 4bd & 2ba 1,442 sq.ft 12,995 lot size
Open Saturday & Sunday 2-4 pm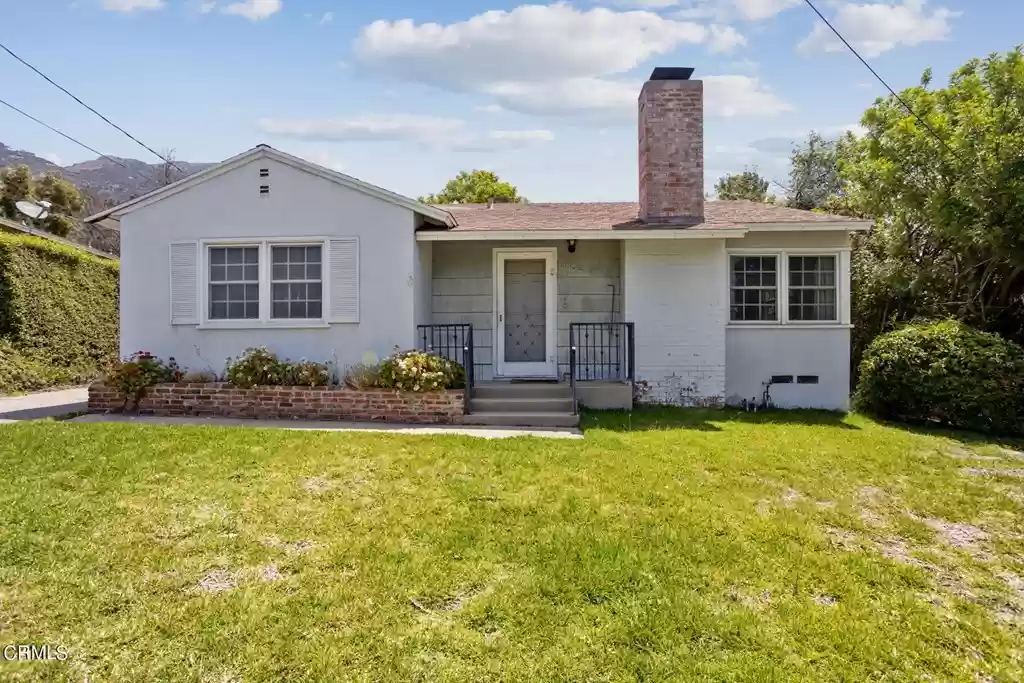 This little traditional sits at one of the northernmost streets in Altadena! It seems like the neighborhood surrounding Fair Oaks just south and north of Loma Alta was all developed at the same time because I see the same floor plans. This one took the original 3bd & 1ba layout and added a master suite….which actually flows pretty well. Its definitely pretty original so it will need updating, but a good floor plan overall. I would want to reconfigure the kitchen laundry room area to create a more open flow to the living & dining areas. Also the 13,000 lot isn't all usable…..it lives more like an 8000 sq.ft lot. Still well priced if you don't pay too much more for it!
That's it for this week! Stay safe & healthy!!