Hello Everyone,
You would think that with the interest rates up at 5%, it would put the brakes on this market! I can say that it has definitely slowed things down, I can see that buyers are getting pickier about the houses that theyŕe willing to pay top dollar for which means that the not so great houses will be the first to feel the effects! Iĺl keep you posted as this market is an every changing animal! In the meantime, here are my favorite homes for this week!
155 Olivera Ln. Sierra Madre
$1,950,000 5bd & 4.5ba 3,514 sq.ft 19,582 lot size
Open Saturday & Sunday 2-5 pm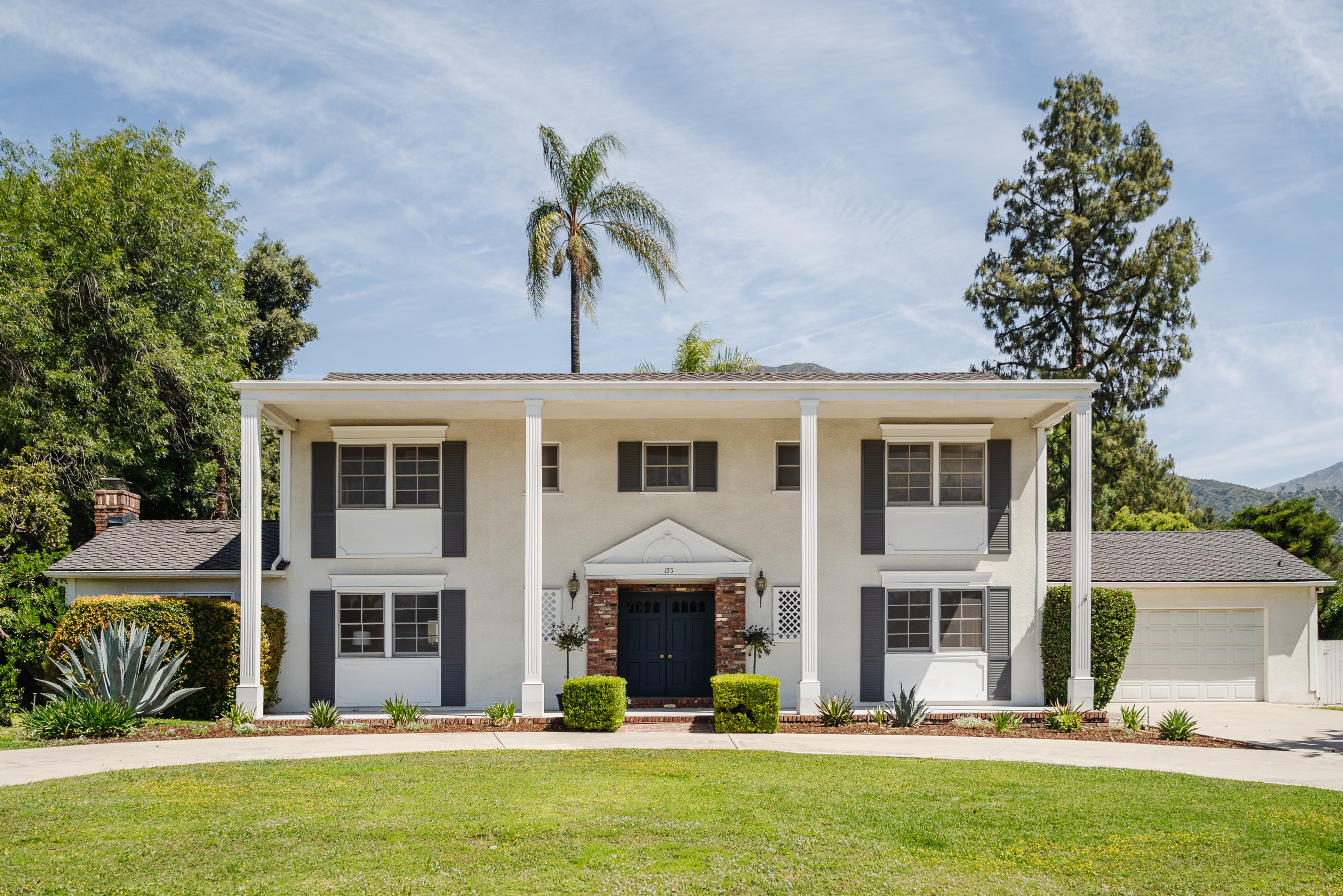 Now this home has some great potential. It has amazing curb presence and itś a substantial home on nearly 1/2 an acre. When you think of a grand home….this is what I would imagine! It definitely needs everything updated, but we did scrape all the acoustical spray off the ceilings and skim coated them with plaster before painting everything on the inside. We freshened up the flooring and now you can focus on what a great layout this home has. I love the formality of the living room, but then the den, dining room, kitchen and family room all look out onto the expansive backyard which makes for a great flow! It is a pretty straight forward remodel because you do not need to manipulate the floor plan! Swing by and grab some of my home made cookies while youŕe there!
1166 E Howard St. Pasadena
$1,998,000 3bd & 3ba 3,104 sq.ft 12,061 lot size
Open Saturday & Sunday 2-4 pm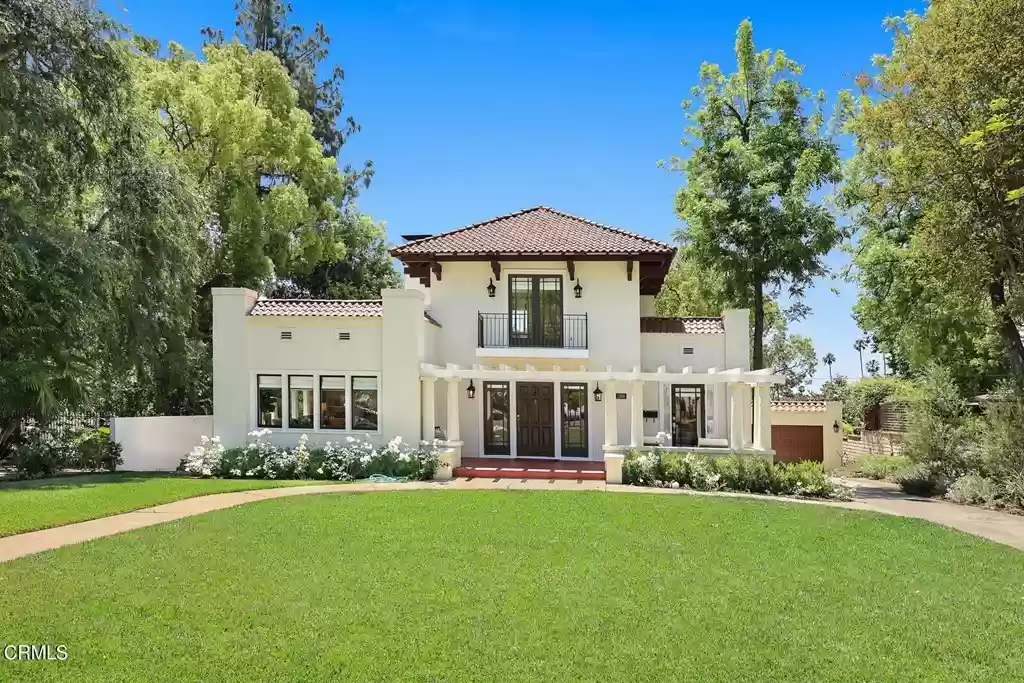 I did not get a chance to see this one on Thursday and I did not get to see it last time it was on the market because of COVID! When it sold last time it was a little over 2000 sq.ft and it was a jaw dropping price at nearly $1.7 million! Now itś on for just under $2 million and they included the basement in the square footage so now it says 3100 sq.ft. Still you can tell itś a gorgeous home that has been expertly renovated and definitely worth seeing if youŕe in the area!
2165 N Grand Oaks Ave. Altadena
$1,699,000 3bd & 3ba 2,238 sq.ft 8,380 lot size
Open Saturday 1-3 pm & Sunday 2-4 pm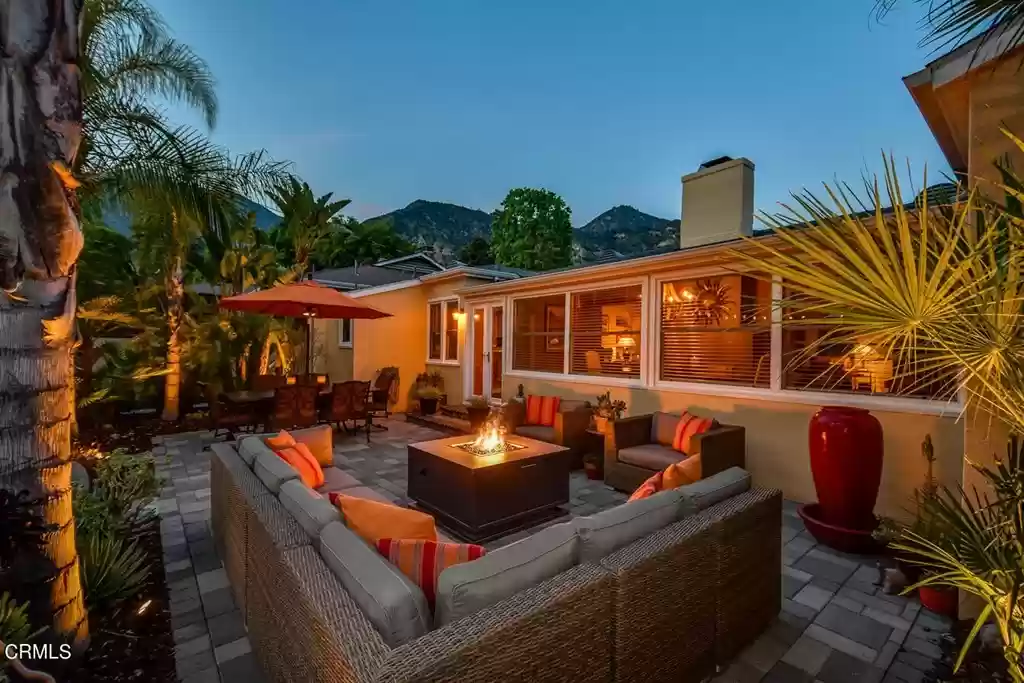 This home is so much nicer than I remember when it was on the market years ago. The upgrades are more mature with warmer tones, but done very nicely I think. Itś not a light and bright house, but has a very nice flow. The master is off the front with a walk-in closet and a large bathroom and then thereś another spacious bedroom off the main hallway. The 3rd bedroom is in the lower level so not ideal for most families, but still a great scale down home with a gorgeous backyard!
1310 Rexford Ave. Pasadena
$1,579,000 5bd & 3ba 2,312 sq.ft 7,261 lot size
Open Saturday & Sunday 2-5 pm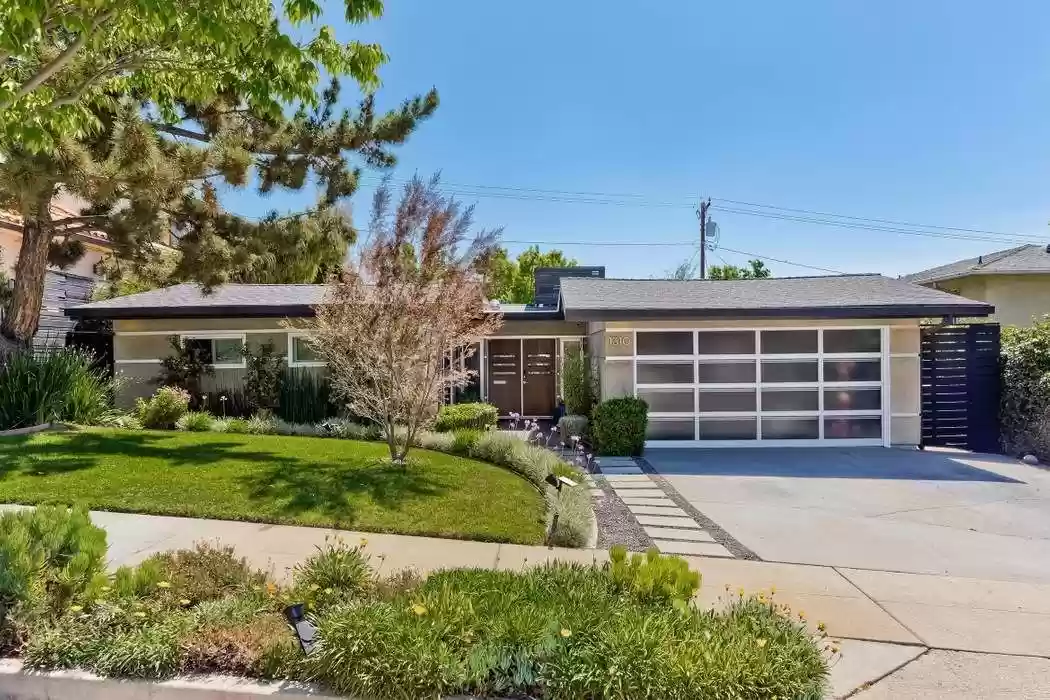 Most homes in Upper Hastings are pretty non descript, but these owners put a lot of effort in making a statement! I love the focal walls with the slatted wood paneling and the shiplap on the ceiling in the family room. I also love that they restored the original cabinetry in the kitchen and updated the hardware and countertops… and I love the concrete look of the flooring. After that they lost me……I think the wood flooring is way too dramatic and takes focus away from the more period finishes and the bathroom finishes are way too contemporary versus mid-century. It almost seems like one person started the remodel and then another finished it. Go take a look and let me know what you think!
243 E Las Flores Dr. Altadena
$1,495,000 4bd & 4ba 2,329 sq.ft 8,803 lot size
Open Saturday & Sunday 2-4 pm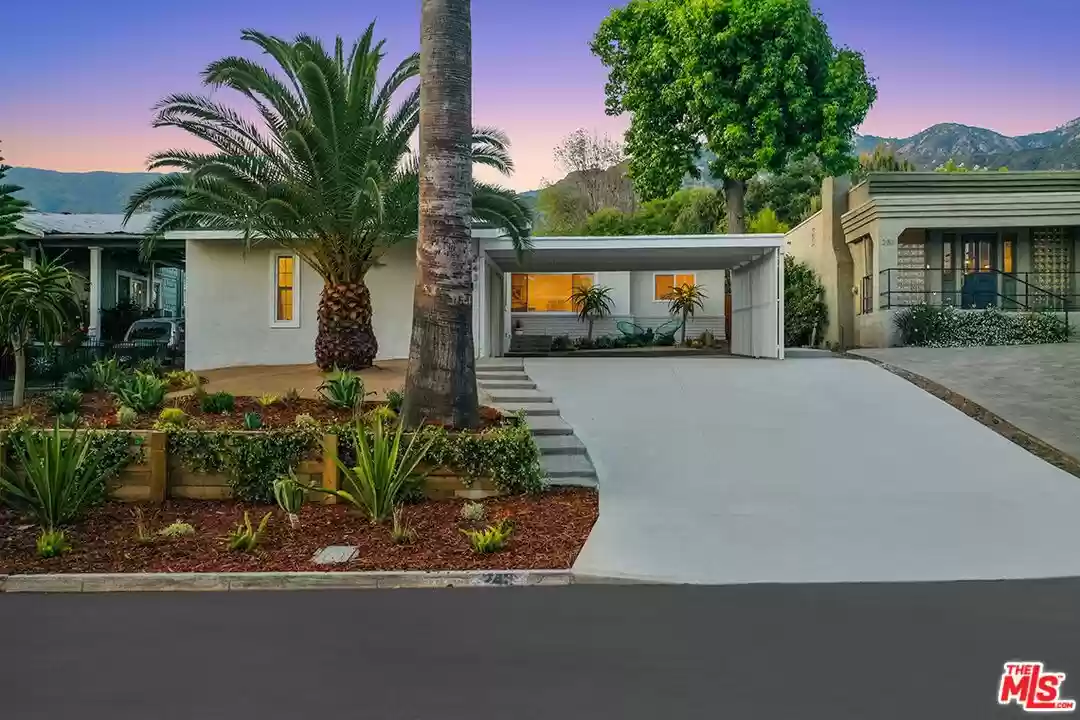 This home does not have a lot of curb appeal, but itś a wonderful surprise on the inside! I really like all the finishes that this developer used! The entryway has this matt blush tile that is so appealing. Off the entry is the master bedroom and then you see these steps that go down to another space which I thought might be awkward, but actually itś a big beautiful bathroom and walk-in closet. The formal living room has this expansive window and then thereś the dual sided fireplace with the dining room on the other side. The galley kitchen was opened up enough to give it a nice flow and the dining room flows out to the backyard. The backyard is a great space with a nice pool, grassy area and a separate guest studio that you could rent out. Overall a great house and definitely worth seeing!
2540 Lambert Dr. Pasadena
$1,495,000 3bd & 2ba 1,689 sq.ft 8,085 lot size
Open Saturday 2-4 pm.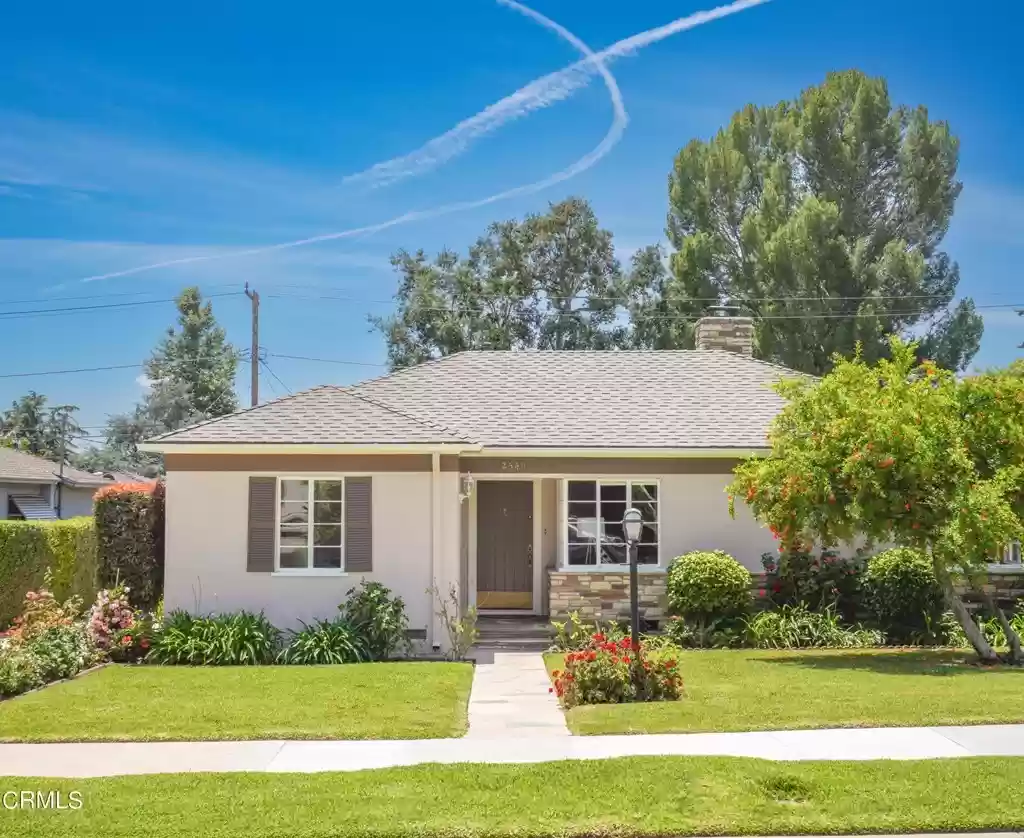 Hereś another house that does not exactly Wow you from the curb, but itś a great house once inside! I love the formal living room with the stepped ceiling and the French doors that open out onto the covered patio. The formal dining room also flows out to this space creating a very nice open flow. The kitchen definitely needs updating but could be opened to the dining space very nicely. Itś biggest drawback is that the driveway to the garage takes up most of your yard so you have to be creative with the landscaping. Still a very classic traditional on a great street worth seeing for sure!
201 N Orange Grove Blvd #508, Pasadena
$1,050,000 2bd & 3ba 1,664 sq.ft
Open Saturday & Sunday 2-4 pm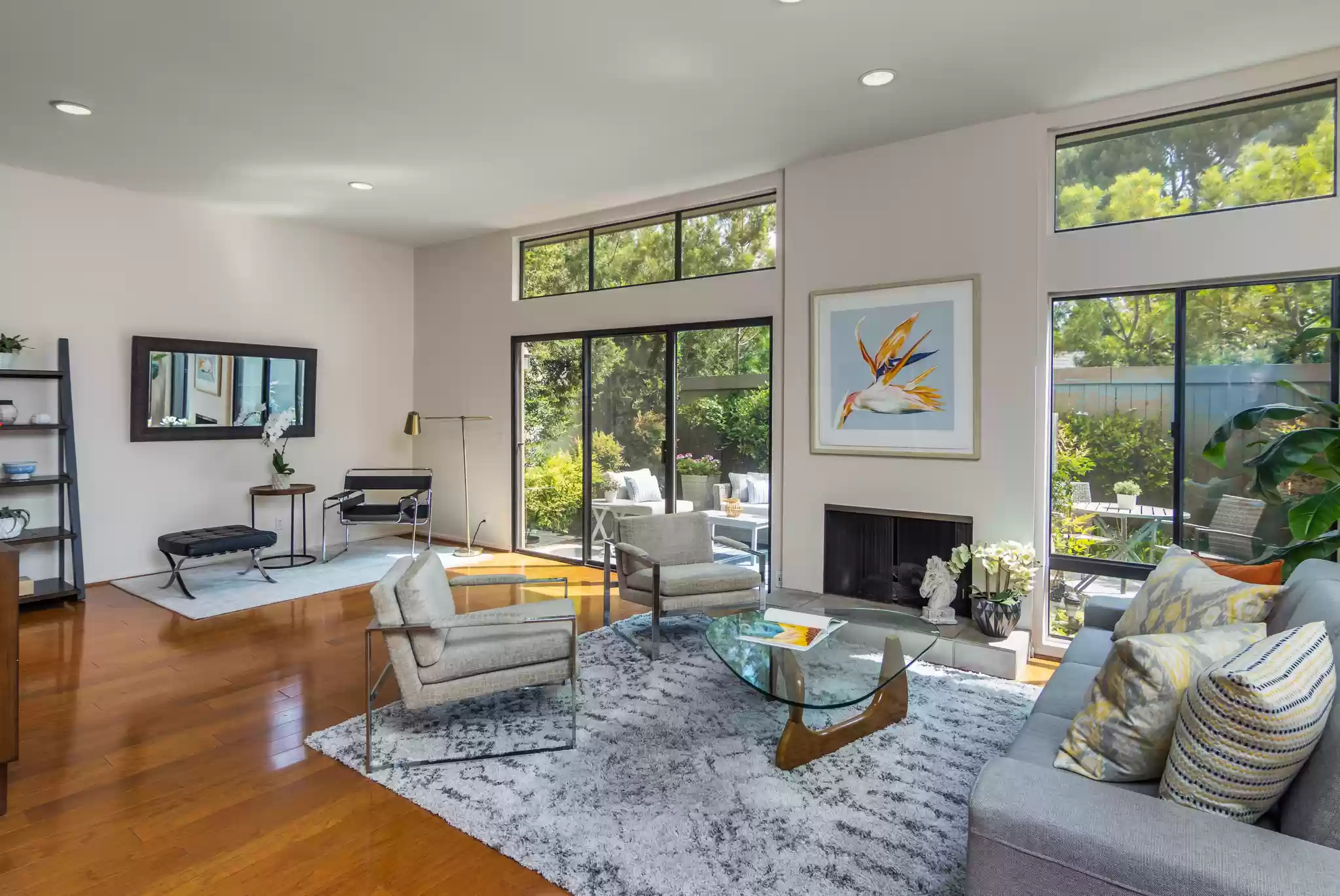 I did not get a chance to see this one, but I love the units in this complex with their high ceilings and big patios! I love their location too because theyŕe right by the Gamble House… so still walking distance to Old Town, but not in the thick of it. The kitchen and baths definitely need a breath of fresh air, but in great shape overall. These always sell fast so if you are interested do not wait!
385 W Marigold St. Altadena
$975,000 3bd & 1ba 1,250 sq.ft 8,975 lot size
Open Saturday & Sunday 1-4 pm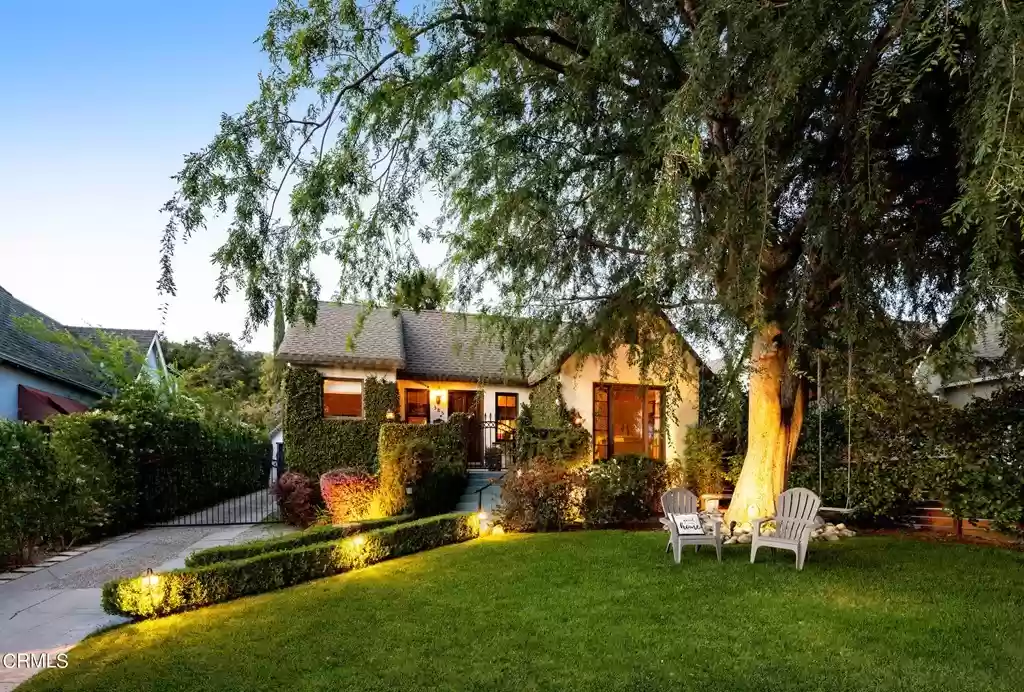 This home is quite charming with wonderful curb appeal and all that lush landscaping. The new owners have not been there that long, but they did definitely lighten up the place from the previous owner who liked all her finishes on the dark side. I love that the dining room flows out to that spacious yard, creating a nice open flow. And at some point you can add on to the last bedroom to create a very nice master suite!
Thatś it for this week! Stay safe & healthy!!