Hi Everyone!
Back out on Caravan yesterday and asking agents how their listings are doing and so far so good! We're not getting as many offers, but the homes are still selling where we expect them to. We're just not getting the frenetic energy that will take the pricing up to yet another insane level. The hardest part for agents is going to be to manage seller's expectations because the market has been so crazy for so long, they just expect it to continue!
1471 Arroyo View Dr. Pasadena
$2,099,000 4bd & 3ba 2,240 sq.ft 9,879 lot size
Open Saturday & Sunday 1-4 pm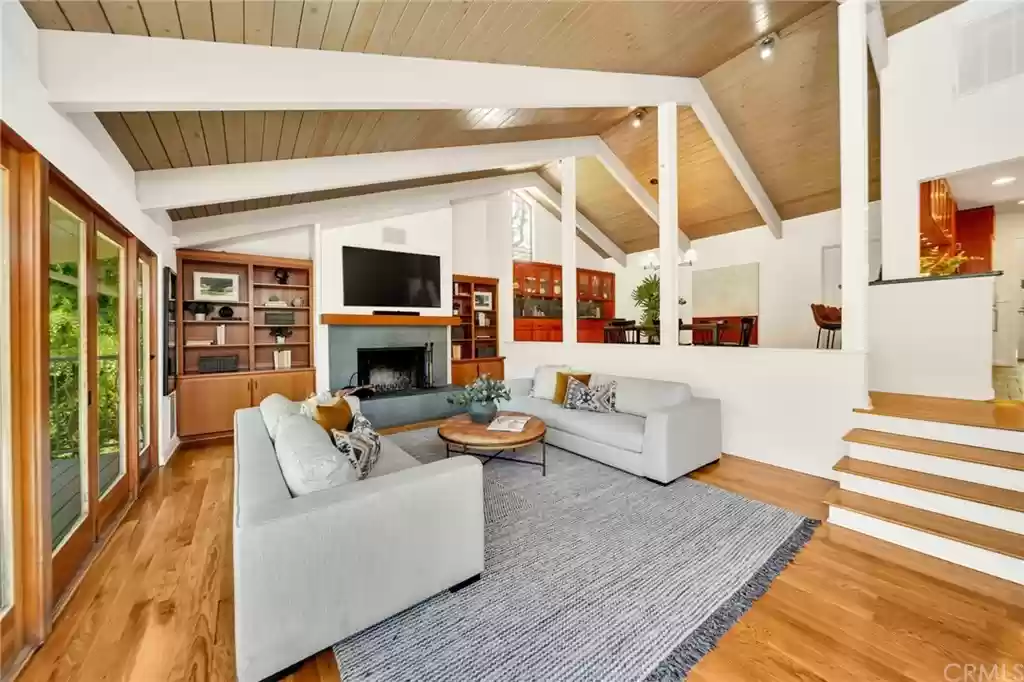 Arroyo view is a private little street off of Lida in Linda Vista….the houses are packed in kind of tight and there are no curbs and gutters on the street so it's not my favorite street in Linda Vista. Still it's Linda Vista and this is a very nice house! I love how the house sits high so that when you enter that wonderful living room with that pitched beamed ceiling you have a view of the tree tops……very serene! The series of French Doors flow out onto an expansive deck perfect for soaking in those views! Down a level they set up an outdoor kitchen and then at the bottom is a wonderful pool & spa! The master bedroom also has those wonderful ceilings and its own fireplace. The upgrades were done about 10 years ago so they're a bit dated, but still very tasteful!
1611 El Rito Ave. Glendale
$1,900,000 3bd & 3ba 3,015 sq.ft 11,156 lot size
Open Saturday & Sunday 2-4 pm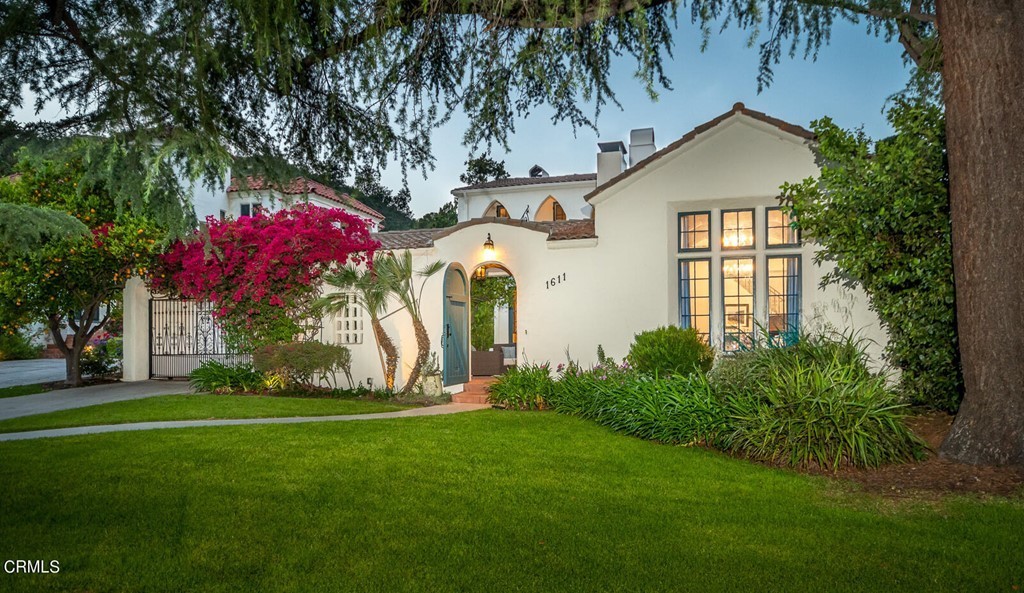 I didn't get a chance to see this one, but it's just so striking in the pictures, I had to point it out!! Let's start with that front courtyard!! The fireplace and a winding staircase to the upstairs balcony……so European! Then the living room with that expansive picture window and massive arched beams…..can you say wow!! So the kitchen needs a re-do and I'm not a fan of all the finishes in the baths….I love what they did for most in the master….just not a fan of the etched glass….probably just a me thing. To top it all off you also have a guest house in the back….definitely something worth checking out if you're in the area!
1101 E Woodbury Rd. Pasadena
$1,650,000 3bd & 2ba 1,924 sq.ft 10,724 lot size
Open Saturday & Sunday 1-4 pm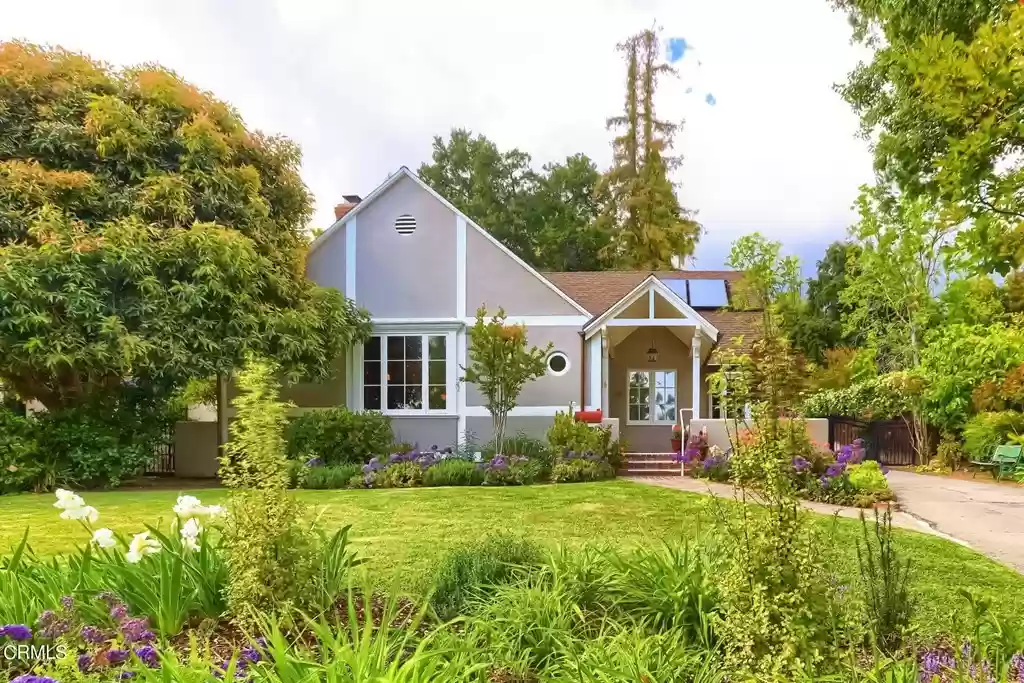 I've always loved this house! It is such a warm and inviting classic home. Now I don't know what's wrong with the pictures….they make the wood floors look like cheap gray laminate and the glare off the light fixtures is alarming. Trust me when I say it's a great house and it has been tastefully upgraded throughout….not too much…..just enough. I especially love how they kept that original sink in the main bath….so cute!! Funny enough one of the things I love the most is the hallway! It's a wonderfully wide space that leads you to all the rooms with a gracious feel. The backyard is another wonderful space not to be missed. Definitely check out this house!!
1866 Las Lunas St. Pasadena
$1,550,000 3bd & 3ba 1,984 sq.ft 7,507 lot size
Open Saturday 2-4 pm & Sunday 1-3 pm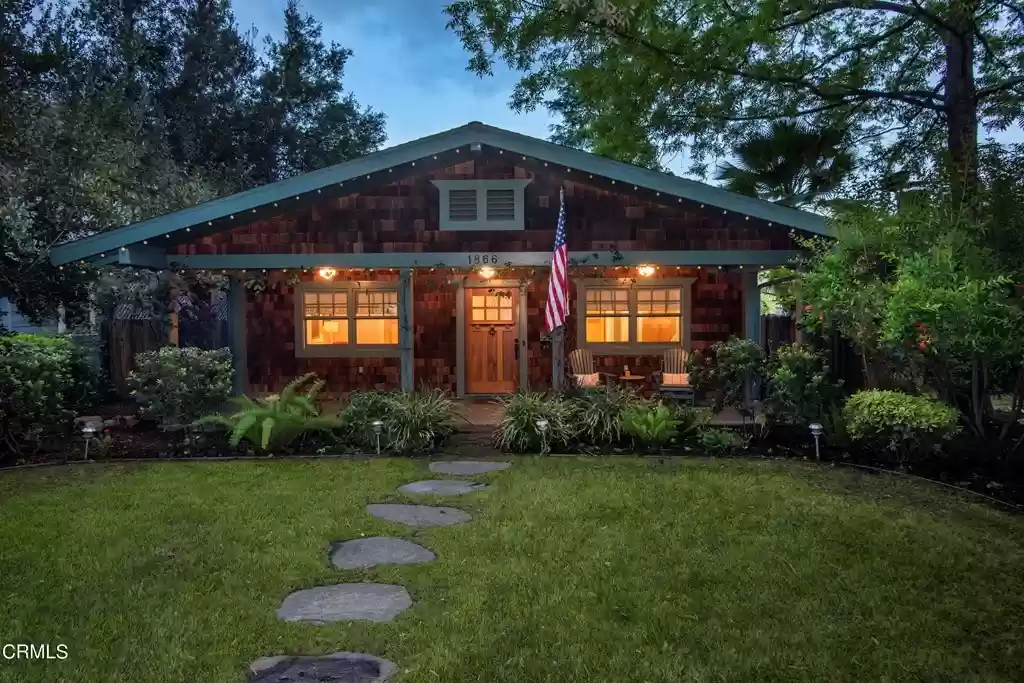 I have mixed feelings about this one because you expect one thing when you look at the front and then you walk into a totally different style of home. It's a charming little cottage in the front, but then it's like a newer construction home inside. You walk into a gallery space that leads you past the bedrooms to the back of the home where you have one large great room for entertaining. I love how it flows out onto that deck and the sublime landscaping……such a private retreat feel and then you have that cute little guest room and bath off the garage as well! The current owner added a lot of charming finishes to bring more warmth to the newer construction…..but something is still a little off for me. Still I think a good house in many ways and worth a visit!
780 Rim Rd. Pasadena
$1,499,000 3bd & 2ba 1,889 sq.ft 11,521 lot size
Open Saturday & Sunday 2-4 pm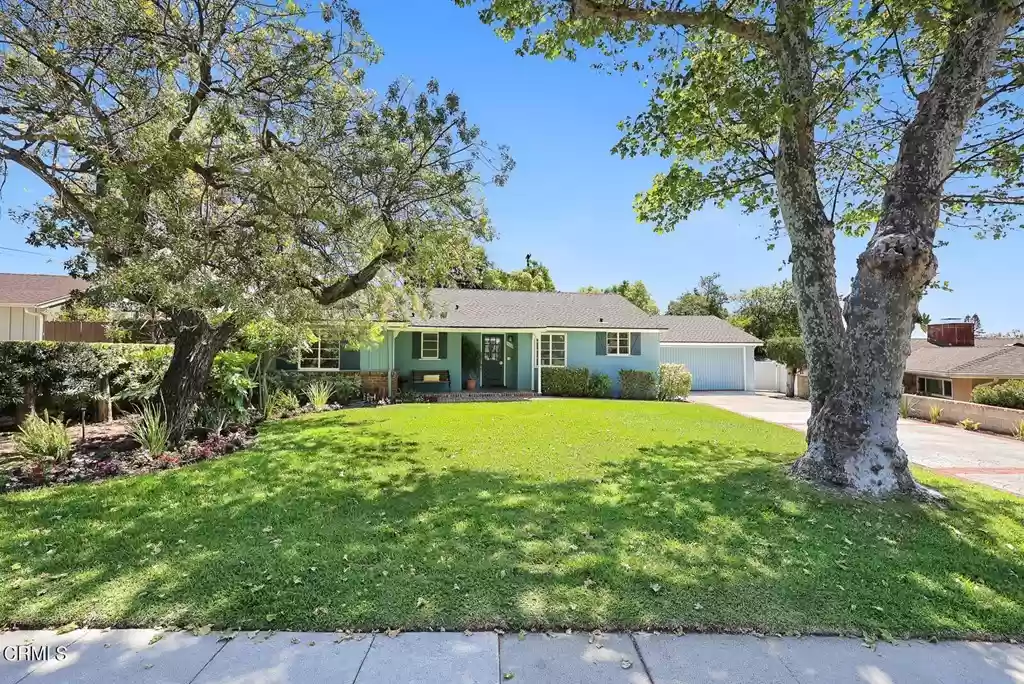 This ranch style home is located in the coveted Lower Hastings neighborhood. They cleaned it up to get it ready for sale and put in some cheap laminate flooring….but it will do for now till you can afford to put in the good stuff. My favorite feature are those sliding doors in the living room…..I love the panes…it gives it such a classic formal look! It has a comfortable floor plan, but it needs updating…starting with opening up that kitchen into the living areas! Still a nice value for Lower Hastings!
1700 Morada Pl. Altadena
$1,325,000 3bd & 2ba 1,622 sq.ft 7,259 lot size
Open Saturday 11-4 pm & Sunday 12-4 pm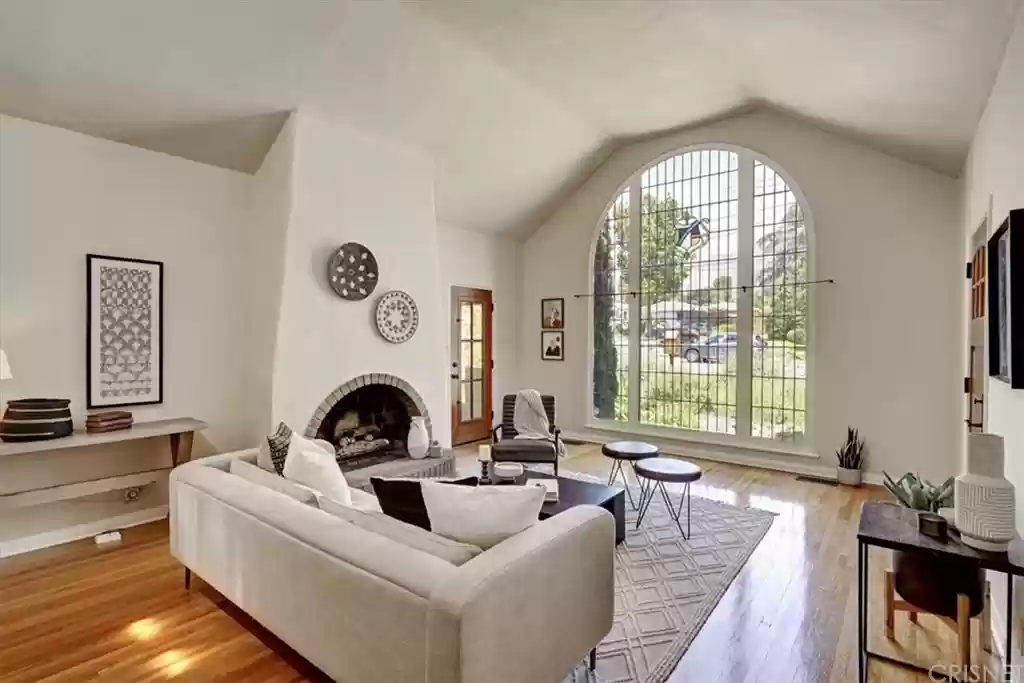 There are so many things to like about this house…..first and foremost is that living room! A soaring ceiling with that amazing window …how can you not fall in love! I also really like that cute courtyard off the front. You can get to it from the living room and front bedroom. Off the living room you step up to a cute little office space. I would tweek the kitchen by changing the doors on the cabinets and painting them out. Change the countertops and the flooring and you'll have a new kitchen! Down the hallway you have 3 bedrooms, including a master suite. The backyard is a nice space that could use some jazzing up. Still a very well kept house with character and worth seeing for sure!
3685 Fairmeade Rd. Pasadena
$888,000 3bd & 2ba 1,661 sq.ft 12,392 lot size
Not Open but Vacant and Easy to Show!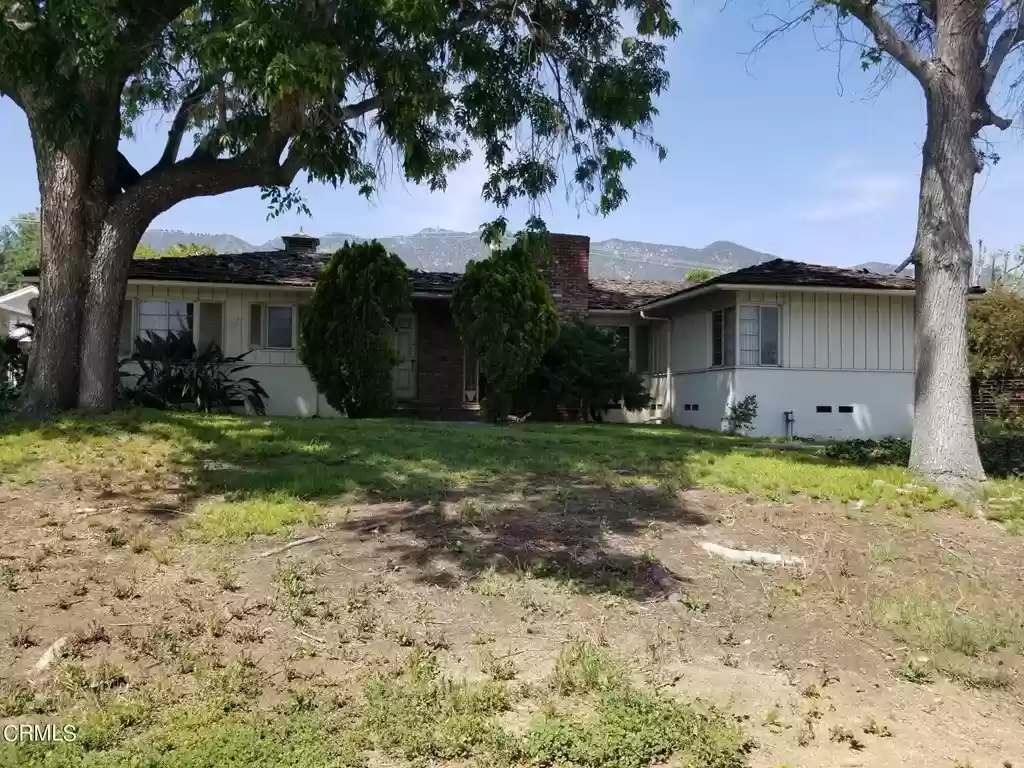 So for the bargain of the week…..come to see this ranch in Lower Hastings on a large lot! It is chuck full of possibilities! The floor plan is pretty straight forward and a good flow, but you also have some very nice add-on potential! With a lot of the homes in Lower Hastings you go down the driveway and then turn left or right to get to your garage. Which of course cuts up the whole yard. This house also has that situation, but if you build a new garage at the end of the driveway and then enclose the breezeway and convert the current garage….you can add 600 sq.ft to the floor plan and still have plenty of yard for a pool and landscaping….whatever your heart desires! Now we'll see what it actually sells for…..I'm thinking around $1.2.
346 Northcliff Rd. Pasadena
$849,000 2bd & 1ba 1,058 sq.ft 6,079 lot size
Open Saturday & Sunday 2-4 pm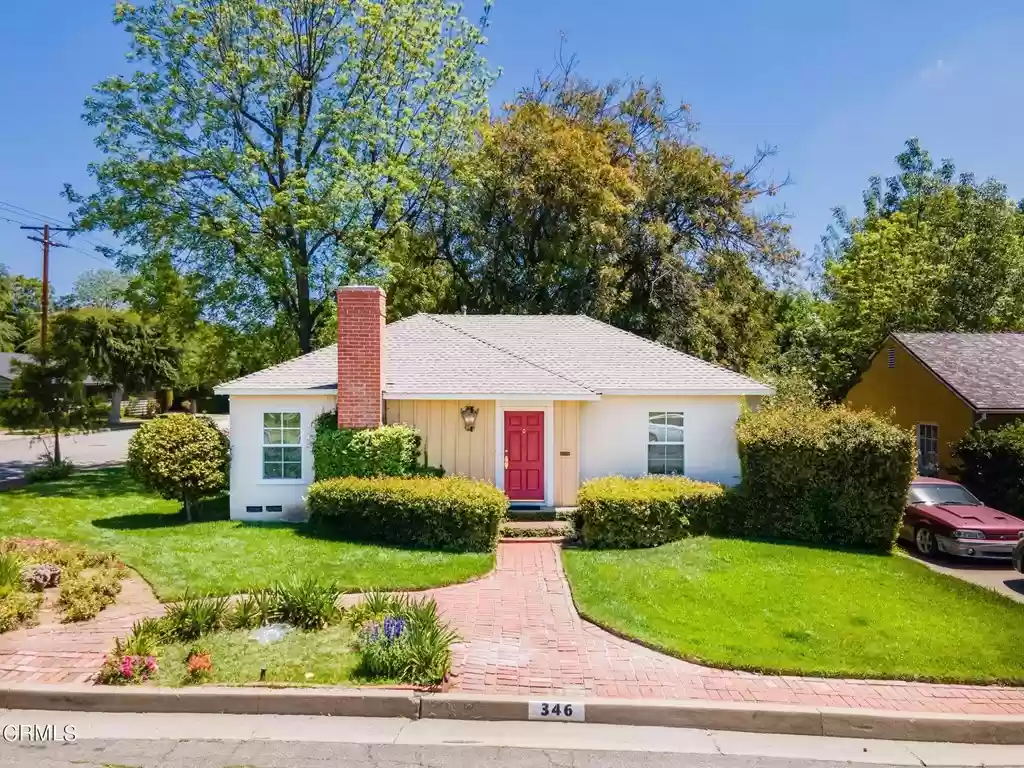 So this house doesn't have as much potential but then it shouldn't sell for as much. It needs about as much work as the one on Fairmeade, but it's smaller so more manageable. It is a cute traditional with a straight forward floor plan…..except that they enclosed the breezeway and it's horrible so I would tear that down. The garage is oversized so it has some very nice ADU potential!
That's it for this week! Stay Safe & Healthy!!