Hello Everyone!
My apologies….I've been more than a bit busy the last two weeks and dropped the ball on my "Favorite Homes" and now I'm sending this week's blog at the last minute….barely in time for today's open houses!
I can tell you one thing…….is that all the buzz on Caravan is whether the market will change. Even though the interest rates have been climbing steadily the consensus still seems to be no change in pricing.
It does seem that homes are getting fewer offers and that buyers are getting a little pickier, because the cute homes seem to get all the attention and still can get over 20 offers, but then the ones that aren't so cute usually get less than 10 offers. The pricing is still strong …..so initially it just seems that there won't be further pressure to push pricing up to yet another higher more insane level.
With the interest rates now over 4%, this month will be very telling as to what the market will do!
I'll keep you posted!
Open Sunday 1-4 pm
325 S Grand Ave. Pasadena
$6,750,000 4bd & 7ba 5,908 sq.ft 27,649 lot size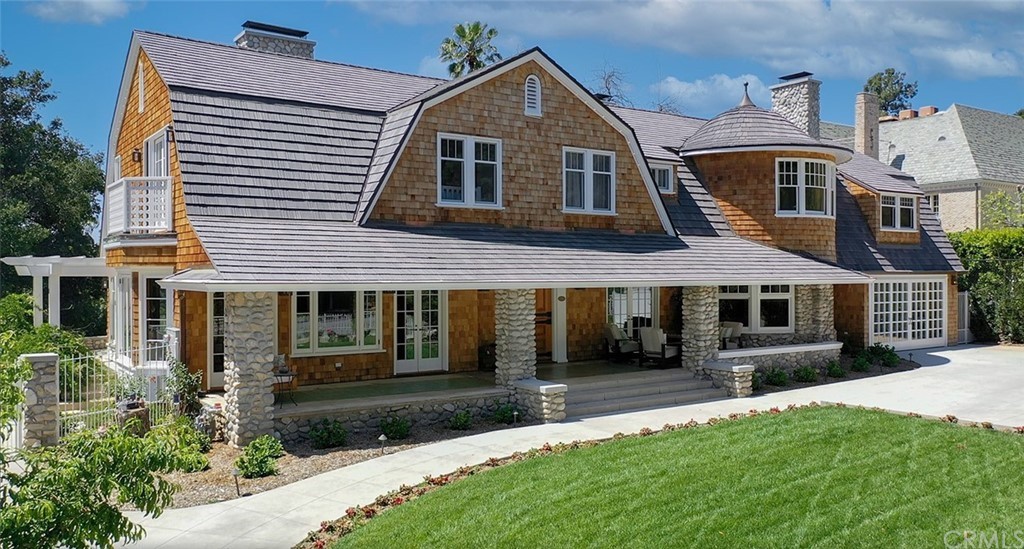 I was so excited to see this house come back on the market! I saw it a few years back and it was beautifully designed in that East Coast Hampton style that we don't see too much of over here….so of course I love it! The owner had maintained it very well but nothing had been updated….still the architectural detailing was superb and it didn't take much imagination to envision what it could be. These sellers did an amazing job with the restoration and they updated lt in keeping with the style of the home! According to the agent, they spent $4 million remodeling it!!! Not surprising since they redid everything……from all new windows and shingle siding to all new systems…..in addition to the exceptional kitchen and bath remodel! It is a gracious home yet not too stuffy……and I love that 2nd story family room on the north wing of the house with all that rich wood paneling. The only downfall is that there is no real back yard……..it terraces down quite steeply behind the house so not very usable.
Open Sunday 1-4 pm
3333 Yorkshire Rd. Pasadena
$1,899,000 4bd & 4ba 2,670 sq.ft 7,209 lot size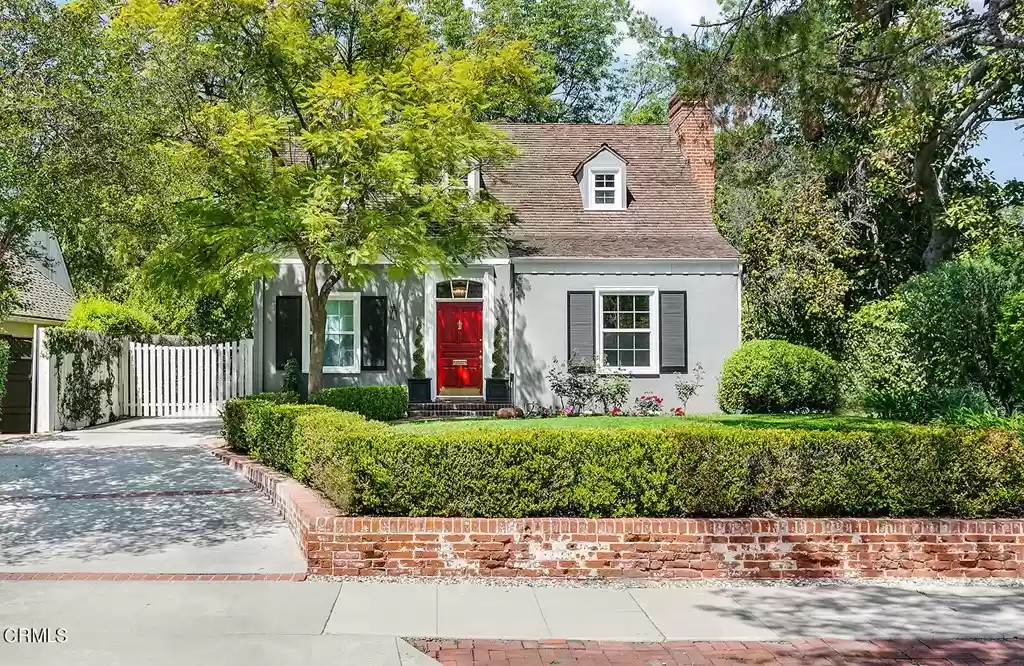 Here's another home that has been remodeled by sellers who took a lot of time and consideration in the upgrades! It has a great floor plan with 1 bedroom and bath downstairs for guests and 3 bedrooms upstairs including a spacious master suite! I love that sunroom encased in glass and the open flow of the space with the kitchen opening to the dining room which flows out to the yard! On top of all that, they converted the garage into a legal ADU and it's so cute! The only thing I can nitpick about is the grey stacked stone on the fireplace…. just feels too modern for that style of home……other than that great!!
Open Sunday 1-4 pm
2352 Ganesha Ave. Altadena
$1,499,000 4bd & 3ba 2,037 sq.ft 5,180 lot size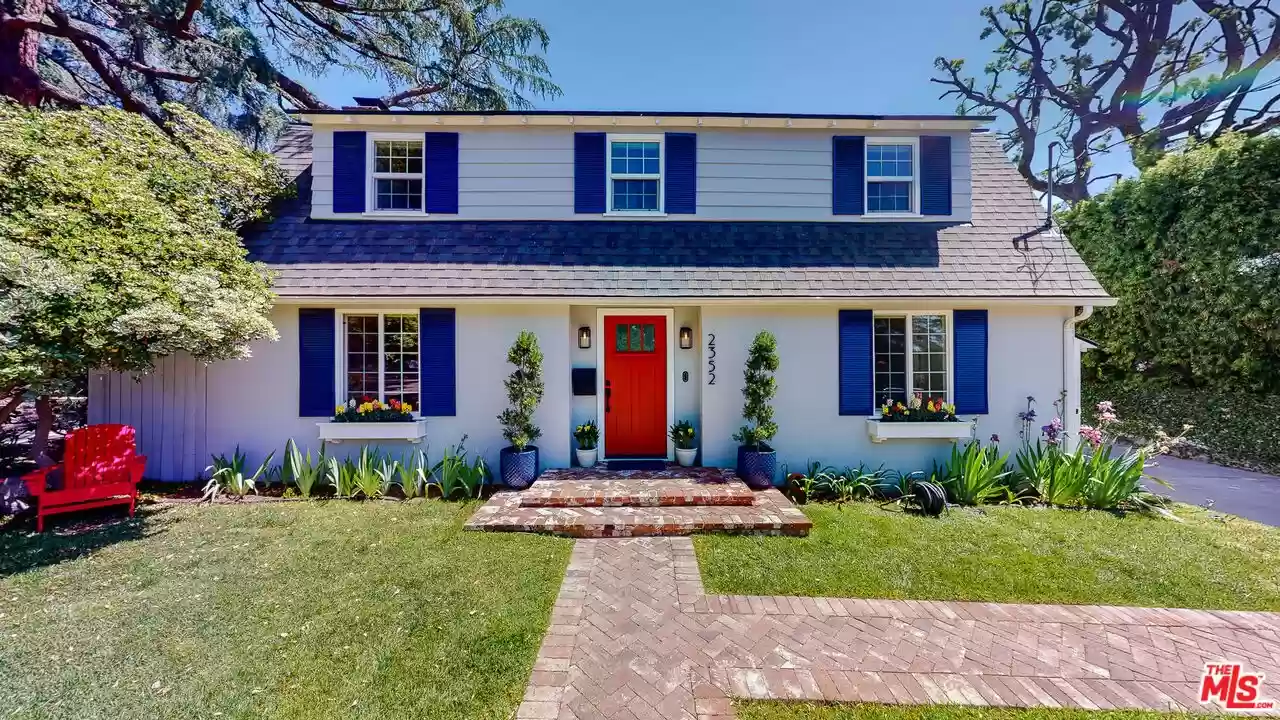 So if you're budget doesn't stretch to the Yorkshire price point, then try your hand at this cute Cape Cod in the Country Club area of Altadena. This home also has a guest bedroom down and 3 bedrooms including a master suite upstairs. It's smaller so the spaces are tighter, but still a nice open flow downstairs with decent upgrades. They also did a very nice job with the master bath remodel. The other two bathrooms aren't anything to write home about, but they are nice and clean. The yard is a bit smaller than average, but because the house is two stories it's very usable.
Open Sunday 1-4 pm
1632 Paloma St. Pasadena
$1,420,000 2bd & 2ba 1,766 sq.ft 10,552 lot size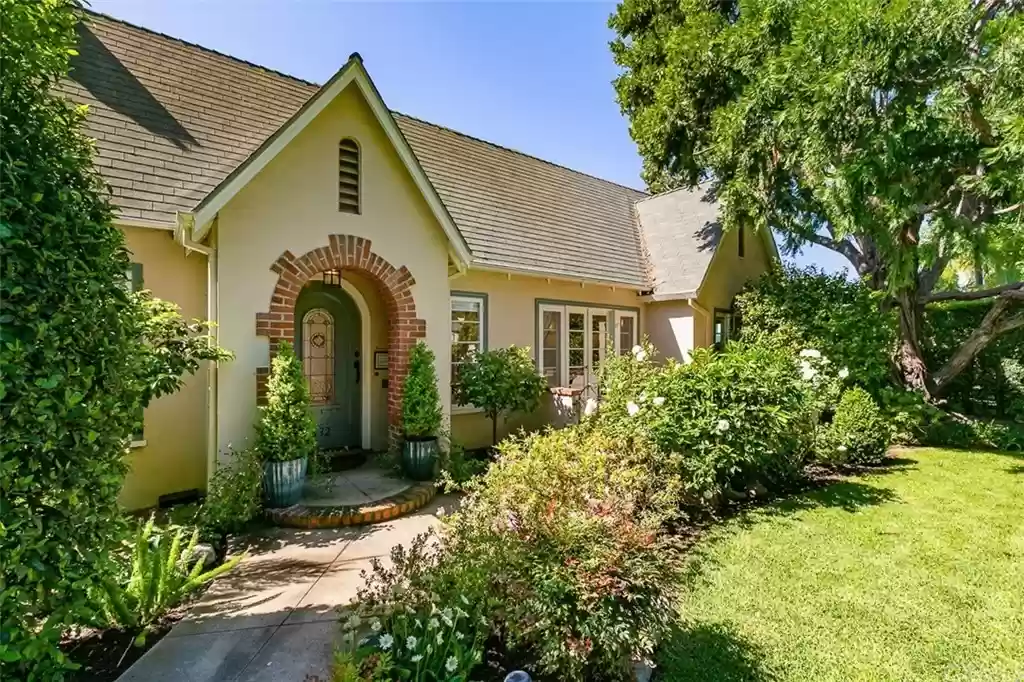 Now this little English packs a lot of punch! It has so many striking architectural details for such a modest sized home. First of all you can't help but admire it's curb appeal with the brick trim around the entry and the front courtyard. But wait till you get inside! Pictures just don't capture it, but the coved ceiling with the elaborate plaster molding and french doors that flow out to the back give the living room such a majestic feel! Then the dining room echoes those same details except that it flows to that darling front courtyard. The kitchen is a great space and I would blow out the wall between the laundry and the breakfast nook and redesign the kitchen to flow out to the backyard or even better add on a family room. Then there's a cute studio in the back that makes a great office or game room. The large lot leaves this home ripe with possibilities. It's a beauty!!
Open Sunday 1-4 pm
210 Highlawn Pl. Altadena
$1,348,000 3bd & 2ba 1,530 sq.ft 7,952 lot size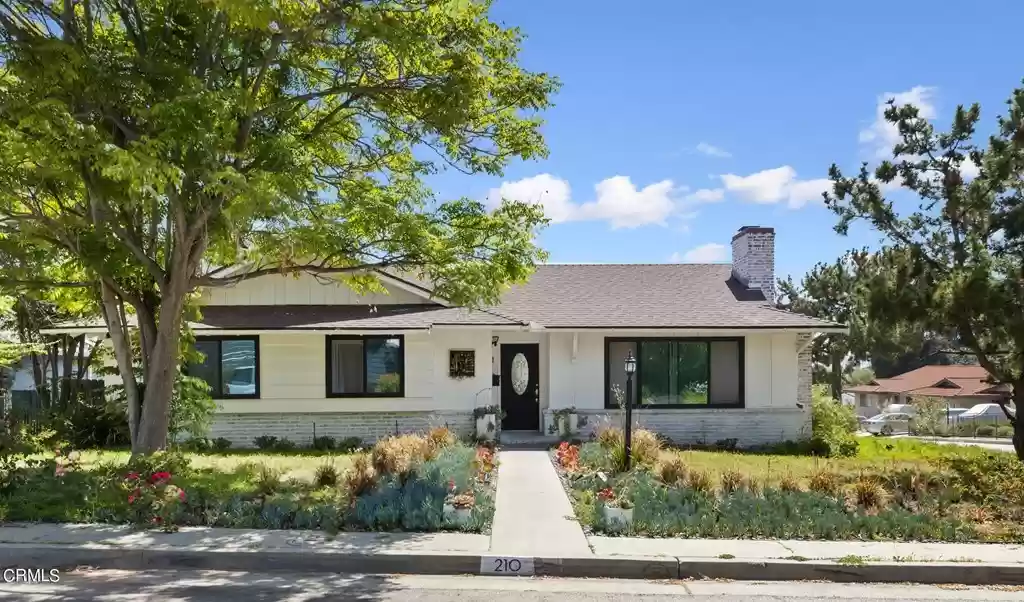 This mid century ranch sits on a quiet little street which is a finger of Christmas Tree Lane and just around the corner from the Waldorf School. This home has a nice open floor plan and it's a comfortable lay out for the size. The sellers remodeled most of the home including electrical and plumbing upgrades. Of course I don't like all the gray on gray, so I would paint the kitchen cabinets a warmer color and I would get rid of that gray laminate flooring…..it just makes it look like a cheap flip. The sellers have plans for an addition and in fact the back patio is the foundation for that addition if the next buyer wants to finish what they started!
Open Sunday 1-4 pm
864 Victoria Dr. Pasadena
$1,299,000 3bd & 2ba 1,801 sq.ft 7,499 lot size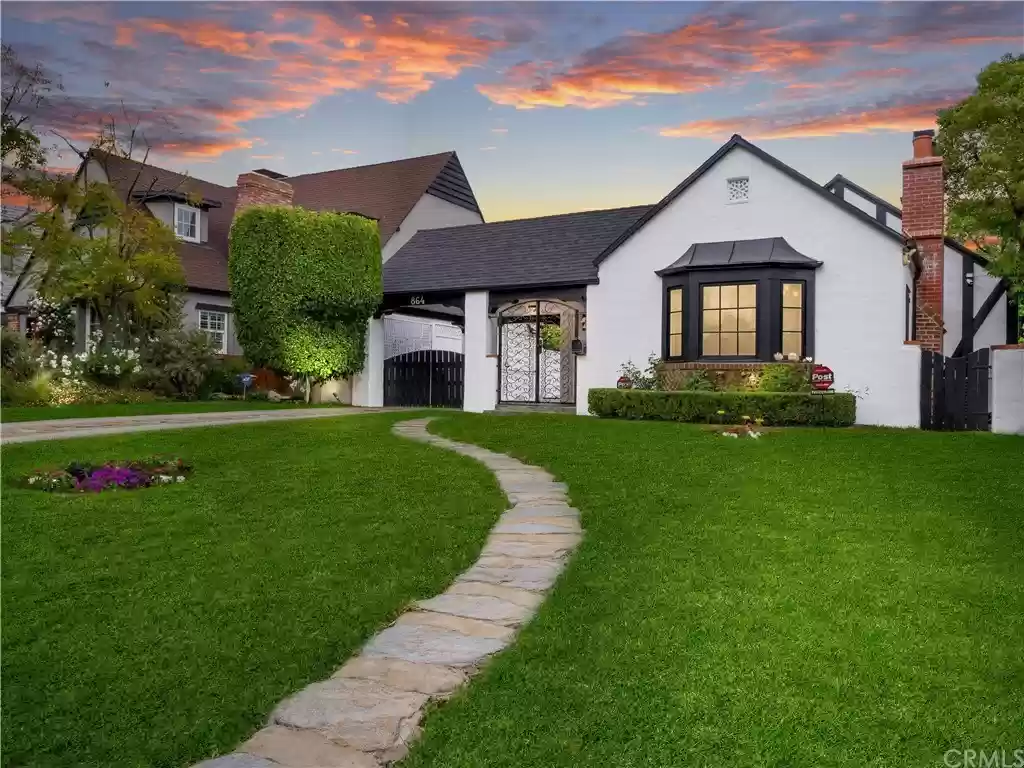 There are just a few streets in this part of Pasadena that go from Mountain down one block to Loma Vista and they're all so cute! Victoria Drive is one of these streets! There is a lot to like about this classic English home. I love the coved and beamed ceiling in the living room along with the plastered fireplace. It is a traditional English so it doesn't have an open flow, but they did stage the 3rd bedroom as an office because it has doors that open out to the backyard and it gives it a more open feel. There's technically not a master suite, but the big bedroom in the back has a cute room off of it that you could turn into a master bath. The kitchen is dated, but if you just paint the cabinets a beautiful color and change out the countertops…..it'll feel fresh and new. I don't mind the slate in the kitchen and breakfast nook, but I would take it out of the dining room and put hardwood flooring that matches the living room.
Open Sunday 2-4 pm
3329 Paloma St. Pasadena
$1,295,000 3bd & 2ba 1,859 sq.ft 8,404 lot size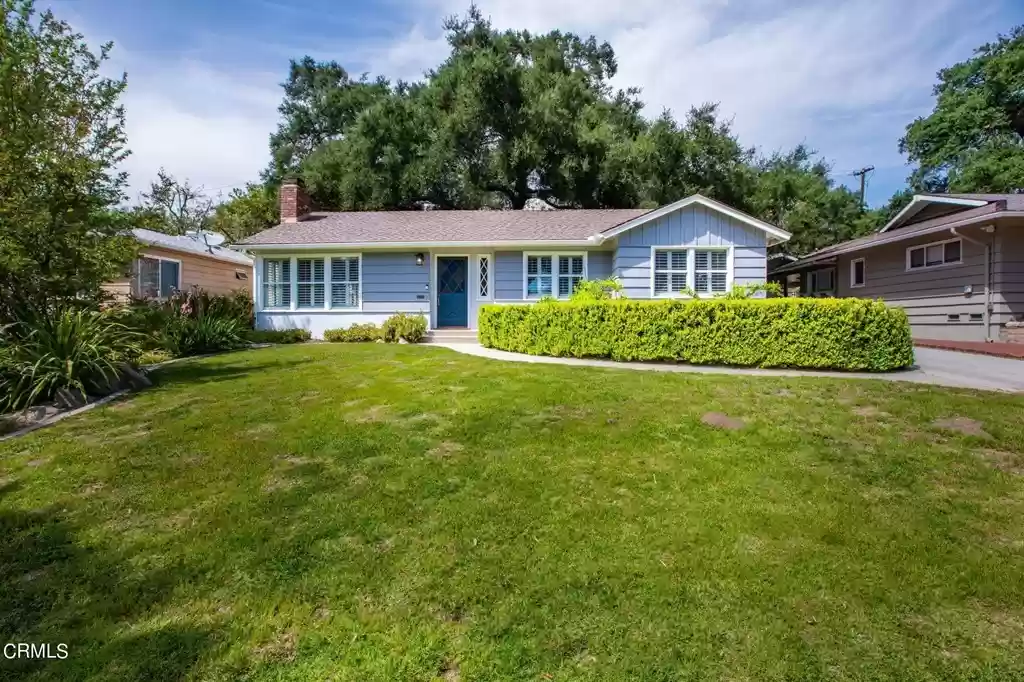 So I have mixed feelings about this house. I like it because it's a lot of house for the money and in clean condition. I don't like that it's all the way at the end of Paloma ….2nd house in from Sierra Madre Villa. On the one hand I love the 50s post and beam family room addition on the back, but then not sure how to meld the ranch style curb appeal and details in the rest of the house with the mid-century addition. Of course I would like to make the whole thing look mid-century versus taking the addition and making it look like a ranch, but if you're up for the challenge or you don't care that the house has two different styles……then check it out today!
Open Sunday 10-2 pm
1670 N Hill Ave. Pasadena
$1,100,000 2bd & 1ba 1,203 sq.ft 3,420 lot size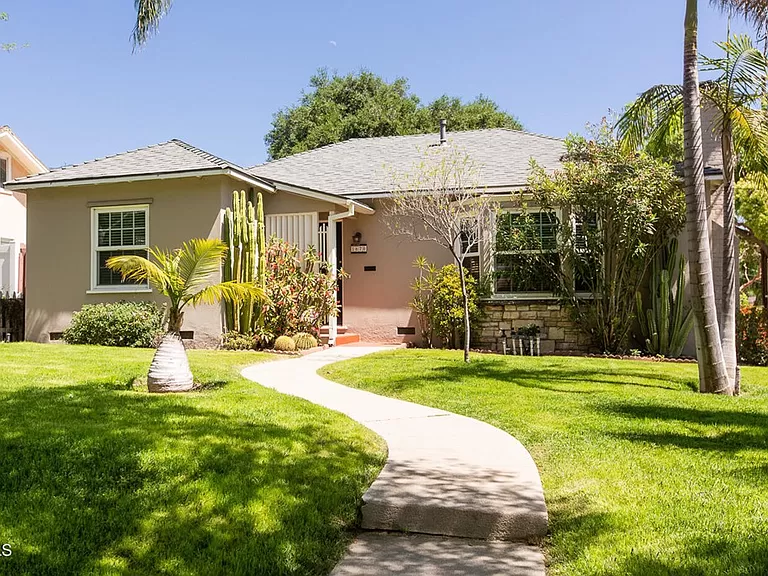 This block of Hill is actually quite lovely and this home has a permitted ADU! It's not just a garage conversion, it's a separate unit next to the garage! And since the property sits on the corner, the access to the unit is on the other street, providing a wonderful sense of privacy between the house and the ADU. It's funny you can tell that the unit has been there since at least the 50s so not sure why it's not a legal duplex, still a great value to get into this neighborhood and have rental income!
Open Sunday 1-4 pm
1758 N El Molino Ave. Pasadena
$999,000 3bd & 1ba 1,320 sq.ft 5,409 lot size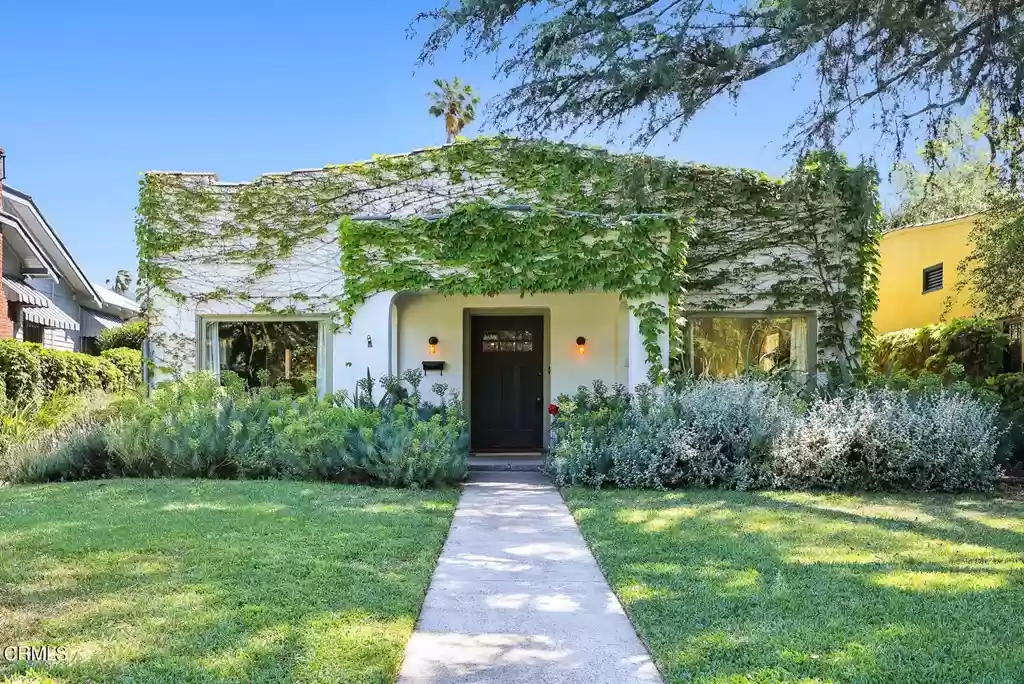 This Spanish is sooo adorable! I love how the Boston Ivy covers part of the house…..now of course an inspector would tell you it's not a good thing cause it messes up the stucco on the house…..still I love the effect! The living and dining room stretch across the front of the house and they did a nice job remodeling the kitchen. Although, I would of opened it up to the dining room a bit….still a cute kitchen and the bath has also been nicely upgraded! It has 3 bedrooms and a cute backyard……I would be surprised if it didn't sell for over $1.2
Open Sunday 2-4 pm
1132 Princeton Dr. Glendale
$999,000 2bd & 2ba 936 sq.ft 4,019 lot size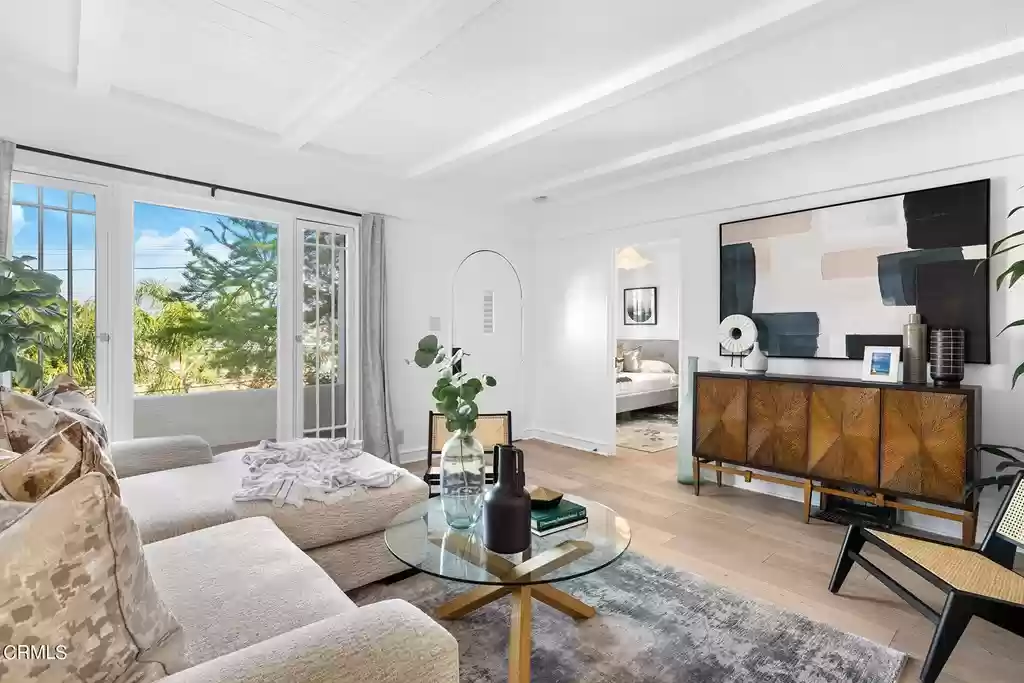 Adams Square is the only transitional neighborhood in Glendale. It's a cute hilly area that sits behind Forest Lawn. It's small, but absolutely adorable and conveniently located so I'm sure it will get a lot of attention ! There's also a cute little room and bathroom in the upper patio for guests or an office!! There's no garage, but then what do you want for a million dollars these days :/
Open Sunday 2-4 pm
781 Morada Pl. Altadena
$899,000 2bd & 2ba 1,186 sq.ft 7,262 lot size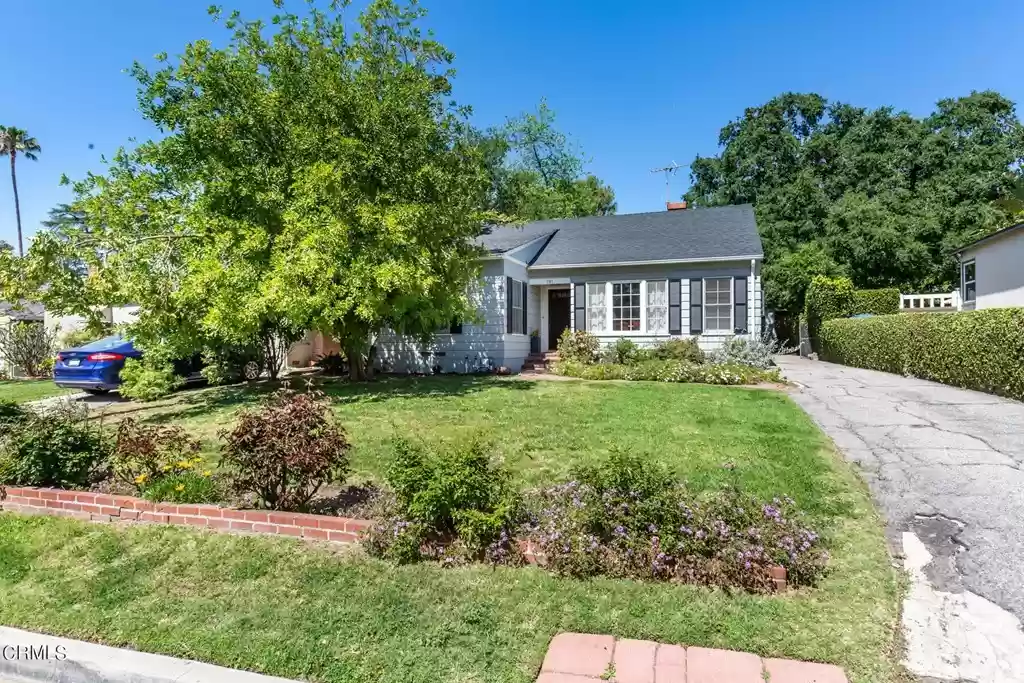 It's funny that the first block of Morada west of Lake is actually a lot nicer than the first block of Morada east of Lake. It is a mixed use area with duplexes and some triplexes on the street, but the street overall has a really nice look! My favorite feature of course is that wall of windows that overlooks the backyard……it's so nice! It has a nice comfortable flow with lots of light and the backyard is a wonderful lush and private space! Now the only thing is that the garage is not converted…..it's just a finished garage and you would have to run plumbing and everything to actually convert it. Still a cute house that will get a ton of offers!
That's it for this week! Stay safe & healthy!!