Hello Everyone!
So there's only two weeks left before we're in full Christmas mode…so this will be the last push of inventory for the year! Who knows what next year holds for us! With the interest rates on the rise that should stabilize the pricing but there's still so much demand out there it's hard to say which way it will go!
Usually you get more of the trust sales and fixers coming on the market this time of year, but this week there are actually quite a few nice homes to choose from that you can move right into after the holidays!
Open Saturday & Sunday 1-4 pm
958 N Mar Vista Ave. Pasadena
$1,349,000 2 bd & 2.5 ba 1,515 sq.ft. 8,815 lot size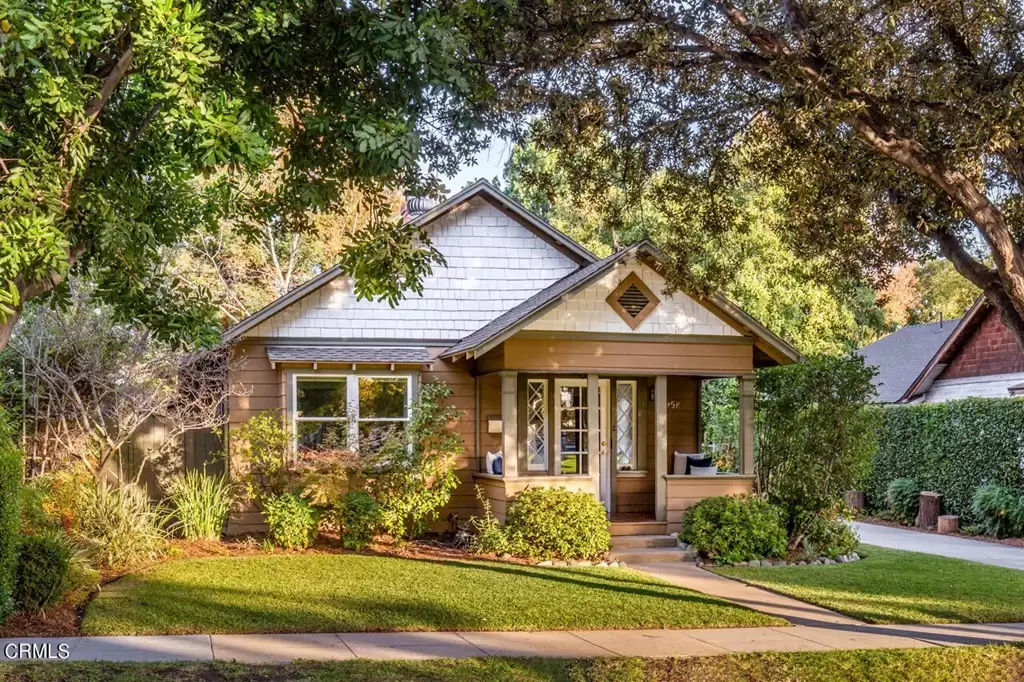 Even though I think it's priced on the high side, this is a very cute little craftsman! I love the curb appeal and even though the living room is tight…they did a nice job reworking the kitchen space and adding on a family room encased in windows that overlook that magical backyard! I love the grouping of redwood trees that shade that sitting area and the walkway that leads to the stone patio in front of that darling guest quarters!! It sits right across from the park, which isn't ideal but if you love Bungalow Heaven definitely check this one out!
Open Saturday & Sunday 2-5 pm
2135 E Orange Grove Blvd. Pasadena
$1,300,000 3 bd & 3 ba 1,926 sq.ft. 7,349 lot size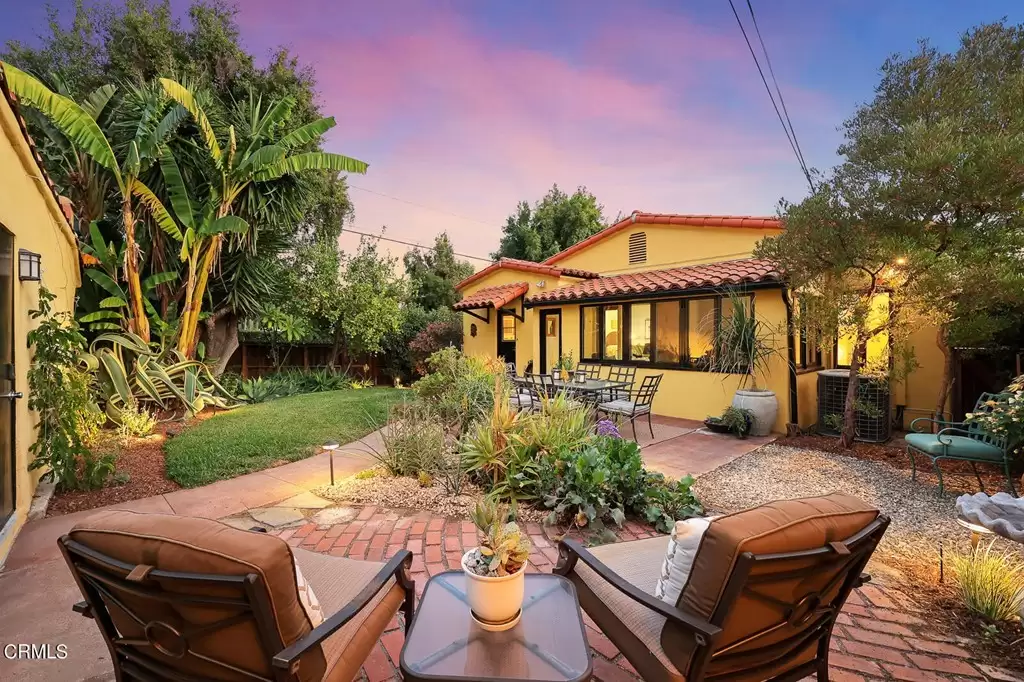 Right before Thanksgiving there was a lovely English style home just across the street that sold right away. Now I figured because it was on such a busy street it would stay closer to the asking price of $1,350,000, but it sold for over $1.5….so again….what do I know!! This one is a bit smaller but dripping with charm and style so I'm sure the fact that it's on Orange Grove won't affect it either. I love the natural wood exposed on all the trim and doors and those magnificent picture windows that grace it's living spaces! The living room is light and bright with a soaring barrel ceiling! The kitchen is dated, but it's a nice big space with a breakfast nook! There are 3 spacious bedrooms and a private master bath for one of them that has been remodeled with period style finishes. The yard isn't as big as the one across the street so I'm guessing it goes for a bit under $1,450,000 but we'll see!
Open Saturday 12-4 pm & Sunday 1-4 pm
1637 Country Club Dr. Glendale
$1,299,900 3 bd & 2 ba 1,865 sq.ft. 6,517 lot size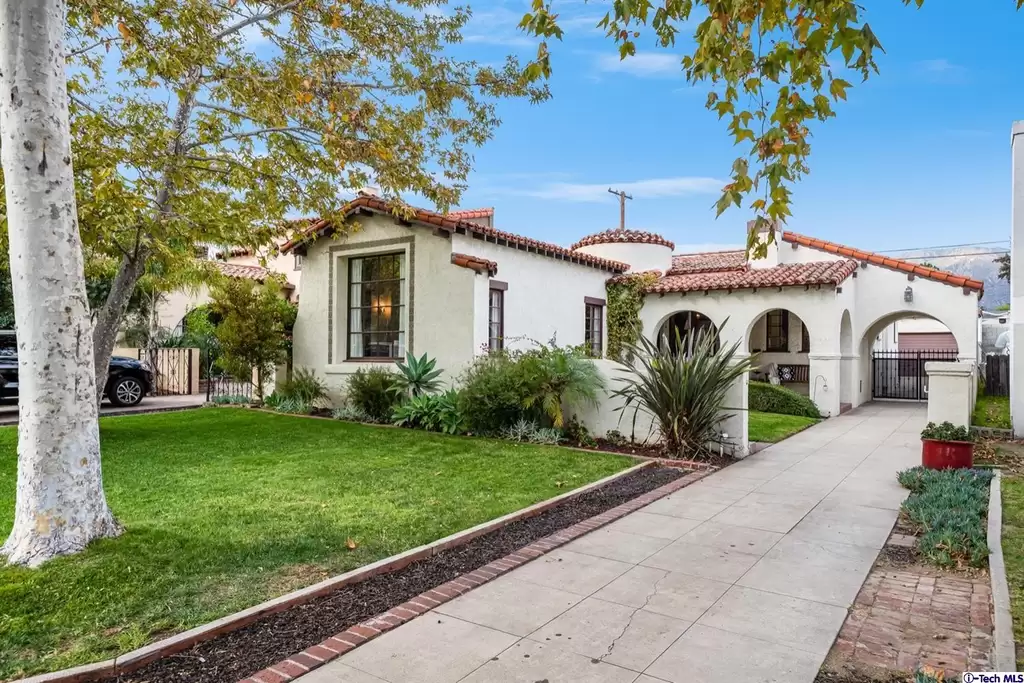 I didn't get a chance to see this one, but I love this little pocket of Glendale called the Verdugo Woodlands! It's a strip of housing that connects North Glendale to Montrose and it has a very woodsy feel with lovely character homes! I love all the roof lines on this home…it adds so much curb appeal….along with the arches that lead you to the front patio and entrance! The front door has that lovely carved detailing and the living room is so stately with that arched beamed ceiling and massive picture window! I love the original wrought iron hardware and light fixtures throughout! The kitchen and baths need a breath of fresh air, but still tons of character for sure!!
Open Saturday 2-4 pm & Sunday 1-4 pm
1545 Glenover Dr. Pasadena
$1,299,000 2 bd & 3 ba 2,071 sq.ft. 10,305 lot size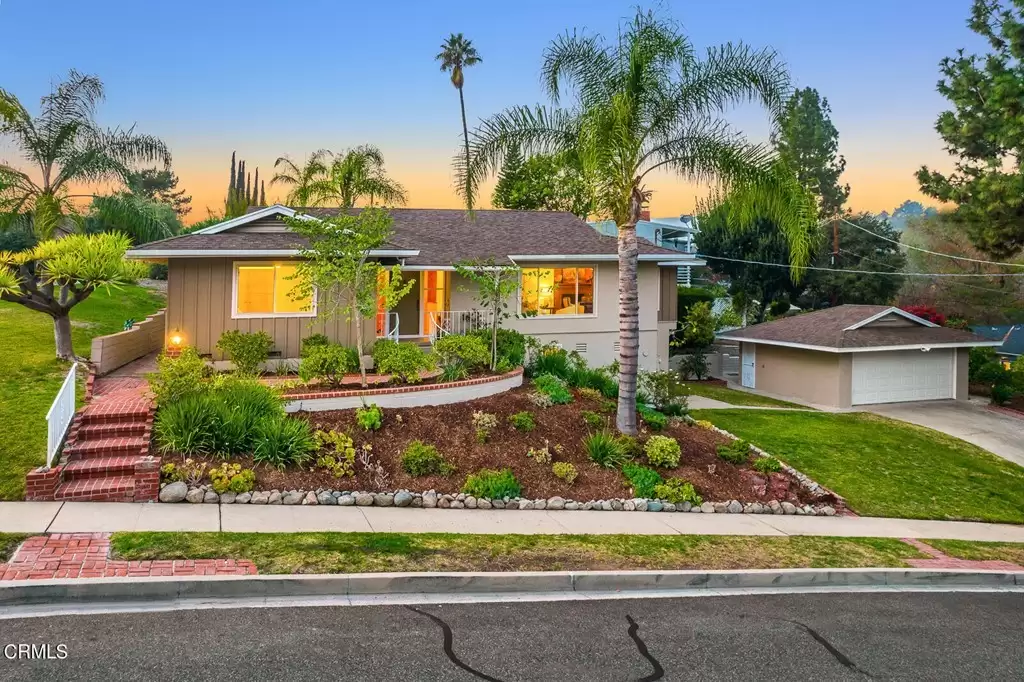 This Mid-century Ranch is very well priced for the area! It is a lot of space that's very well proportioned and has been lovingly maintained over the years! The living and dining rooms are very spacious and I love the view of the San Gabriel mountains from the dining room window! If only you could go out to the yard from that space, then you would have the perfect set up! Still if the city lets you, I would put a huge deck out there where you can enjoy the view from outside! The kitchen is a cheap home depot kitchen, but it's decent….a good size and opens nicely to the dining room. The two bedrooms are very large and there are two bathrooms so you could easily open up one of the bathrooms exclusively to one of the bedrooms to create a master suite. Downstairs is another wonderful living space with a fireplace. I would put French doors in there and hedge off the space between there and the garage to privatize the yard for personal use. Even though it's a large lot, there is very little usable space. Still this is a lot of good house for the money in this neighborhood, so it should sell well!
Open Saturday 1-4 pm
1975 E Woodlyn Rd. Pasadena
$1,298,000 3 bd & 2 ba 1,612 sq.ft. 8,525 lot size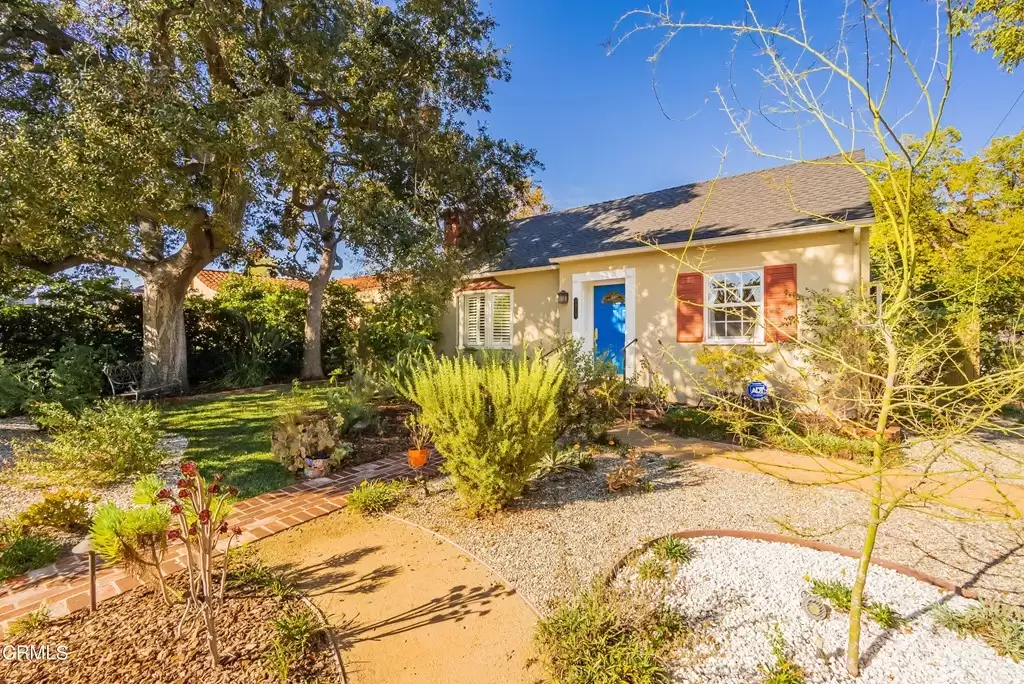 When you walk into this home you can tell that it has been meticulously maintained and upgraded throughout the years by it's owners! And that's not easy to find….so many homes are maintained on an average level so that when you take over there are a lot of things that need to be addressed, but I think this one will be a cake walk during the inspection! I love how it sits under the canopy of that oak tree and the beams in the living room ceiling add some nice character! Even though it's a very traditional floor plan, the dining room opens out to a large side patio that leads to the backyard space and that gives it a more open feel that most of the homes in this neighborhood don't have. I would of opened the kitchen up more to the dining room when I did the remodel, but to each his own…right? Still a great house in a great neighborhood that's worth seeing for sure!
No Open House…but easy to show!
666 W Highland Ave. Sierra Madre
$1,198,000 3 bd & 2 ba 1,794 sq.ft. 10,439 lot size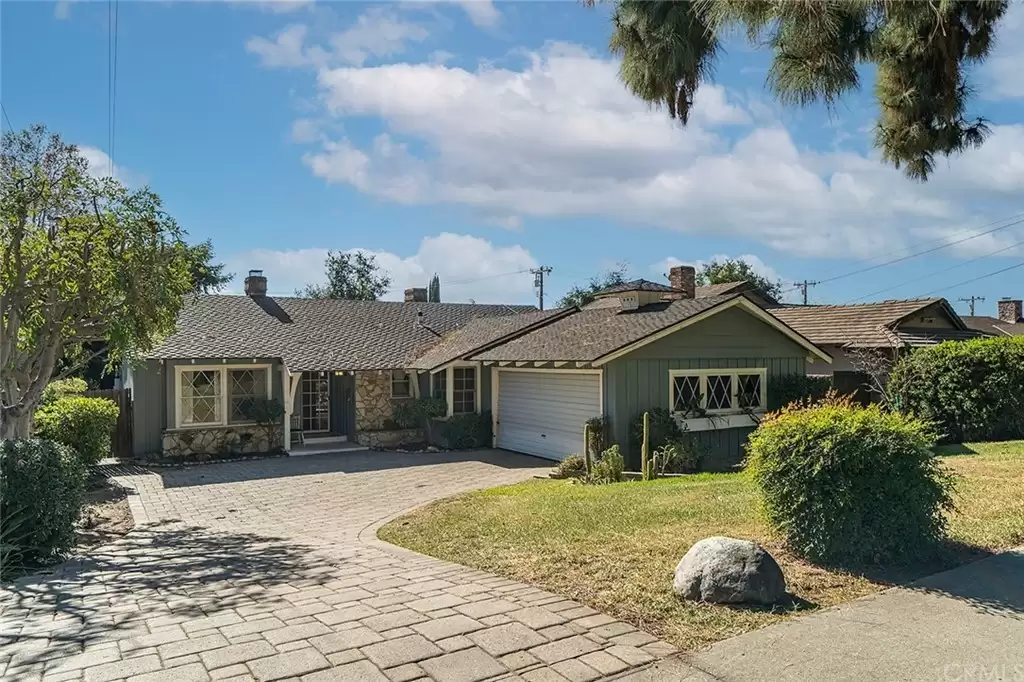 So this ranch style home needs a lot of love, but I think it has enough very nice points that it's worth the effort. It's best attribute is the spacious living room with sliders that look out onto that lush & spacious backyard! The deck is a gonner and the pool needs a lot of work, but it has wonderful mature landscaping that could be used to create a more dynamic landscape. They did do some expensive upgrades that help….the roof was redone with those really thick 40 year shingles and they redid the driveway with paver stones. They also upgraded the electrical panel and put in solar panels as well. The thing I like the least is the narrow bedroom hallway. Still it has some nice potential if it stays at around this price.
Open Saturday 10-2 pm
1413 N Dominion Ave. Pasadena
$1,089,000 3 bd & 1 ba 1,500 sq.ft. 7,576 lot size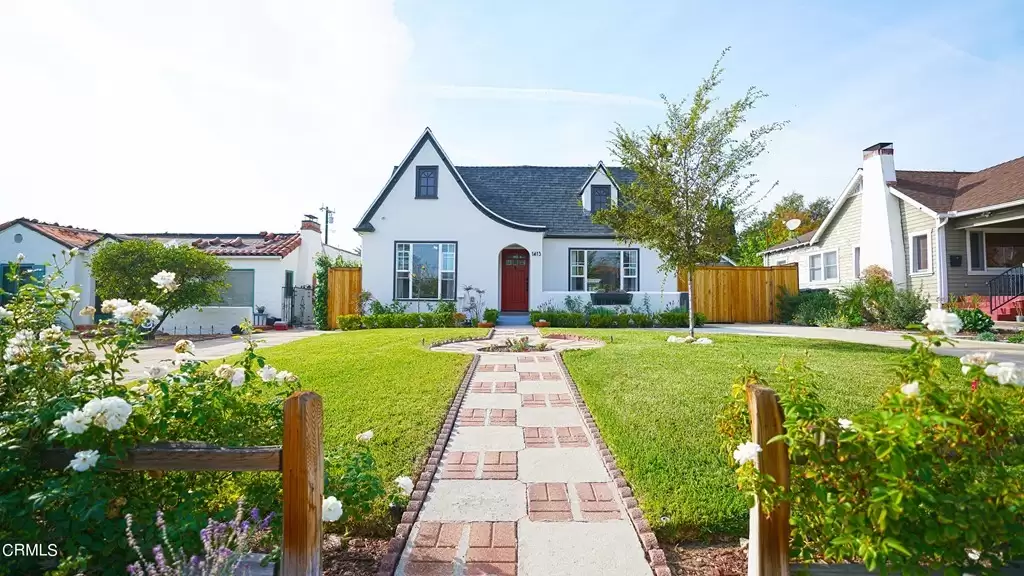 At first I wasn't going to see this house, because this little pocket of Pasadena by the International Boarding School isn't my favorite, but I'm glad I did! These owners did such a great job restoring this home back to it's original glory. That Batchelder fireplace was hiding under I don't know how many coats of paints at one time…can you imagine…what a shame! I love how they opened the kitchen to the dining area with that arch and instead of eliminating the molding at the ceiling, they cut into it and it came out so nice!! There are 3 decent sized bedrooms and the bathroom has also been tastefully remodeled. The backyard spaces are simple, but lovely too!
Open Sunday 1-4pm
562 E Howard St. Pasadena
$979,000 3 bd & 2 ba 1,078 sq.ft. 10,468 lot size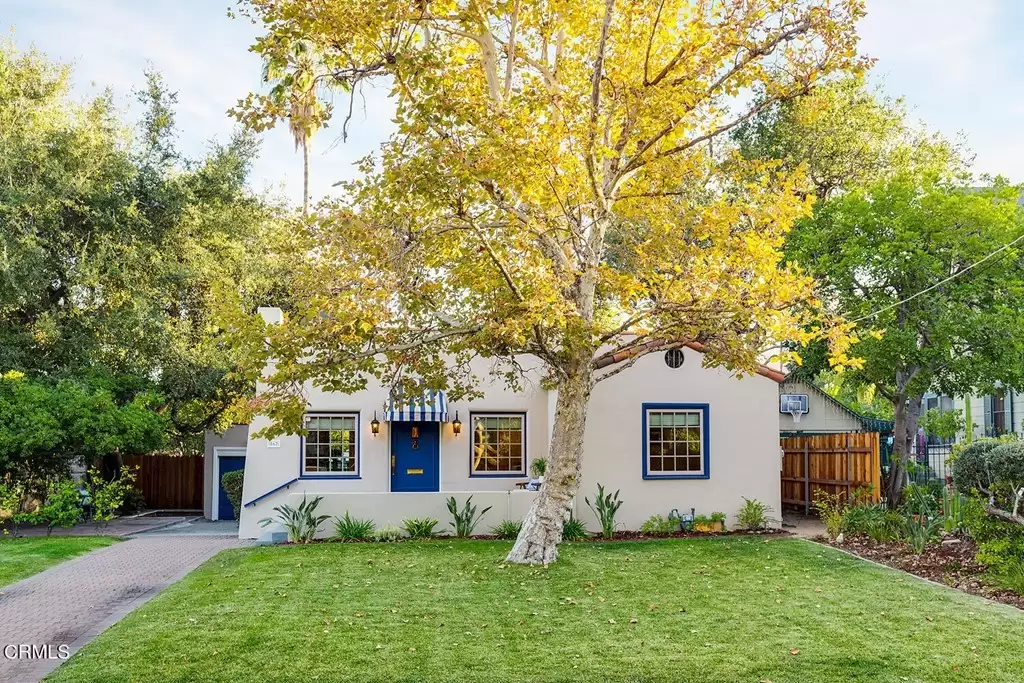 When I saw 3 bedrooms & 2 baths in 1078 sq.ft…..I thought this is going to be weird! Actually it is laid out very well! There is no formal dining room, but the kitchen and eating nook open out nicely to the huge backyard, so it feels bigger! This is another impeccably maintained little house! The upgrades are dated at this point, but in pristine condition! The yard is not elaborate but green and lush!
That's It For This Week! Stay Safe & Healthy!