Hello Everyone!
Well with Thanksgiving around the corner, this is probably our last rush of inventory before sellers decide to hold off till the New Year to put their homes on the market. I'm happy to say that the selection this week had some nice options to offer!
Open Sunday 1:30 – 3:30pm
696 S Madison Ave. Pasadena
$2,375,000 3 bd & 3 ba 2,257 sq.ft. 12,593 lot size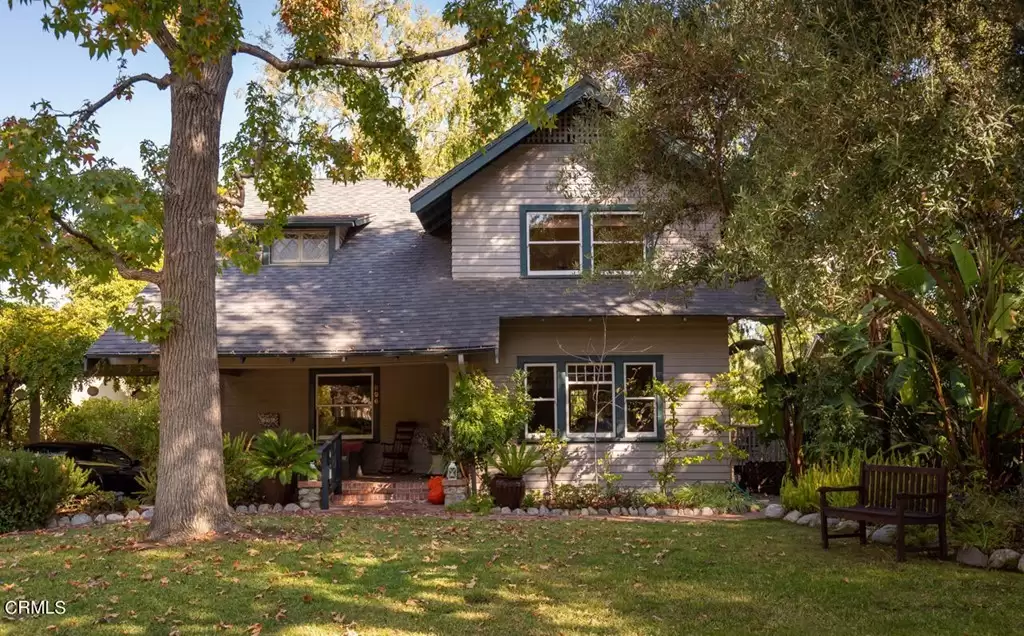 There are a lot of nice things to say about this house….but it's best attribute is that it's in the heart of Madison Heights. This neighborhood is so coveted that no house goes unnoticed when it hits the market! The rooms in this home are not grand, but they are nicely proportioned which lends to it's cozy charm. I love the front porch….it makes for a lovely gathering spot! Upstairs you have 3 good size bedrooms and two baths. The baths are right next to each other and so you need to be a little creative in how you restructure the space so that you have a decent sized bath for the master suite. It's a spacious lot and because this part of Madison has an alley, there's no driveway to the garage which makes the yard feel even bigger. The garage has been converted into a studio with a 3/4 bath and 2 story ceilings! It has a wonderful Bohemian feel to it! If you want to get into Madison Heights….and who doesn't…..definitely take a peek at this one!!
Open Sunday 1-4pm
1575 Riviera Dr. Pasadena
$2,250,000 4 bd & 3 ba 3,215 sq.ft. 20,749 lot size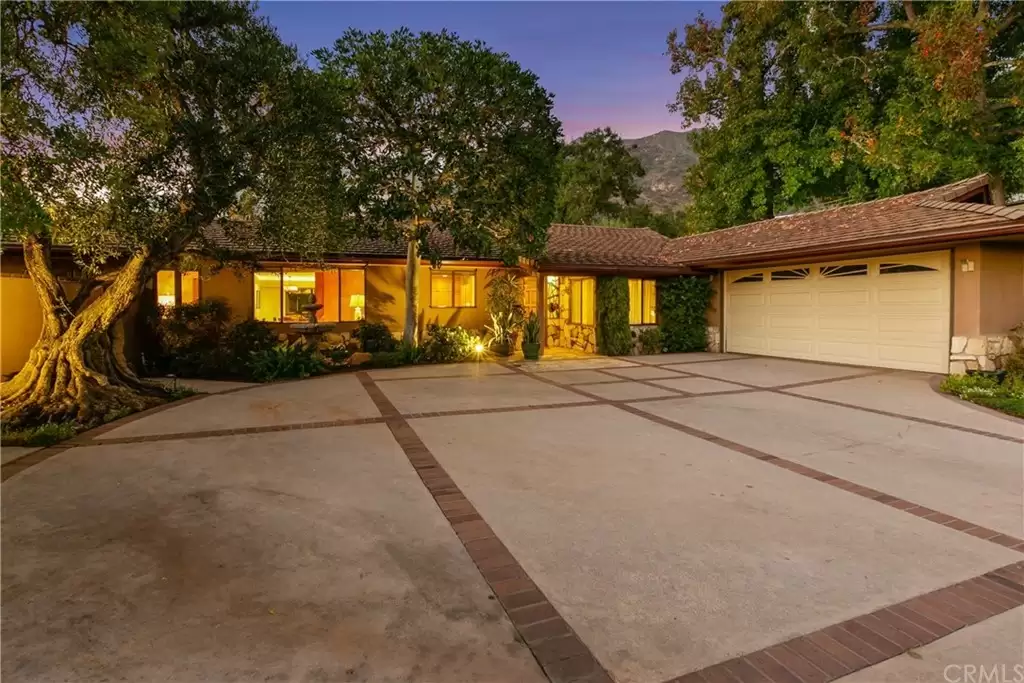 So this isn't a common price point in Upper Hastings, but then this isn't a common Upper Hastings house either. When you walk in the setting calls out to you, with walls of windows looking out onto the patio & pool with the mountain backdrop. Once outside you can't help but notice the unobstructed view of Downtown LA!! This home has a wonderful open floor plan, with generous rooms and has been meticulously maintained over the years. Yes the kitchen and baths need updating, but in the scheme of things this would be an uncomplicated remodel. My feeling is that it's worth $2.3 fixed up so I would want a discount….not that I'll get it in this market!
Open Saturday & Sunday 2-4pm & Tues 11-1pm
1815 Alta Crest Dr. Altadena
$1,689,000 4 bd & 2.5 ba 2,118 sq.ft. 12,798 lot size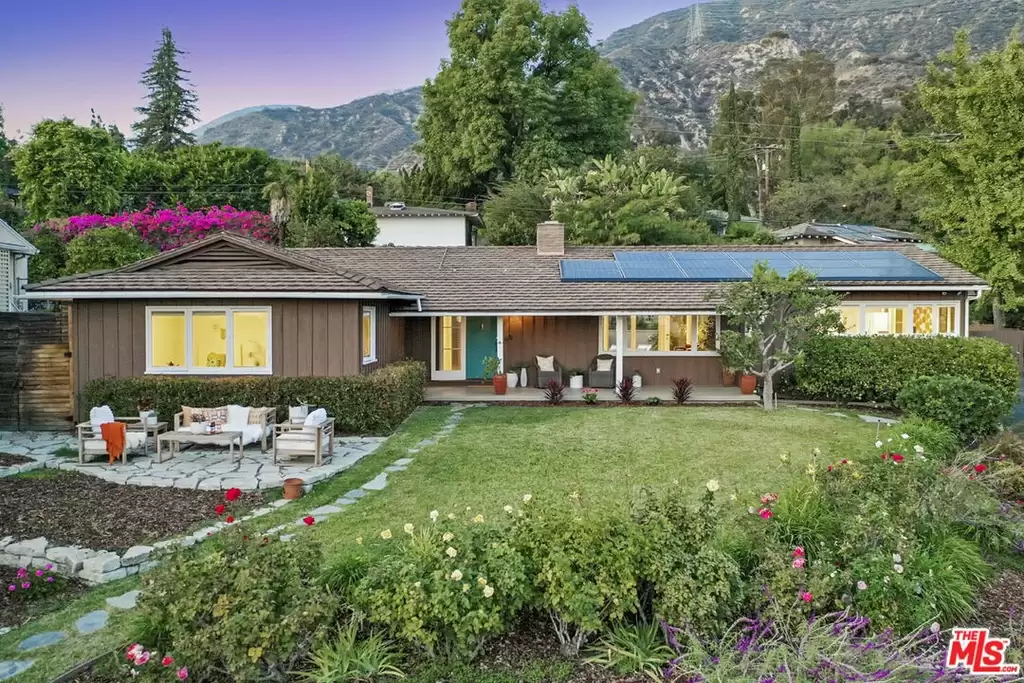 Alta Crest is a quiet cul-de-sac at the base of the Foothills in Altadena! This street has a collection of mid-century ranch style homes that don't come on the market too often. I haven't seen this one so I can't attest to the overall floorplan of the home, but I can tell that I need to blow out that kitchen to open it up to the living areas for sure! These owners did do some upgrades to the flooring and counters of the kitchen and baths but kept the original cabinetry…..not sure if they wanted to keep a more retro feel or if they were just saving money. I don't give a lot of architectural value to the original cabinetry in this home so I'm guessing it was more for the money. Still it seems well priced for the size and location and should be on your list if this is your price range!
Open Saturday & Sunday 2-4pm
2246 Maiden Ln. Altadena
$1,399,000 3 bd & 2 ba 1,826 sq.ft. 11,887 lot size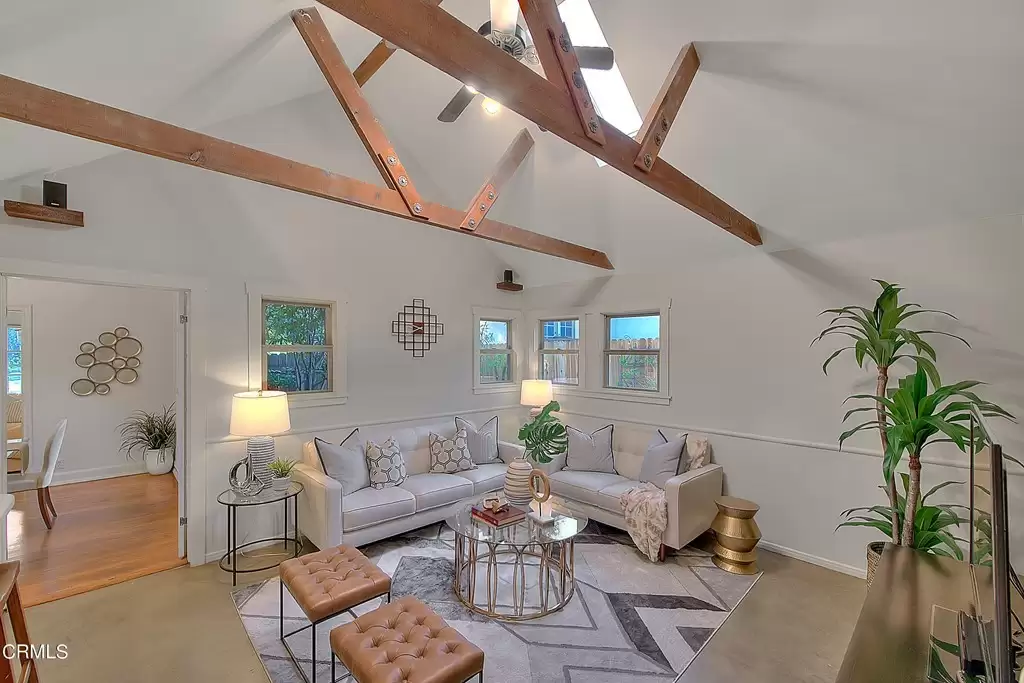 Even though this house is on the block of Maiden Lane by the school…. which isn't my favorite….I still really like this home! It is a lovely Bungalow and the current owners did a wonderful job adding on to it! It has the original 2bd & 1ba off the main hallway and then they expanded the kitchen and added on the family room and then the master suite comes off the family room. I love the vaulted and beamed ceilings in the family room & master…..so dramatic! It has a very comfortable flow. I also love the landscaping with the decomposed granite walkways and the intimate sitting area under the Oak tree. If I could pick up this home and move it over on to another block, it would probably get $1,600,000 to $1,650,000. I would want a $150k discount for not being on a better block so then I would pay around $1.5 for it.
Open Saturday & Sunday 1:00-4:00pm
1210 Moncado Dr. Glendale
$1,299,000 3 bd & 2 ba 1,826 sq.ft. 7,588 lot size
It's been a while since I've seen a nice Spanish in this price range and there's so many things to like about this one. I love the scale of the rooms! The living and dining rooms are so nice and large with a souring barrel ceiling and picture window in the living room! The kitchen is a nice large space and I would open it up to the dining room for a little more open flow. It's all original square footage so the proportions of the spaces are very nice! I also really like the darling patio of the front room. I wish they didn't replace most of the original windows and I really wish the yard space was bigger, but bigger yards are harder to come by in Glendale. Still it's a very impressive house!
Open Saturday & Sunday 1-4pm
2254 Casa Grande St. Pasadena
$1,298,000 3 bd & 2 ba 1,819 sq.ft. 6,601 lot size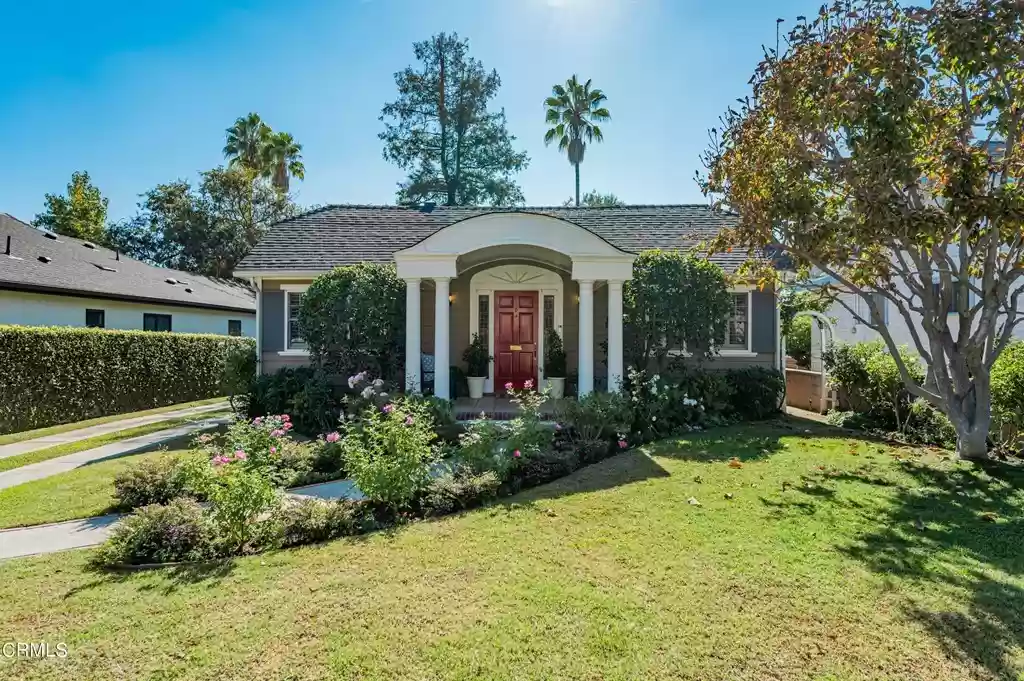 This home is just dripping with curb appeal and it's just as nice on the inside!! It has been tastefully remodeled throughout and even though I know they added on the master suite….it was done so well that it doesn't feel like an addition. Of course it would be ideal if it had an open flow, but they do have the main hallway that leads out to that lovely deck and yard. Definitely a house to see and really should sell for around $1.5 given the square footage and condition.
Open Saturday 12-3pm & Sunday 1-3pm
1923 Glencoe Way, Glendale
$1,150,000 4 bd & 2 ba 1,778 sq.ft. 8,971 lot size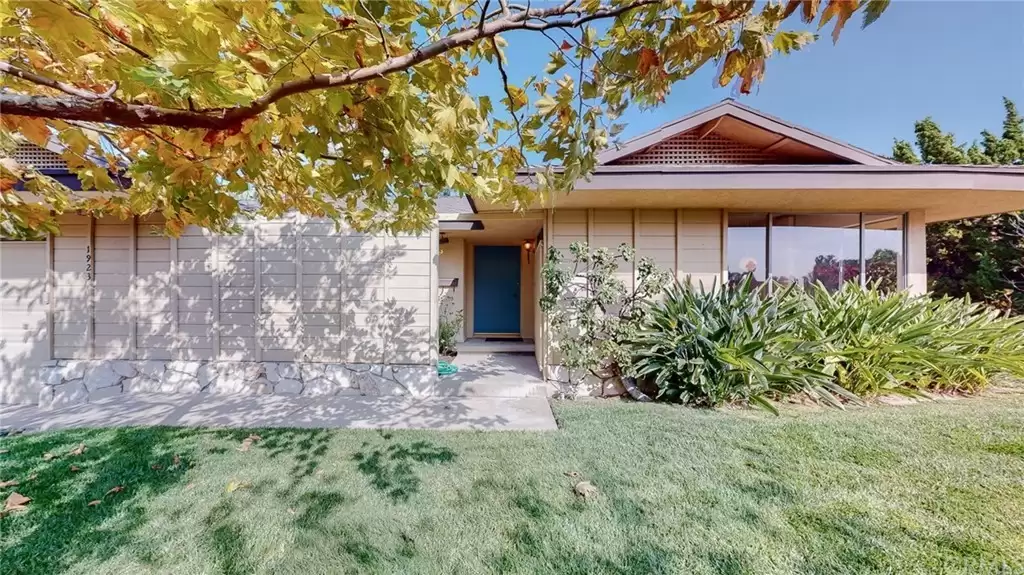 Sparr Heights is just to the east of Montrose…..still walking distance for sure and still boasts La Crescenta school district! This mid century style home has been meticulously maintained and has a very comfortable floor plan. It is a very nice value for the area. Now I do wish that the living room wasn't so separate so that you could create a more great room feel, still it's a great house in a great school district!
Open Sunday 1-4pm
2031 Crestlake Ave. South Pasadena
$1,100,000 3 bd & 2 ba 1,304 sq.ft. 6,511 lot size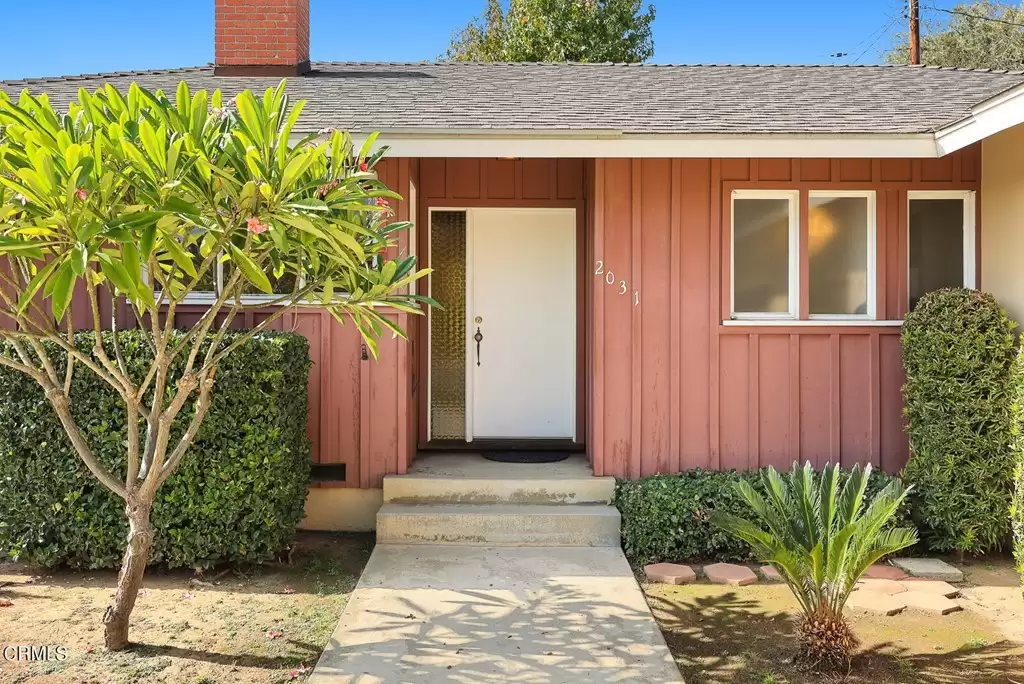 I've never been on this street! It's a little cul-de-sac right on the Alhambra border. It's a collection of mid-century ranches and a nice clean street! This one also has a very nice floor plan that's well proportioned with 3 bedrooms & 2 baths. It already has an open floor plan, but i would definitely blow out the kitchen to create just one big great room. It's in decent condition so it's a straight forward remodel and there were people crawling all over it so prepare to bid a good amount over asking!!
Open Saturday & Sunday 2-4pm
28 Oak Knoll Gardens Dr. Pasadena
$1,080,000 2 bd & 1.5 ba 918 sq.ft. 4,129 lot size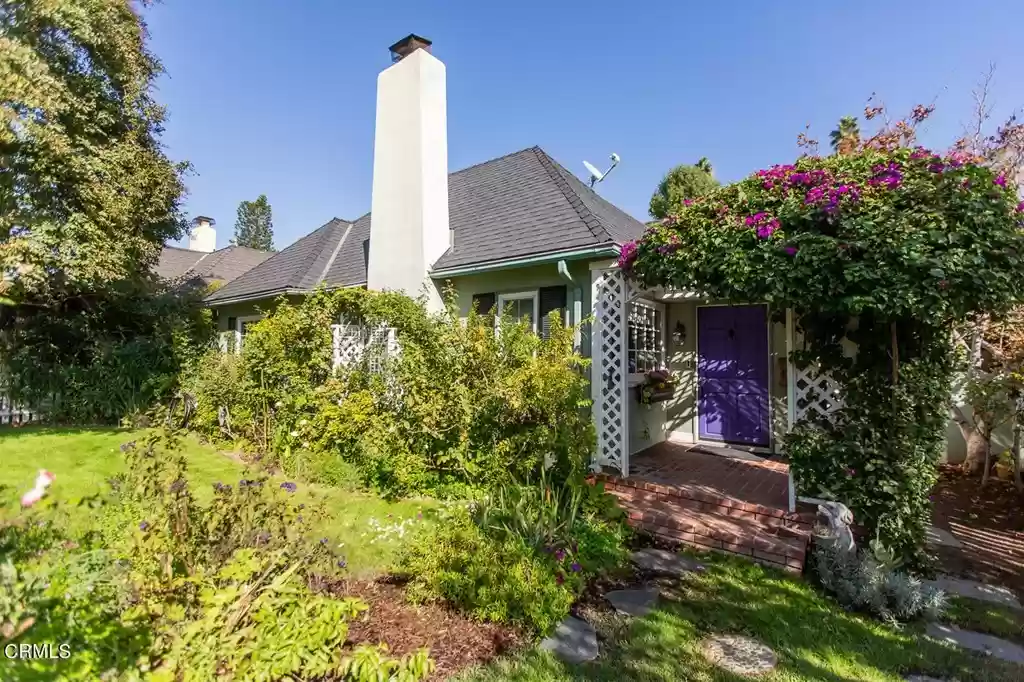 Oak Knoll Gardens is an adorable enclave of English Cottages in Madison Heights and whenever one comes on the market there is always a ton of interest. These cottages always sell for an unappraisable price so don't even think of a bargain if you want onto this darling little street. I mean at this price they're already asking $1200 per square foot and they have multiple offers! All I can say is that no matter what outrageous price you think you're paying, the next one will go for more and it won't be as cute!!
Open Saturday & Sunday 2-4pm
756 Bonita Dr. South Pasadena
$1,075,000 2 bd & 2 ba 1,300 sq.ft. 3,601 lot size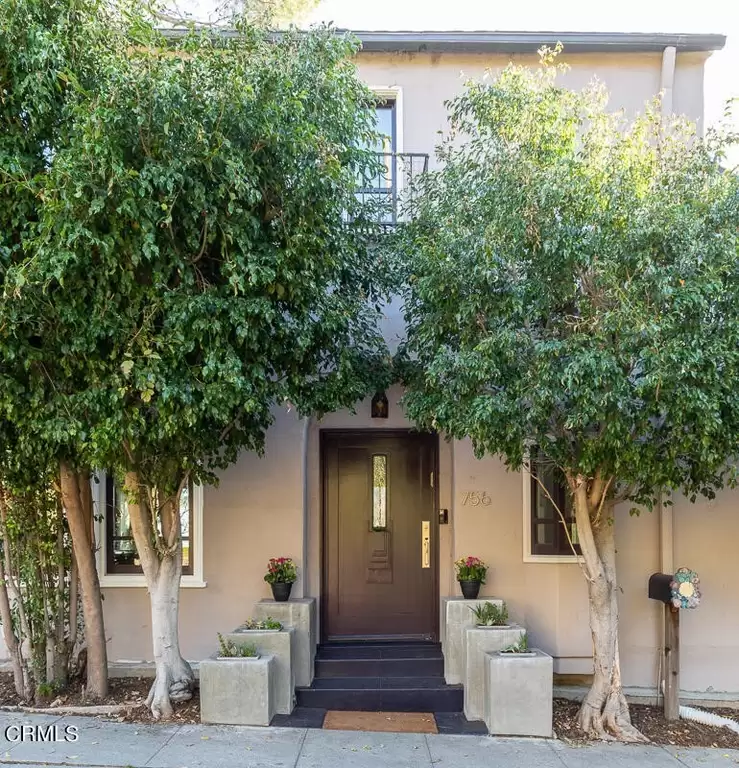 This home is tucked in the little hilly neighborhood right off Meridian and it's got a nice vibe with a more eclectic feel and a nice view. I think the one on Crestlake may take the winds out of this homes sales. For almost the same price, Crestlake is definitely the better value…..but then Crestlake won't sell for the same price and if you can get this one for not too much over asking, then you can get a deal while everyone else is fighting over Crestlake! I'm curious to see what happens!
That's it for this week! Stay Safe & Healthy!