Hello Everyone!
Halloween is just around the corner and this crazy year is finally coming to an end! What will next year be like…..who knows….but I'm sure it won't be boring! As we near the end of the year there tends to be less inventory but also the buyers are much more distracted with the Holidays so it just tends to slow down all around. Still there are quite a few homes worth seeing this week if you have the time!
Open Saturday 2-4pm
3145 Menlo Dr. Glendale
$2,695,000 4 bd & 3 ba 3,107 sq.ft. 13,228 lot size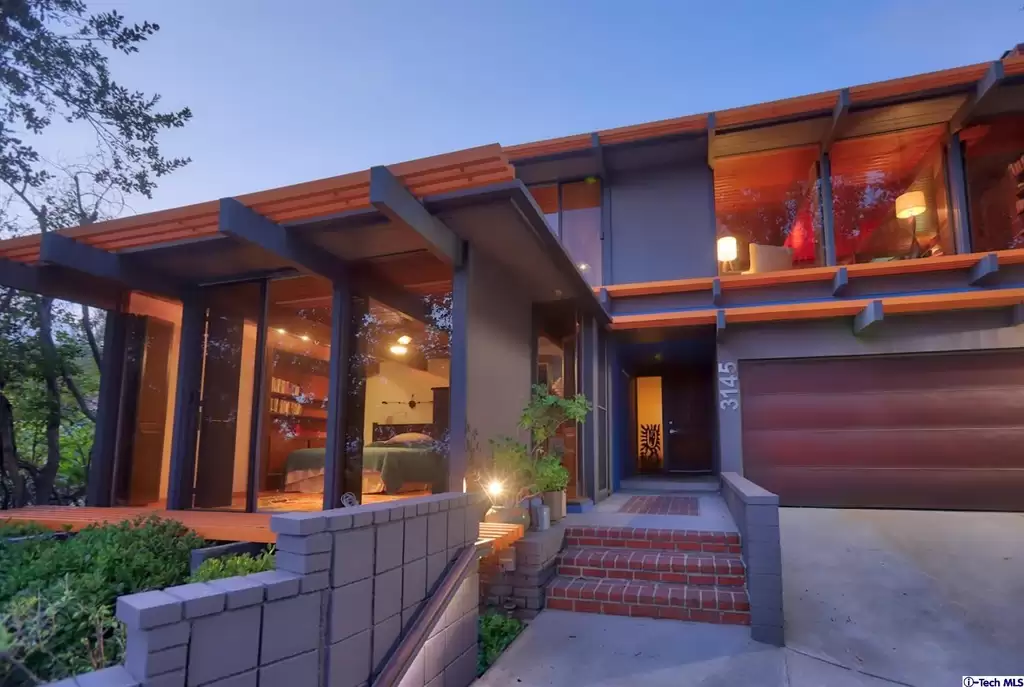 Now this neighborhood doesn't have many homes that sell over $2,000,000, but then this isn't any ordinary home. It's a very striking Post & Beam Contemporary! Sure you can find a lot of mid-century type ranches, but a true Post & Beam doesn't come around very often! Who doesn't love the open beams and the walls of glass and that view….WOW! I love the fireplace with the floating hearth and the wood paneling and open shelving on either side. The home has been meticulously preserved and yet updated with finishes in keeping with it's architectural style. Well…..I don't care for the kitchen counters….but super easy fix!! Even if this isn't your price range…..it's worth seeing for the sheer experience of it all!
Open Sunday 2-4pm
371 S. Greenwood Ave. Pasadena
$1,588,000 3 bd & 3 ba 2,133 sq.ft. 7,741 lot size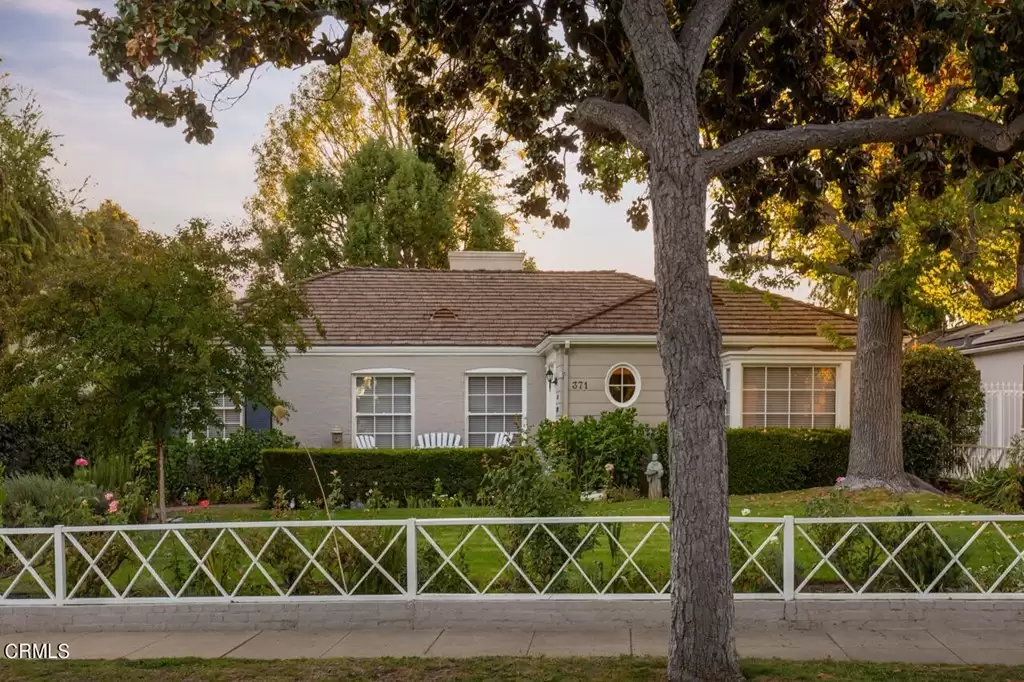 I love the traditional details of this home! It is a classic home with nice sized rooms and a good floor plan. It's been very well maintained, but the kitchen and baths need to be updated for sure. You have two large bedrooms each with it's own bath on one side and then a smaller bedroom off the kitchen. For a remodel I'm thinking take the dining room and make it a bedroom and then create a more open flow by taking the kitchen, laundry, bedroom and bathroom space and making a small bath for the now dining/bedroom and then the rest of the space into a bigger kitchen that opens to the family room that over looks that beautiful yard space! Then maybe also open the living room to the family room a bit more by opening up the walls on either side of the fireplace. Easy peasy if you have the money 😉
Open Sunday 1-4pm
2610 Las Lunas St. Pasadena
$1,295,000 3 bd & 2 ba 1,816 sq.ft. 7193 lot size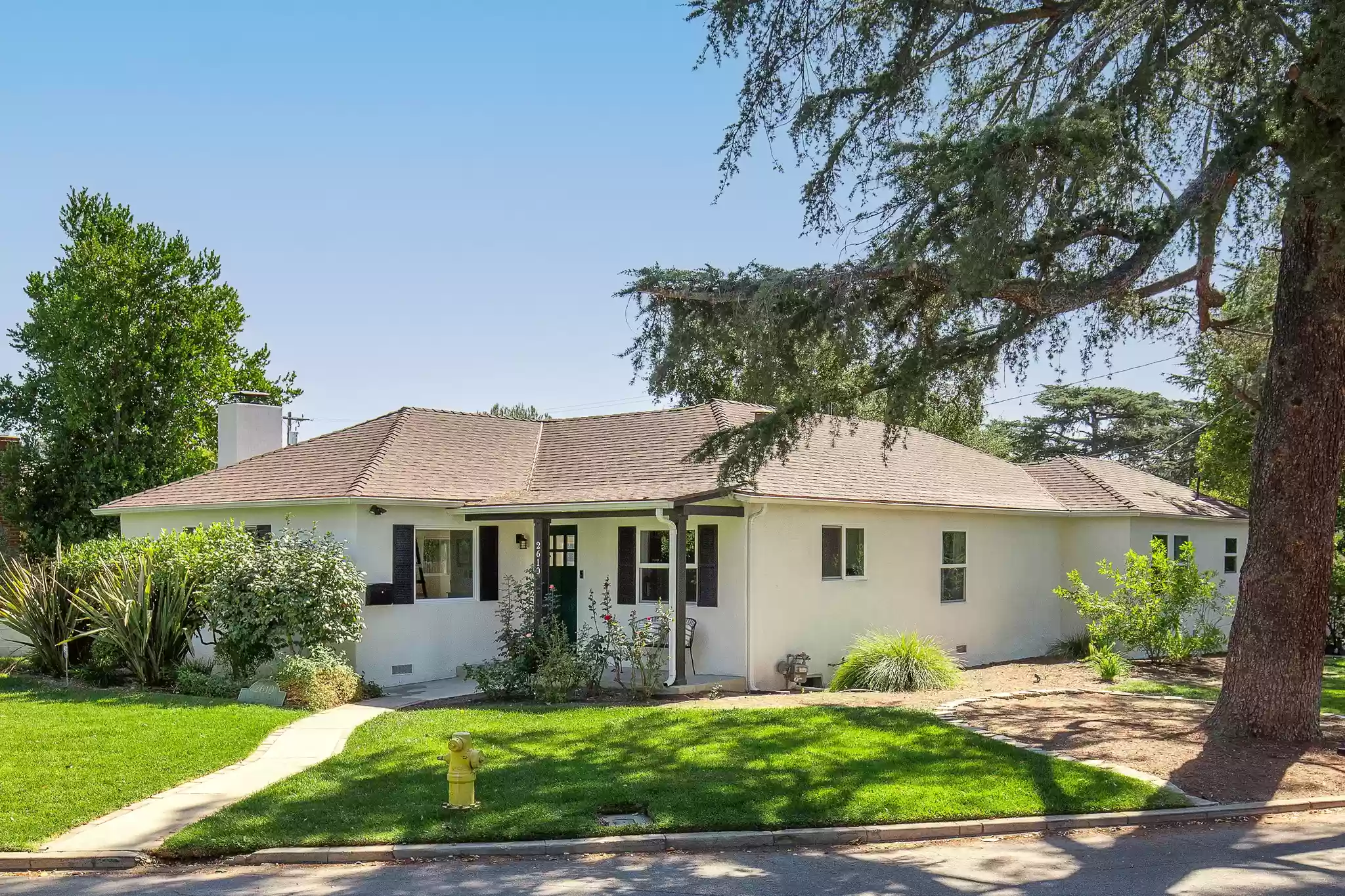 This block of Las Lunas is one of the prettiest ones for sure! It has a beautiful collection of larger homes and is lined with mature Deodar Pine trees….so lovely! The house sits on the corner so even though the lot size is decent….there's not a lot of private back yard space. That's really the only complaint I have for this house! It is a tastefully remodeled home with a nice floor plan. The kitchen is basically a galley kitchen but I like how they were able to open it up as much as they could to the living areas. You can tell that they enclosed a porch to create that center room, but surprisingly I like it and think it's a great alternative living space. There are 3 bedrooms including a master suite with a walk-in closet. Really a good value in my opinion and should sell for over $1.4 easily.
Open Sunday 1-4pm
2365 Paloma St. Pasadena
$1,259,000 3 bd & 2 ba 1,371 sq.ft. 9,050 lot size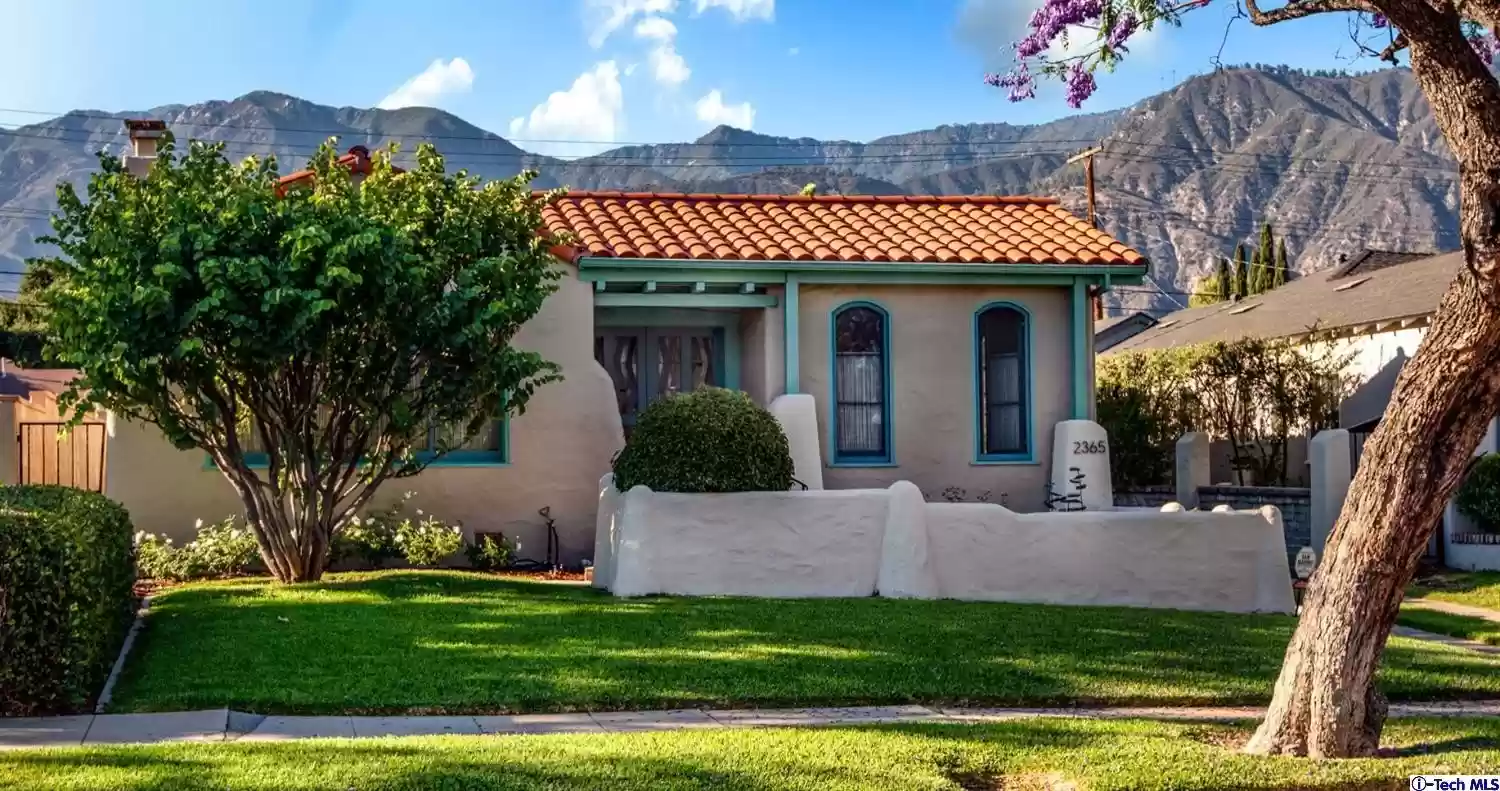 How about a nice looking Spanish on a great street! People love the look of Paloma because it's wider than the average street. The owners have obviously taken very good care of the home. I love the original hardwood floors & wood pane windows throughout and the coved ceiling and Batchelder fireplace in the living room! I don't think the beam work in the entry, dining room and kitchen are original to the house, but I like it! I think they were trying to give it a bit more of a Southwestern feel. I don't know how I feel about that little cabinet in the middle of the kitchen, but you can always get rid of it and then change the counter tops and your done! The landscaping could use more oomph……but you want to put your own stamp on a house right?
Open Saturday 1-3pm and Sunday 12-2pm
4595 Rising Hill Rd. Altadena
$999,900 2 bd & 1 ba 1,510 sq.ft. 9405 lot size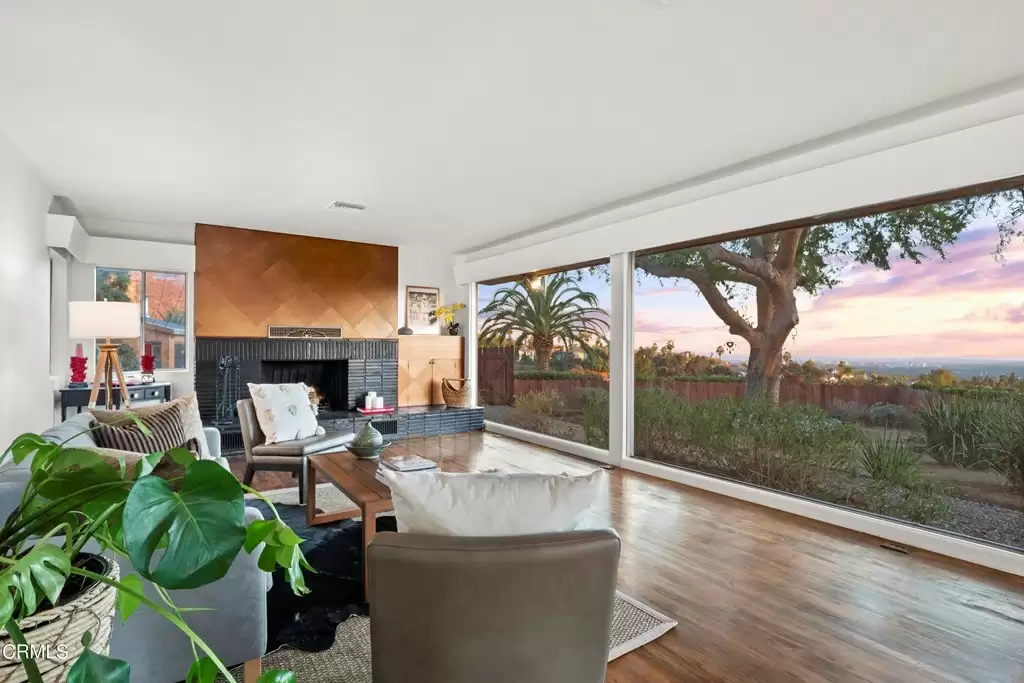 So this house you buy for that window and that view! The rest of the house is less than inspiring but then most houses really aren't dripping with architecture….at least this one has that expansive window and the view!! I can tell it's definitely rough around the edges but in the right hands you can create quite a wonderful home!
Open Saturday 1-3 & Sunday 2-4pm
761 N. Craig Ave. Pasadena
$988,000 2 bd & 2 ba 1,415 sq.ft. 5,414 lot size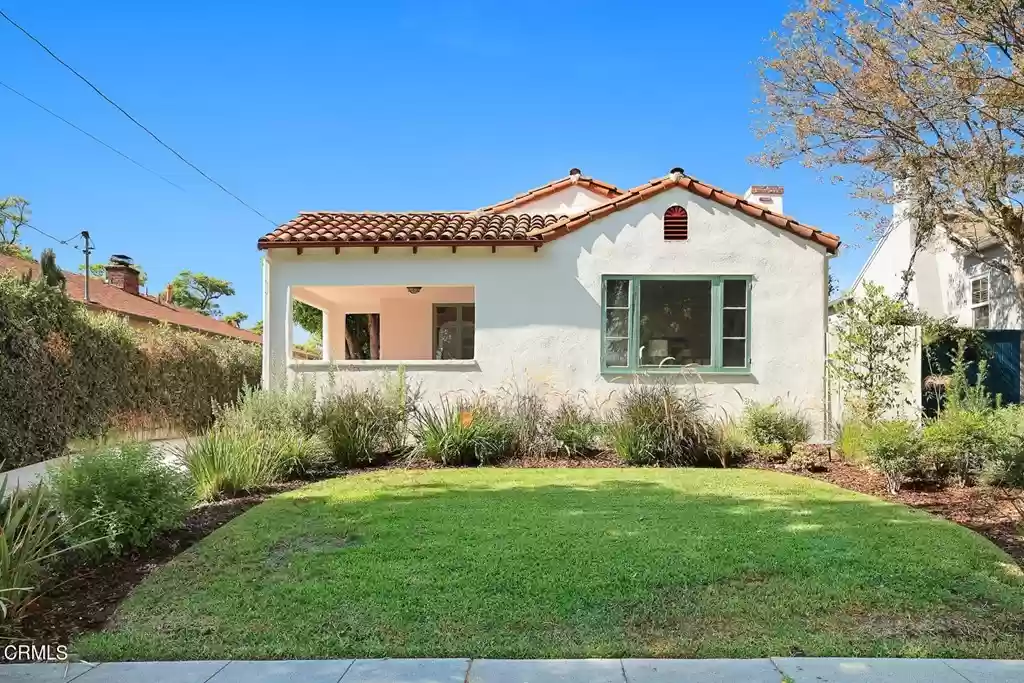 This home is a darling Spanish condo alternative in the heart of Northeast Pasadena. I love all the original stained wood framed windows and doors throughout and that built-in hutch in the dining room! The kitchen is a nice size and the original cabinets are in great shape…..just need an updated counter top and flooring and we're good to go! I'm a sucker for an original purple and black bathroom and this one has a built-in corner vanity! For a condo alternative this one also has a nice sized yard!
Open Saturday & Sunday 1-4pm
729 E. Lime Ave. Monrovia
$799,000 3 bd & 2 ba 1,587 sq.ft. 7,011 lot size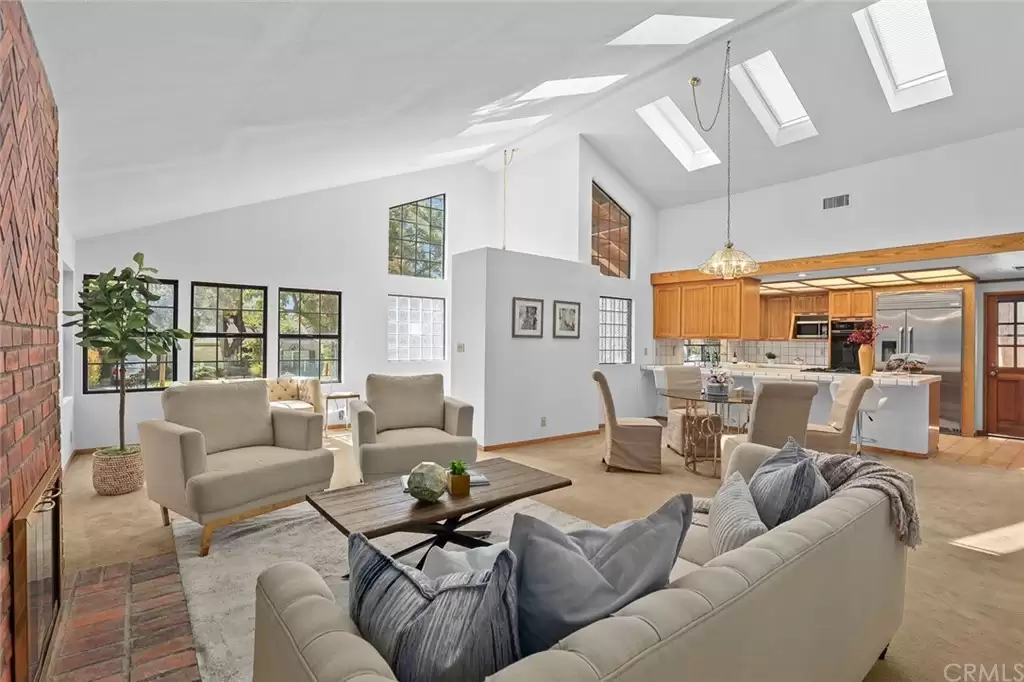 So I saw this house and I really want to like it! It's a lot of house for the money…especially being newer construction. The living spaces are already dramatic so that's an easy re-do. The bedroom layout is ok….but could use some reworking especially the bathrooms. The backyard is trickier. I love that it has two 2 car garages….the possibilities are endless! I just hate all the concrete so you'll need a creative designer to figure out a way to soften this space and still keep the driveway to one of the garages. It can be done I'm sure!
That's it for this week! Stay Safe & Healthy!!