Hello Everyone!
I want to apologize for being away for so long! Not only was I super busy with work, but I also happened to catch COVID! Go figure!! I was fully vaccinated with Pfizer and I still felt like I had a really bad flue for 2 days! I foolishly believed that if I did get COVID that I wouldn't get any symptoms. Still definitely better than ending up in the hospital! The hard part was the 10 day quarantine and having to call everyone I saw the 3 days before experiencing symptoms to tell them that they've been exposed! I felt like Typhoid Mary!! Thank goodness everyone tested negative!
Let's get this show back on the road…here are my favorite homes for this week!!
Open Saturday & Sunday from 2-5 pm
2033 El Molino Ave. Altadena
$799,000 3 bd & 2 ba 1,178 sq.ft. 5,481 lot size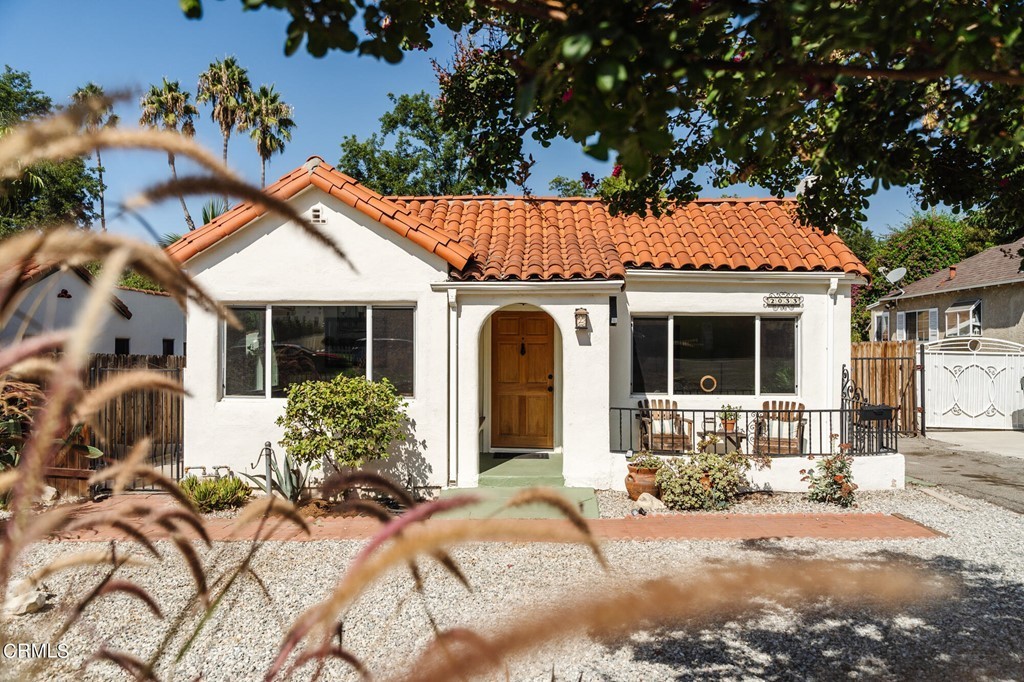 I love the curb appeal of this darling Spanish style home! It gets great light and the living room has this impressive barrel ceiling! This home packs a lot of punch in 1178 sq.ft. Initially I thought that's not enough square footage for a 3bd & 2ba home, but I was wrong. It is very well proportioned and all the rooms are a decent size. It's definitely worth a peek if you want to get your foot in the door in Altadena!
Open Sunday 1-4pm
1440 Asbury Dr. Pasadena
$759,000 2 bd & 1 ba 750 sq.ft. 2,701 lot size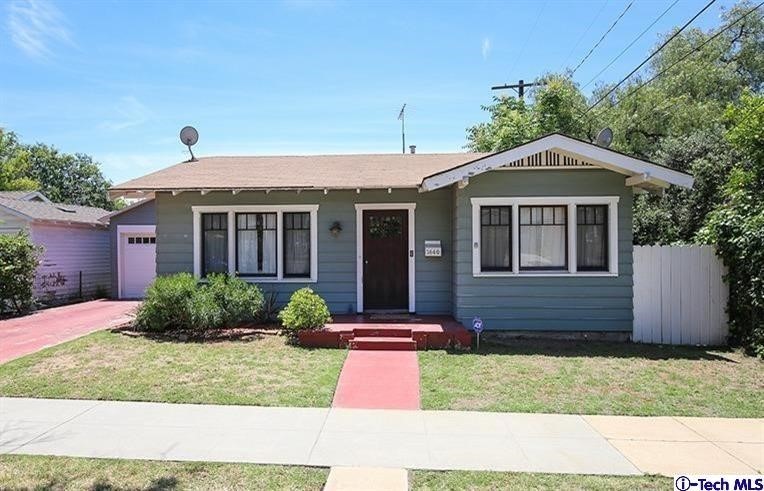 This looks like a great condo alternative to me! It has cute craftsman curb appeal including the original windows and wood siding! I also love the original cedar floors throughout and they look to be in excellent shape! To top it off it has a decent amount of patio space for such a small lot. So if you've only been looking at townhomes in this price range, here's a decent alternative!
Open Saturday 1-4pm
1127 Evelyn Pl. Pasadena
$798,000 2 bd & 1 ba 764 sq.ft. 2,253 lot size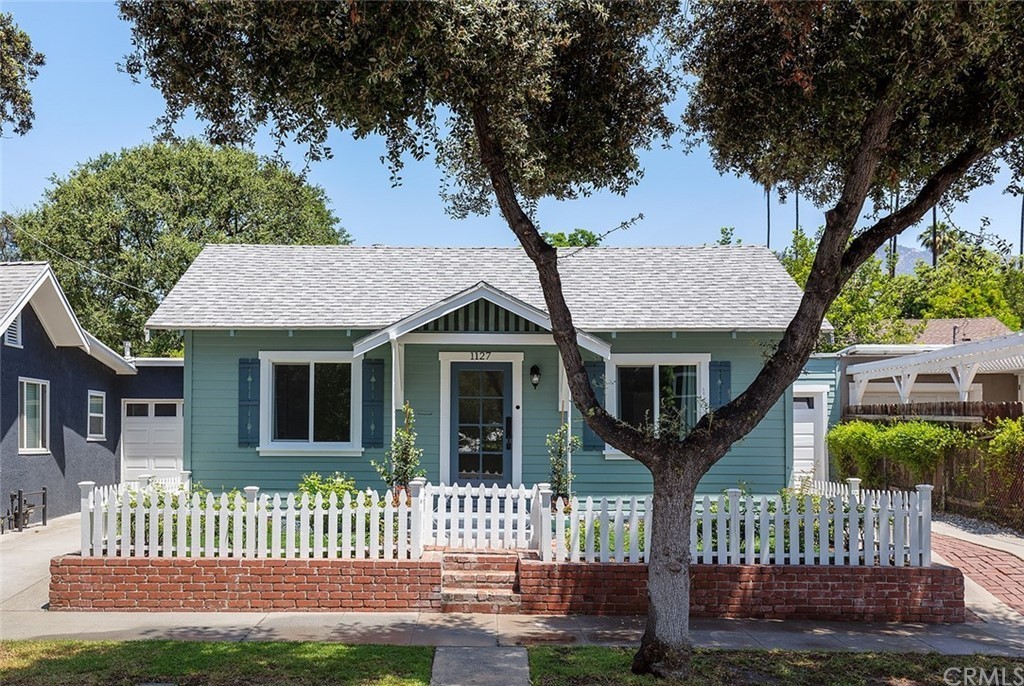 We don't have that many condo alternatives in Pasadena, but this week we have 2 for sale! This one is located in Bungalow Heaven, which I think is a nicer spot than Asbury but they are both good locations. This one has been more remodeled which is good and bad. They did a nice job with the kitchen and bath, but the original windows were replaced with vinyl and the flooring is some luxury vinyl product (which has to be an oxymoron). They have different pros and cons so you should definitely check them both out!
Open Saturday 2-4pm
1011 N. Holliston Ave. Pasadena
$1,599,000 4 bd & 2 ba 2,368 sq.ft. 10,747 lot size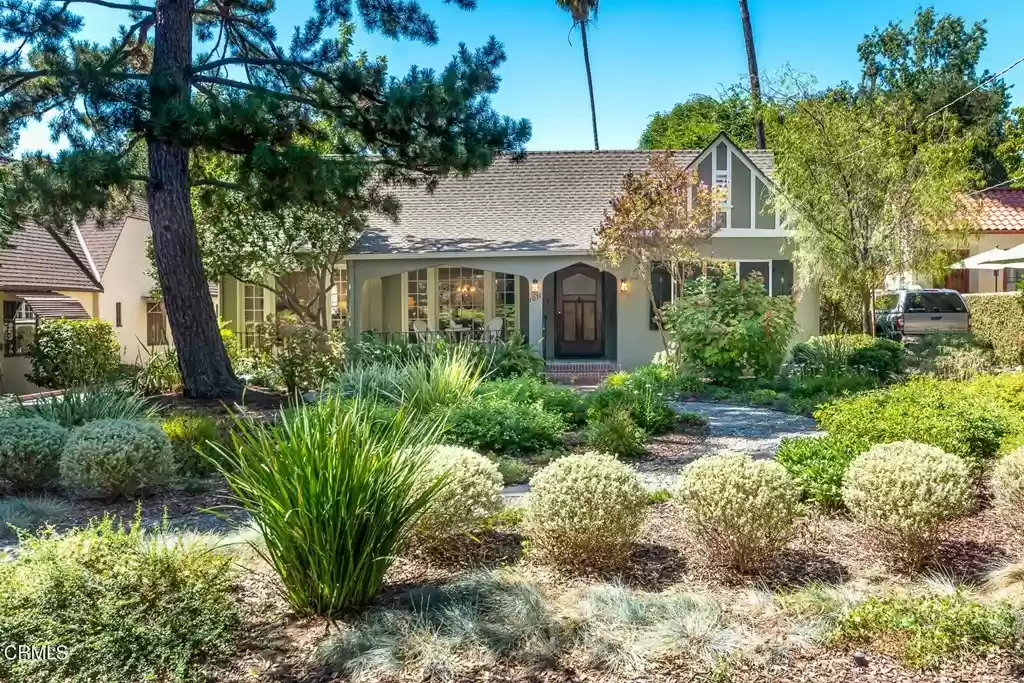 This home has amazing curb appeal! I don't see many English style homes that have a true front porch and this one is the perfect spot to admire all that beautiful landscaping! The living room is so striking with the wood beams on the arched ceiling and those huge windows across the room. It looks like they did a nice job remodeling the kitchen and baths as well! Of course, the counter tops in the kitchen are a bit dated and they used some wood flooring that doesn't match the rest of the hardwood flooring in the house…..but relatively easy fixes and worth it for this home!
Open Saturday & Sunday 2-4pm
601 S. Hudson Ave. Pasadena
$1,198,000 3 bd & 1 ba 1,437 sq.ft. 5,476 lot size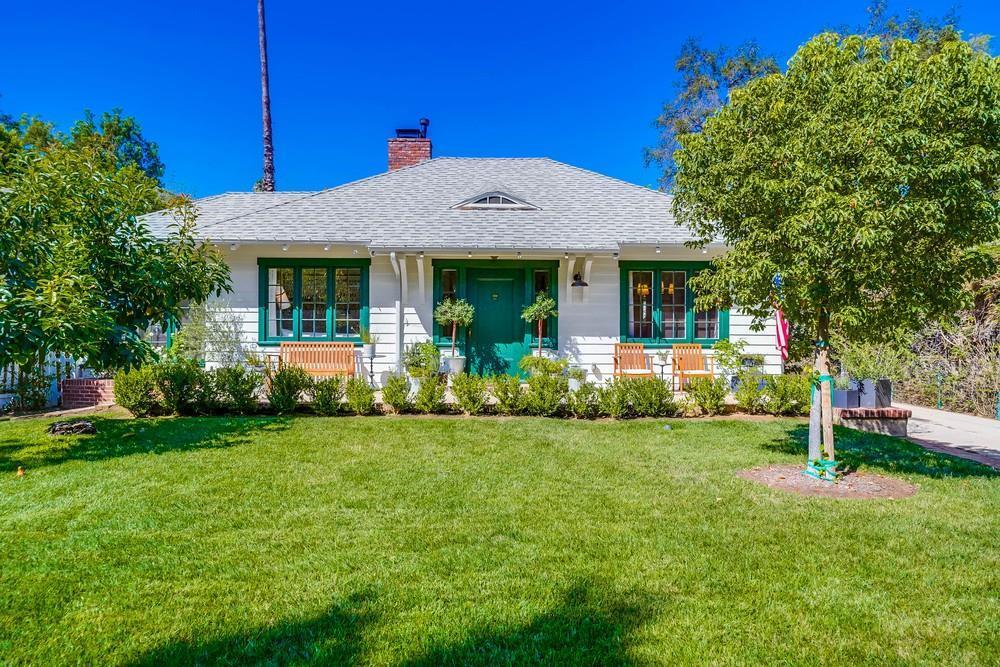 So for the most affordable house in Madison Heights, you need to swing by and see this one. I'm curious to see what happens with the pricing on this one, because the last cute little bungalow that came up on Fillmore a few months back sold for over $1.4. It was more remodeled and had a 2nd bath, but it was at least 200 sq.ft smaller. The owner is an interior decorator so it shows very nicely! I love that she restored the original cabinetry in the kitchen and then remodeled the rest of it and the bathroom is also just as lovely!
No Open House.
705 Rim Rd. Pasadena
$1,199,900 2 bd & 3 ba 2,461 sq.ft. 12,521 lot size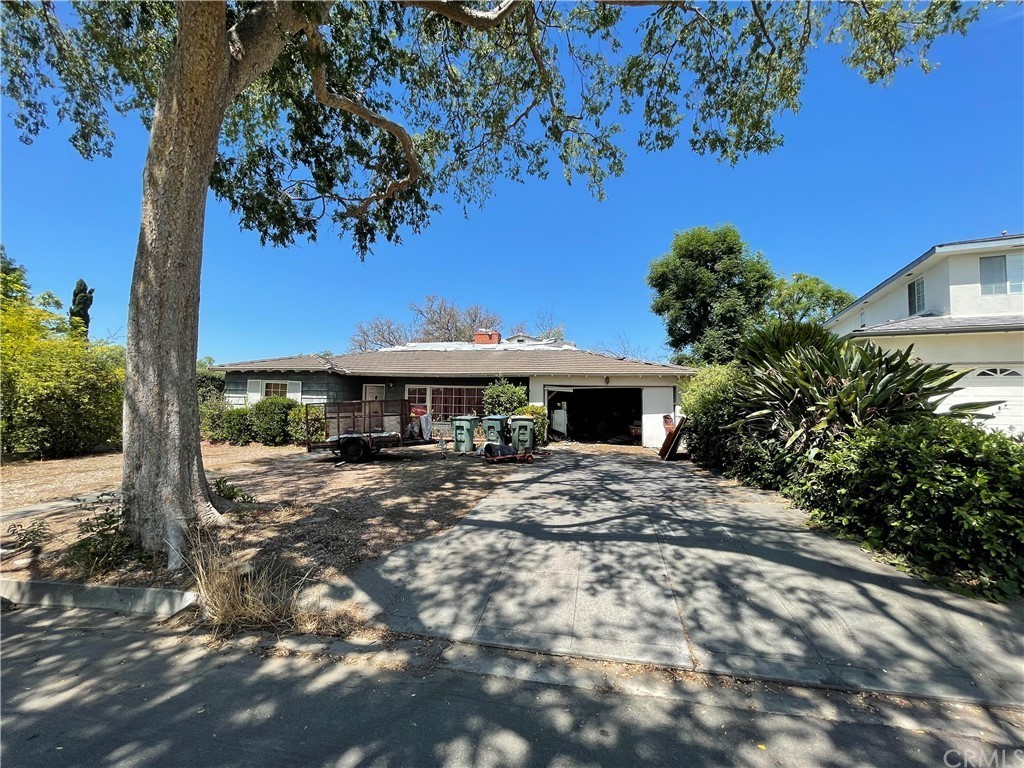 So there's only one picture of this house and no open houses, but it's on my list because it's very well priced for Lower Hastings. Whether or not it's a good deal of course will depend on how bad of a fixer and how good of a floor plan! If someone is able to get in to see this one, let me know!
Open Saturday & Sunday 1-4pm
1620 Knollwood Dr
$1,495,000 3 bd & 2 ba 1,931 sq.ft. 10,500 lot size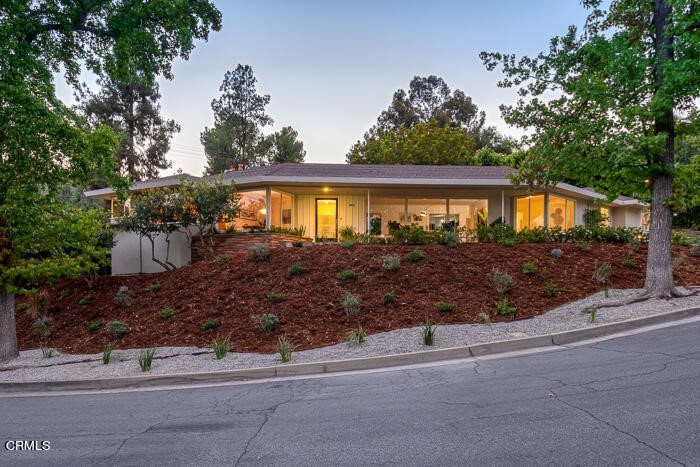 I remember this house from a few years back. It's a perfectly lovely mid-century style ranch. I love the open living spaces that flow out to that spacious and private backyard. I remember the kitchen being too closed off, but I'm sure there's a way to open it up to the living areas. This is very well priced for Linda Vista so I wouldn't pass this one by if you can afford it!
Open Sunday 2-5pm
2035 Monte Vista St. Pasadena
$1,495,000 3 bd & 3 ba 2,014 sq.ft. 7,506 lot size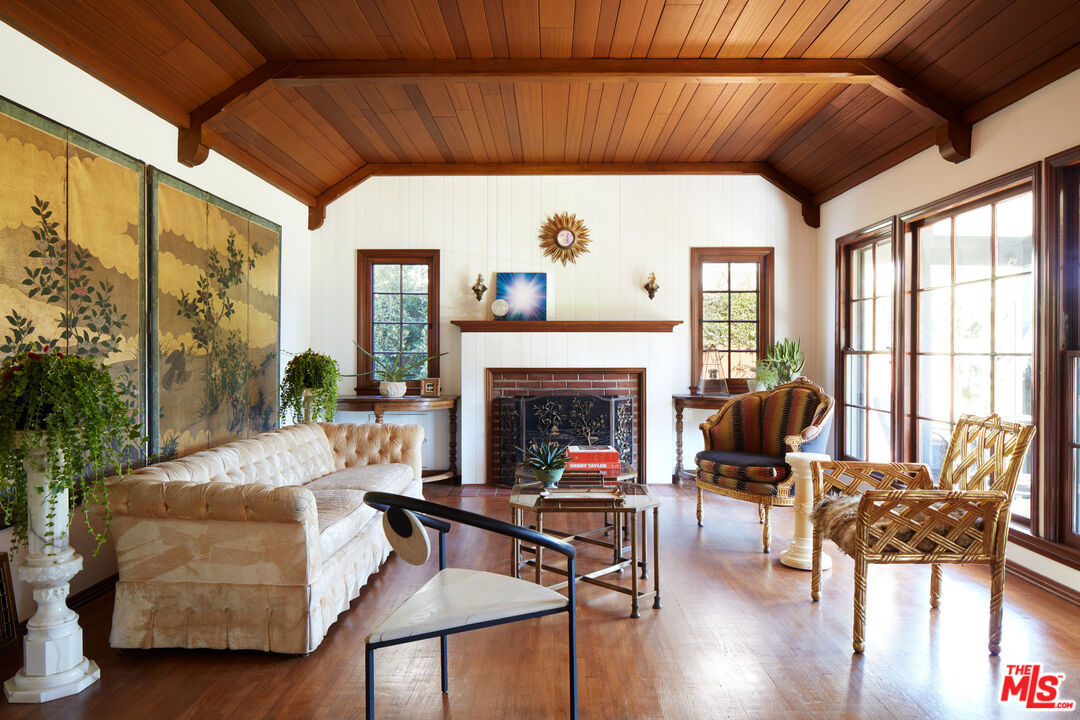 This room sells the house for me! I love the paneled ceiling and huge picture window, along with the 2 other windows flanking either side of the fireplace….but then the dining room is another striking space as well! The landscaping also looks very lovely…..English gardens for an English home. I'm guessing the kitchen and baths are the weak point of the home, because there's only one zoomed in shot of the dated kitchen and no shots of the bathrooms at all. Still there's enough lovely looking features in this home that draws me to see it!
That's it for this week! Stay Safe & Healthy!!