Hello Everyone,
So it's August and it feels a little quieter out there….but even then, I've written 5 offers and all of them have had anywhere from 8-20 offers! I know that buyers are getting weary, but I'm definitely encouraging my buyers to not give up now and to really hit it hard to try to get something before next January. I mean if we have another hot spring market next year, then we will see a surge in pricing by February!!
1620 Lomardy Rd. Pasadena
$11,500,000 5bd & 6.5 ba 9,680 sq.ft 29,185 lot size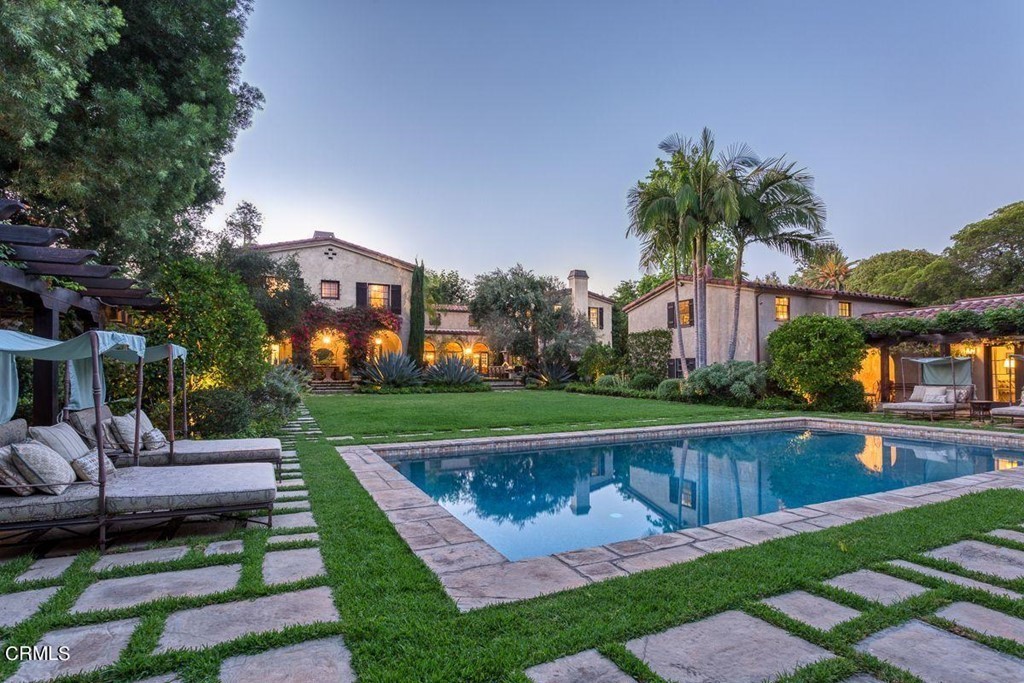 I don't usually play the lottery, but I will try for this house! Lombardy is one of the most premier streets in all of Pasadena and this Italian Revival has been meticulously restored and remodeled with the utmost in taste. At first I thought I would walk into an 800 sq.ft living room, but none of the rooms are ostentatious…just beautifully proportioned. They paid attention to all the details…..down to the hinges on all the doors….amazing! Honestly I could live in the guest house overlooking the pool with it's own private veranda. It is a romantic home that takes you back to a different time and place!
Open Sunday 2-5 pm.
263 E. Laurel Ave. Sierra Madre
$1,599,000 4 bd & 3 ba 2,363 sq.ft. 11,977 lot size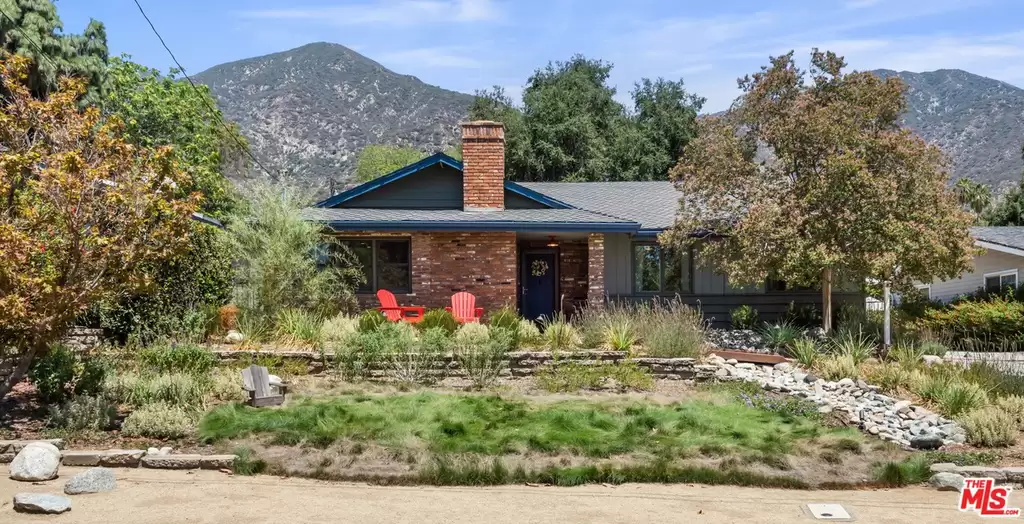 This looks like a lot of house for the money and so nicely remodeled too! I really like this new trend with the light wood cabinetry! It's so funny to see how kitchen design is constantly going back and forth from wood to painted cabinetry and now I'm even seeing the combination of wood and painted! Either way I like the finishes they chose overall for this house and I love the bank of doors that open out to the back patio from the dining room and kitchen!
Open Saturday & Sunday 1-3pm
3311 N. Mount Curve Ave. Altadena
$1,250,000 3 bd & 2 ba 1,817 sq.ft. 7,871 lot size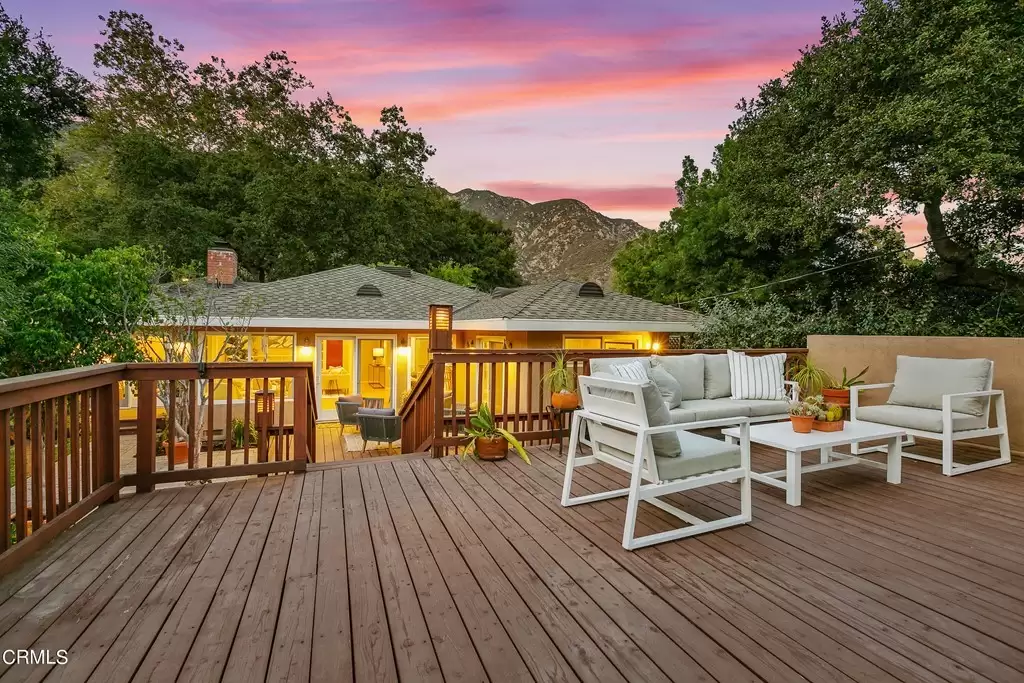 As I walked through this house, I said to myself "These people are immaculate!" I just know that this house will go through with flying colors on the inspection. The oak flooring is in such good shape….it almost looks new! The upgrades aren't the latest and greatest, but it has a nice open flow and good floor plan. The garage sits behind the house so the driveway cuts through the backyard, but they did a great job with that deck on the garage and the stairs to it disguise the garage completely….and they created a wonderful entertaining space!
Open Sunday 1-3pm
2927 Magna Vista St. Pasadena
$1,158,000 2 bd & 2 ba 1,524 sq.ft. 9,714 lot size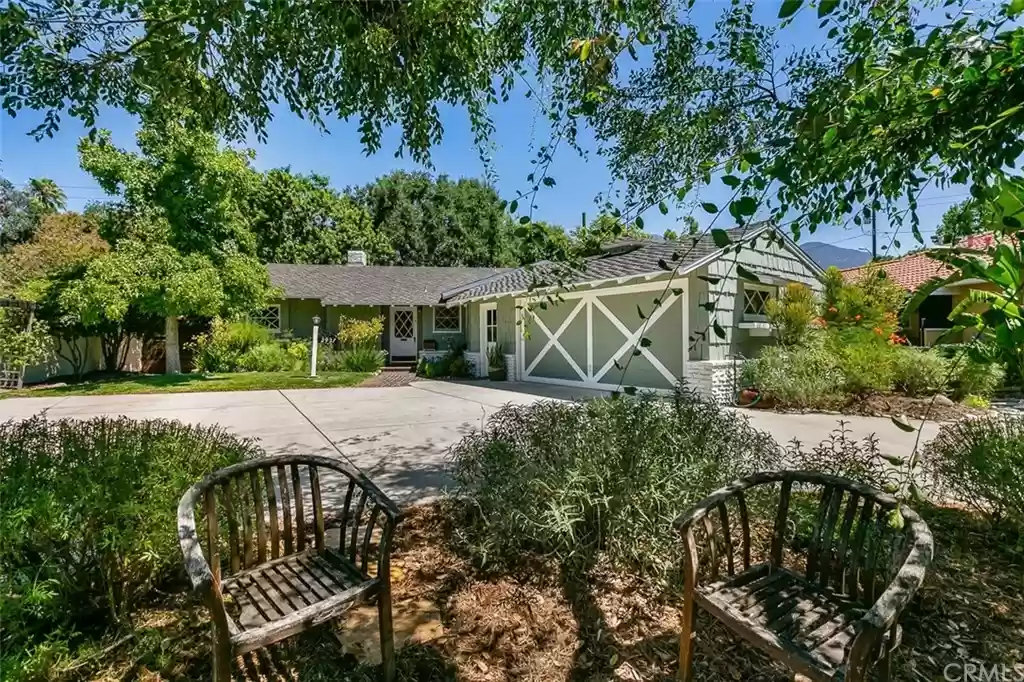 So when people say "Ranches are boring" …that's because they've never seen a real ranch or what they call a "Western Storybook Ranch" and I don't see them too often. So it was a real treat to see such a great example of one yesterday! I love all the warm wood touches, yet they didn't go overboard with the paneling which tends to make them too dark! It has such a homey feel overall with a beautiful back yard!! Of course I would re-do the bathrooms, but the kitchen I would be more careful because I think the cabinets should stay and so I would have to be creative with flooring and countertop choices to modernize it a bit but not too much! This home just has a great comfy vibe…..go check it out!!
Open Saturday & Sunday 1-4pm
1788 La Paz Rd. Altadena
$1,078,000 2 bd & 2 ba 1,389 sq.ft. 7,101 lot size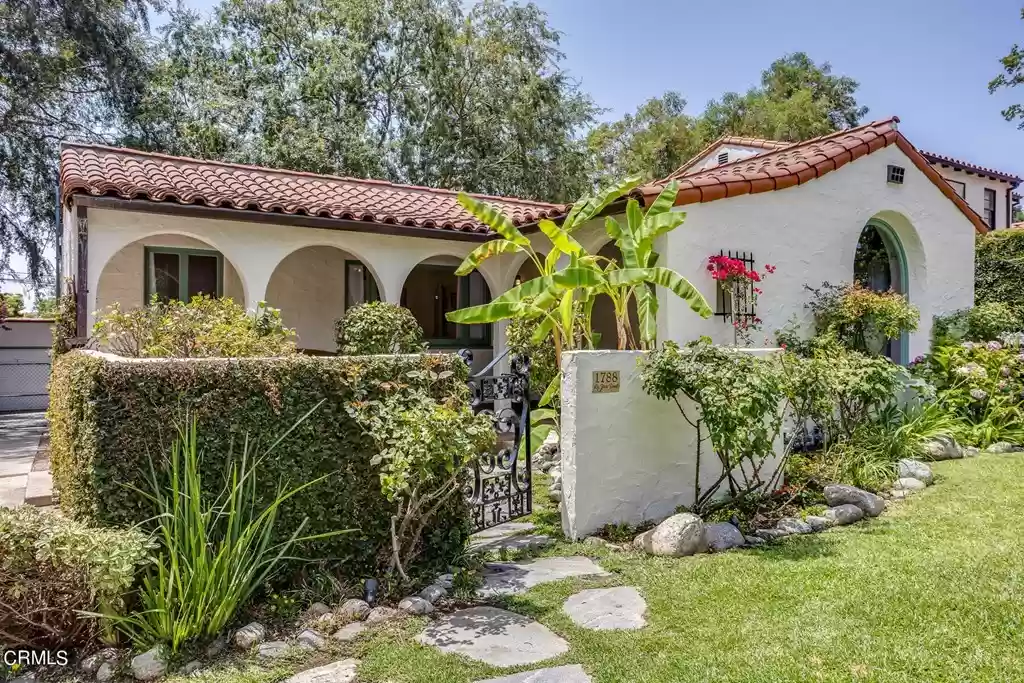 Located in the Country Club area, this lovely Spanish style home has been tastefully remodeled! Anne & Gary who are the agents have a great sense of style and they helped upgrade a few things her and there to really make it pop! It's a traditional Spanish so the living areas don't flow out to the yard space, but I do love how they opened the kitchen up to the dining room to give it a more open feel. I also love the main bathroom! I've seen a soft arch over the bathtub before, but never such a gothic arch and two of them! It also has a proper master suite, with a nice walk in closet and 3/4 bath. It is a very nice house indeed!
Open Saturday & Sunday 2-4pm
1051 Beverly Dr. Altadena
$949,000 2 bd & 1 ba 1,292 sq.ft. 6,783 lot size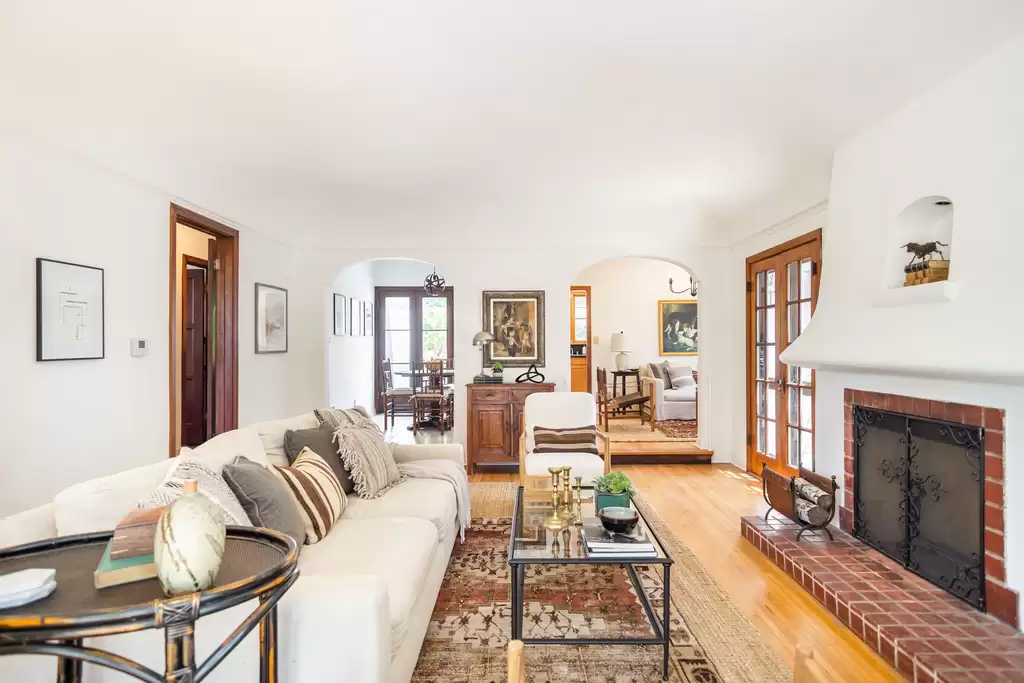 This little Spanish gem is a bit more romantic then the one on La Paz. I just love all the exposed wood and the French doors off the living room that flow out onto the front courtyard with it's own fireplace. Now the woodwork does need some love, but still it's there! Since the house has an oversized breakfast nook that flows into the living area, they very cleverly staged that as the dining room and then staged the dining room as a den. If you don't have big dinner parties…..then it's a great idea! It is in pretty original condition, so it probably needs most of the systems upgraded, but it has great bones!
Open Sunday 1-4pm
176 N. Encinitas Ave. Monrovia
$939,000 3 bd & 1.5 ba 1,377 sq.ft. 6,485 lot size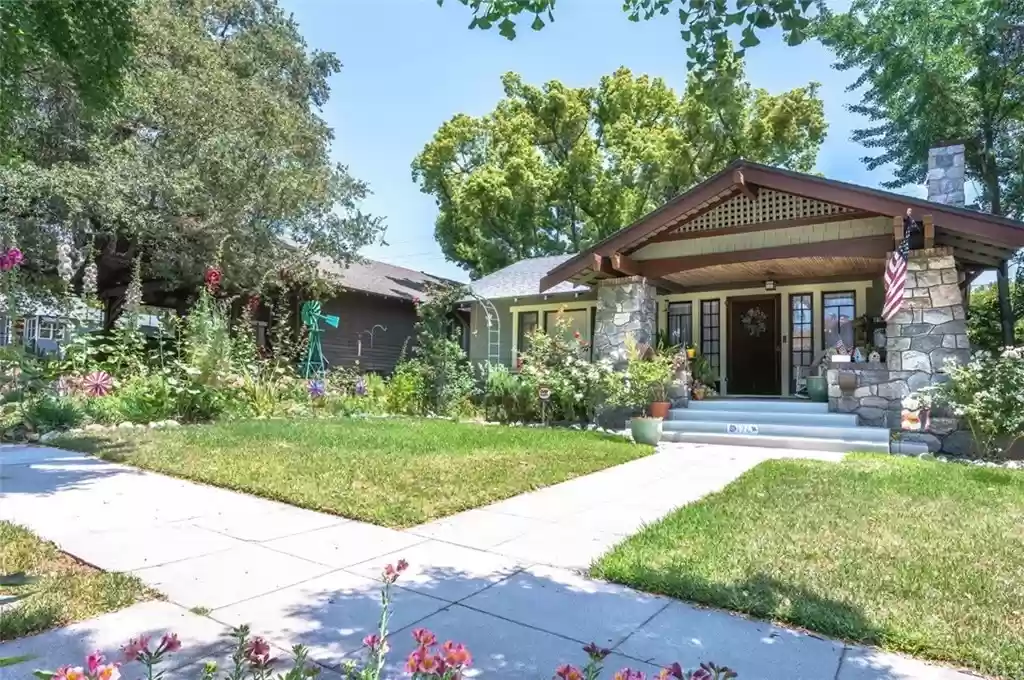 This lovely craftsman is on a beautiful block in the Historical neighborhood of Monrovia! I love those stone pillars framing out that front porch and all that woodwork throughout. It's dark woodwork, but the pictures make it feel like the house is light so that's either good editing or it could be natural cause there are a lot of windows! It has a large eat-in kitchen that has been tastefully remodeled. The bedrooms are just bedrooms but the yard looks like a nice place to hang out!
Open Saturday & Sunday 2-5pm
3561 E. Del Mar Blvd. Pasadena
$650,000 2 bd & 1 ba 923 sq.ft.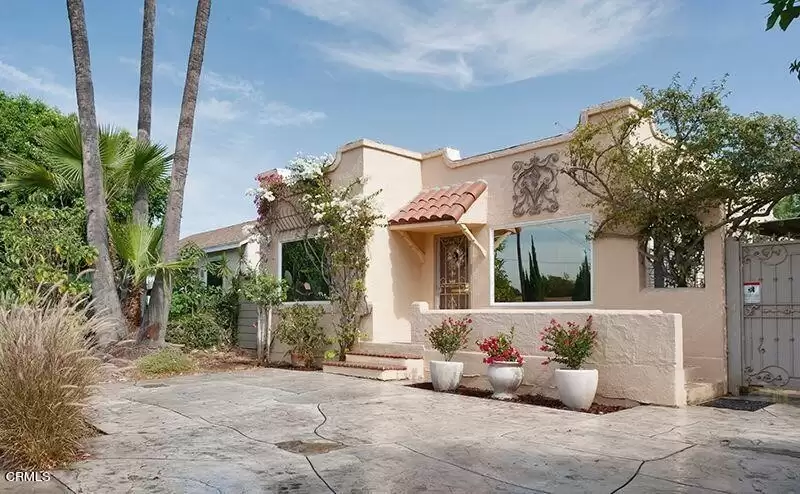 This may not be the best house, but it's certainly not the worse and not that bad of a fixer…. and even though Del Mar is super busy it's still the cheapest house around! So if you want a shot of getting into the area, run don't walk to check out this little Spanish with decent potential!
Open Saturday & Sunday 2-5pm
210 E. Walnut Ave. #M, Monrovia
$645,000 3 bd & 2.5 ba 1,552 sq.ft. 2,107 lot size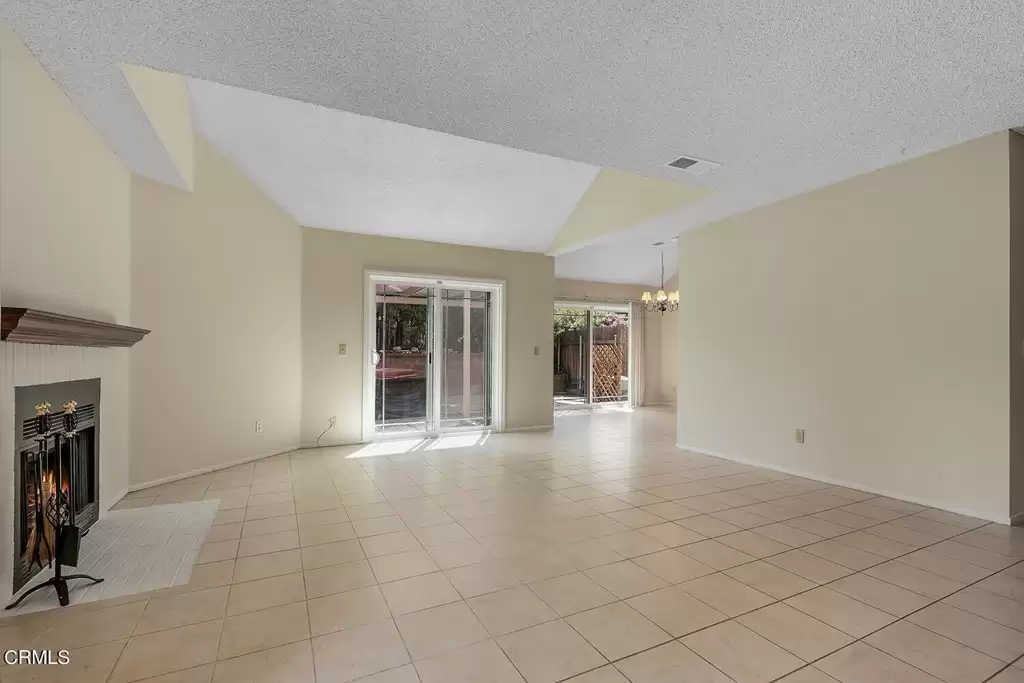 I'm quite familiar with this complex in Monrovia since I sold two of them last year and I always felt it was a good value! They are a lot of space for the money with 3 bedrooms and an open flow and very large patios! If you can't afford a house, but you don't want to move way far east, these are a great alternative! Of course I would have to re do all the flooring on the lower level and get rid of the wall paper, before I move in, but any other improvement can be done little by little!
That's it for this week! Stay Safe & Healthy!